Thursday
First day of the long weekend and a couple students headed to Brussels, while others stayed in Paris. As for the rest of us, we headed to Versailles. We got up early and headed on the very long trip to Versailles. When we arrived there were lines everywhere and I really think that they just line up for the sense of lining up. Instead of waiting in line to get into the palace we headed around back to the gardens. There was no line and there was no waiting.
The gardens where so green and there were so many fountains everywhere. We wanted to see as much as we could until heading into the Palace. We wandered for a little, then we decided to get some lunch at the cute little cafe in the gardens. After that we wandered for four more hours, we seen more gardens, more fountains, and then stumbled across the garden to see Marie Antoinette's house. It was amazing.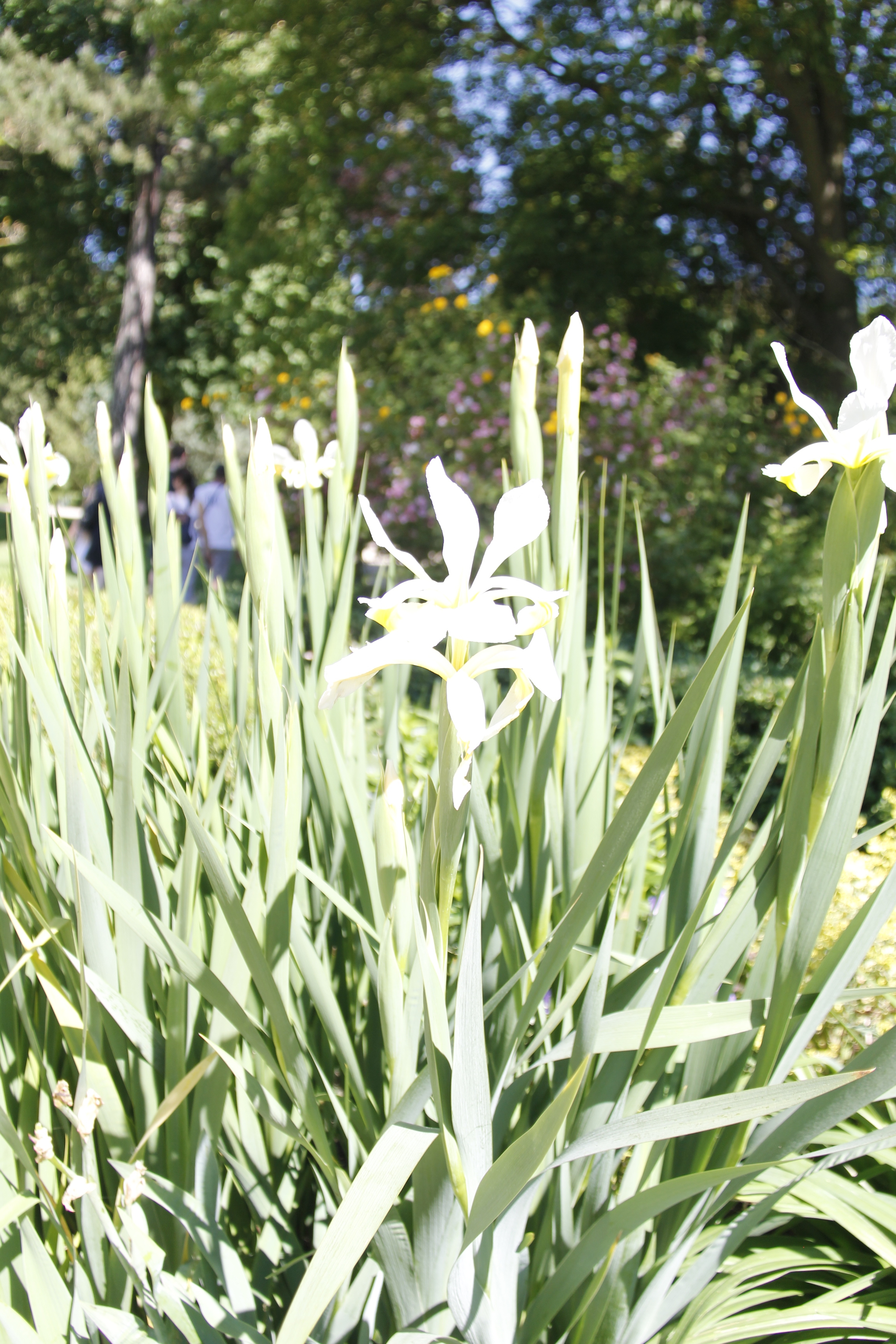 When we headed back to the Palace, the line was about half as long as it was when we got there in the morning. It was so hot and there was no shade to stand in while we were waiting. In line, to make the time go by we came up with games, some where fun while others were not. After waiting 45 minutes or so we finally entered into the Palace.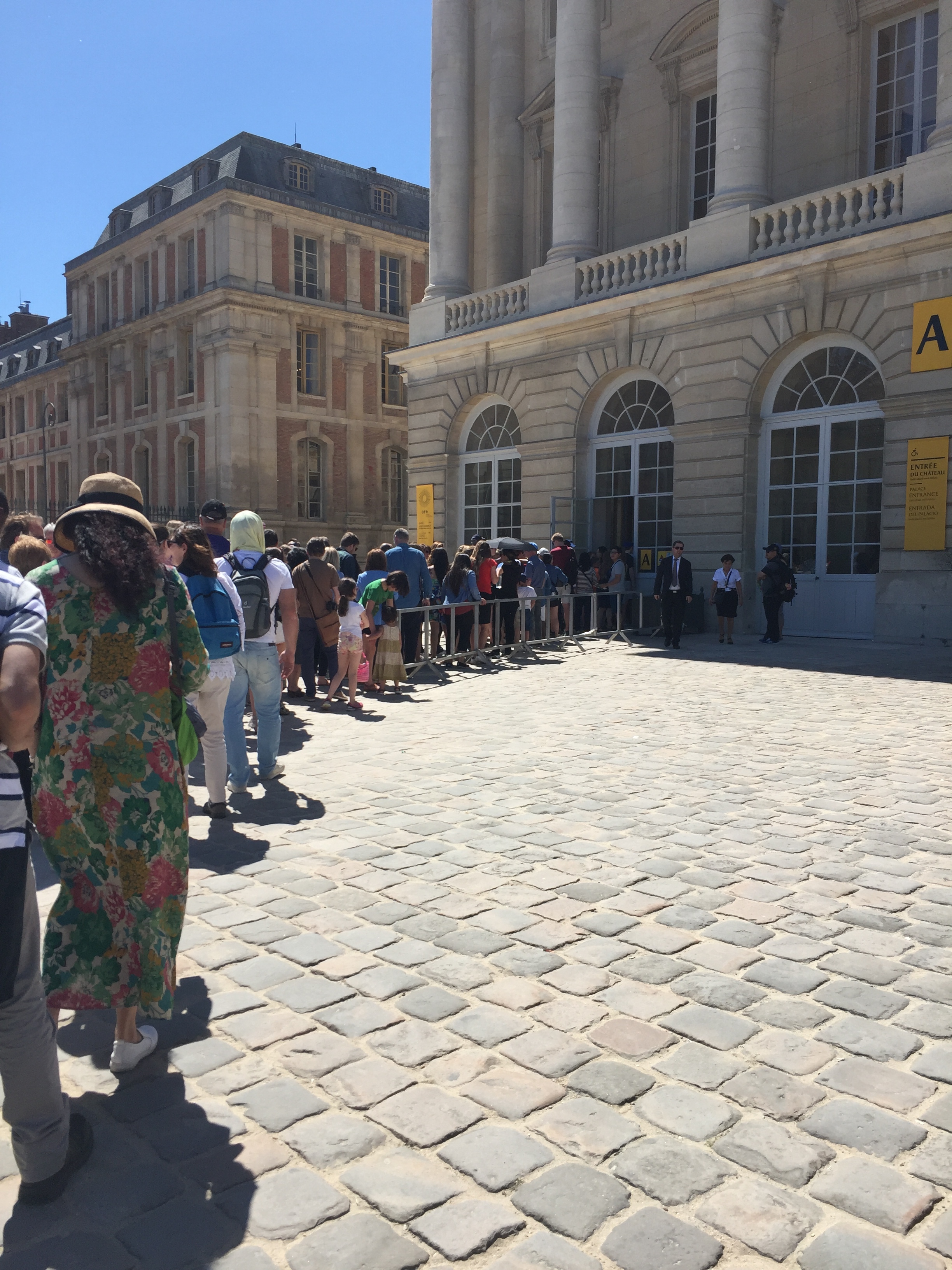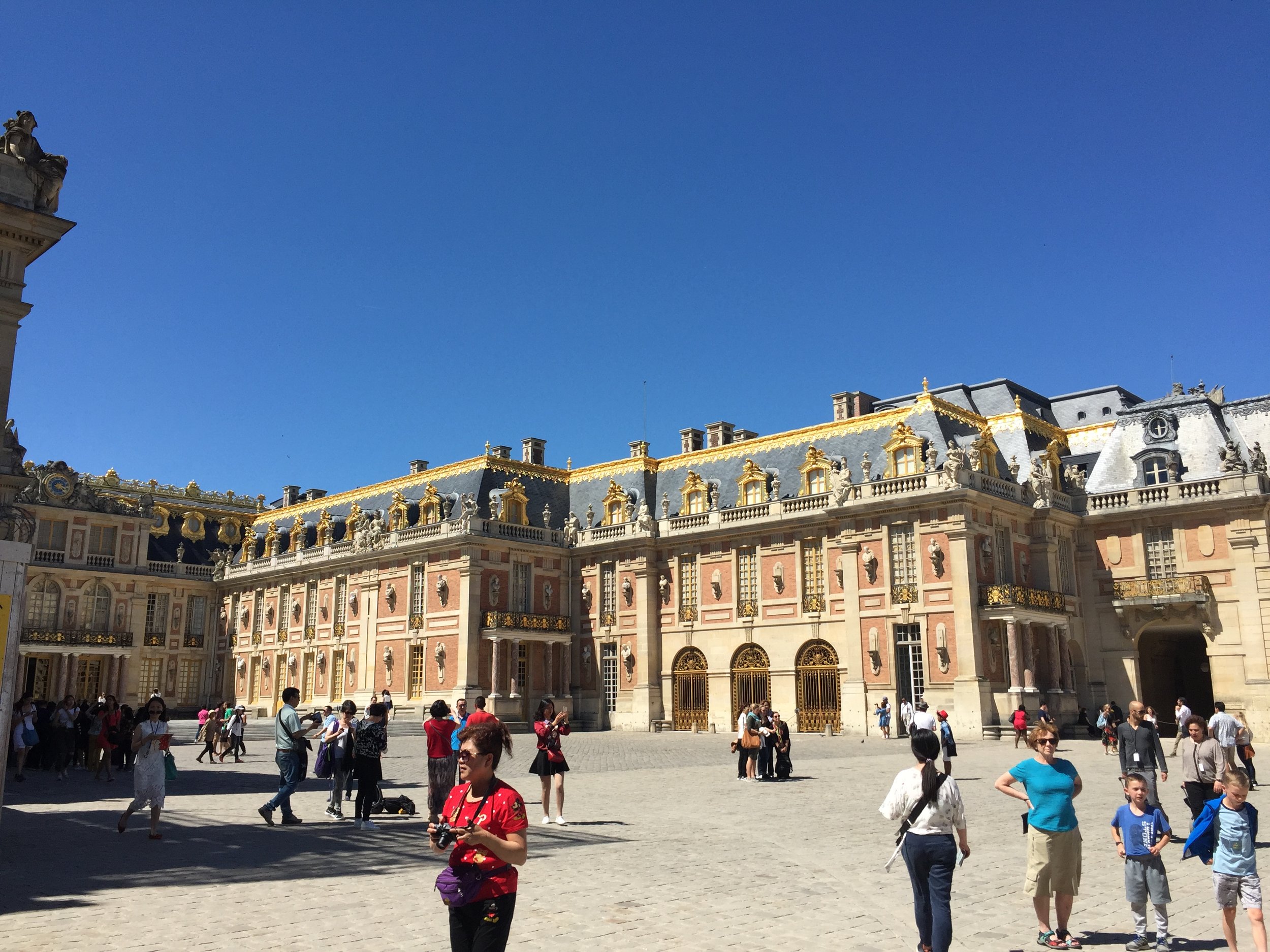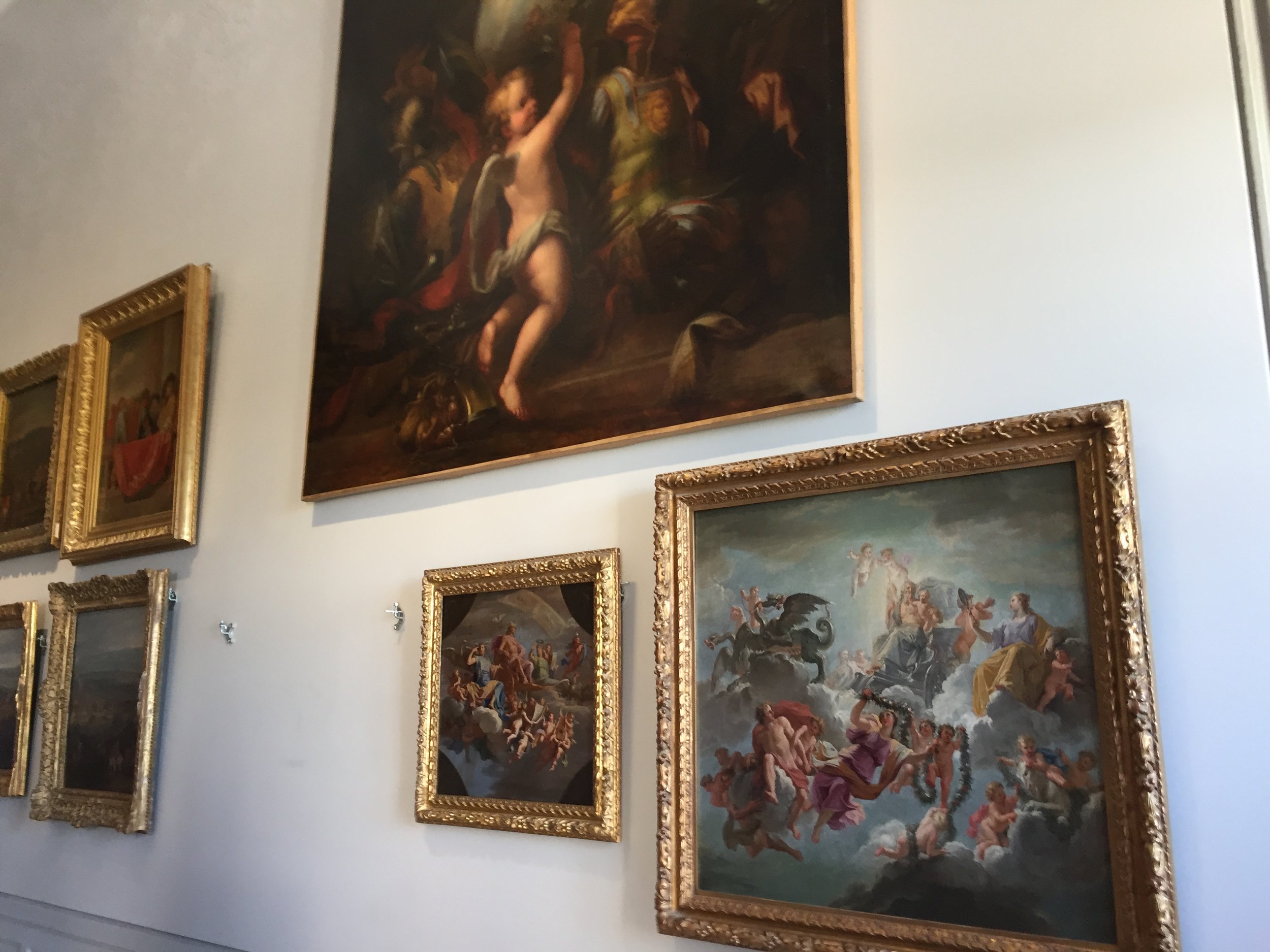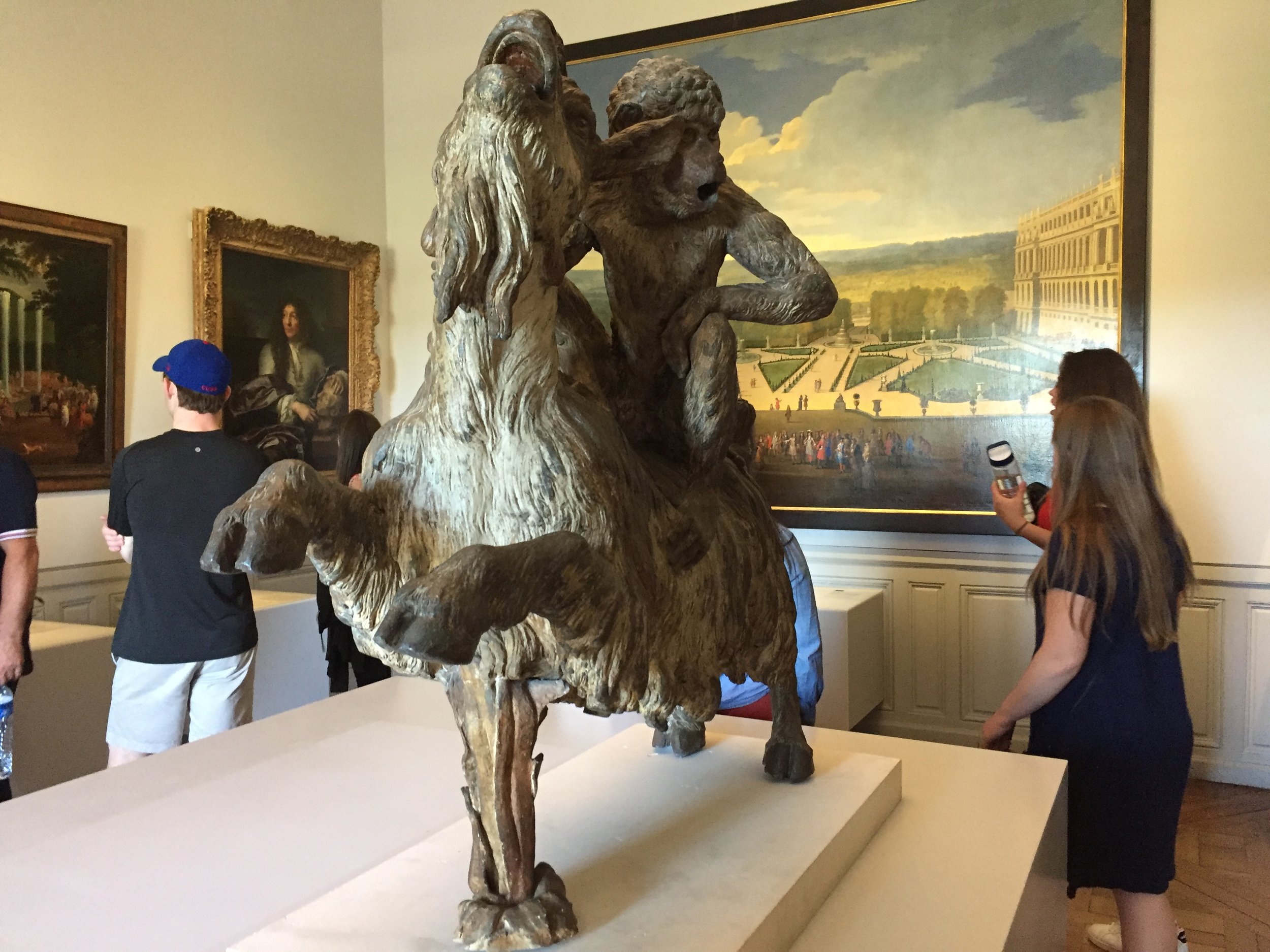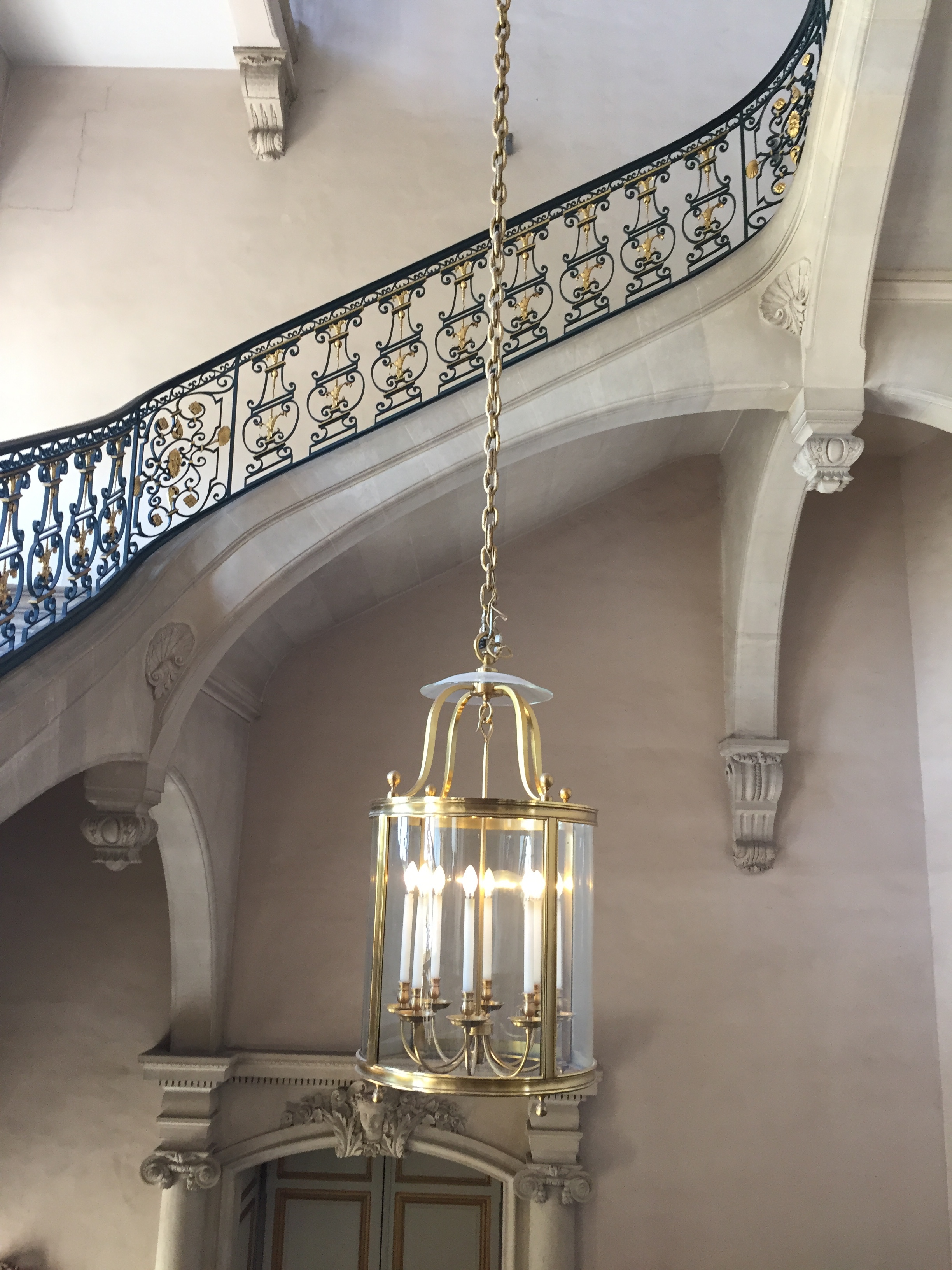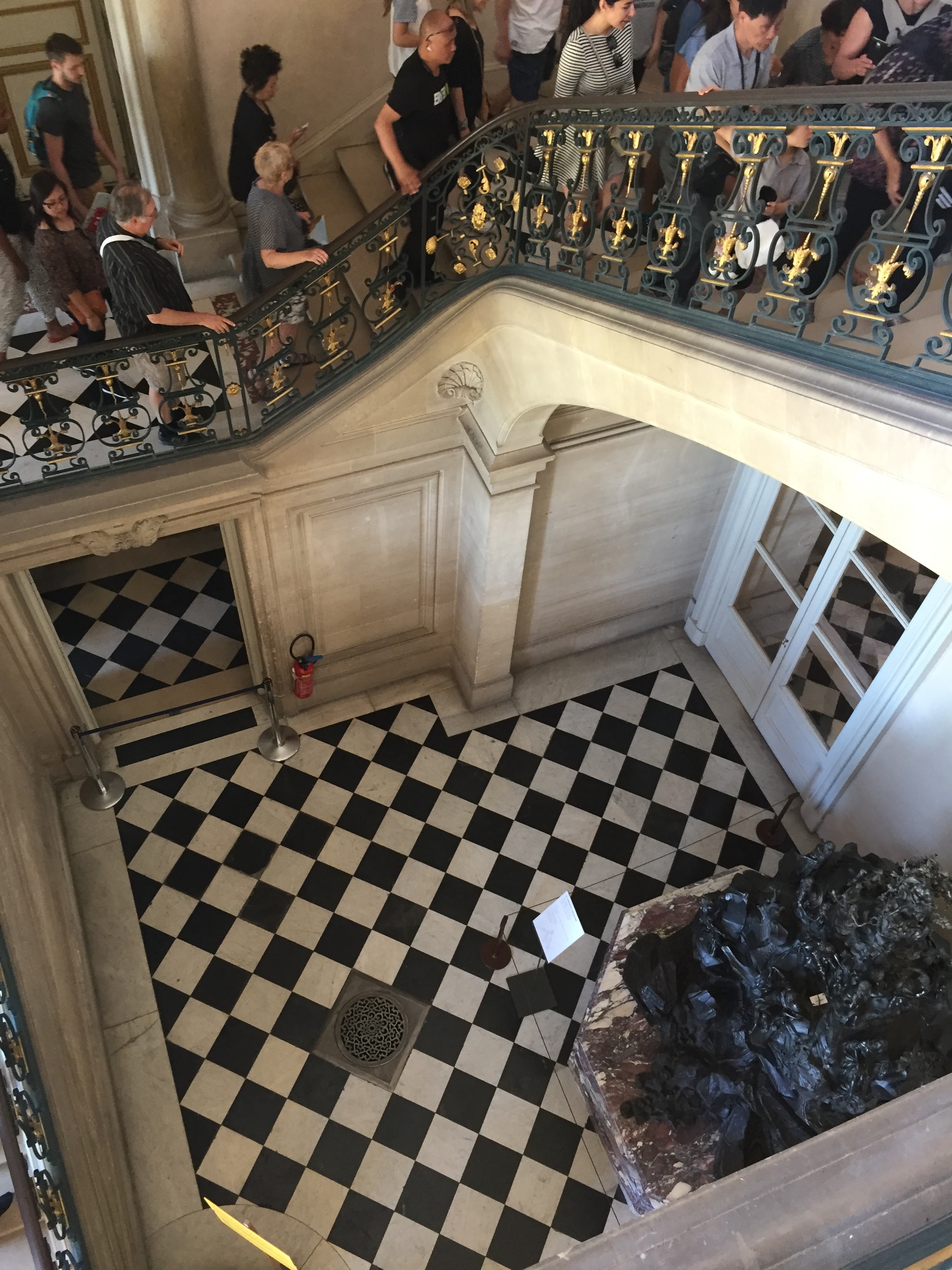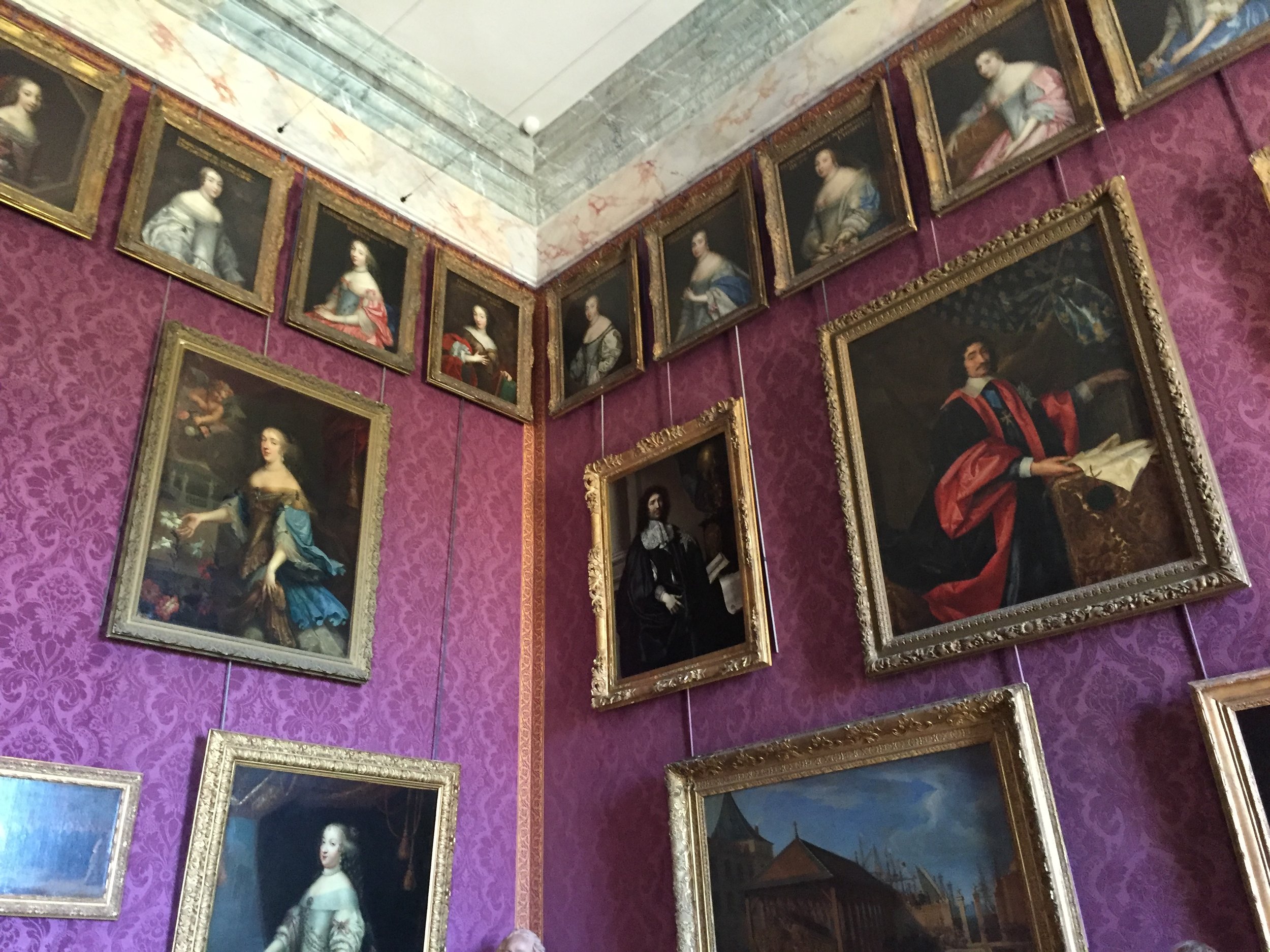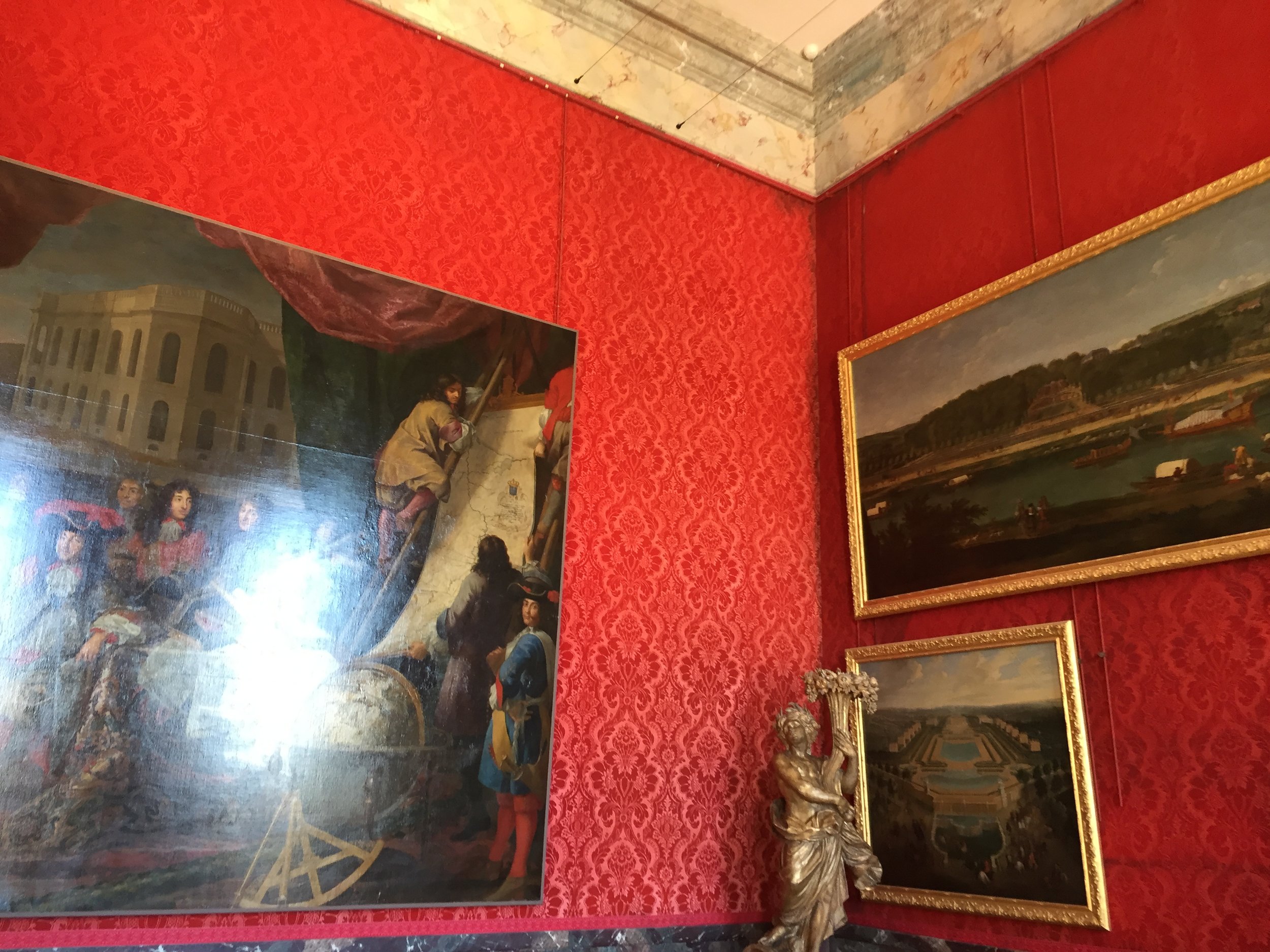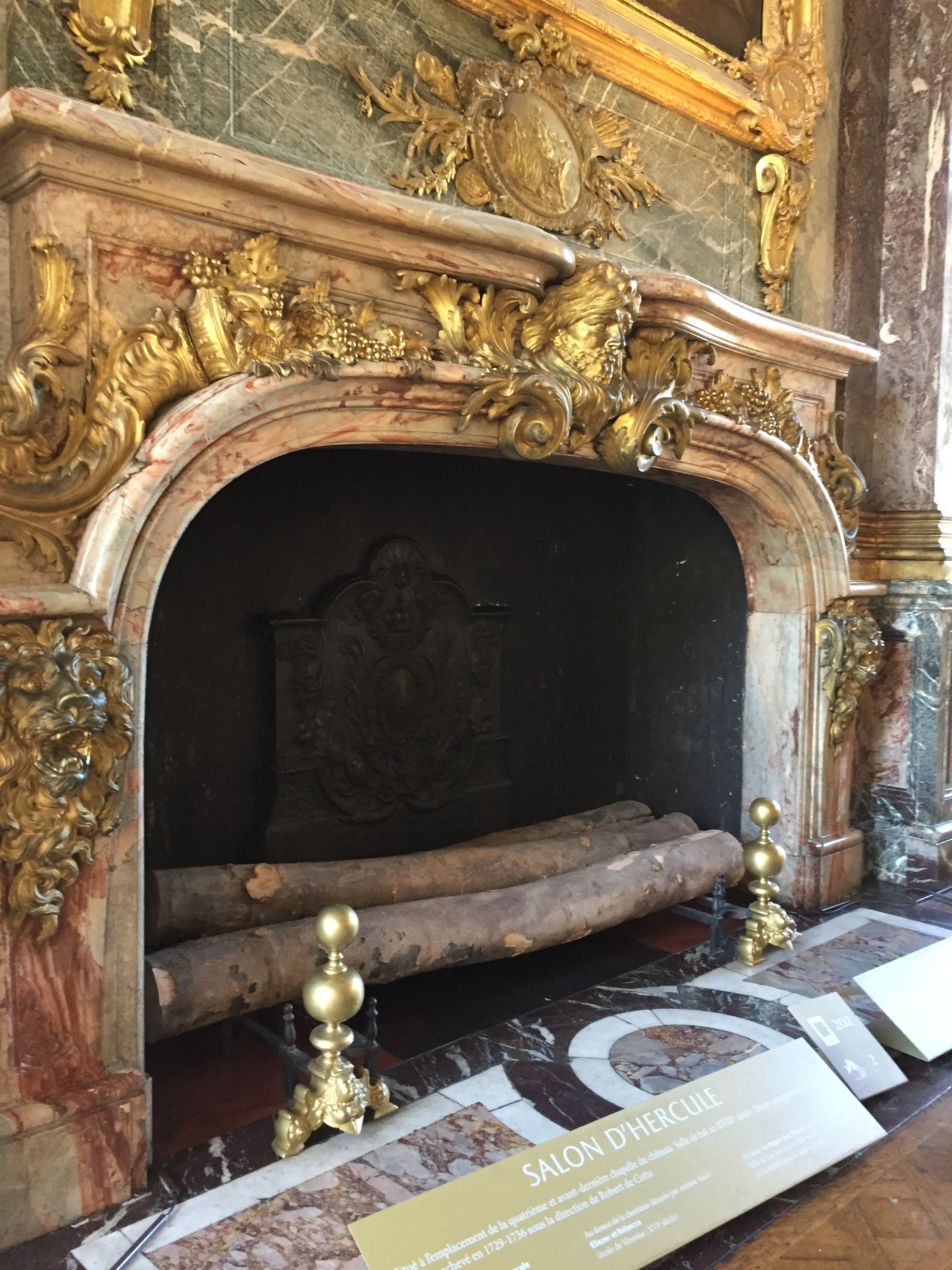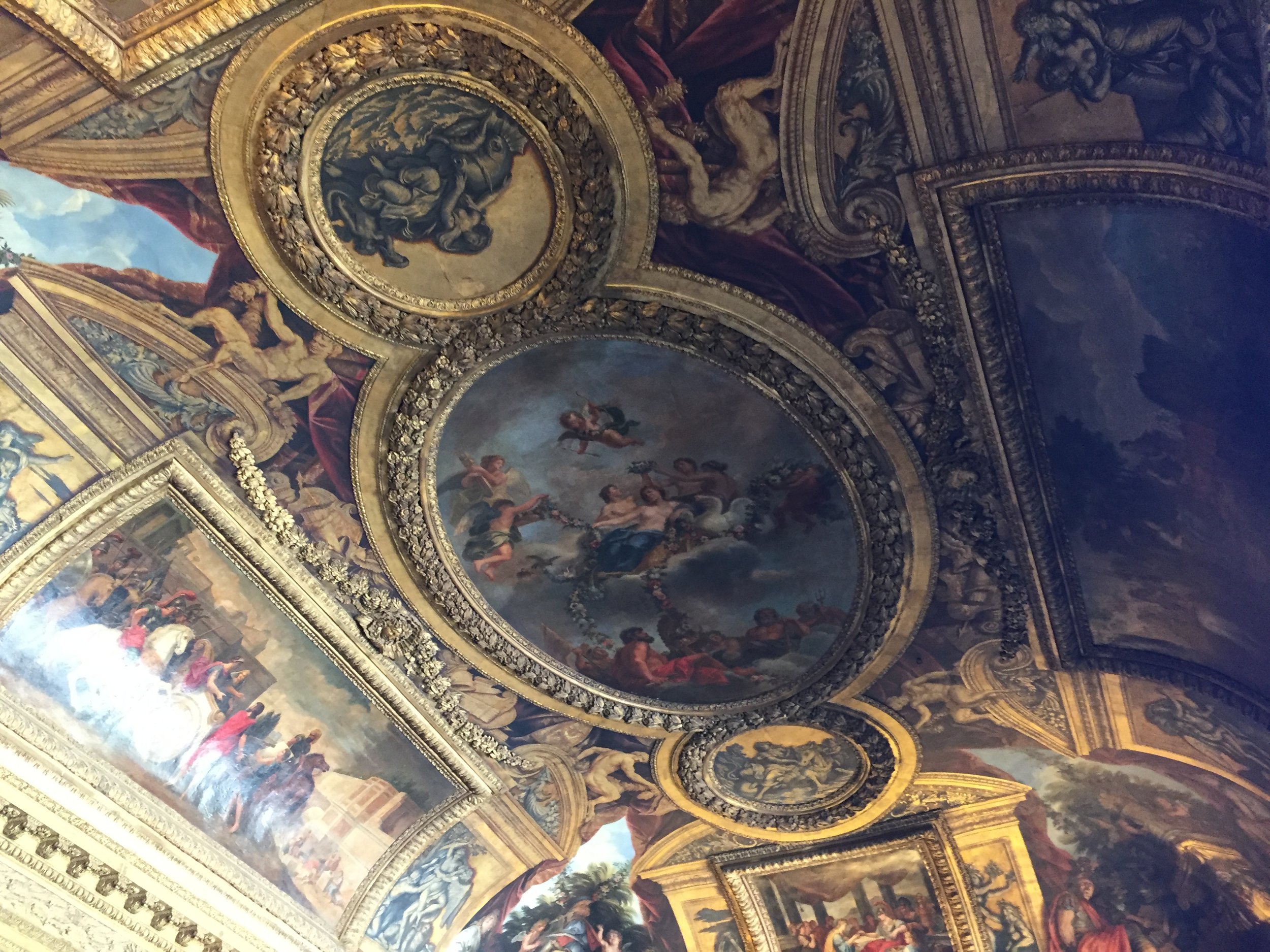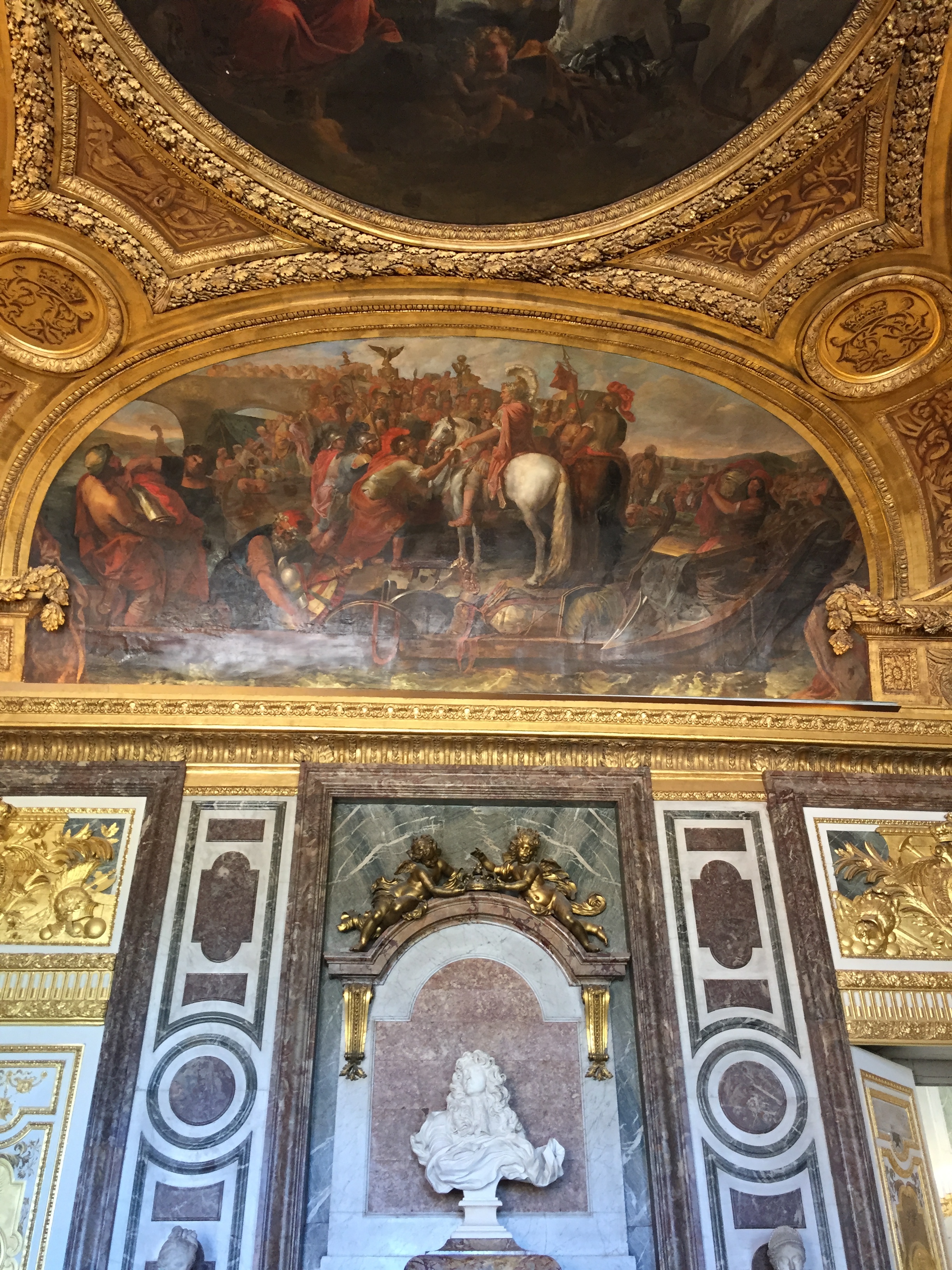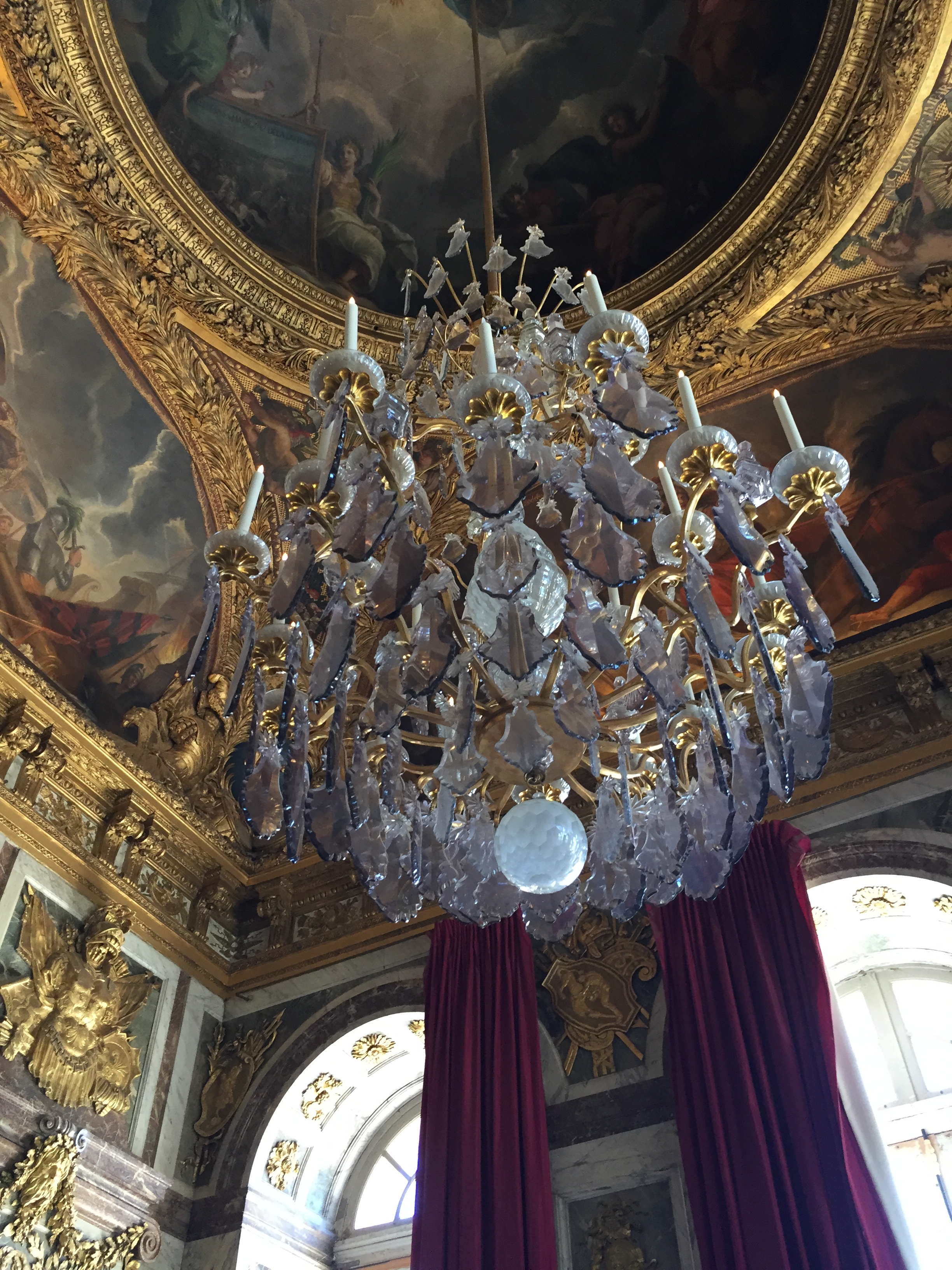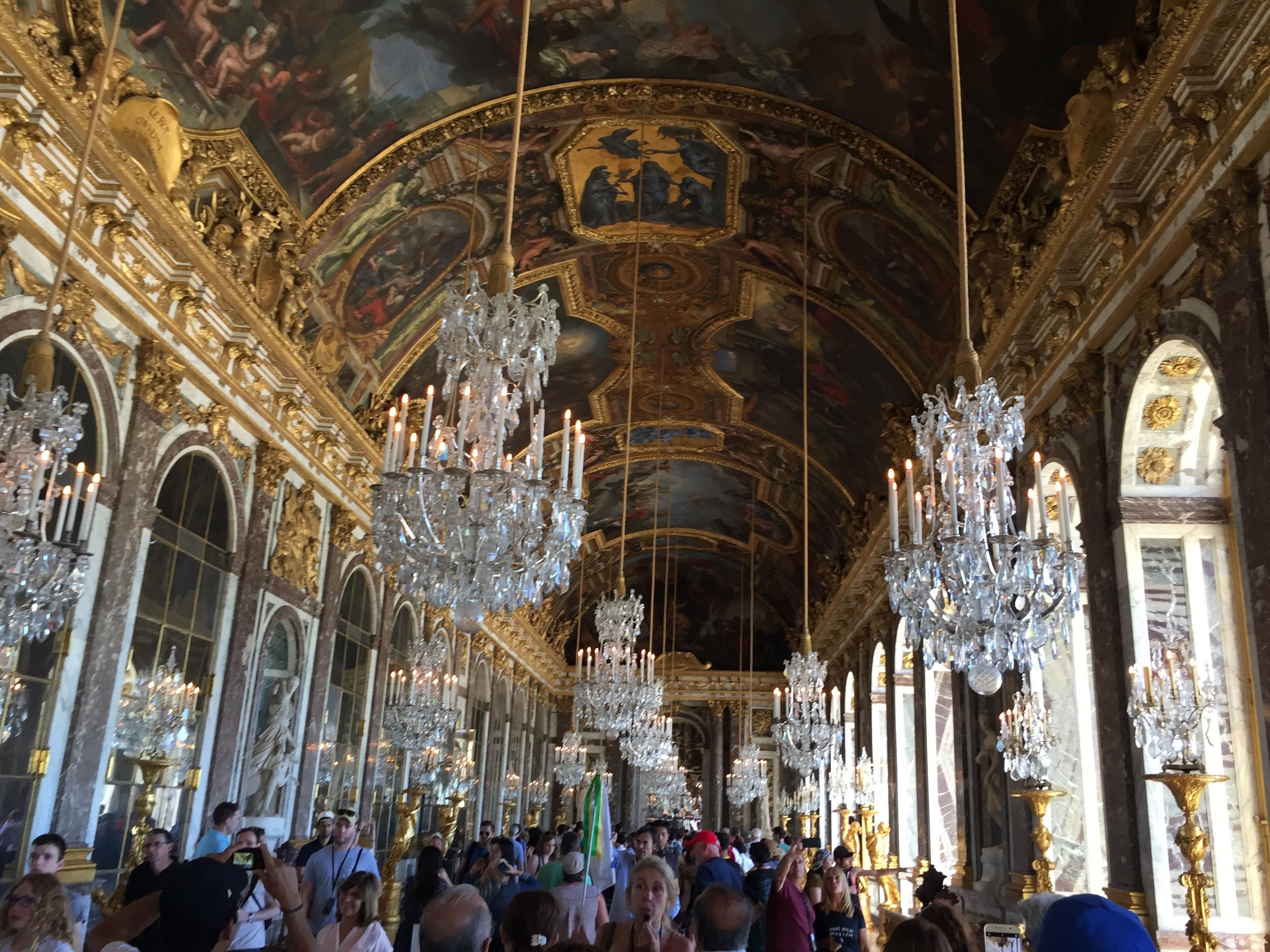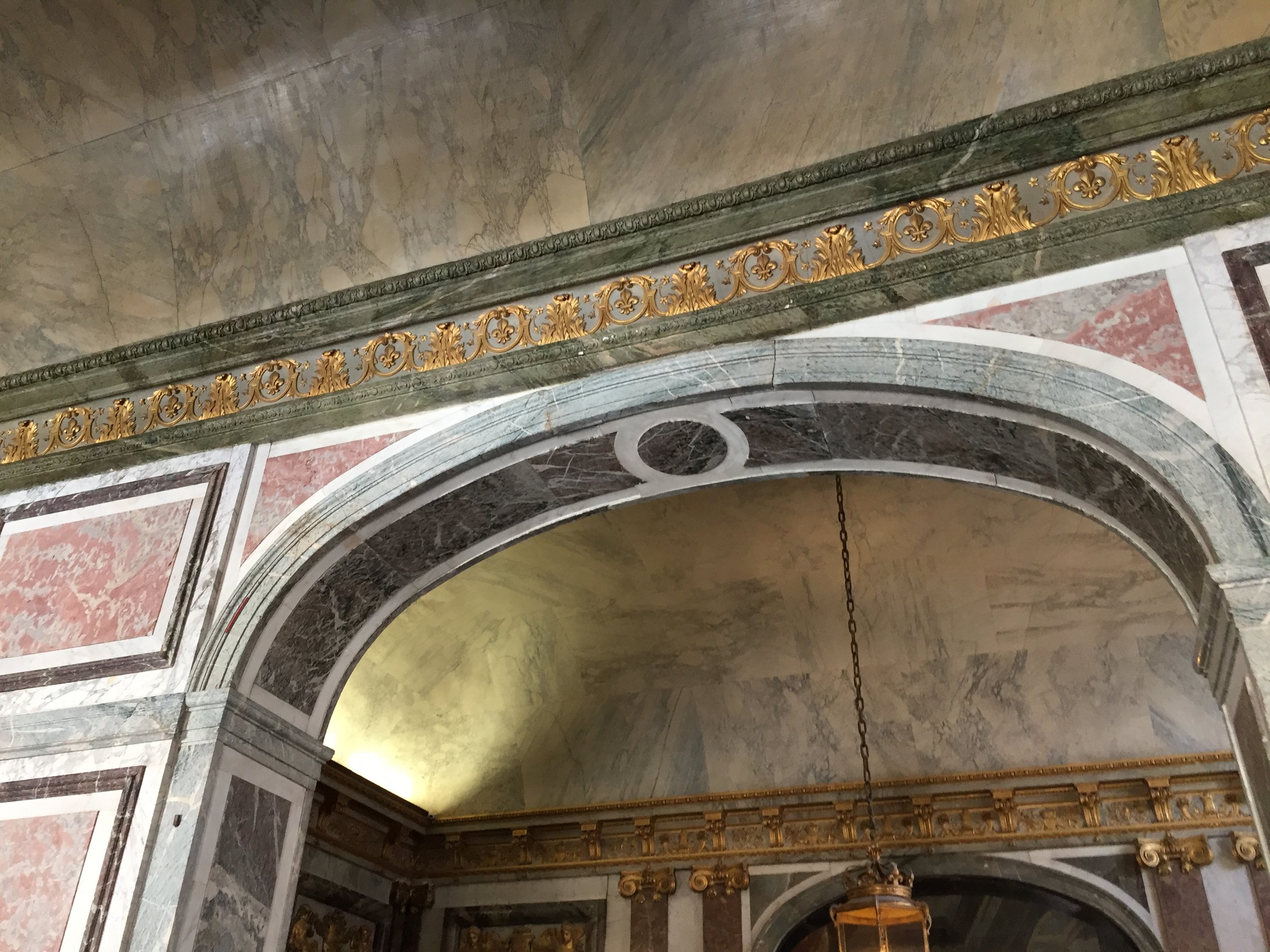 We thought we would get to see so much more of the Palace than we did, there was so many rooms that were blocked. Another hinderance was the fact that there were so many tour groups going through that if you got stuck behind one, you were stuck for a while. A few of us tried to sneak around a couple, we succeeded only to get stuck behind another one.
When we got to the end, which did not take us very long, we were disappointed because there was not much to see. The gift shop had a bunch of little collectable items which was nice. A bunch of us bought macarons from the shop, they were so good. After we collected everything, we headed back home for the night.
Friday
We were all on our own for another day. A group of us decided to head to Disneyland where we would have a great day. We left the hotel around 9am and arrived at Disneyland for 10:30am, and the park only opened at 10am. The lines where long, but they got us through very quick. Since we bought tickets for both parks, we decided to head over to Disneyland first and go on a bunch of rides, then head over to Walt Disney Studios for the hottest part of the day, then come back to Disneyland for the night and see the fireworks. We went on a bunch of different rides, we seen French Buzz Lightyear, French C3-P0, and French Minnie and Mikey Mouse during the parade.
After spending numerous amounts of minutes at each ride waiting to ride them, we decided to stick around for the 5:30pm parade before heading over to the Studios side of the park. Through the parade we seen a bunch of the main characters that are in the disney movies. The parade was just long enough where we able to see a bunch, while also hearing a really cool song I wish I could have got.
After the parade we noticed a lot of people leaving so we knew when we came back to Disneyland we would not have to wait as long. Our standard waiting time was anywhere from 45-75 minutes. At the Studios, we went on Tower of Terror, Aerosmith Roller Coaster, a studio tour and others. They were all amazing.
When we returned to Disneyland we only had to wait around 20-25 minutes for the rides we wanted to go on. We went on our final ride before heading to get a place to see the fireworks display at the end of the night. We had agreed to stay for a bit and then head out before the crowds. When we got to the train, everyone else had the same idea. The train ride home seemed so much quicker.
Overall Disneyland Paris was amazing and we spent roughly 14 hours there and everyone had a great time there. I would definitely go back again.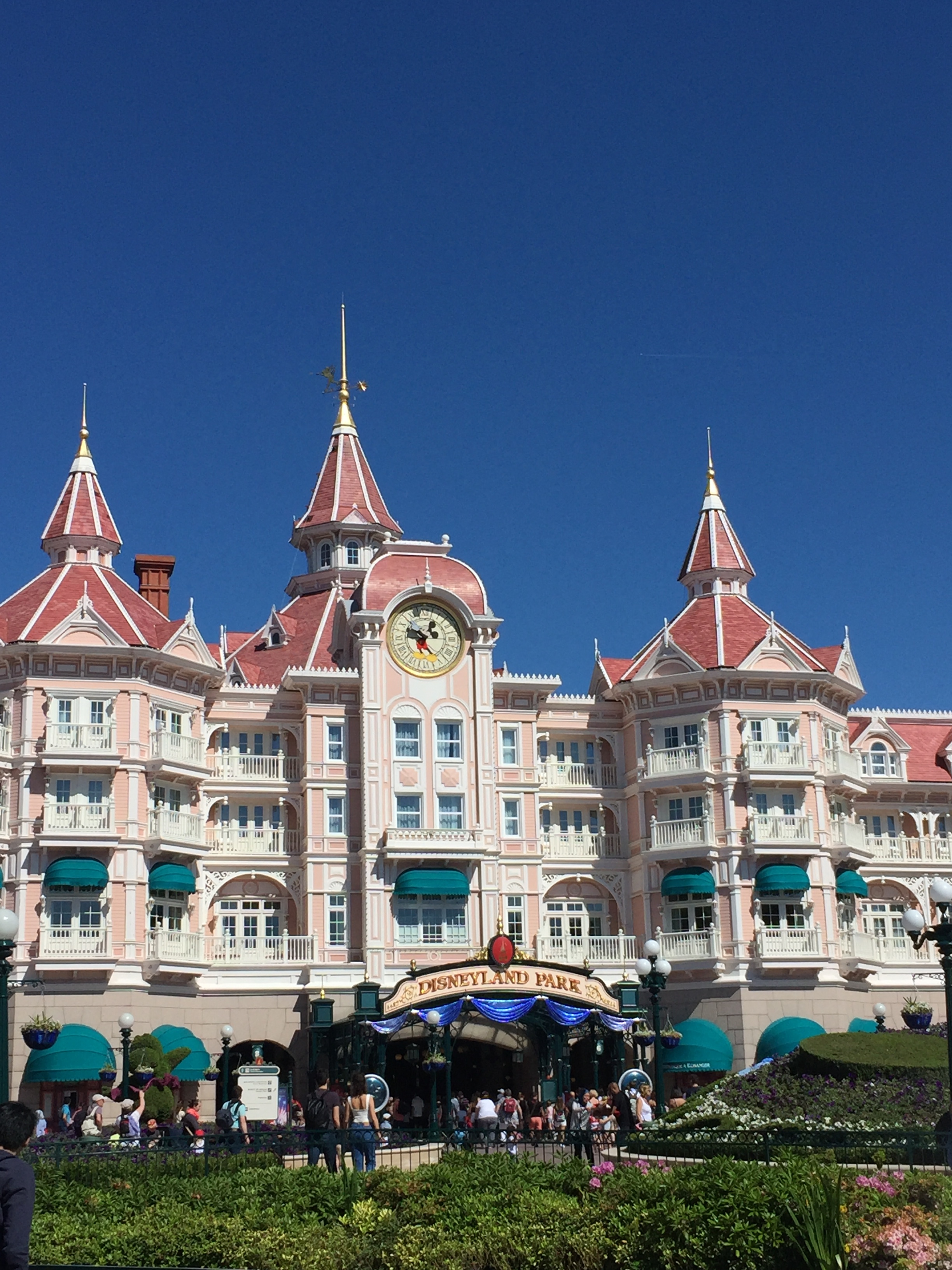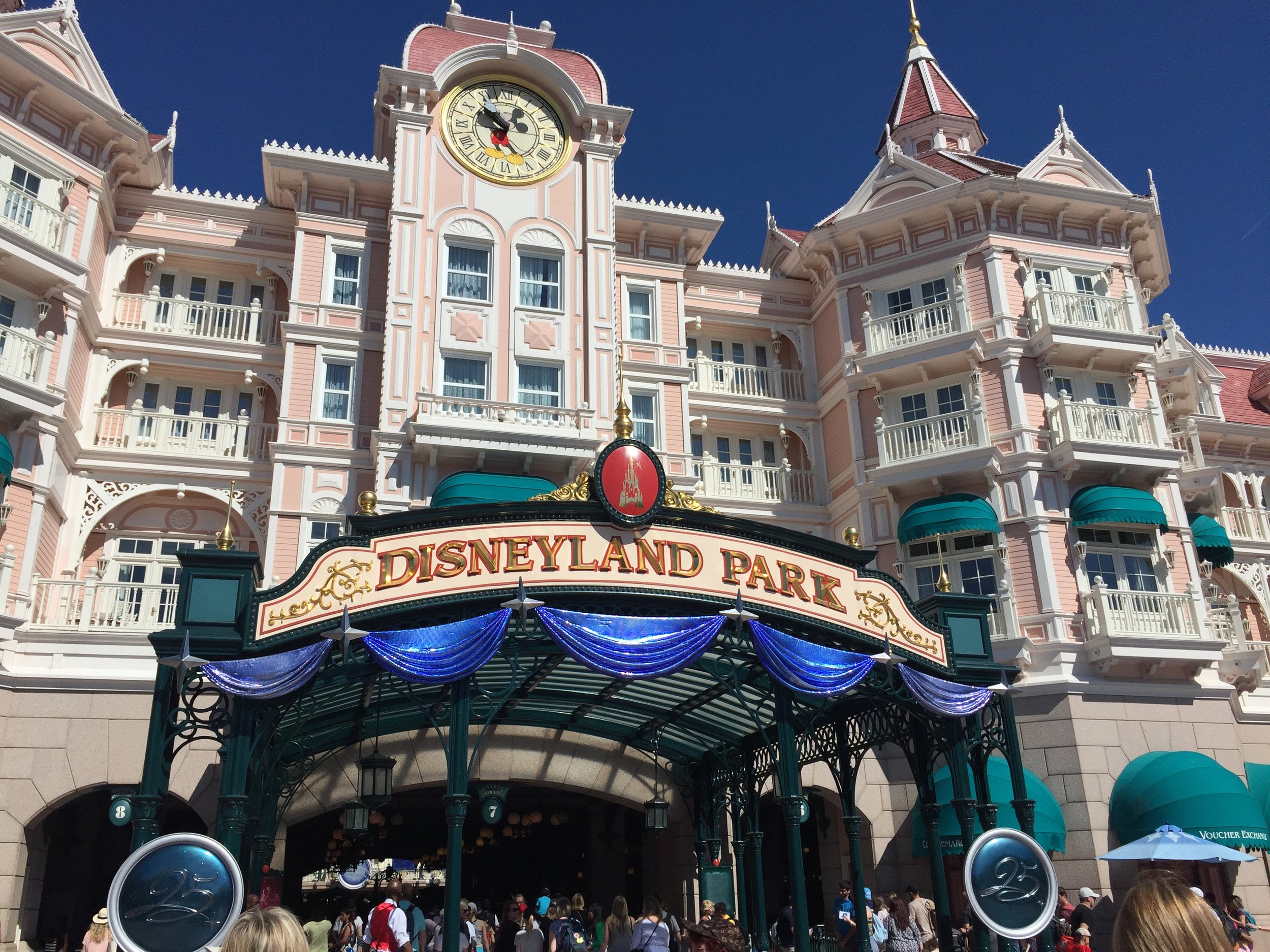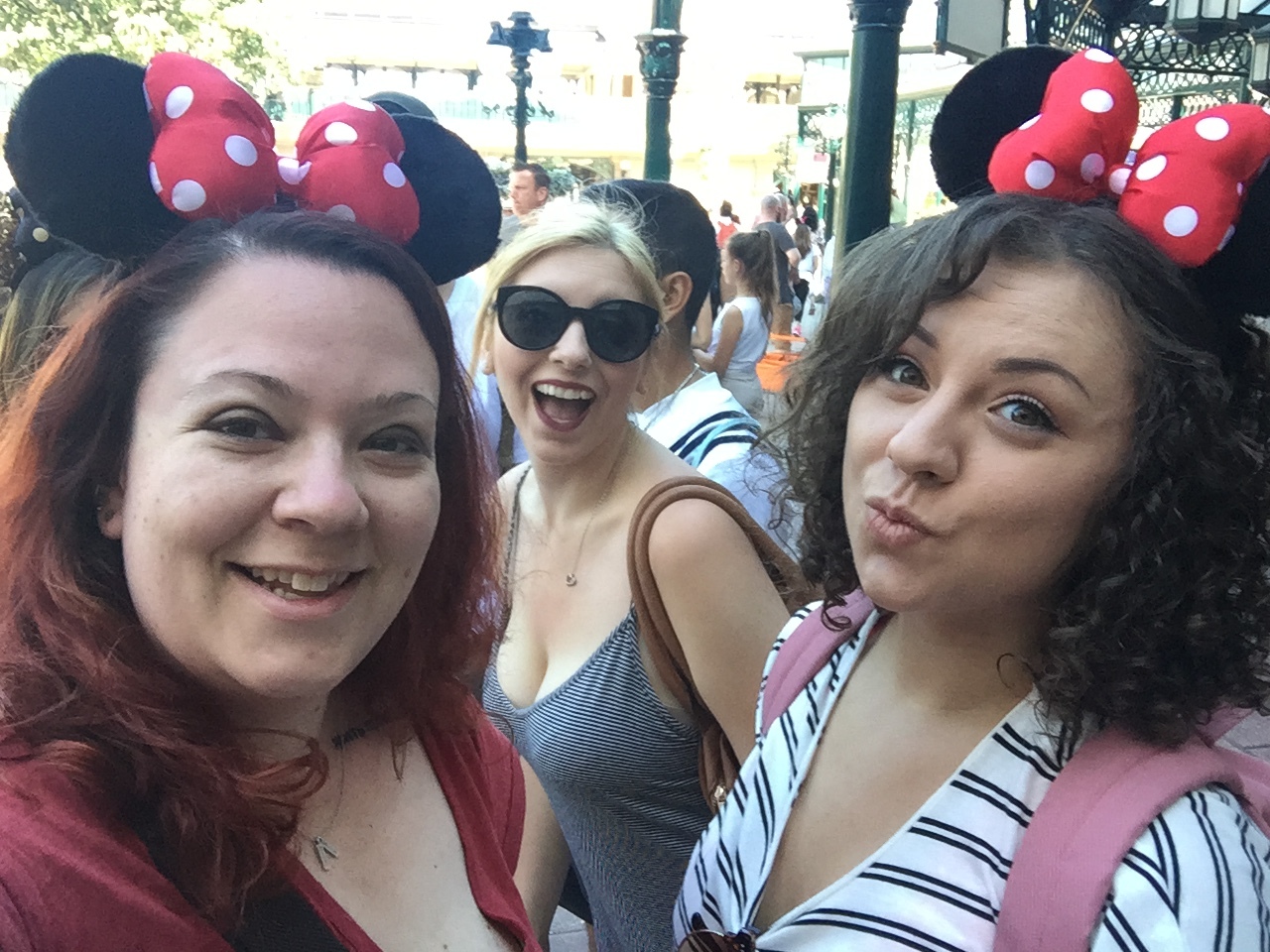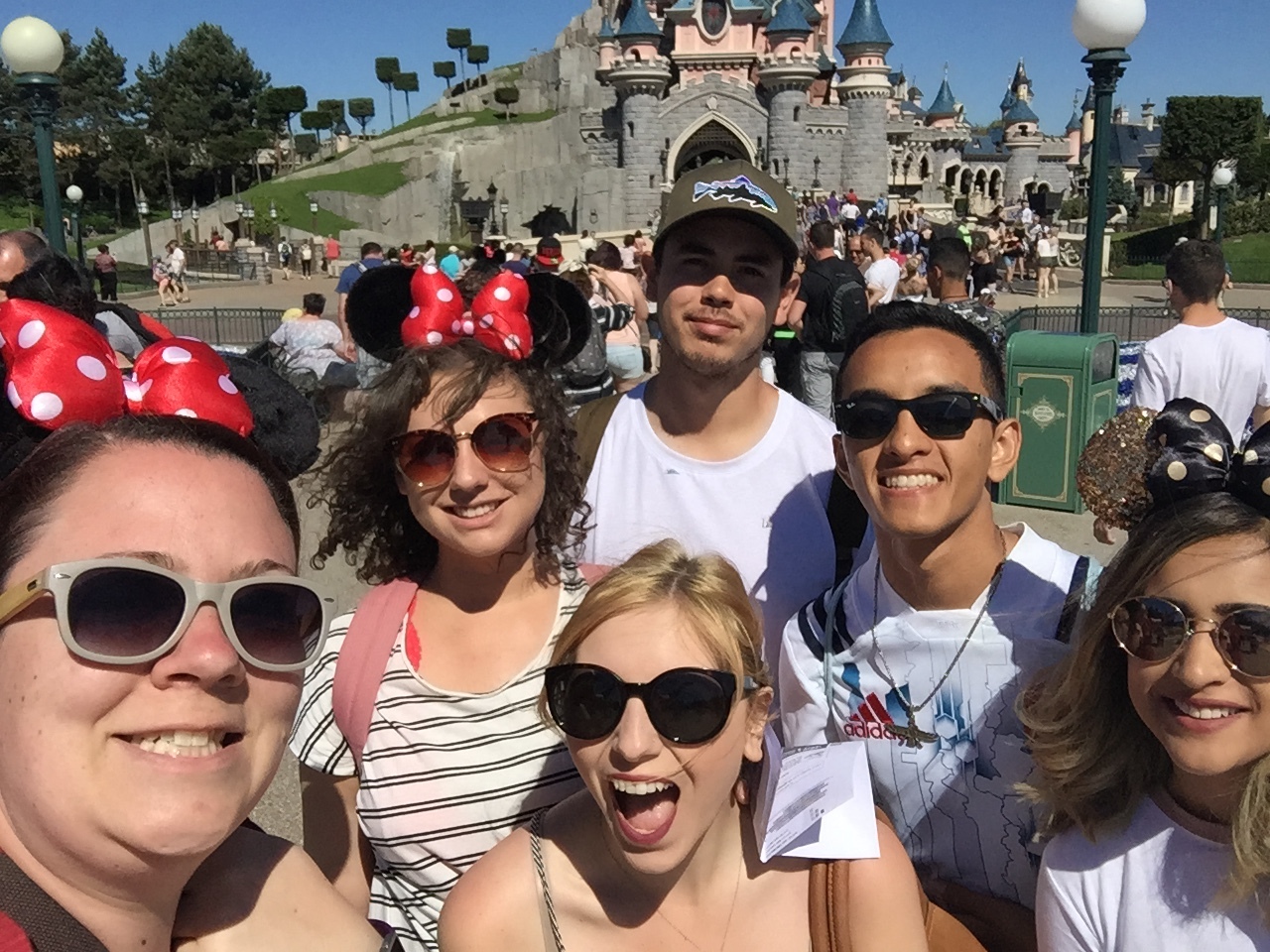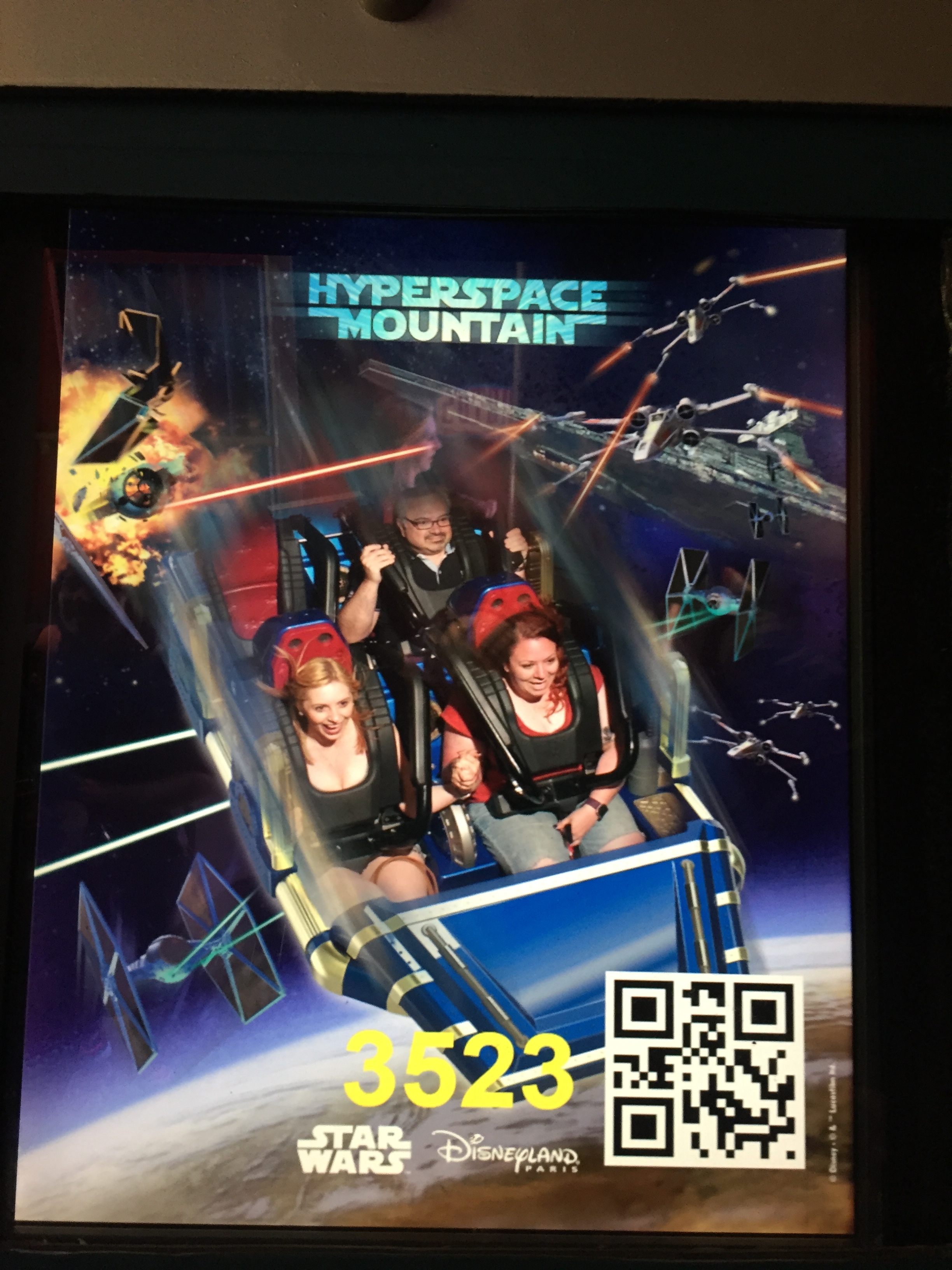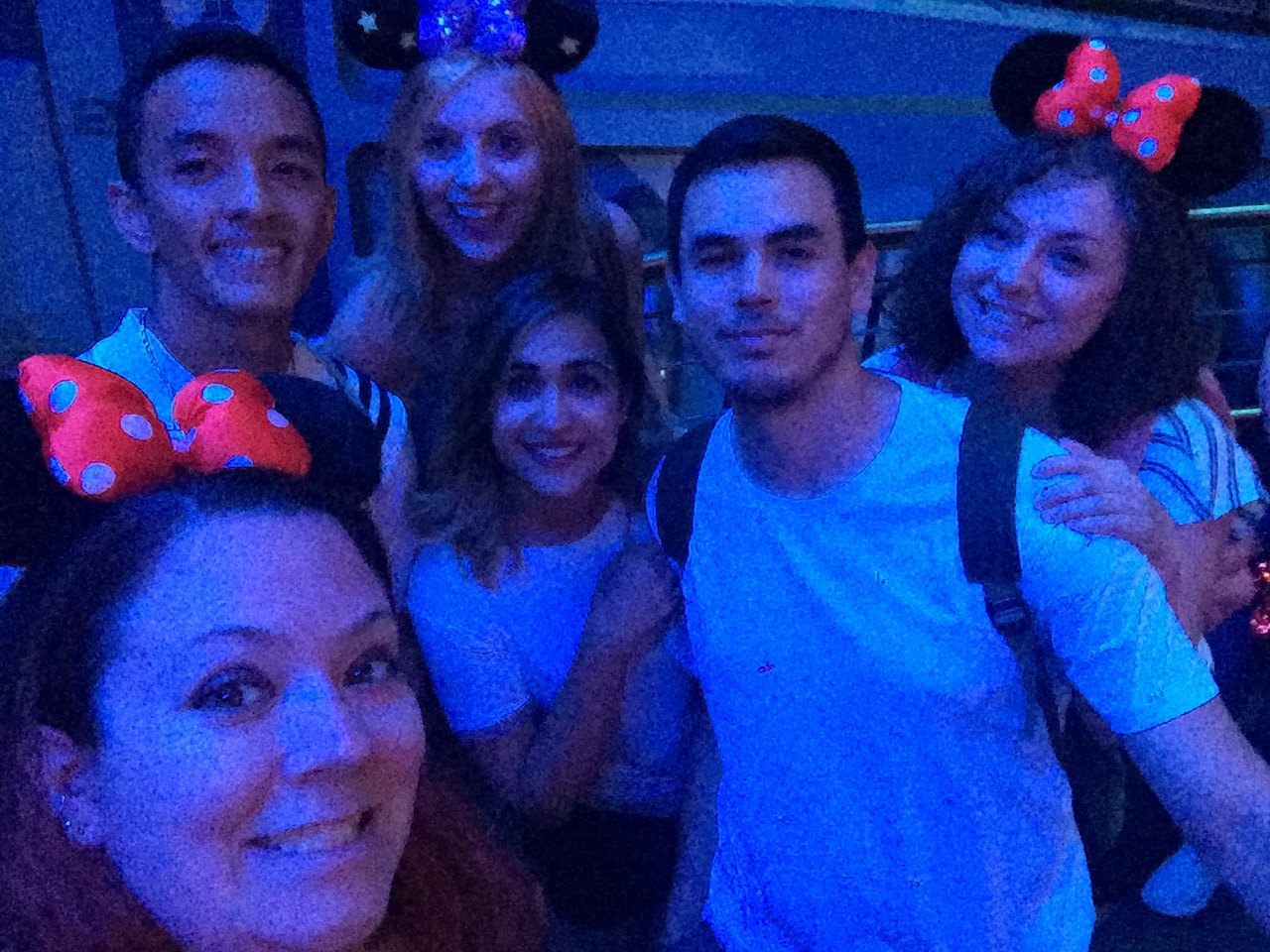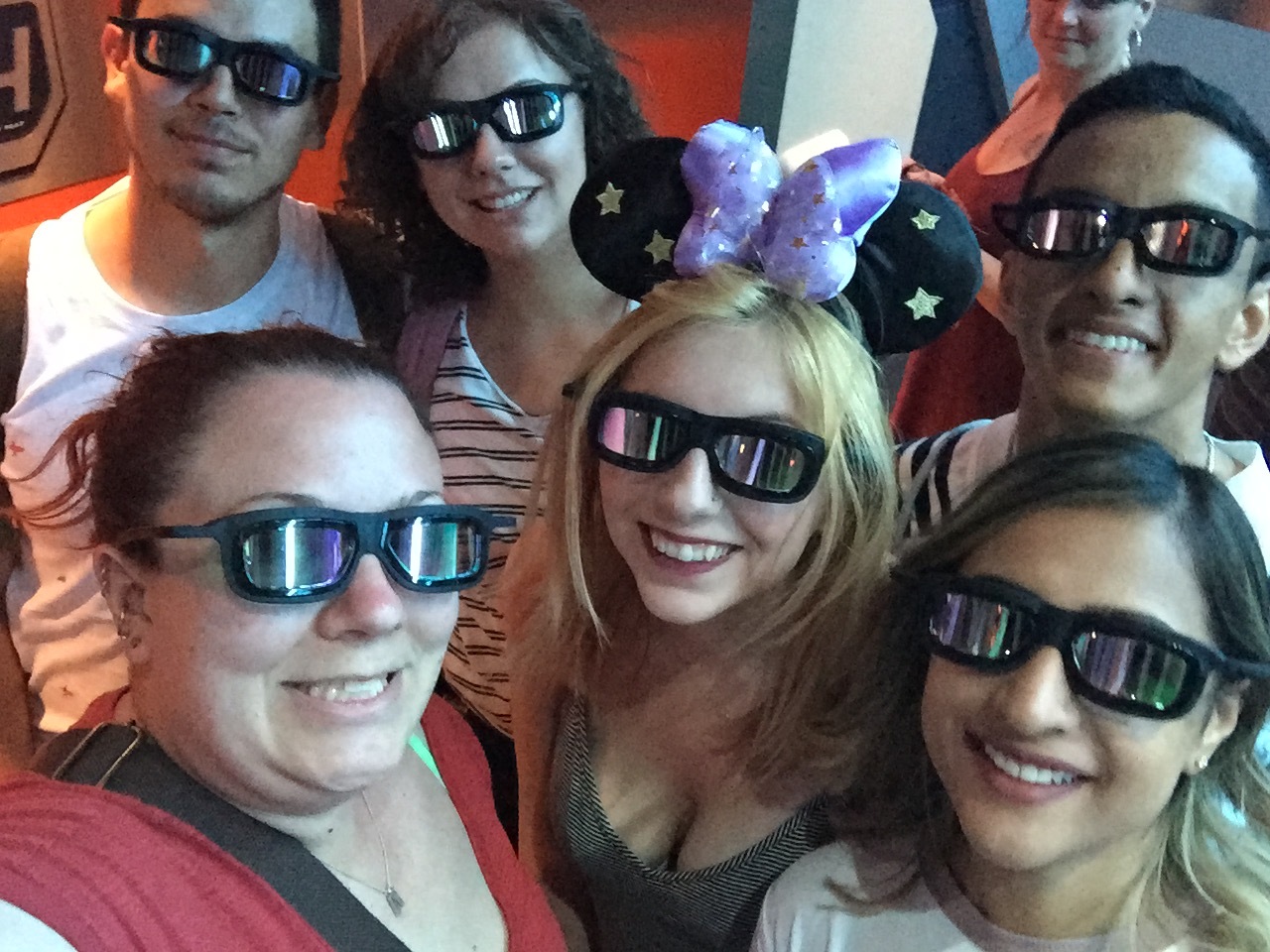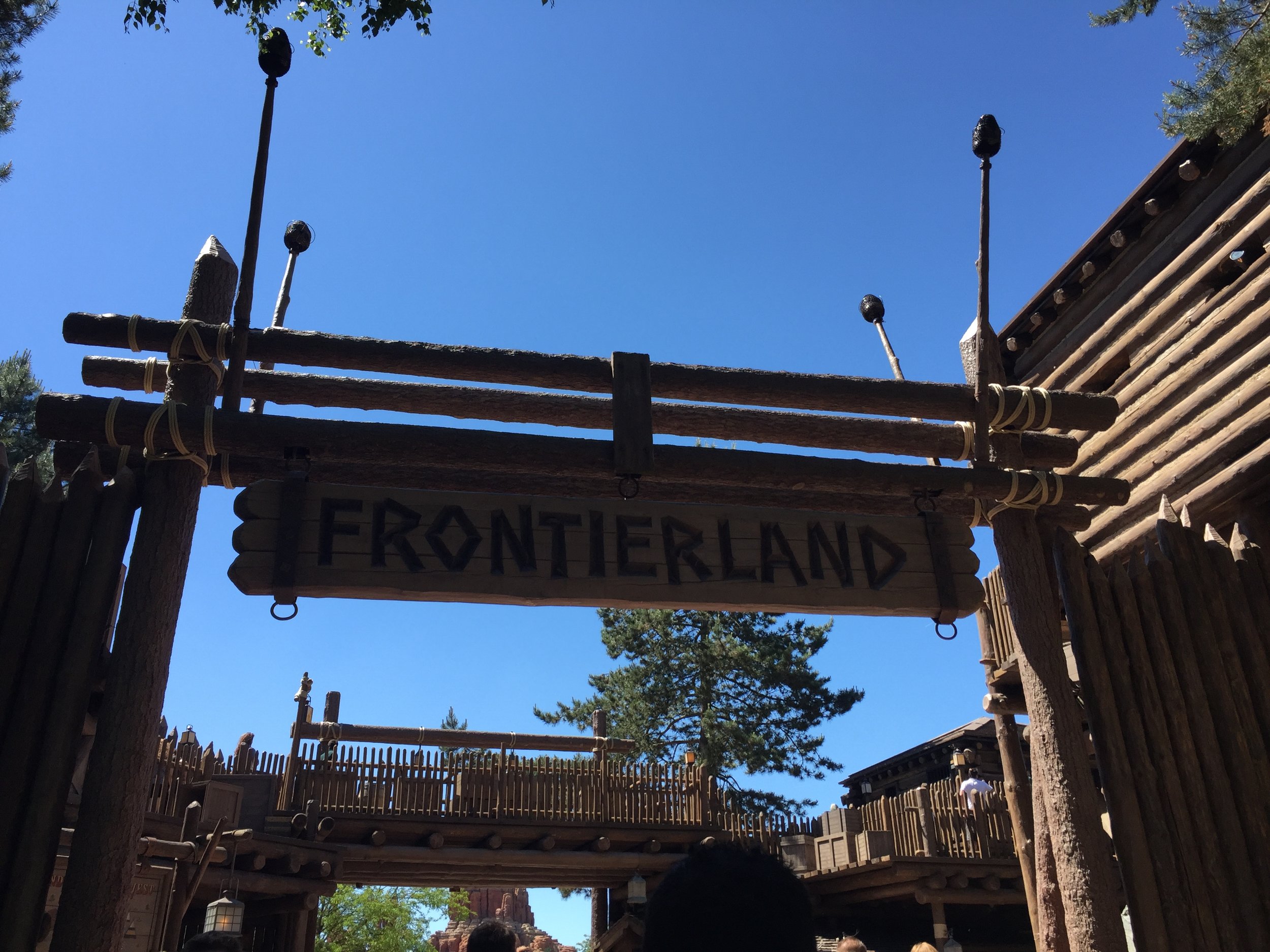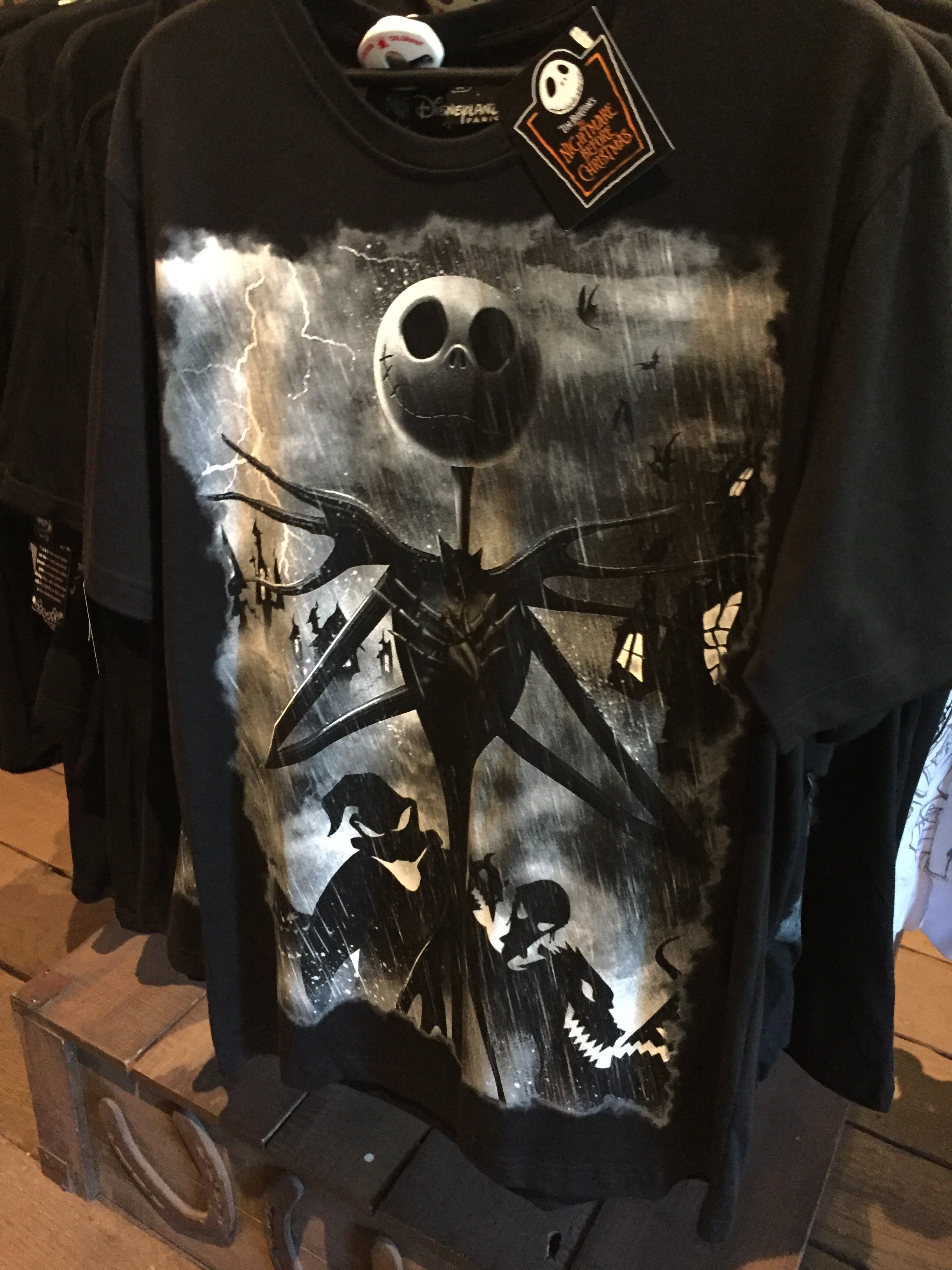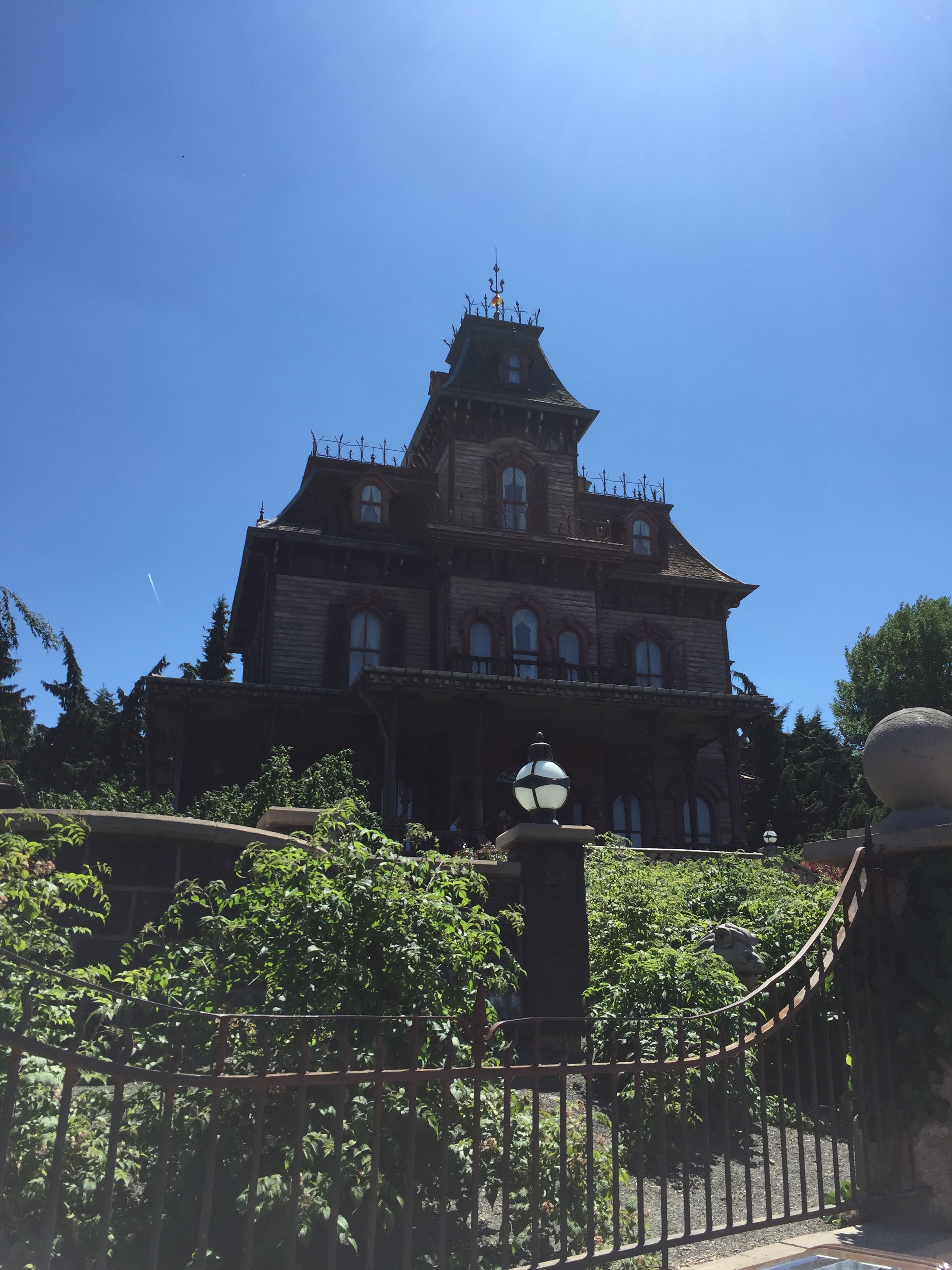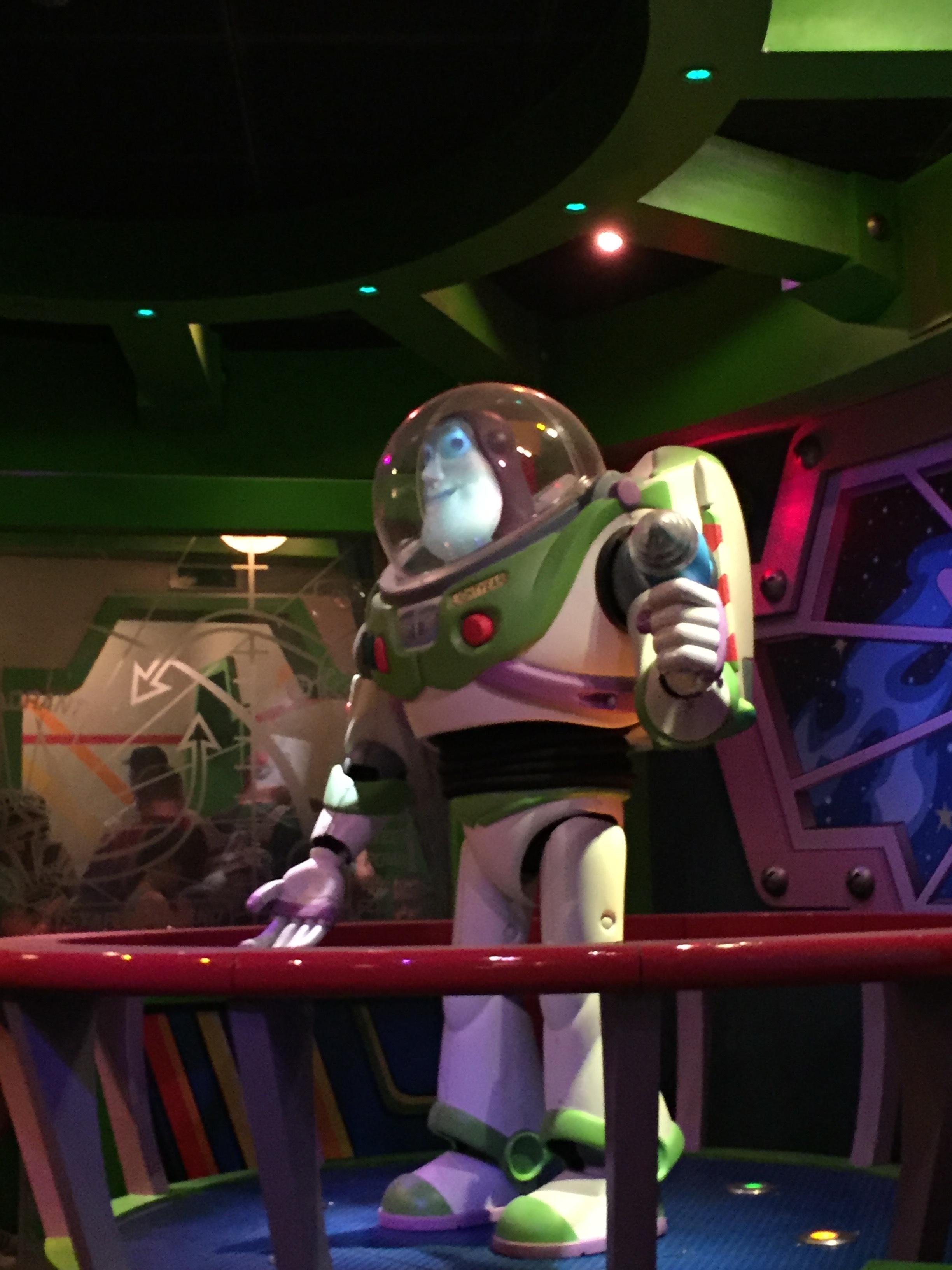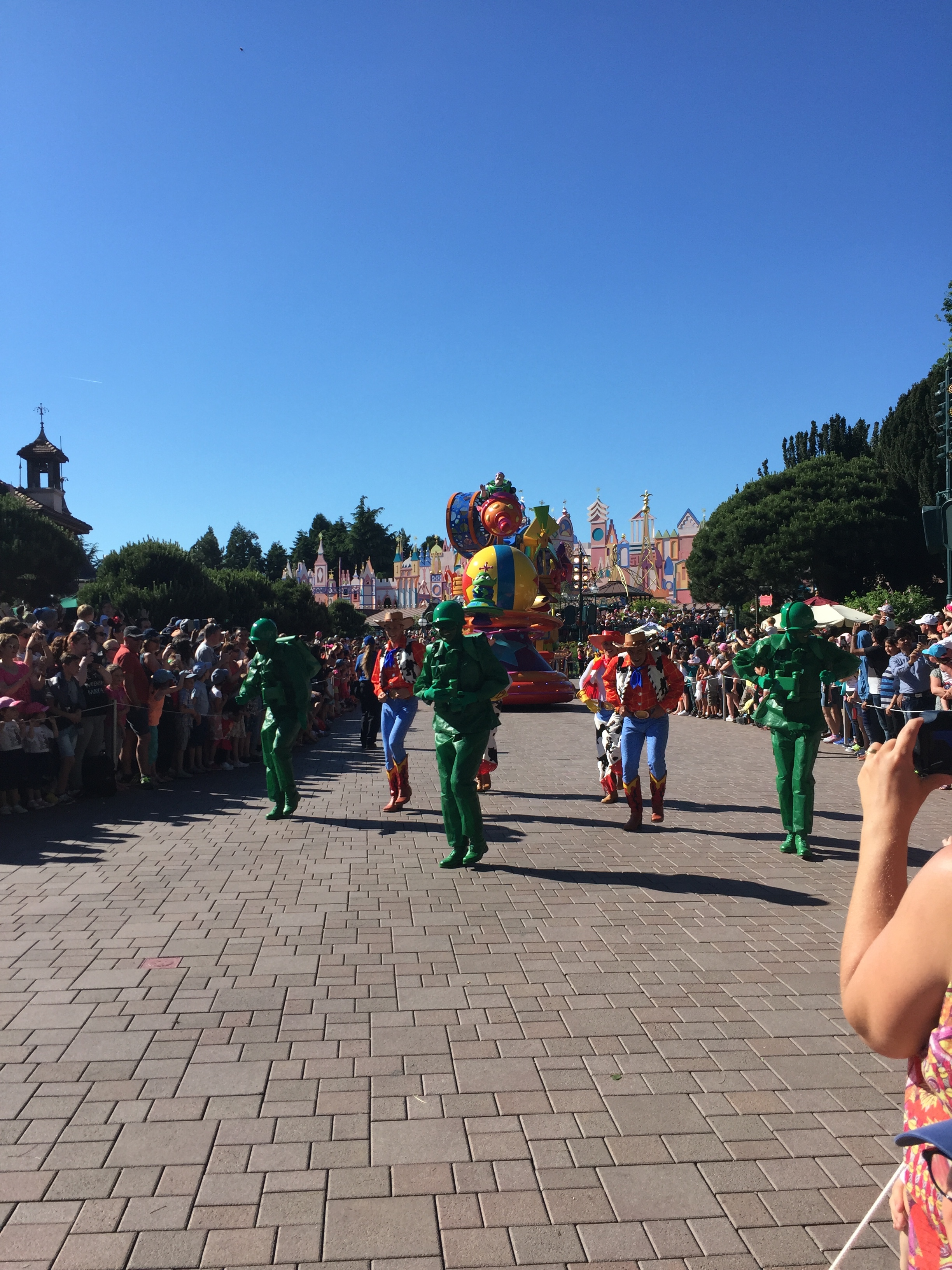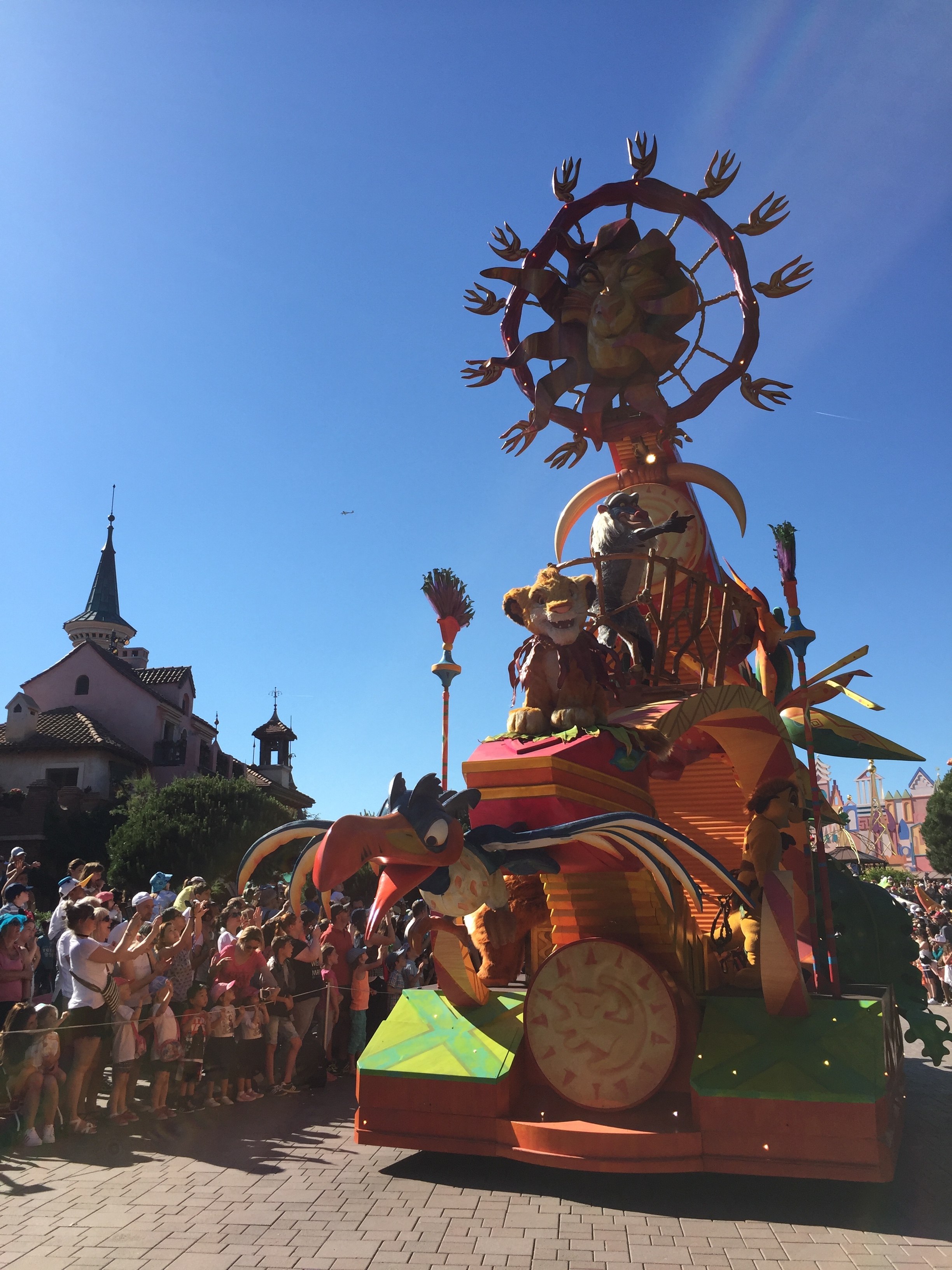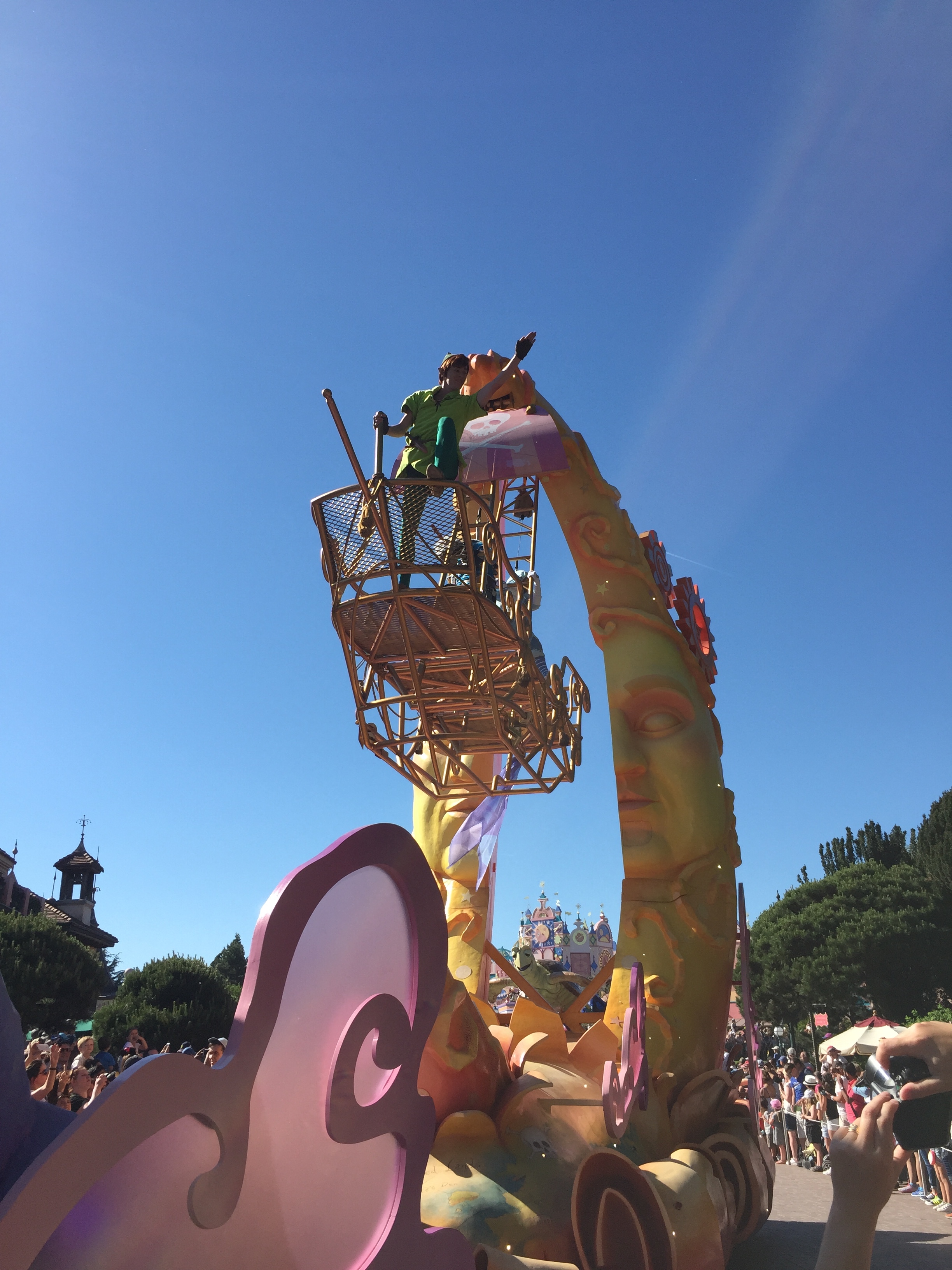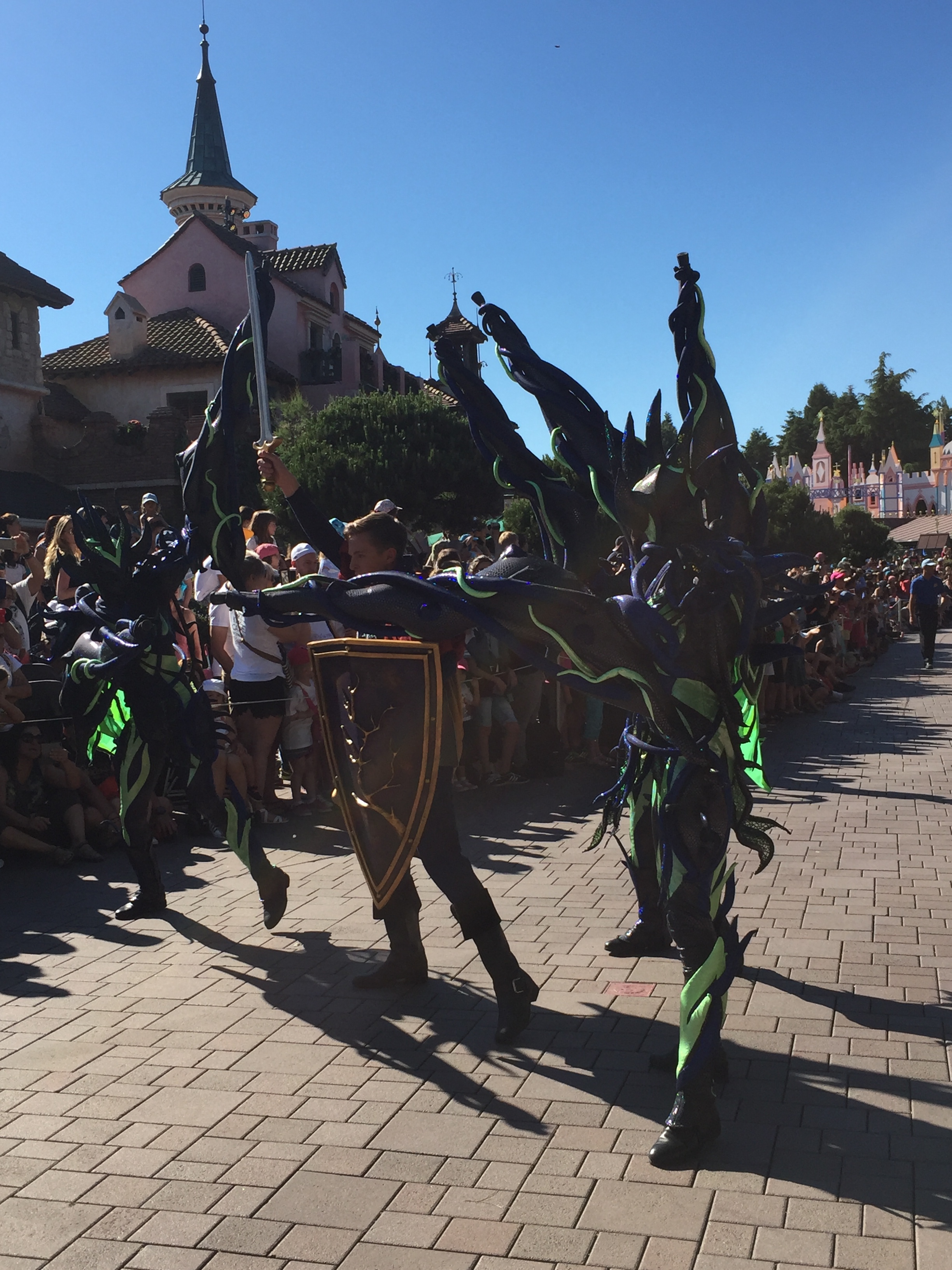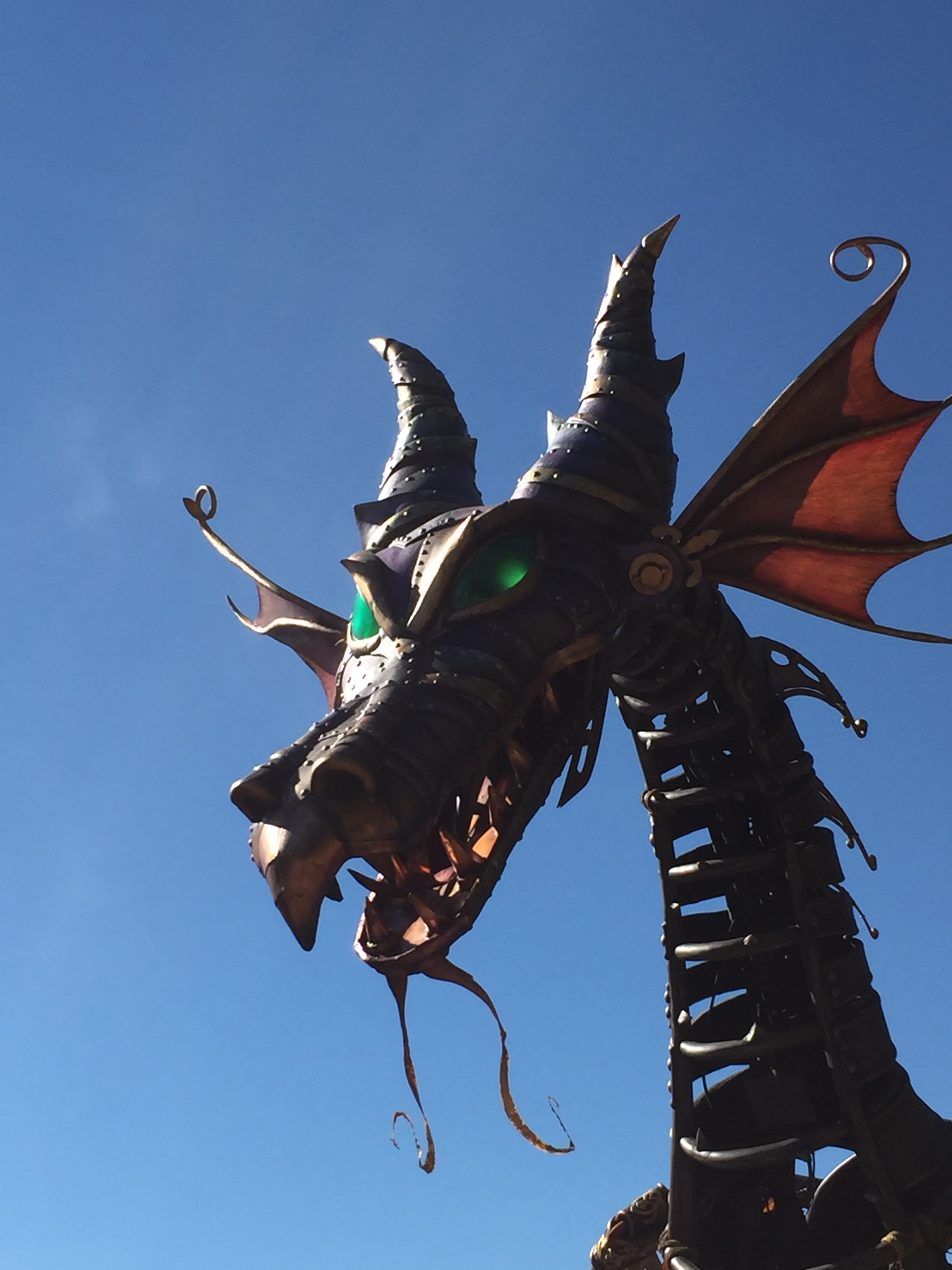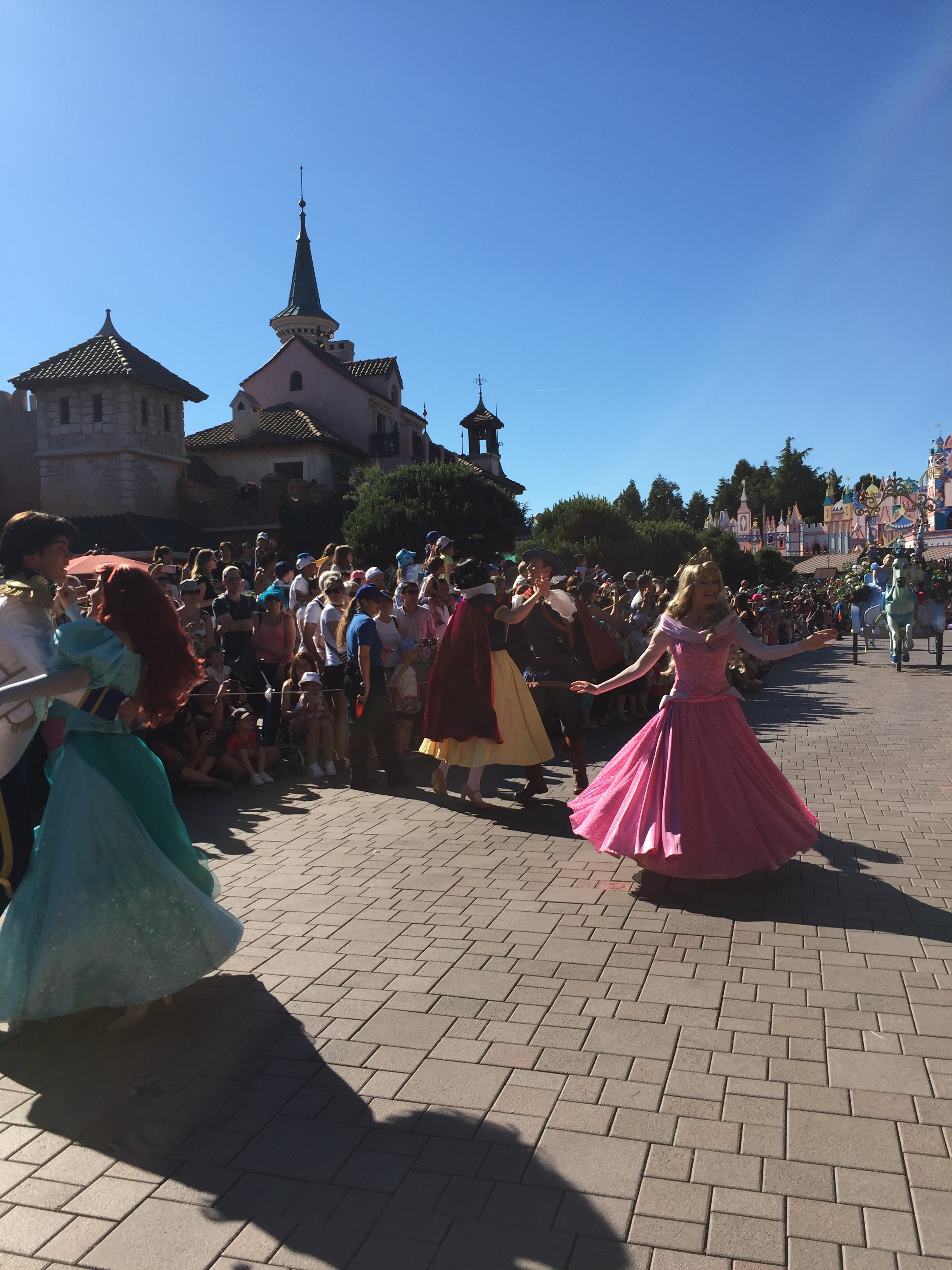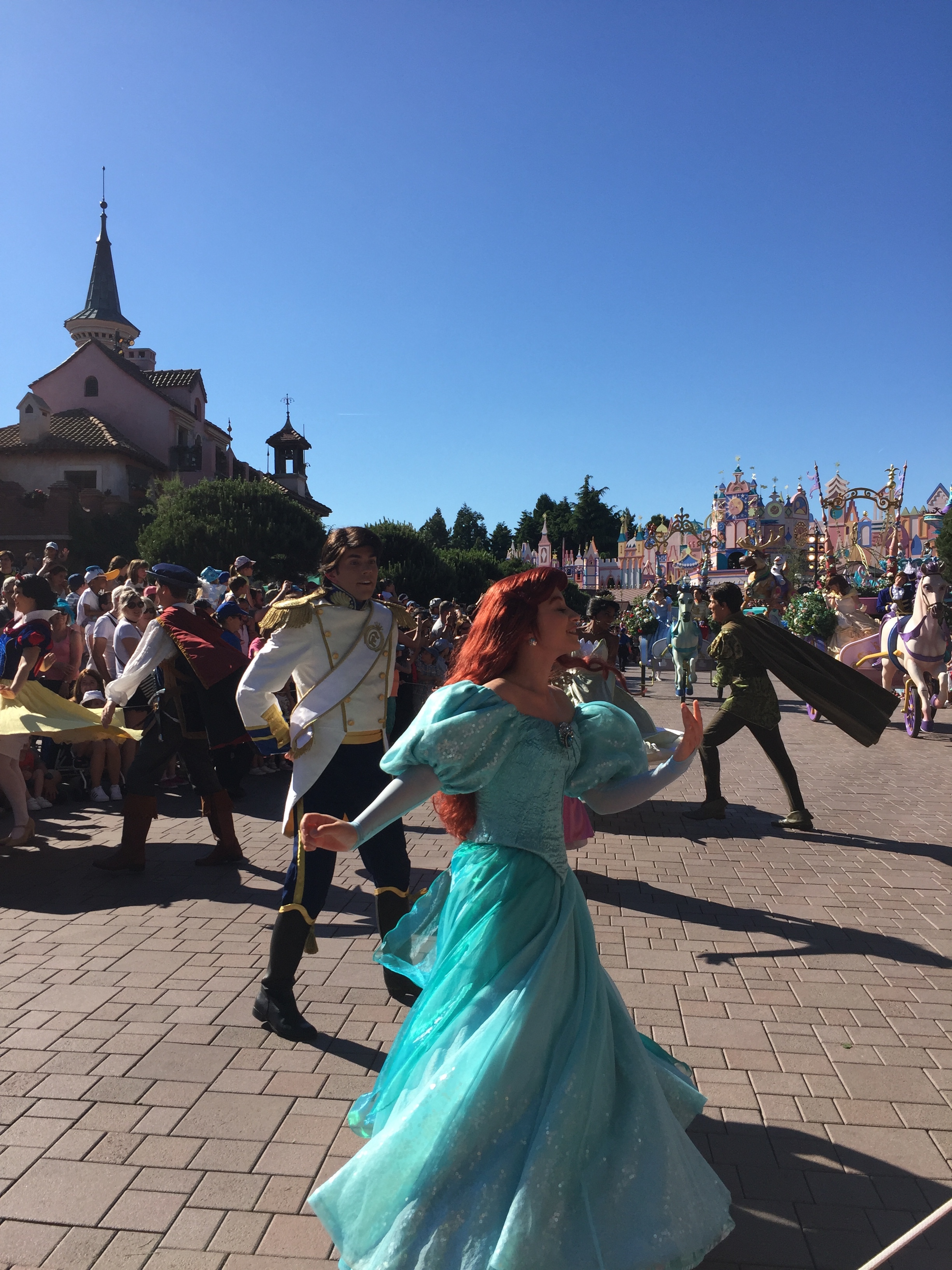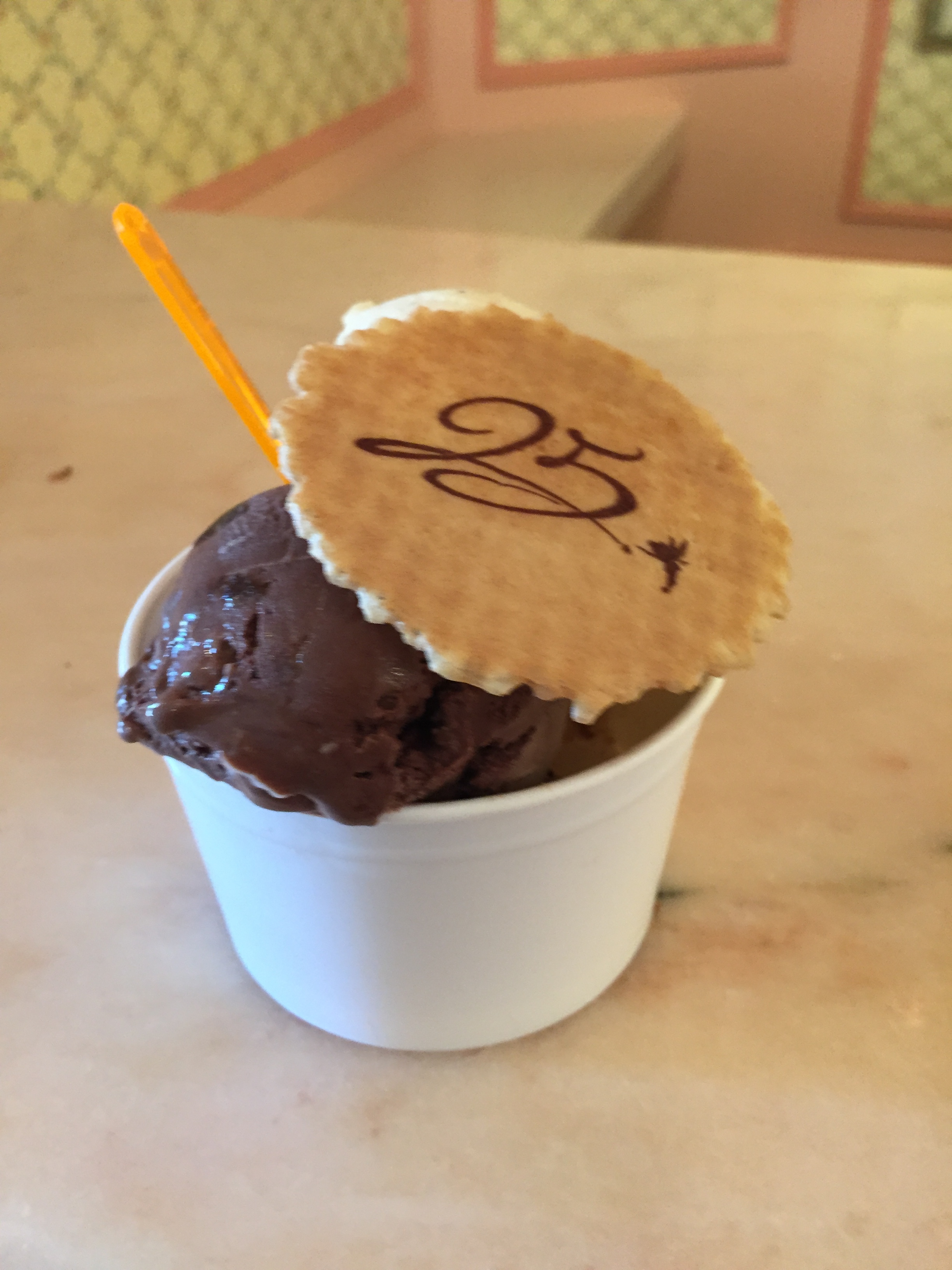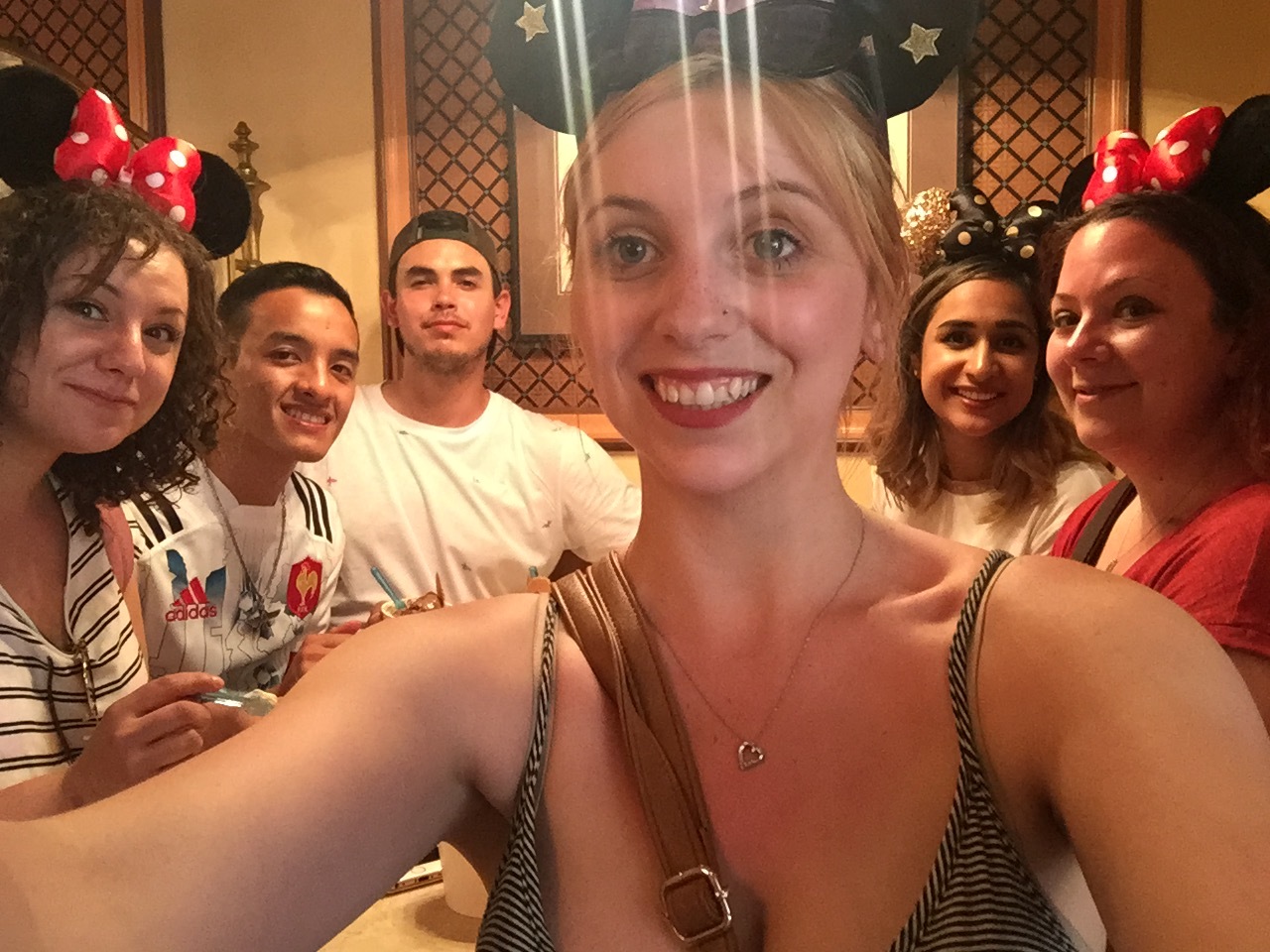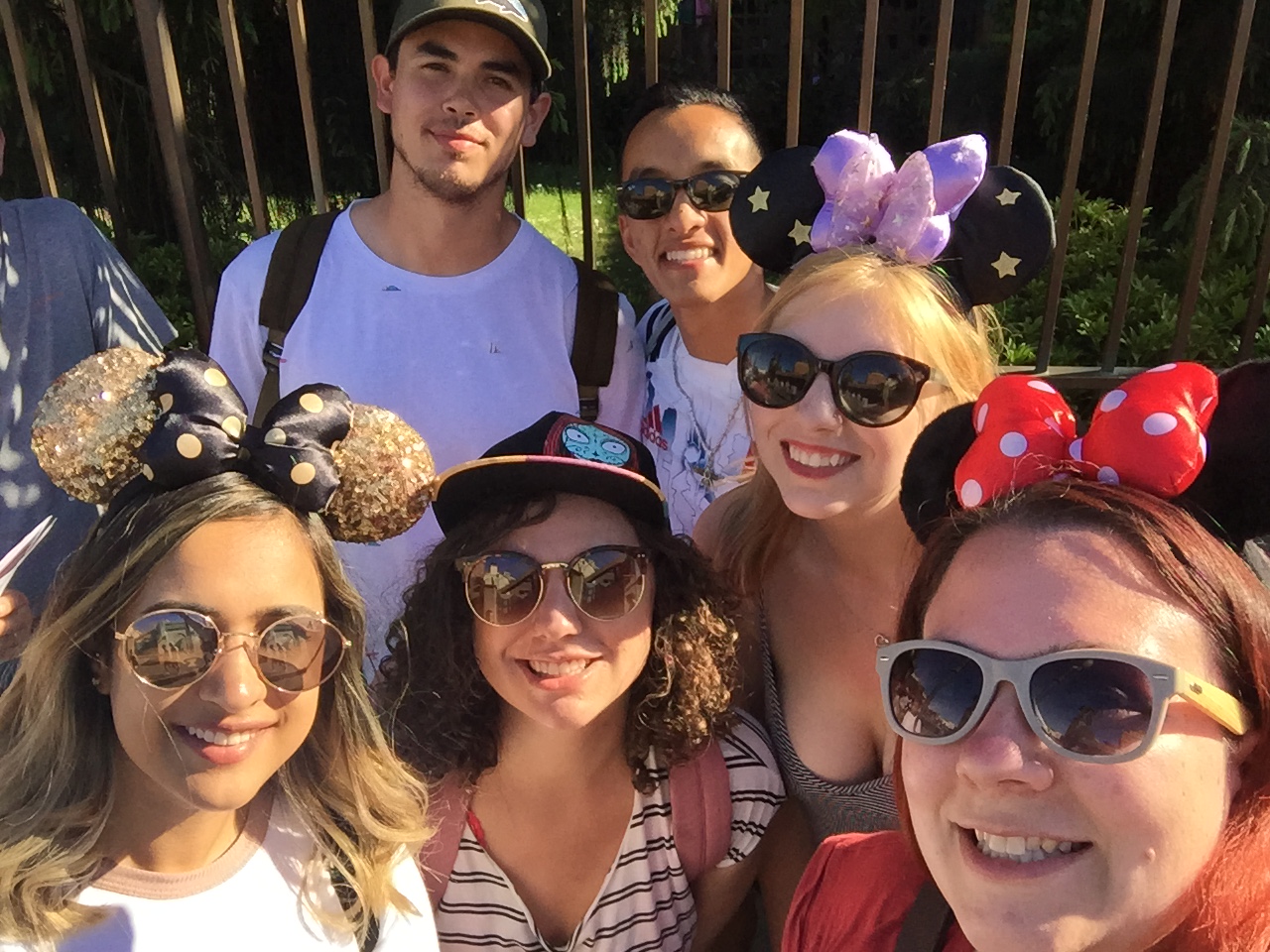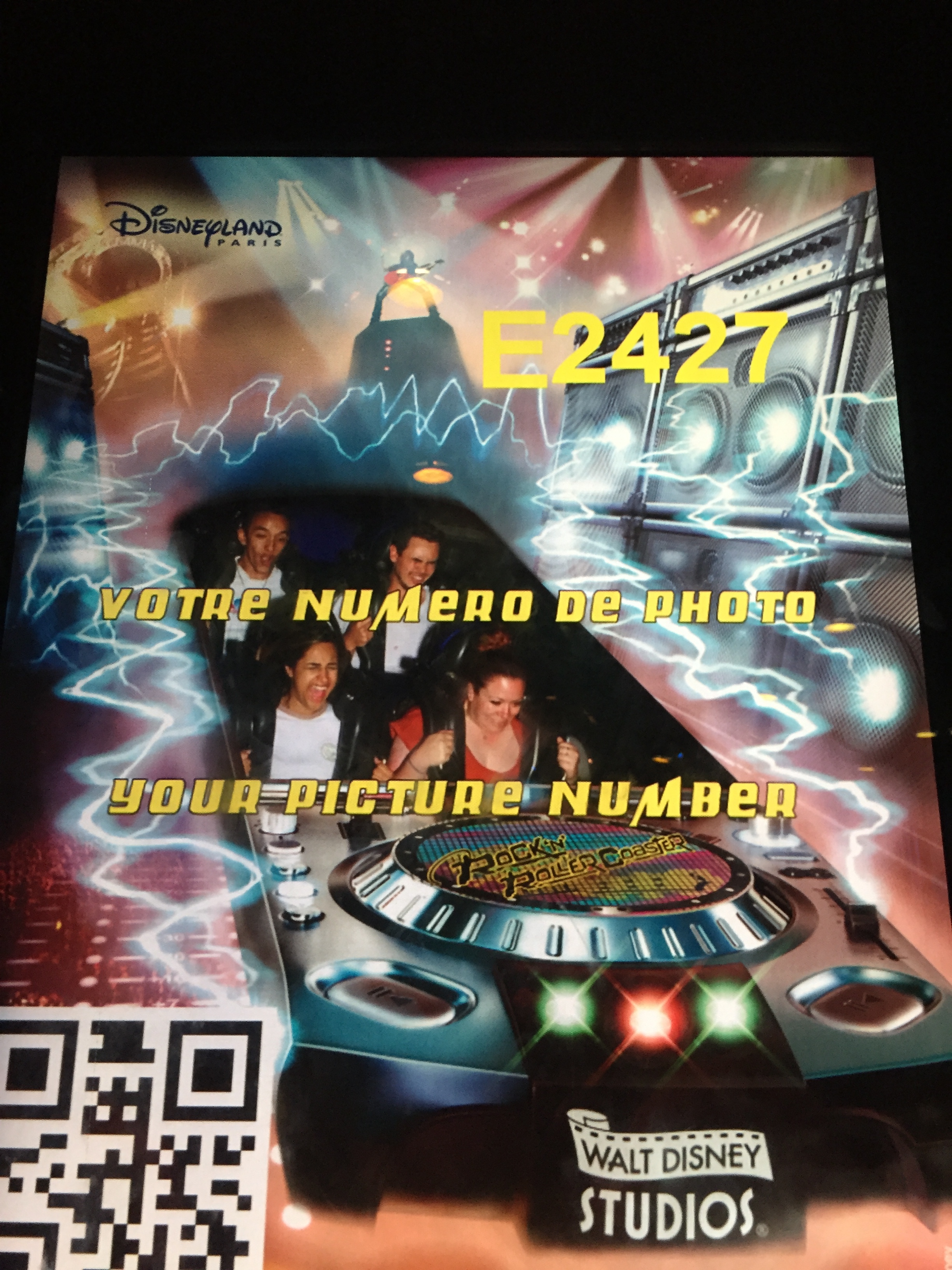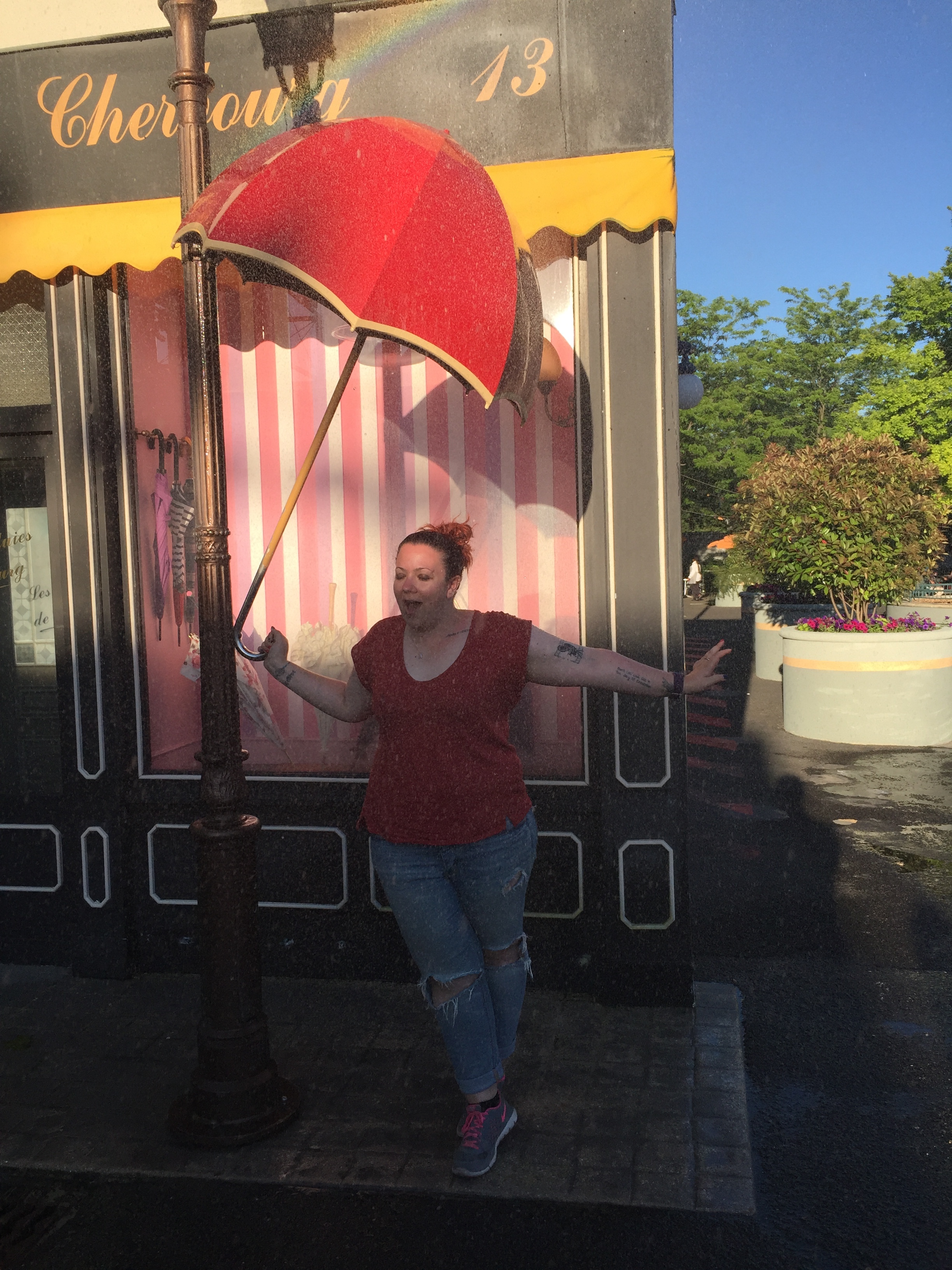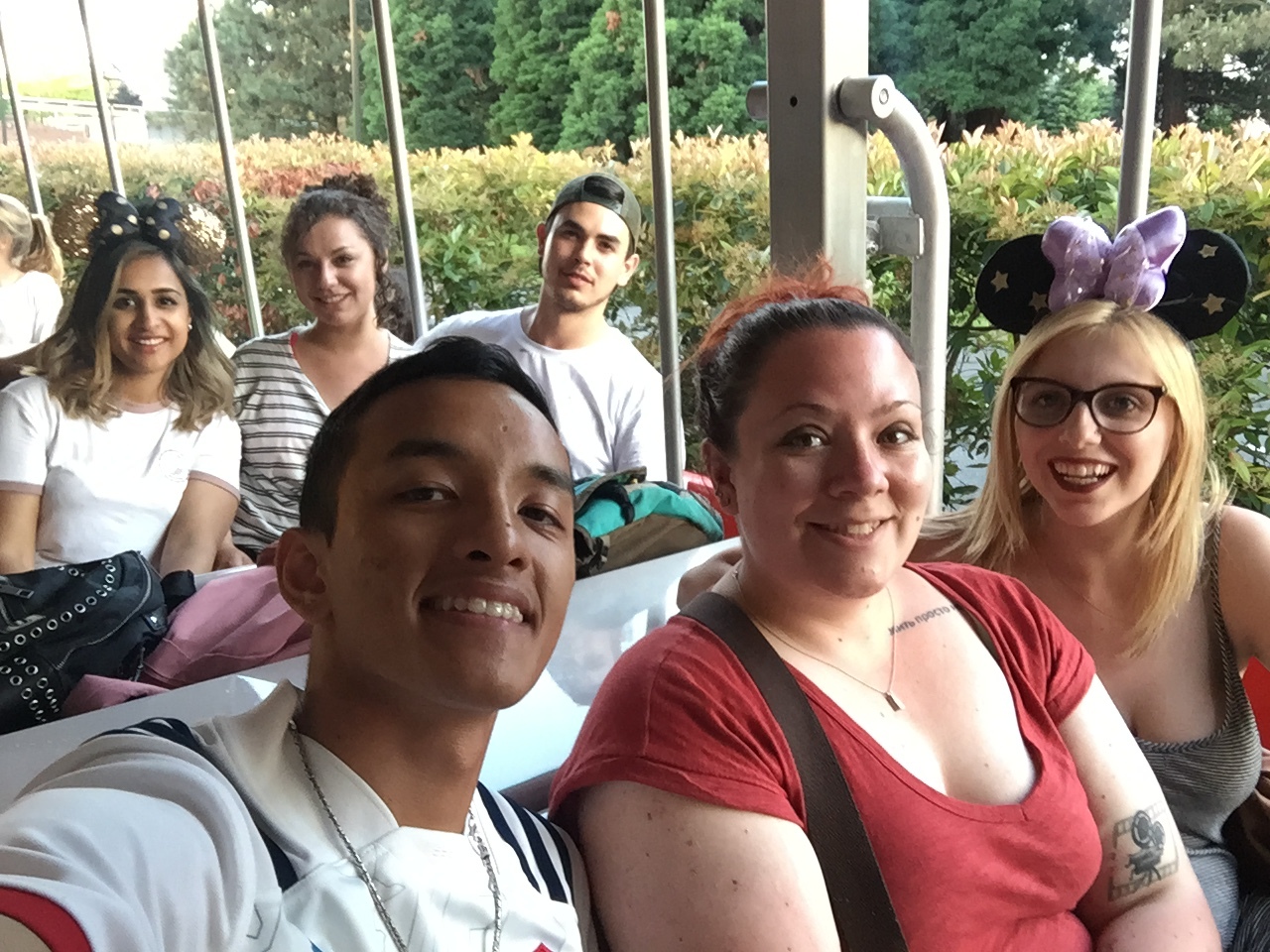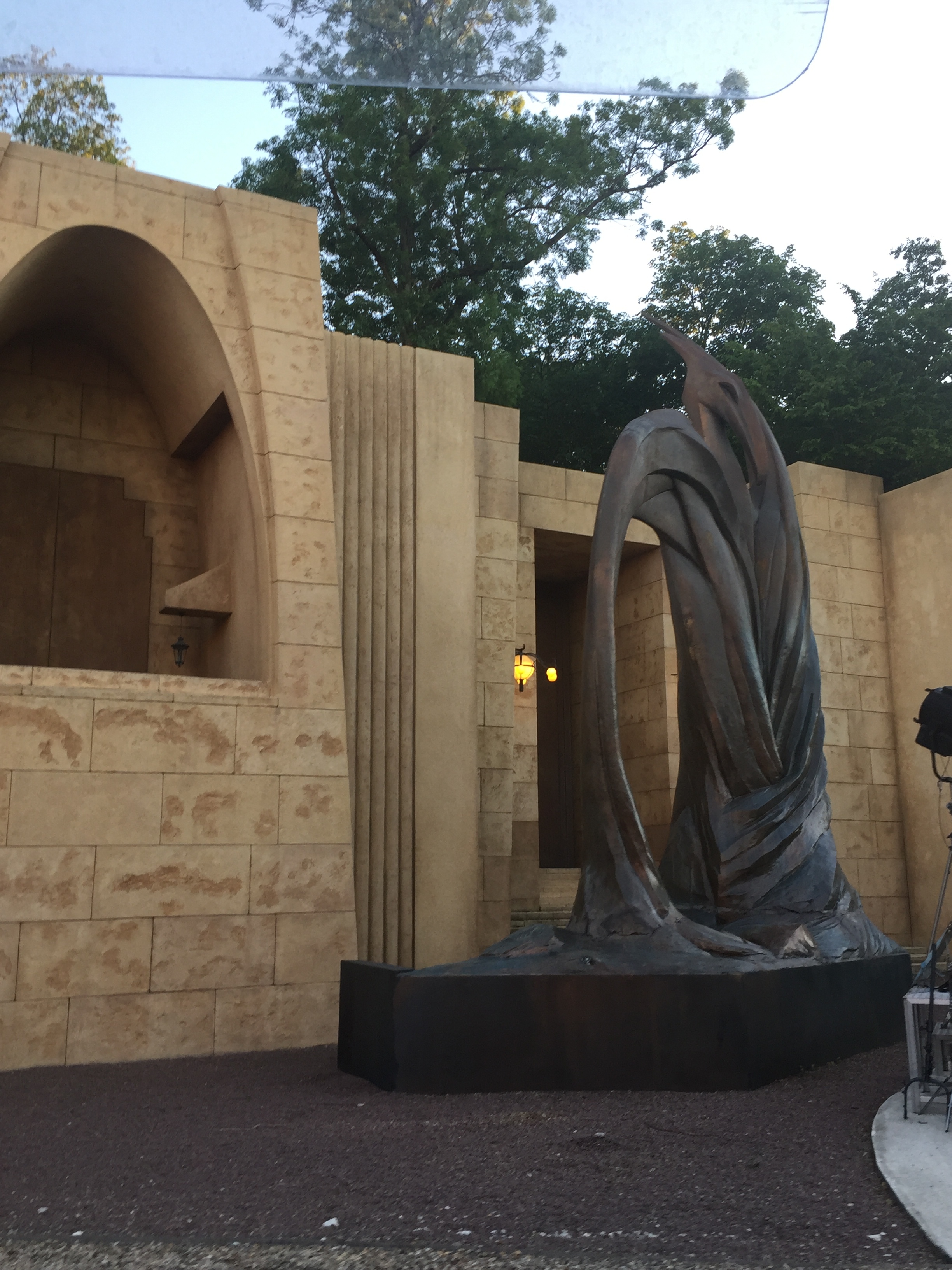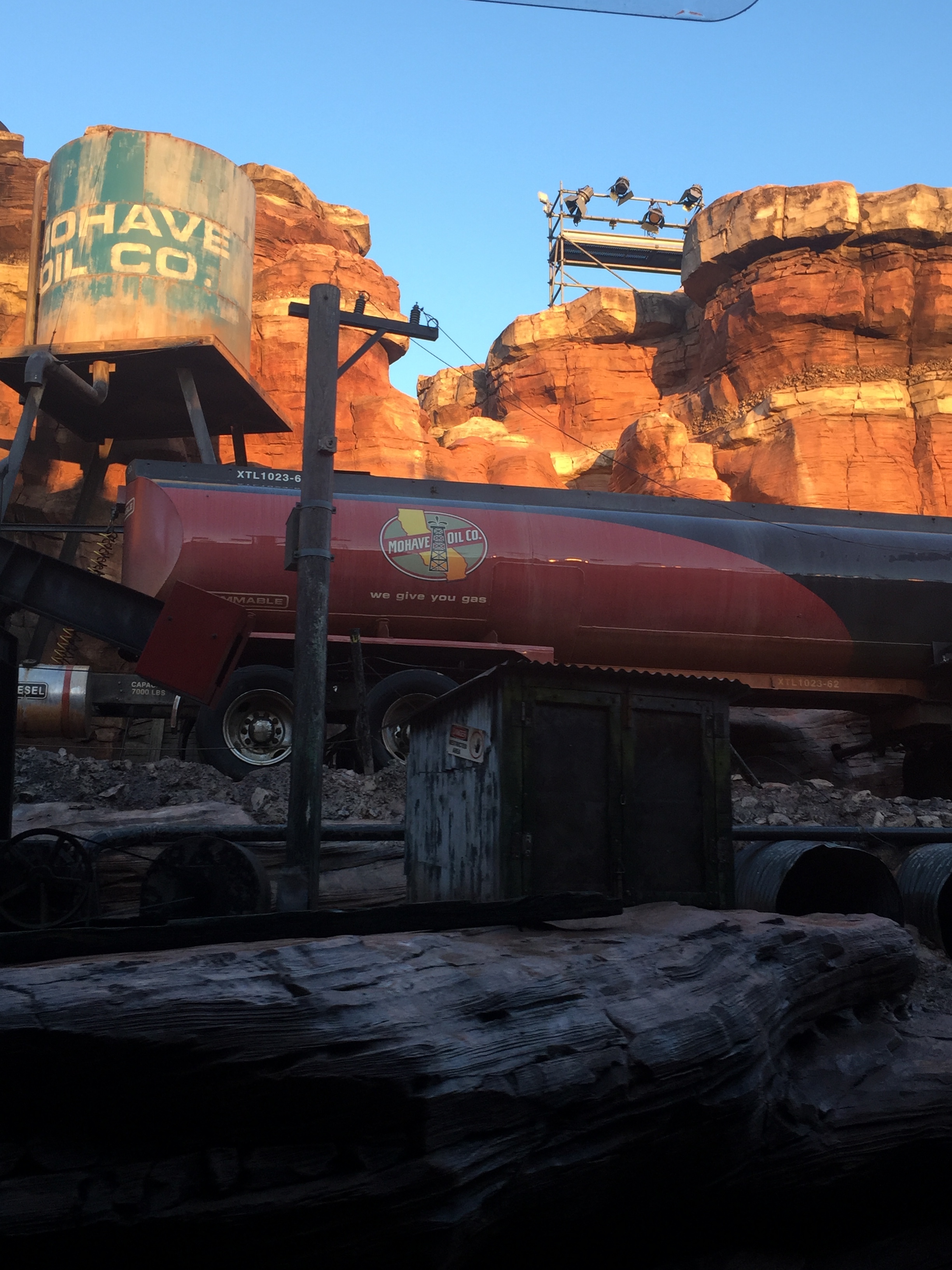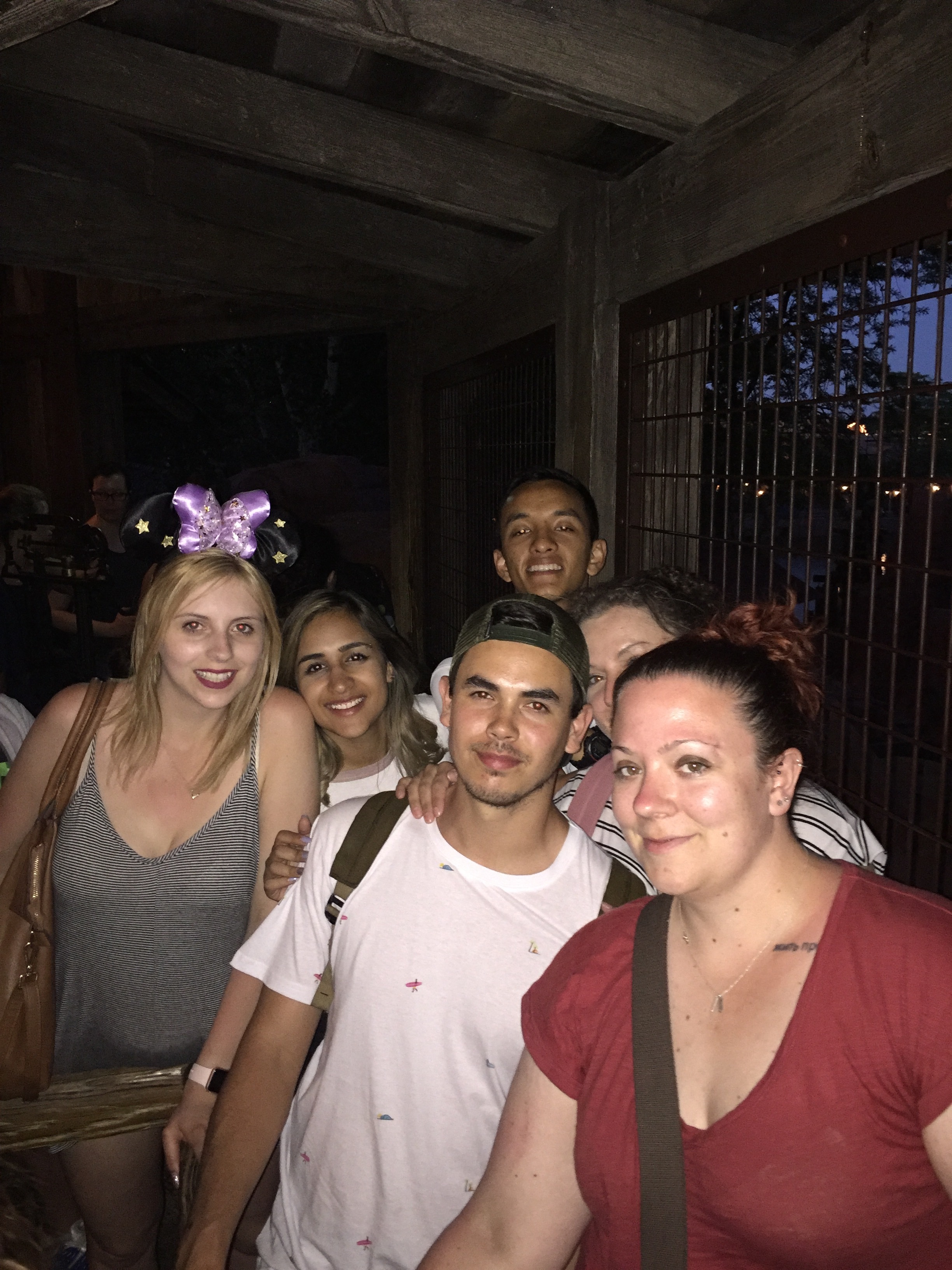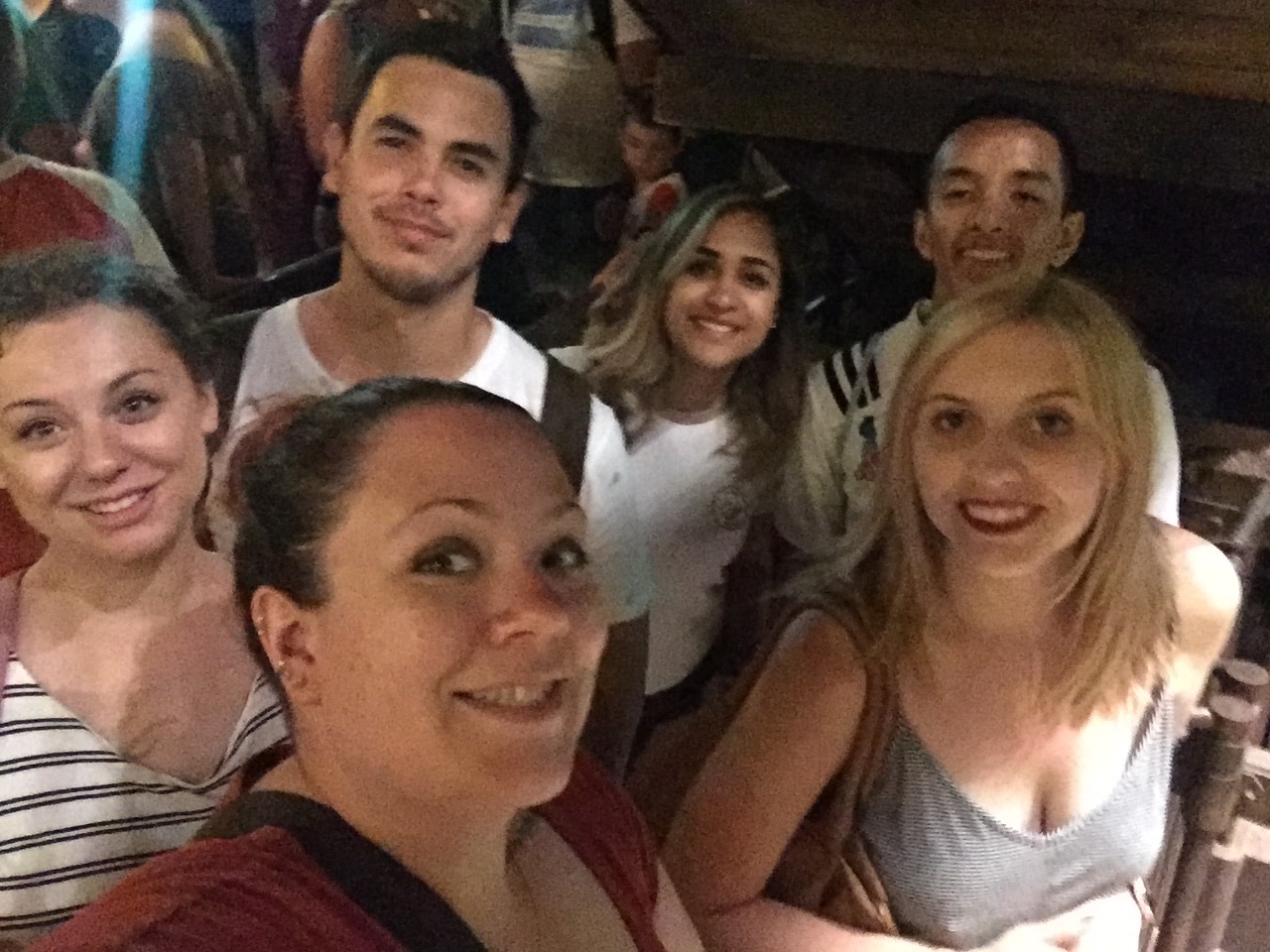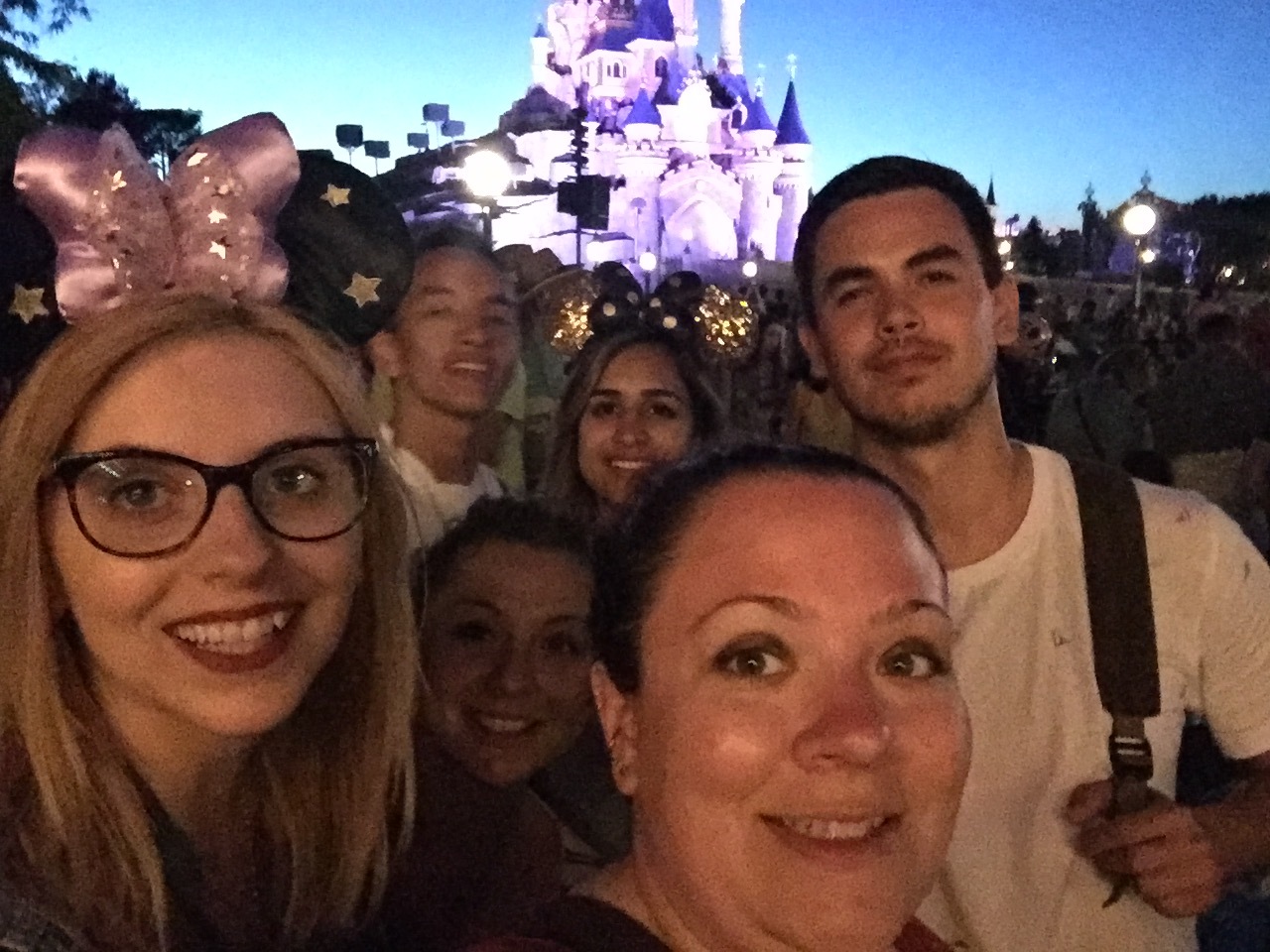 Saturday
Today everyone was on their own again, but I don't know if people actually went anywhere. A couple students and I headed to a coffee shop called 'Telescope' and then wandered over to a market close by. The coffee shop was amazing, we walked by it twice because there was no sing outside to tell us where it was. When we found the shop, we walked in and found a small little space that had a couple people sitting inside.
The owner was inside helping customers, everyone spoke english at this coffee shop as well which was nice. I looked at the coffee that they had for sale and bought some more again. After our amazing breakfast and coffee we wandered the neighborhood.
We walked in and out of all the stores in the market area, and then we wandered into store surrounding the area. We found some really cool places, but they were quite expensive to even look at buying anything.
After we spent a little more than half a day out, we heading back so they could do homework.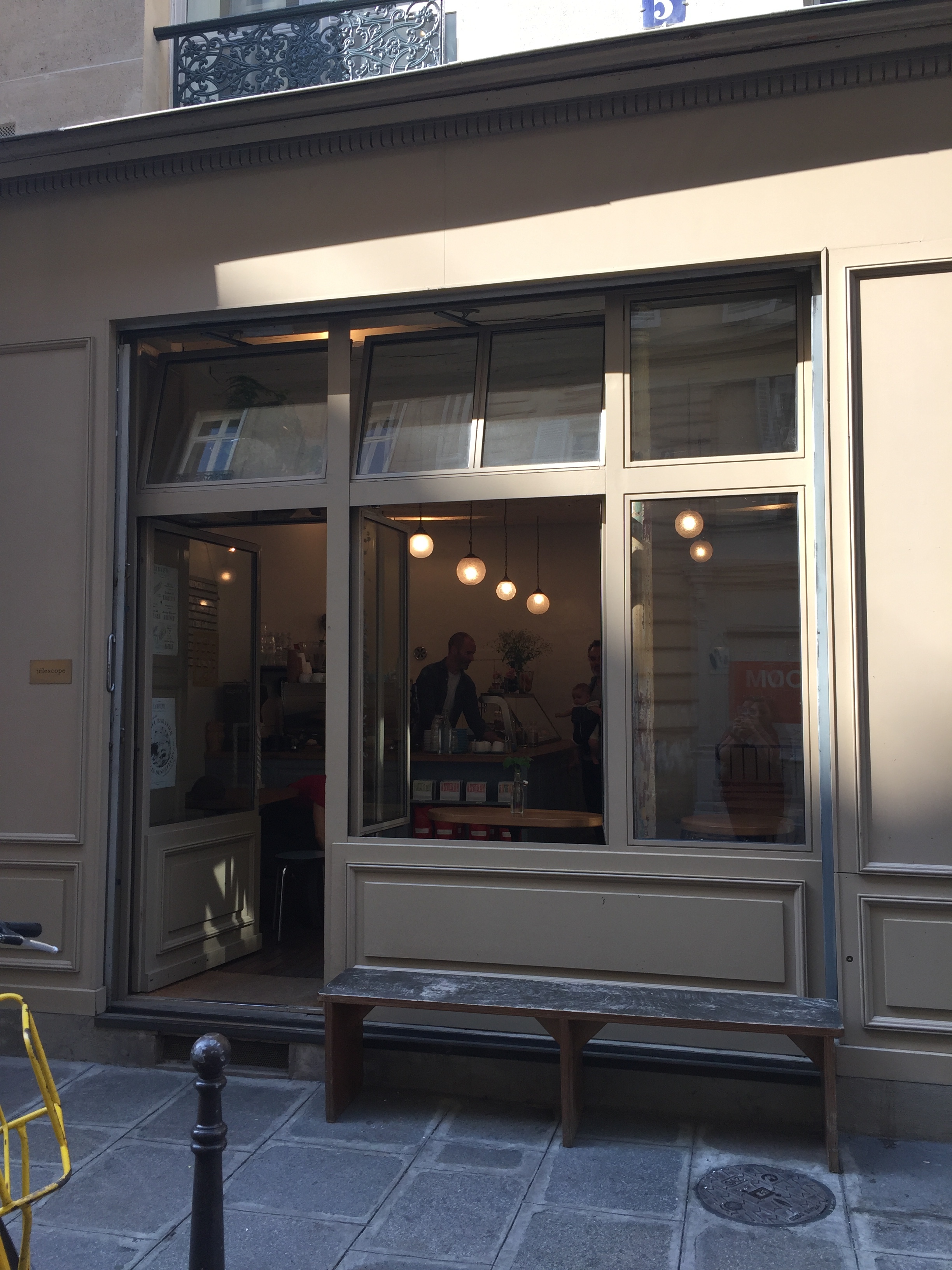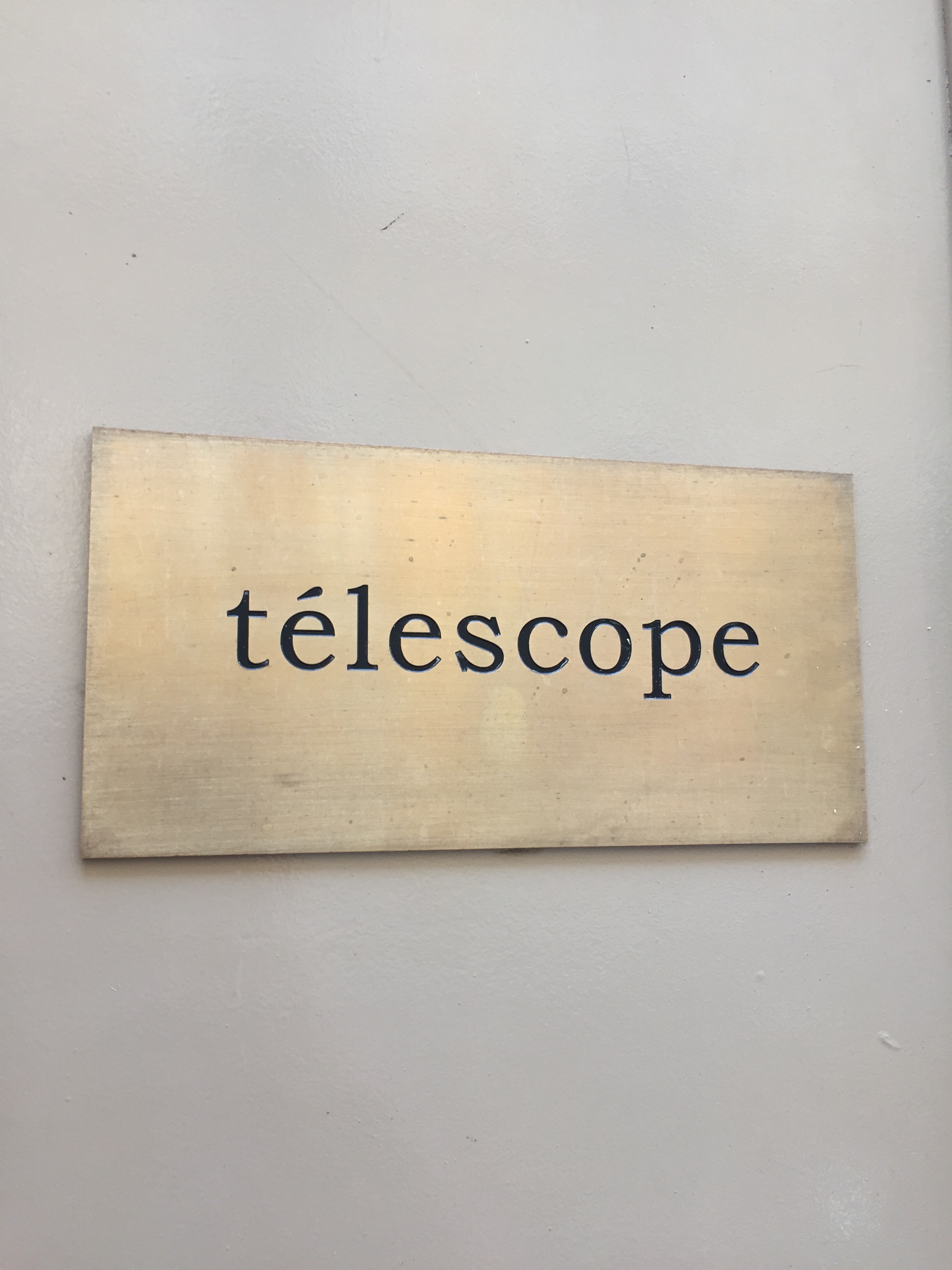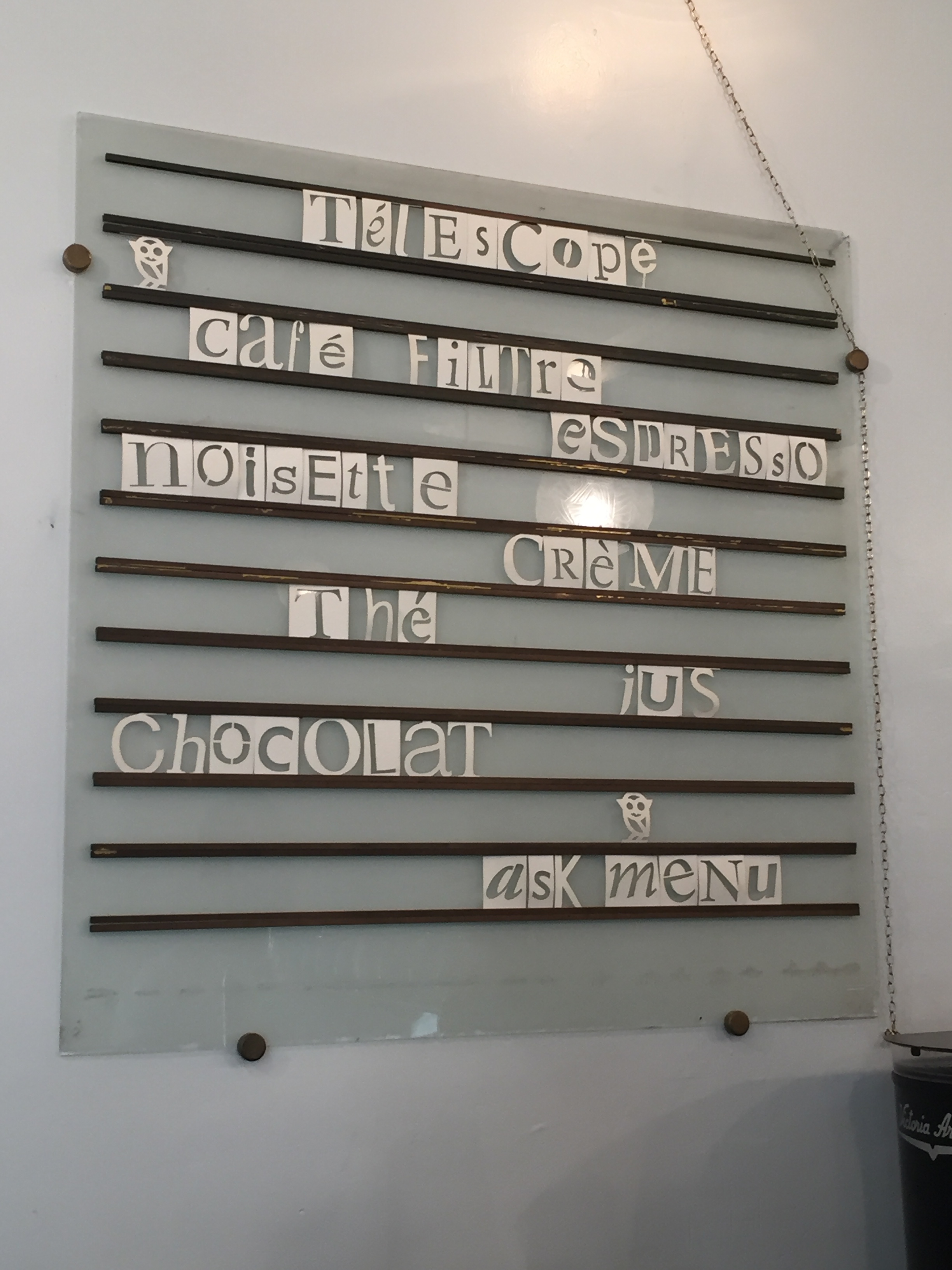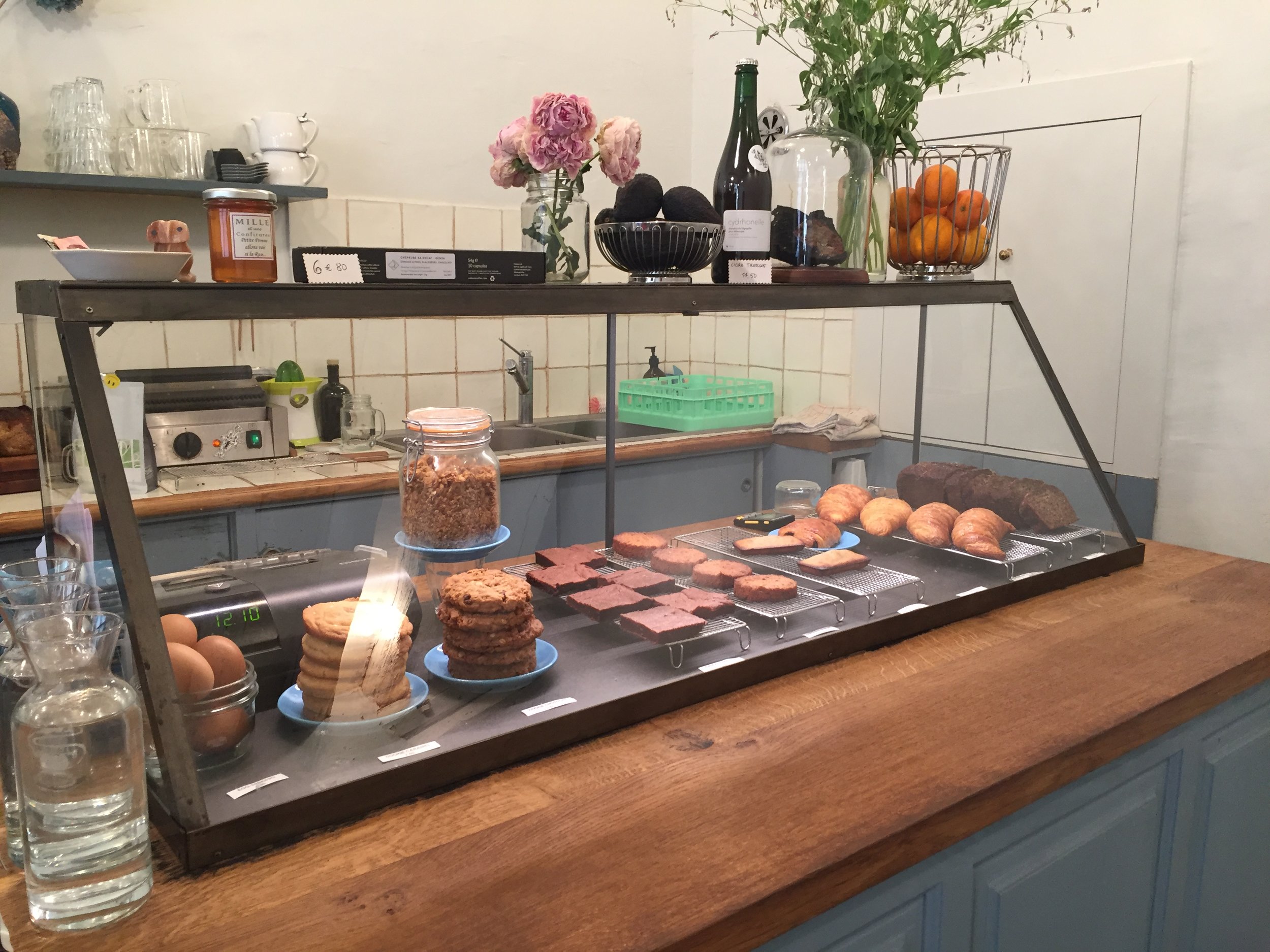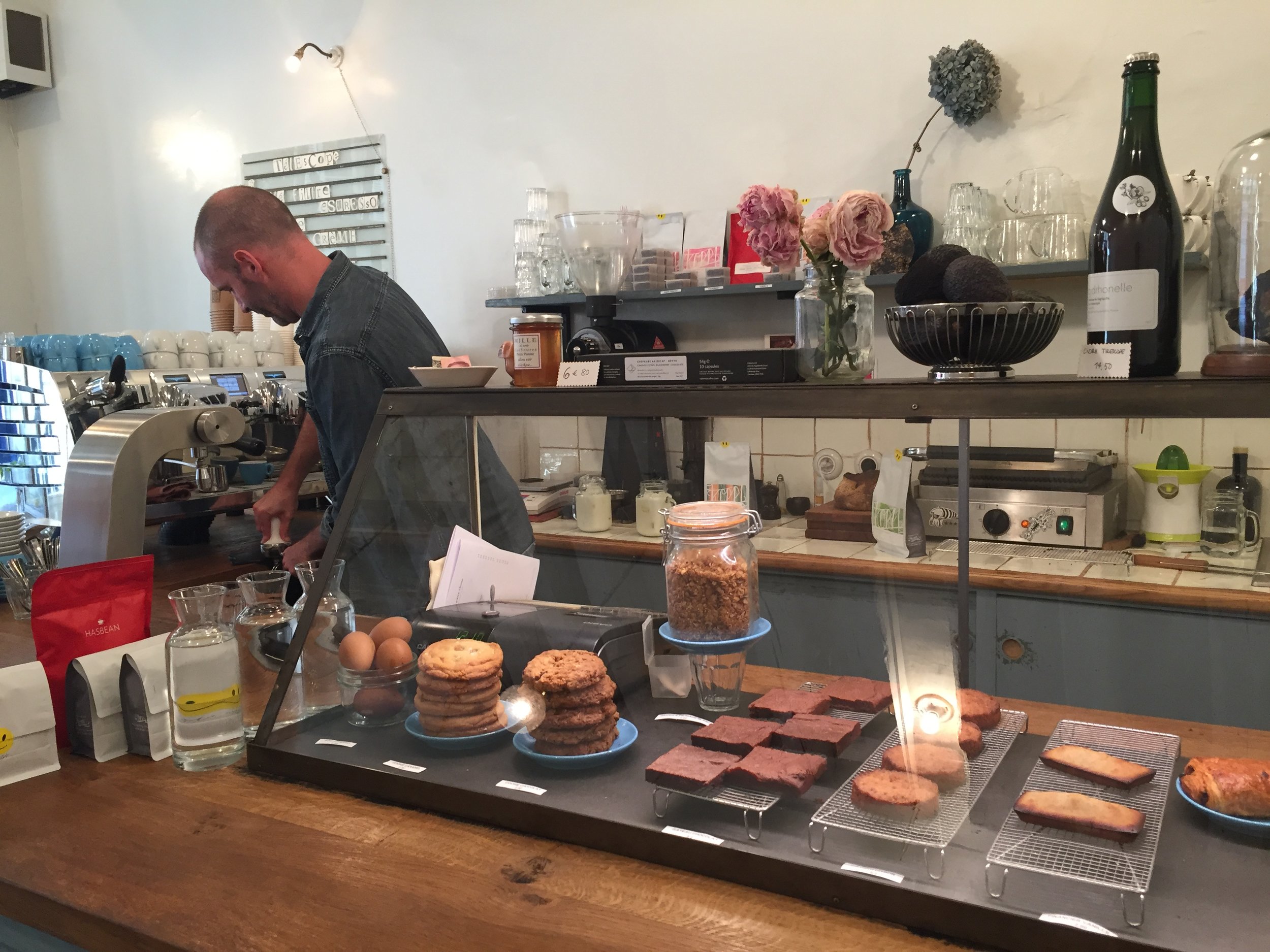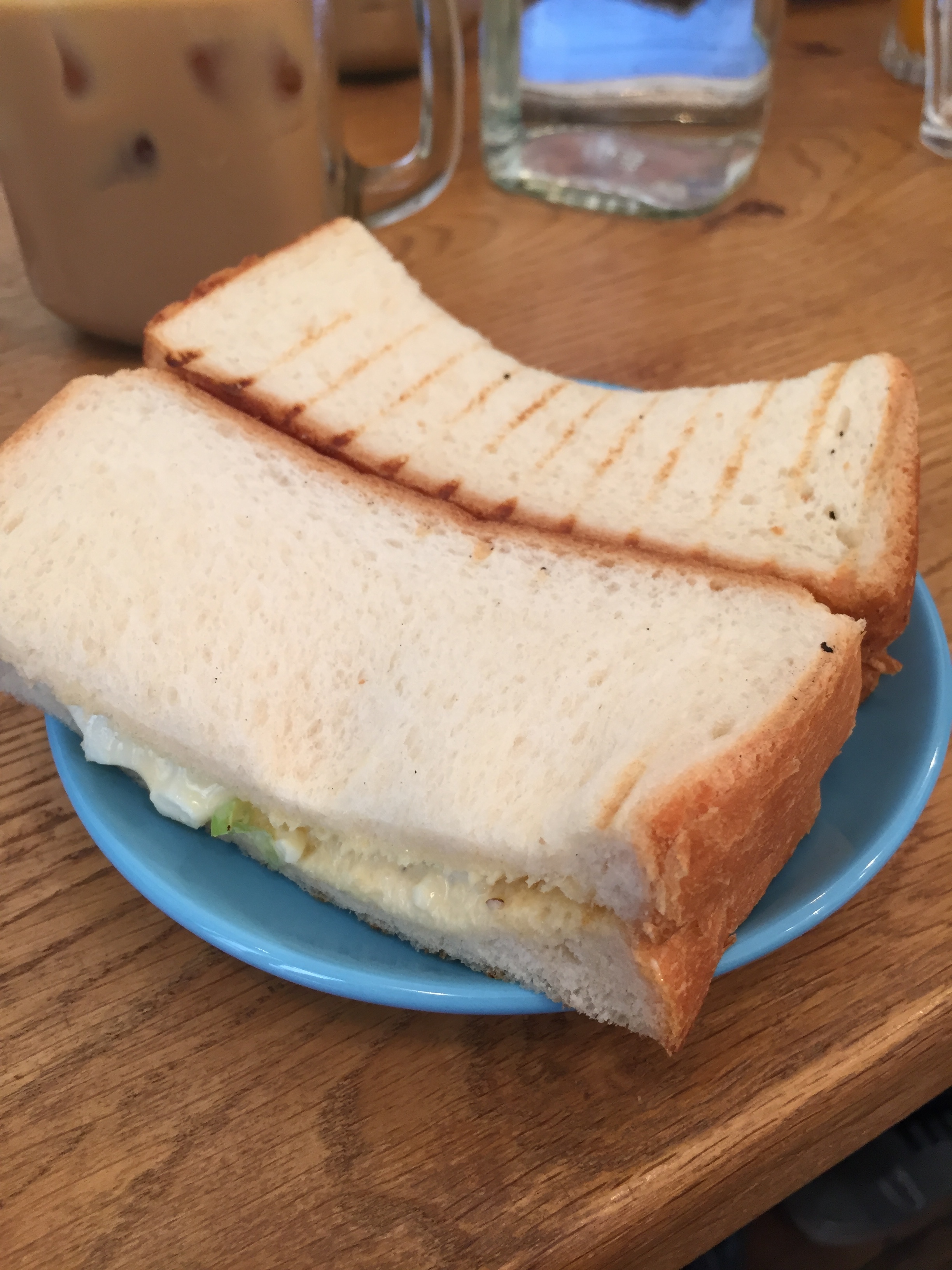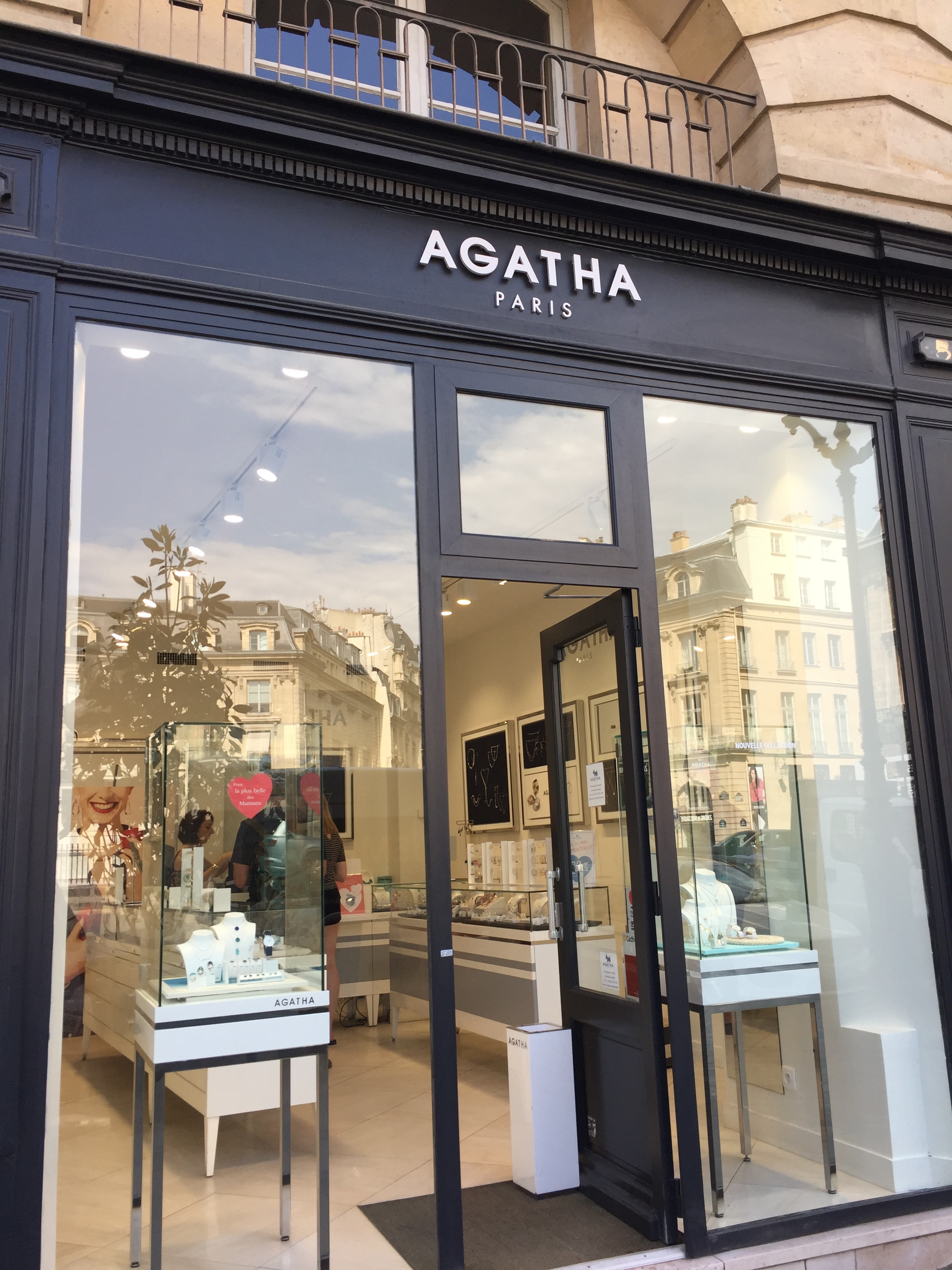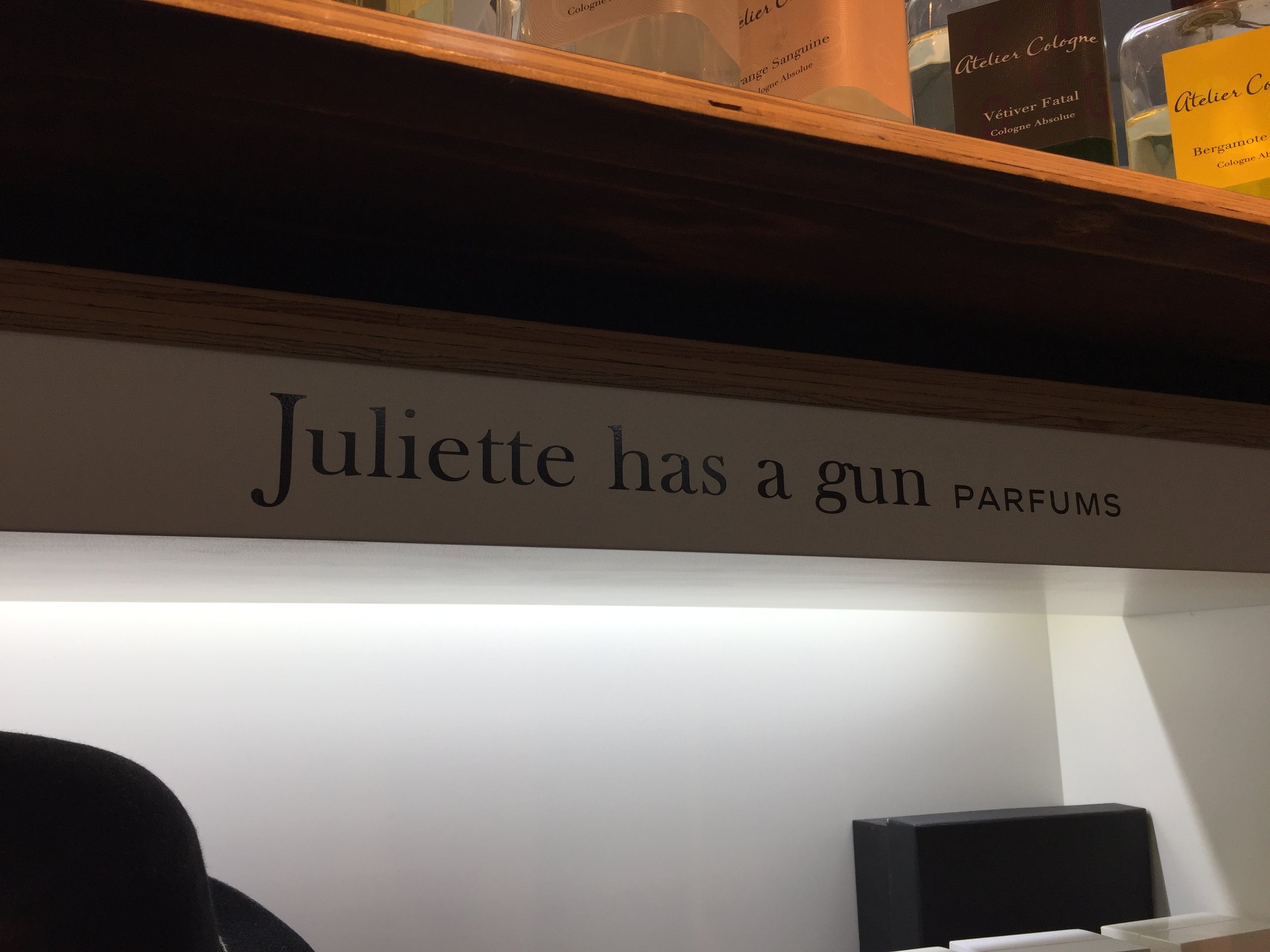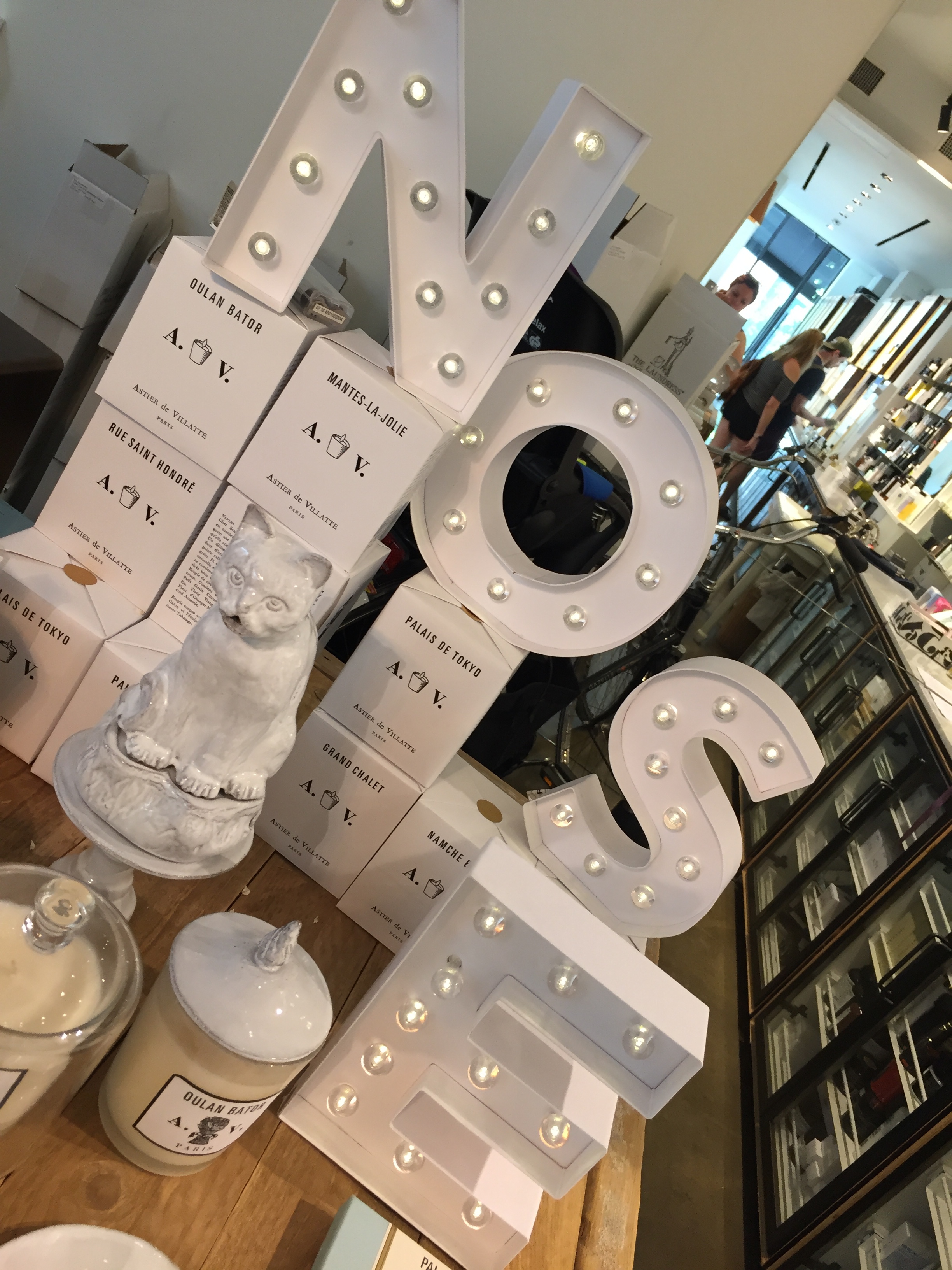 Sunday
It was a super relaxing day for most of the students, but some of them went to the Electronic Brunch Festival. They all said it was a good time. At around 4pm or so me and a student went to Viplano's for dinner. It was so good, a nice relaxing friend dinner.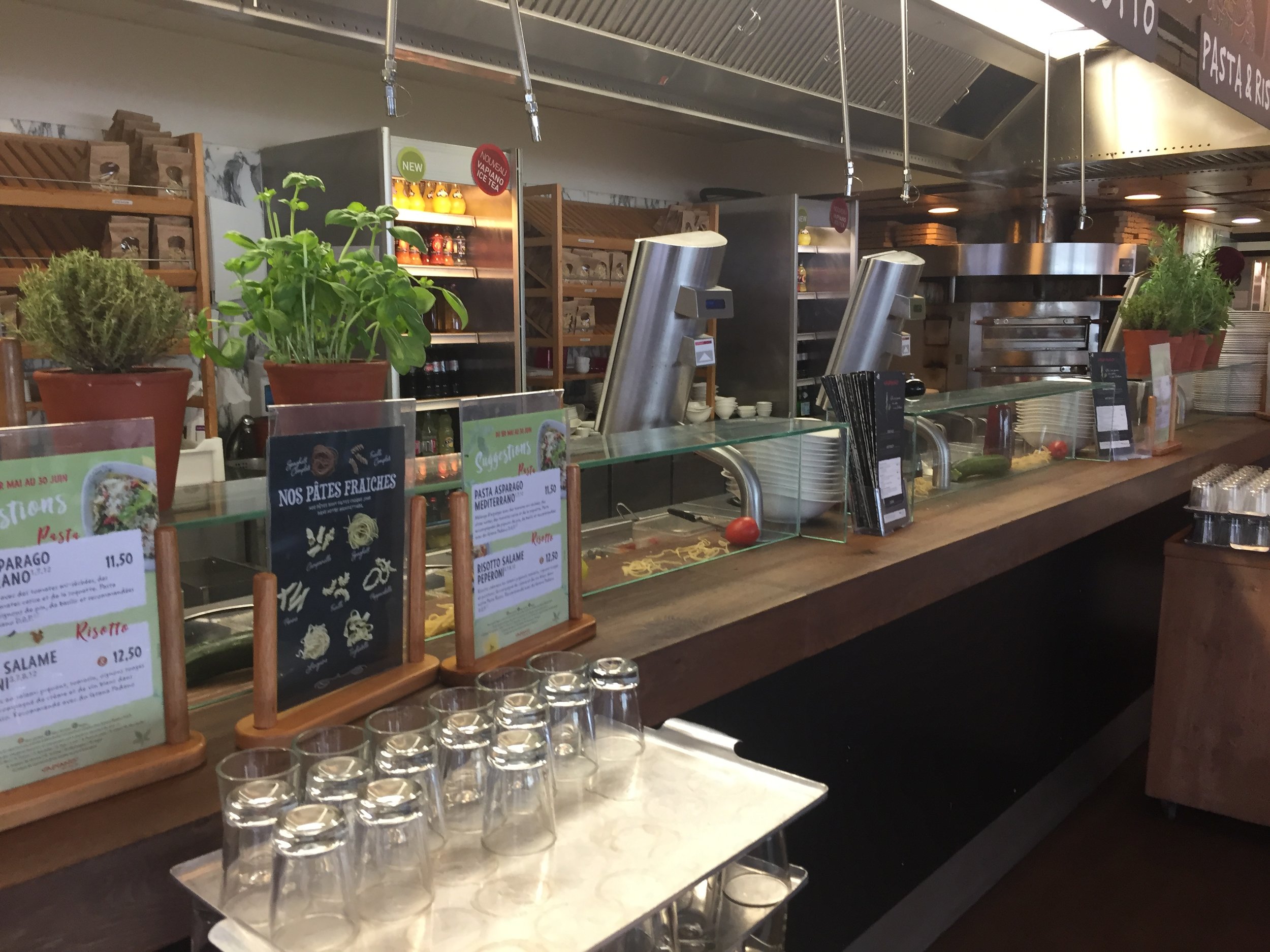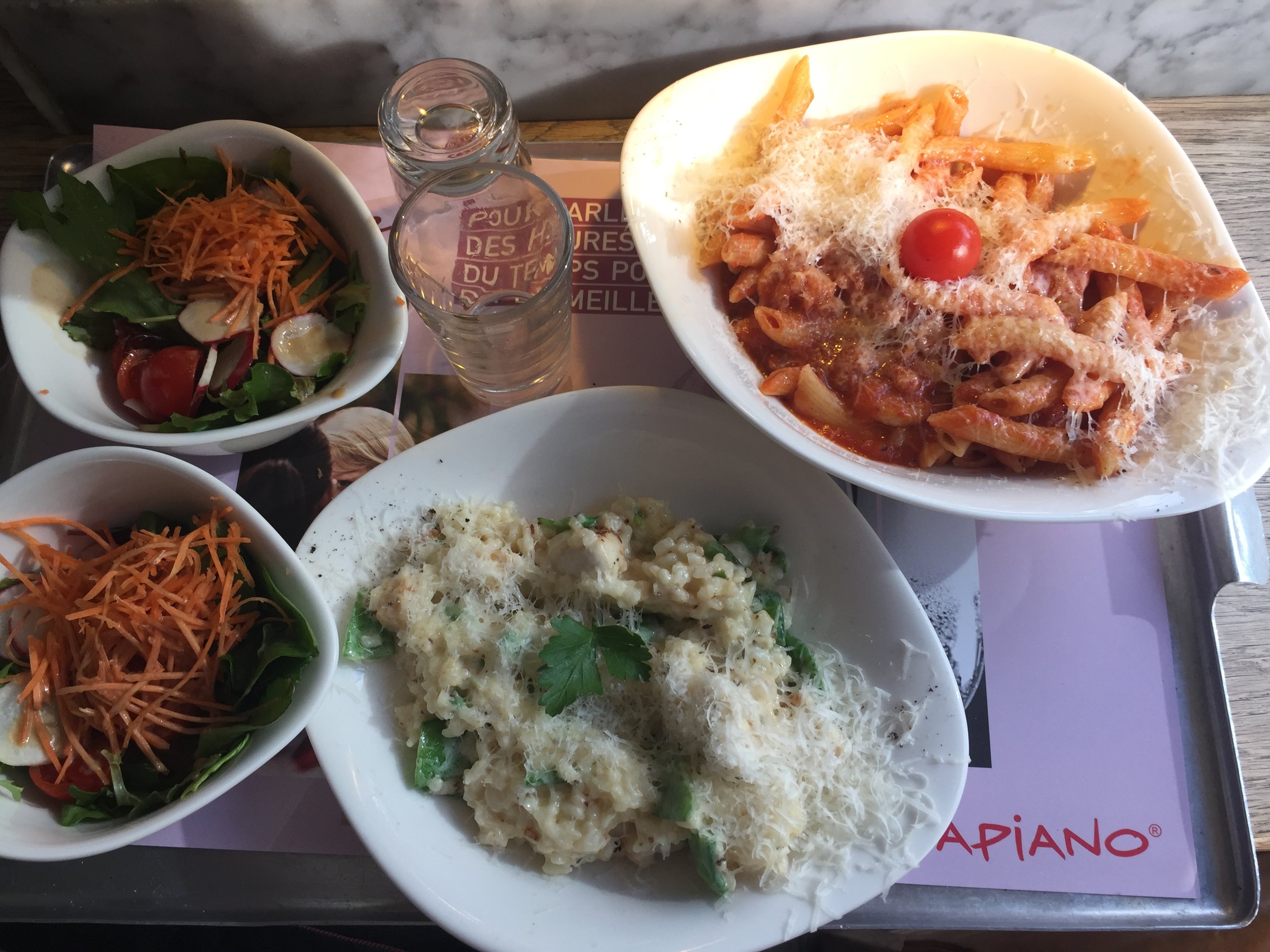 When we were done, we headed back to the hotel to pack up for the long travel day tomorrow. We are heading to Angers tomorrow.
Monday
Travel Day. We were to meet at 10am to get everything ready for the bus, but unfortunately the bus was late so we had to wait. When we finally got on the bus almost everyone slept until the first pit stop where we were able to stop and get drinks and food. Once leaving there we drove straight through. The drive was roughly four hours, but it felt so much longer.
When we arrived in Angers, we met with Claire and Louis and they gave us a tour of some of the locations around where we are staying. There is so much so close to us. We will venture to school tomorrow, apparently it isn't that far.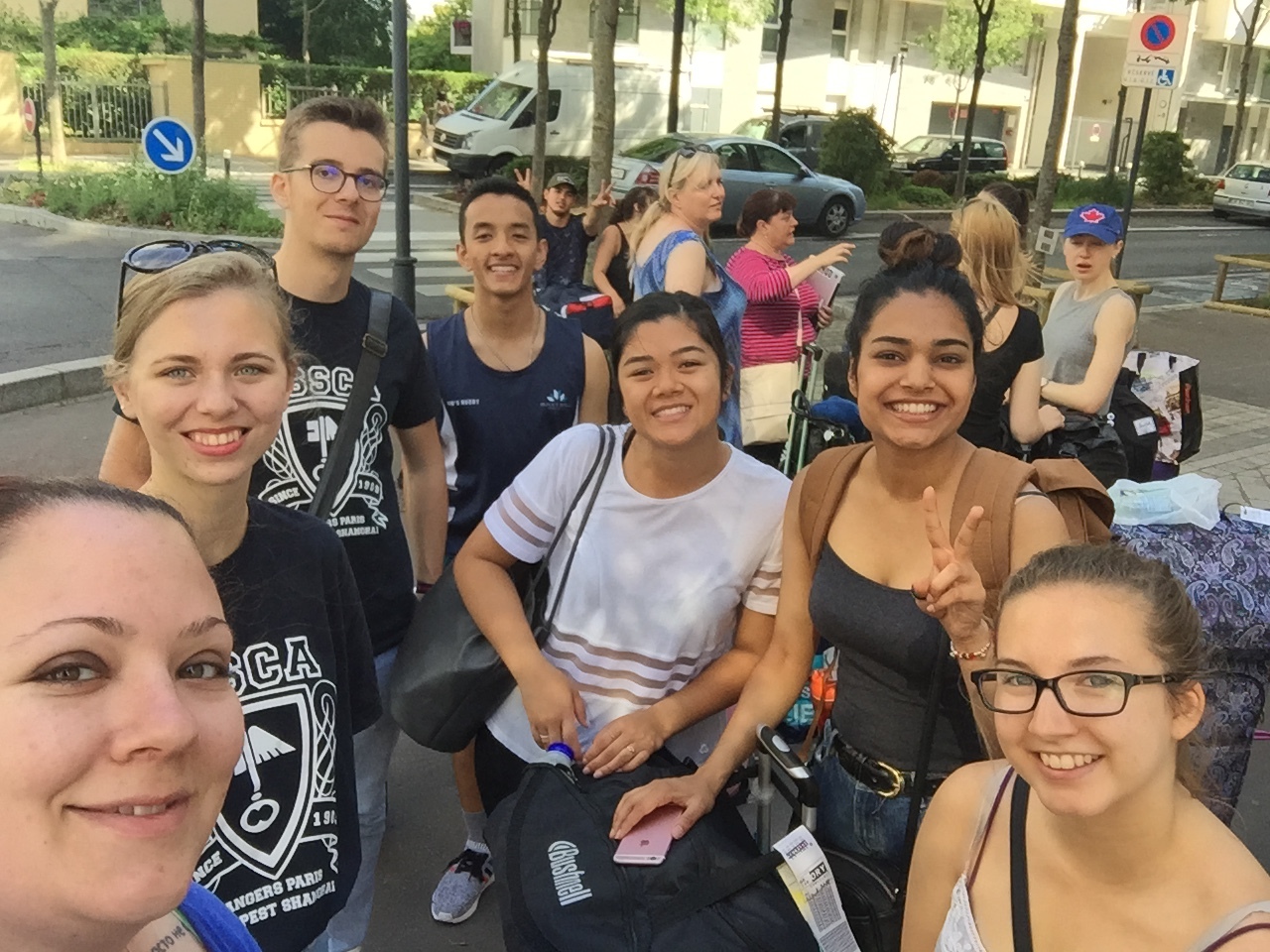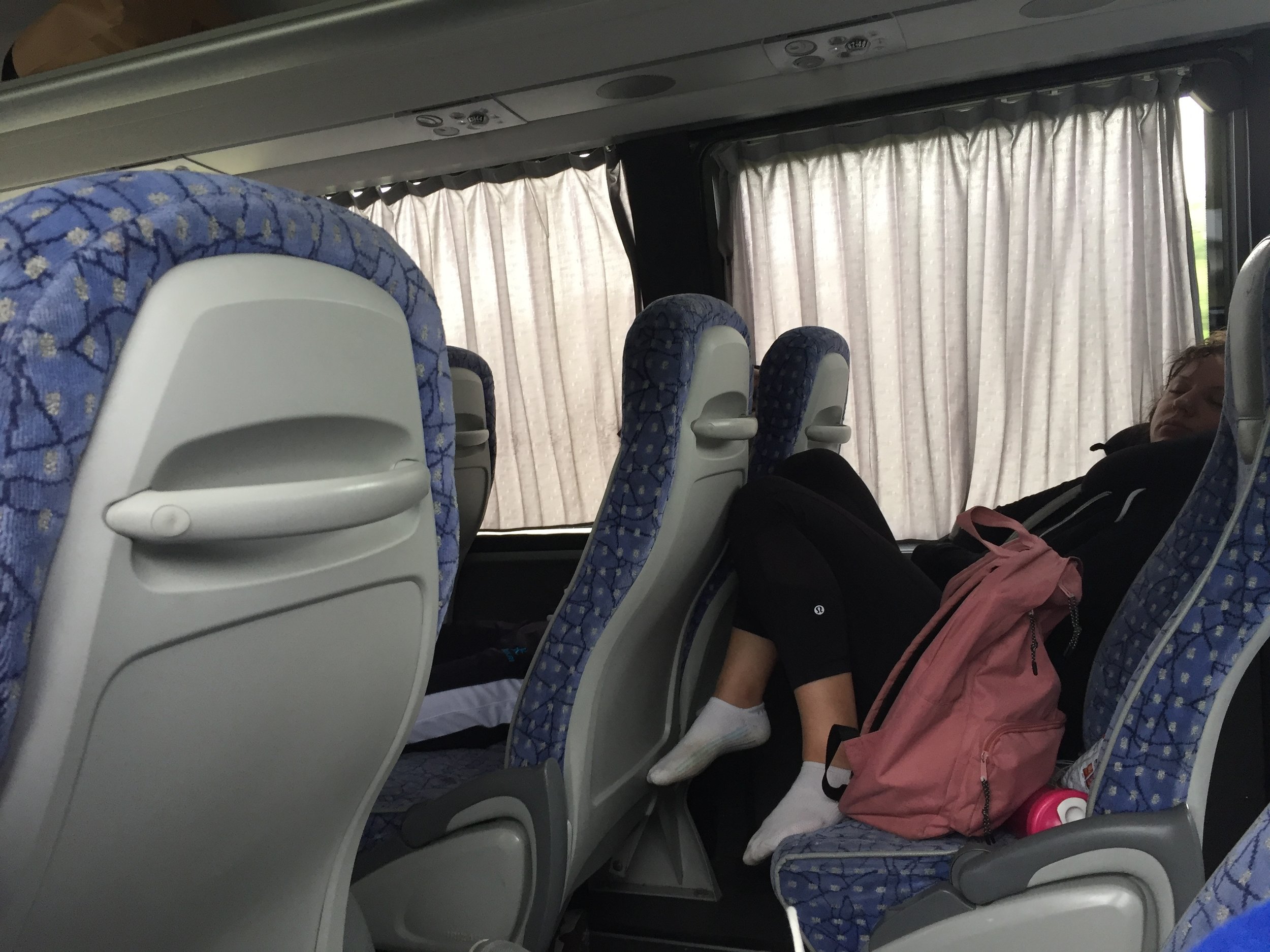 Tuesday
First day of classes at ESSCA Angers. We had a nice welcoming breakfast that included fresh orange juice and croissants. We had class about European studies and the affects between Canada and France. We learned that most people believe Europe to be very historic, geographically small, and to have a very diverse culture.
Wednesday
At school again to learn about European Studies. This time we have a different professor and he is talking about European Economics. There was first a true and false test to see how much each of the groups know, as the professors we only got 11/20 while the best team got 14/20 which I think was very good.
Our first excursion while we are here is to visit Cointreau, it was originally founded here in Angers and it has never expanded or anything. They also said they would never plan on expanding because the whole Cointreau family is here. We seen the history, where the Cointreau is made, and all the advertising. It was so interesting learning about how they create such a wonderful beverage.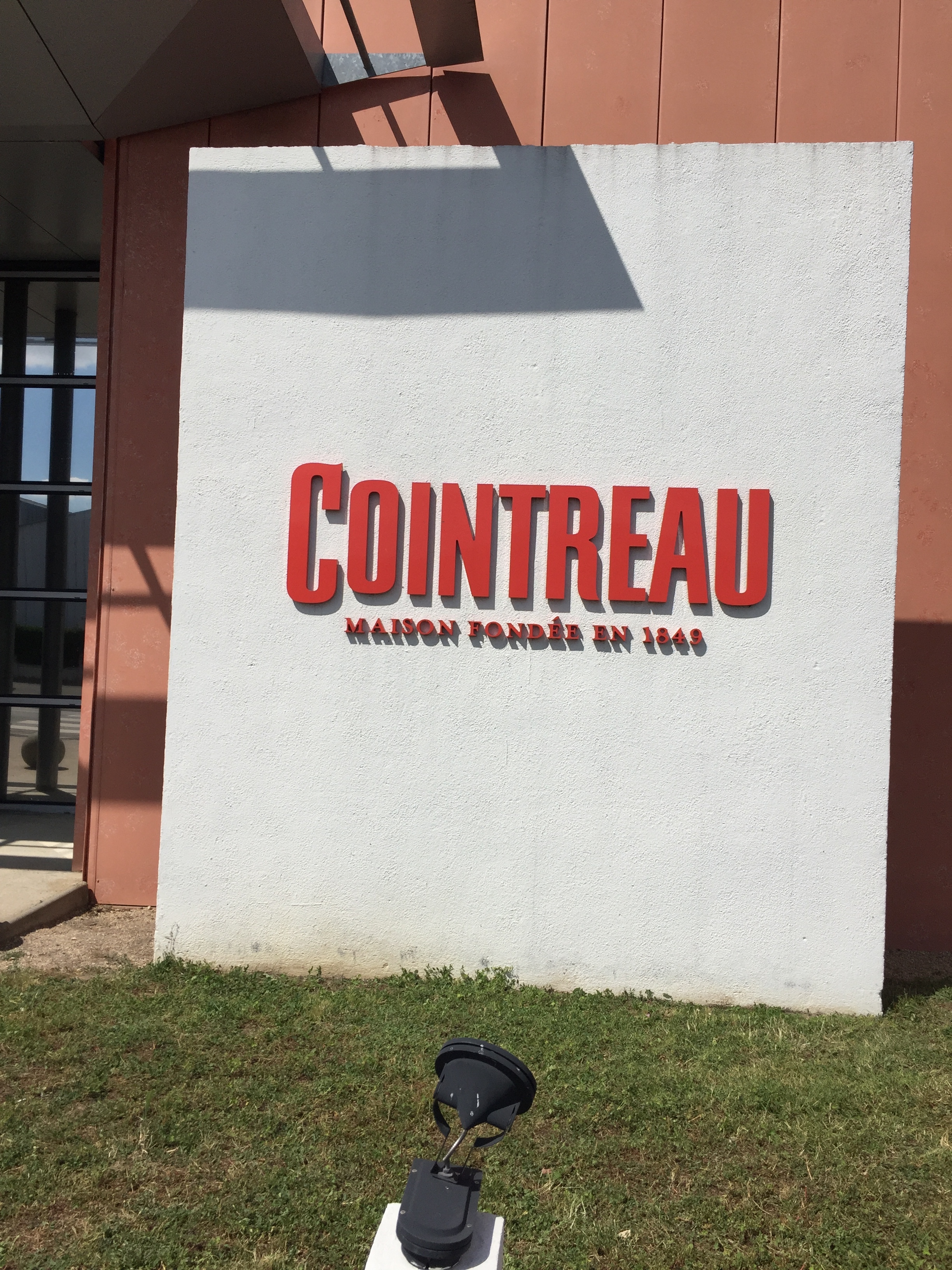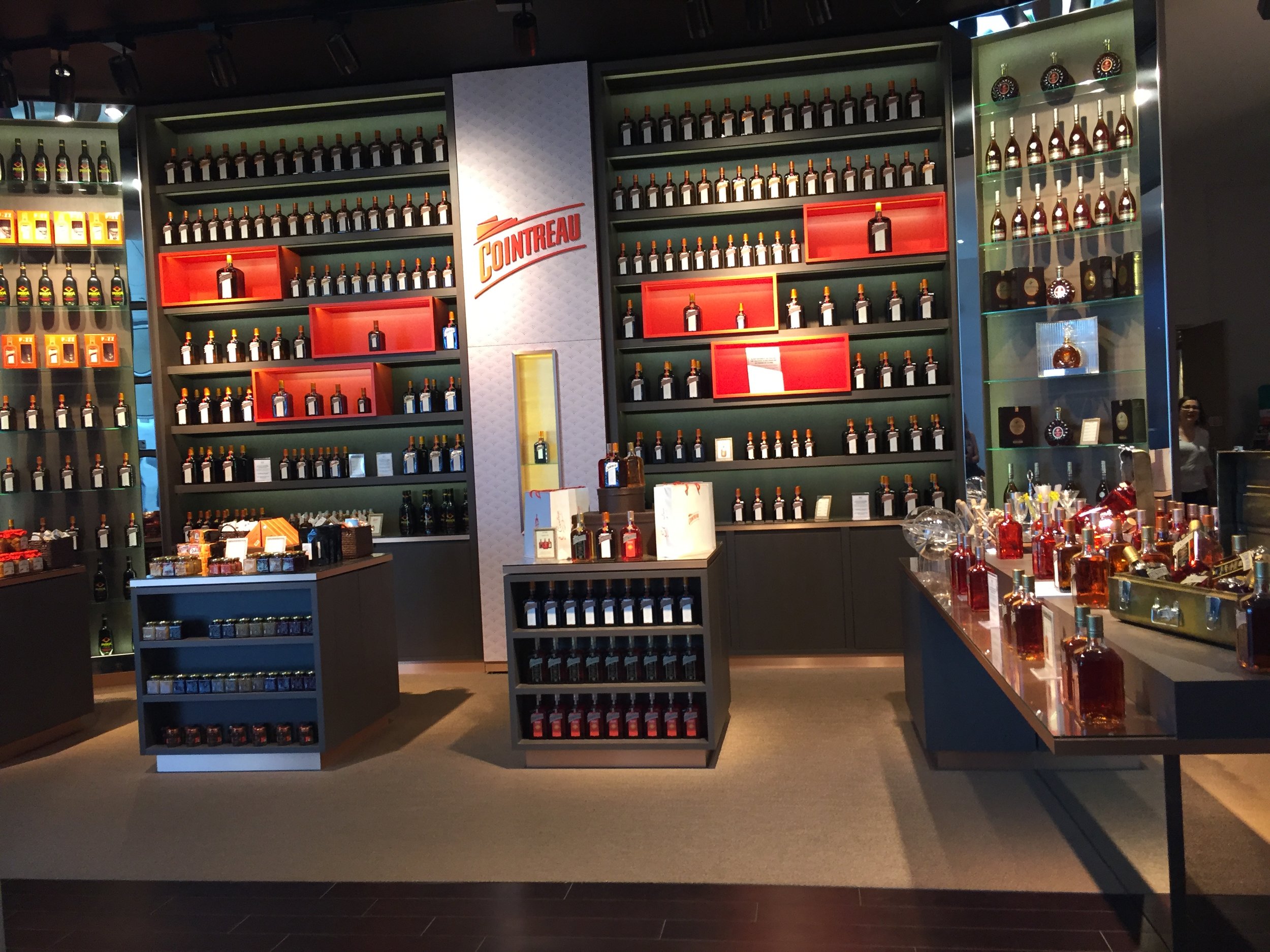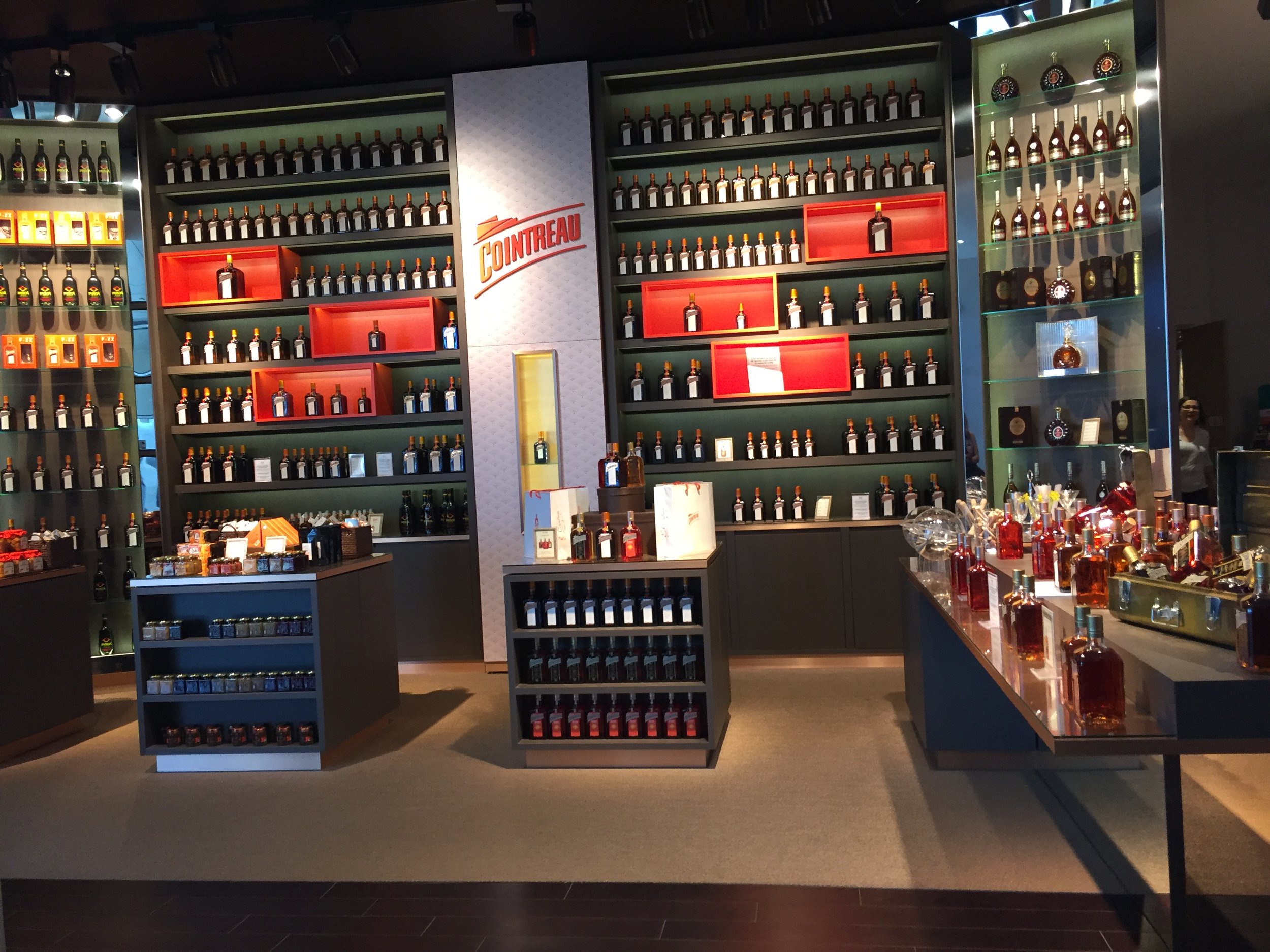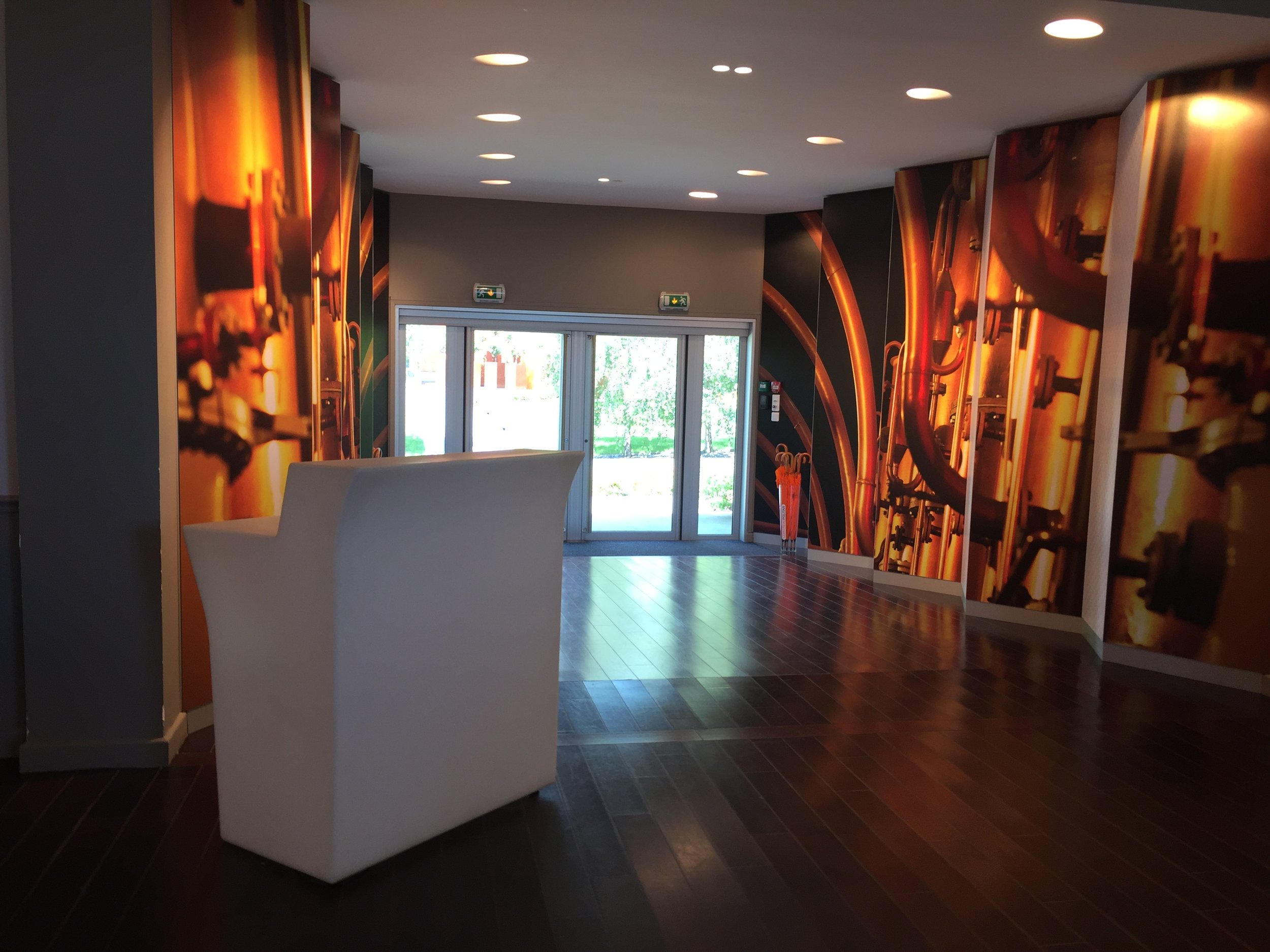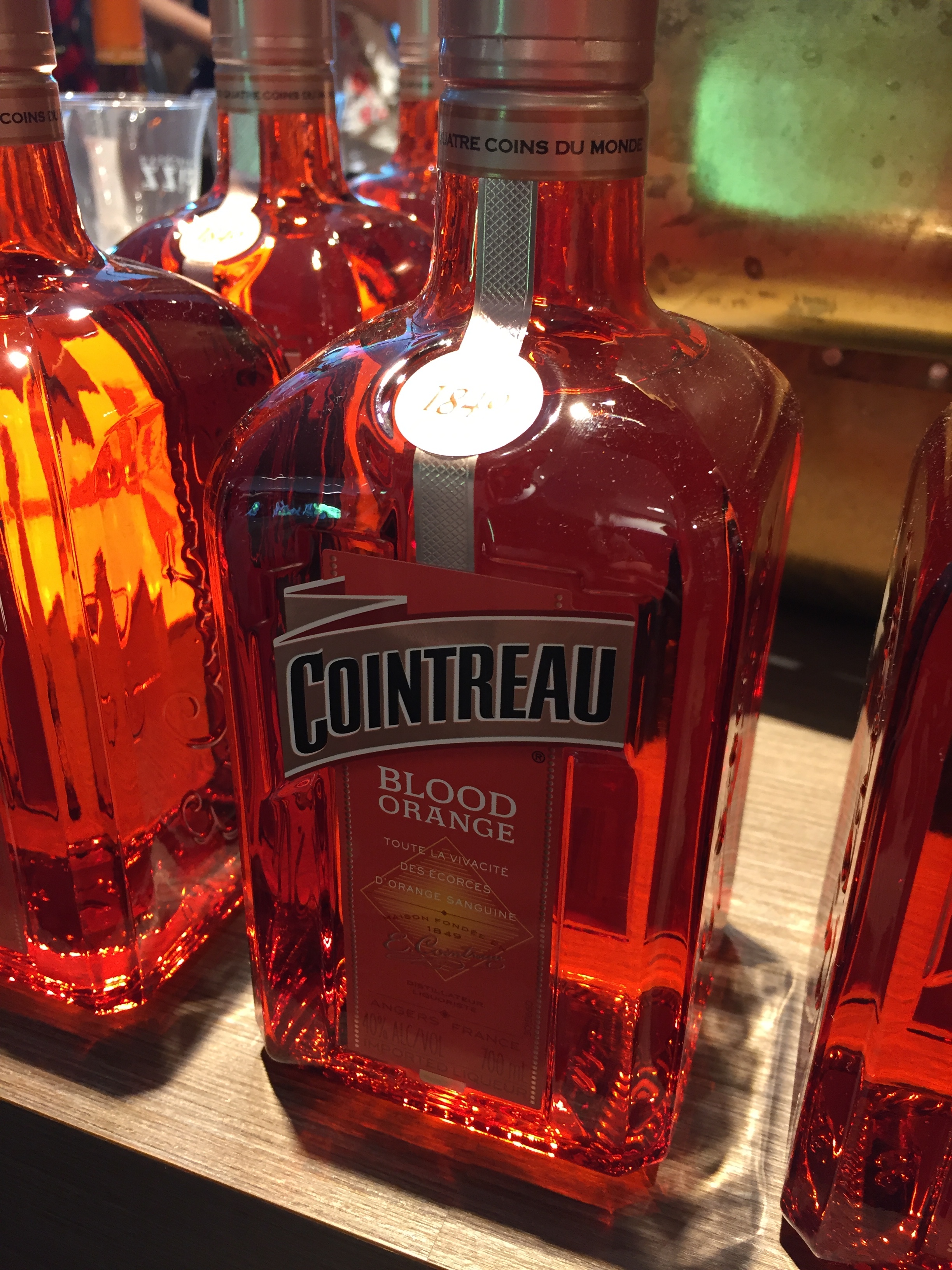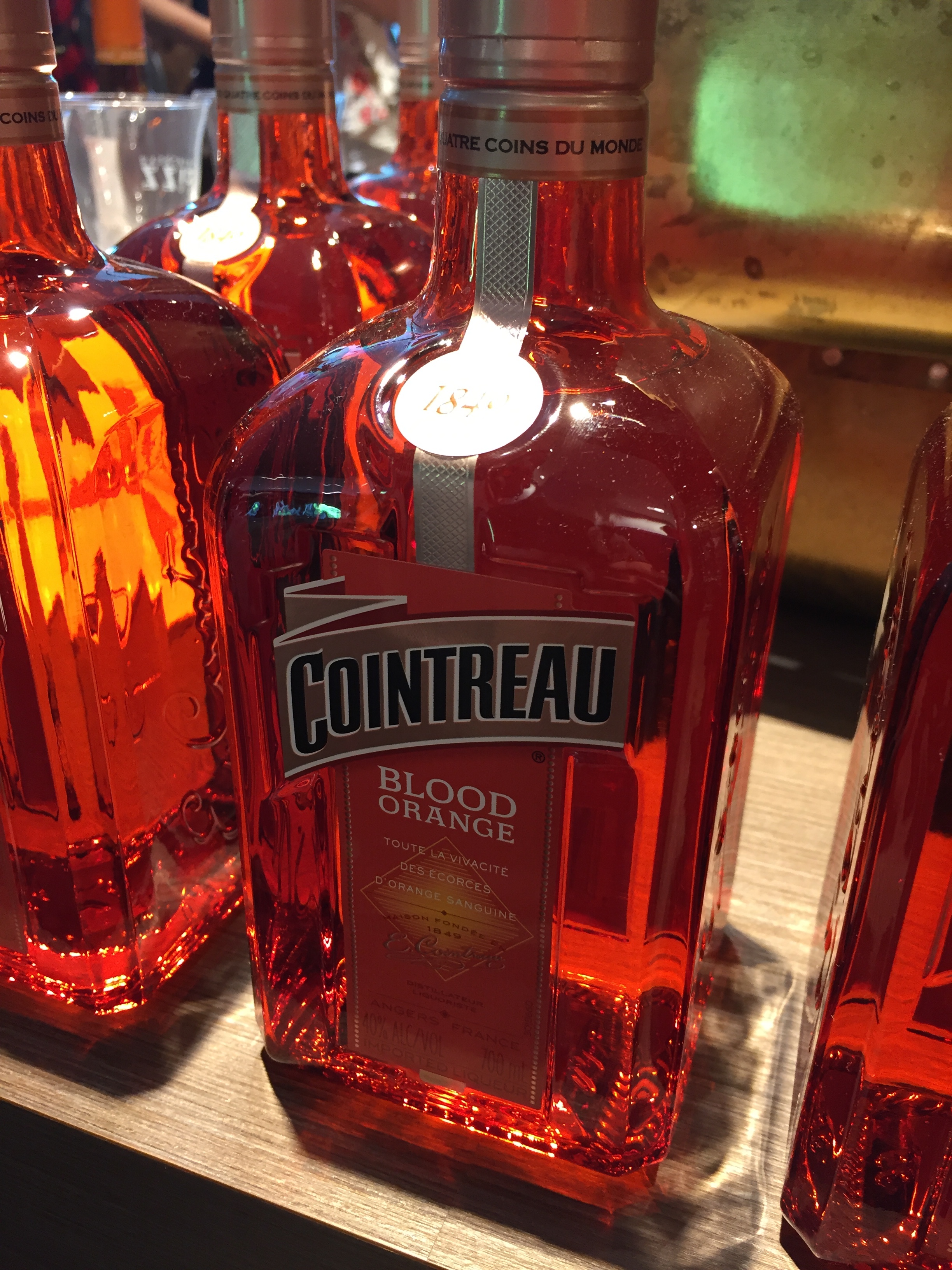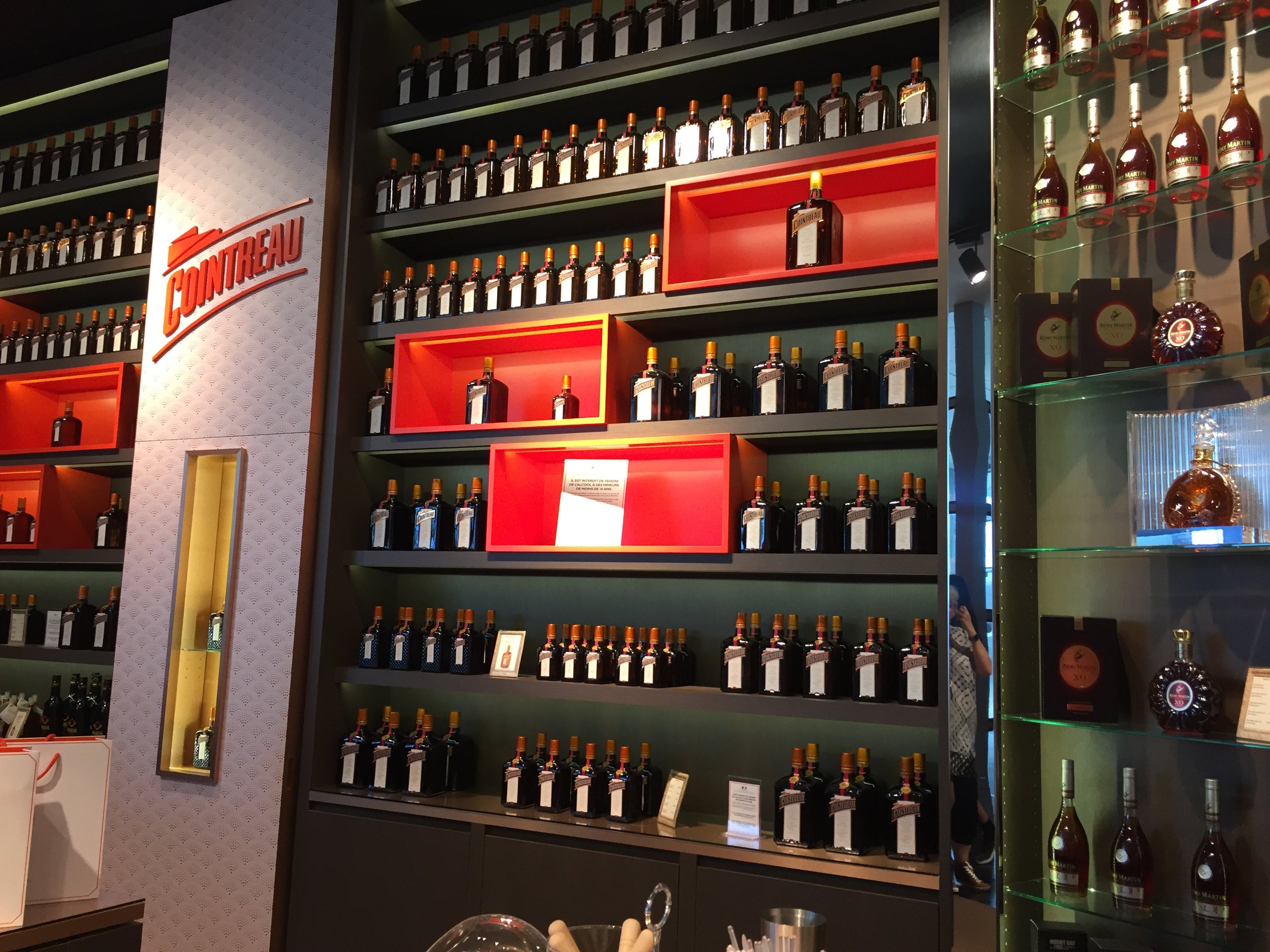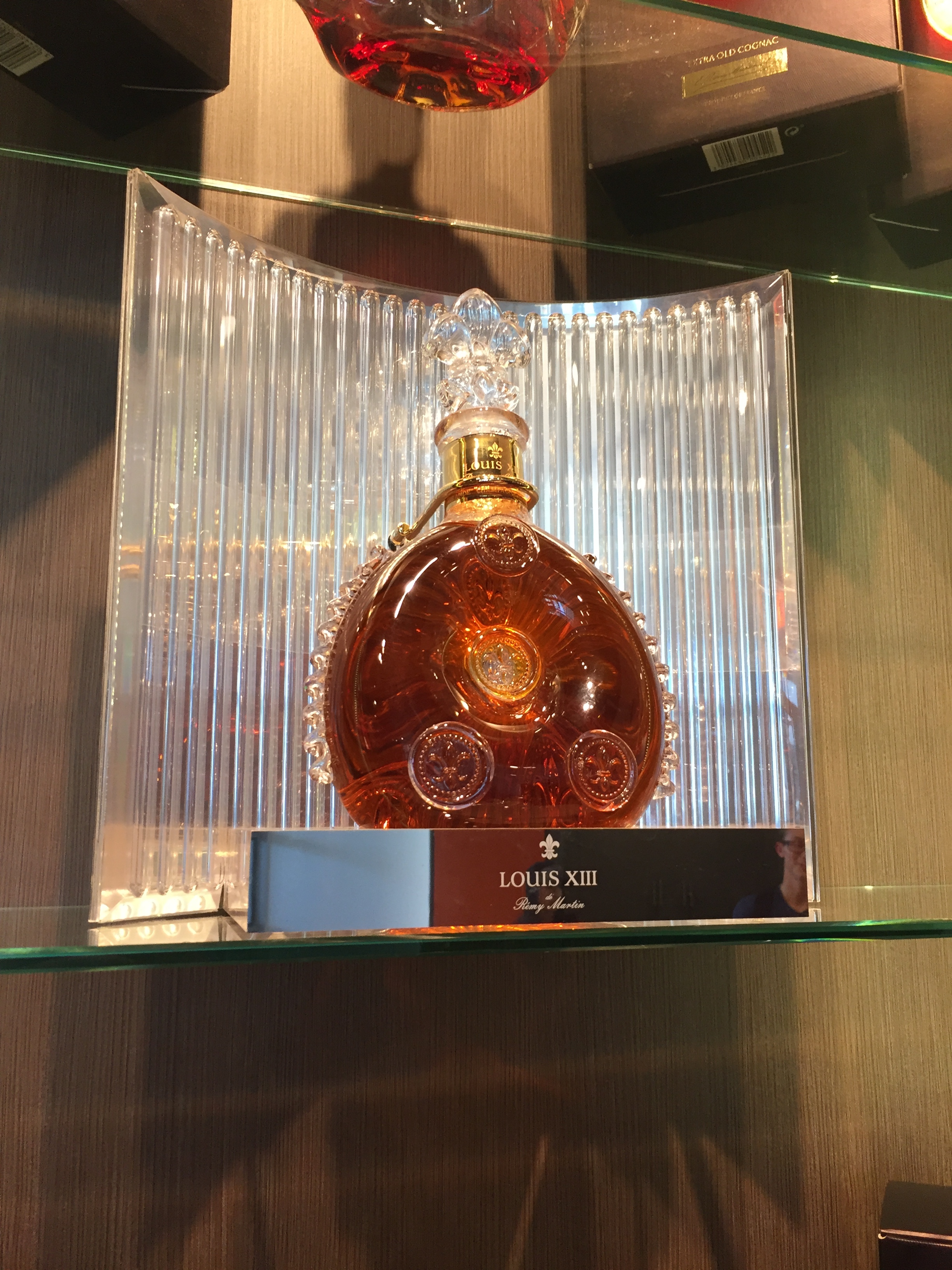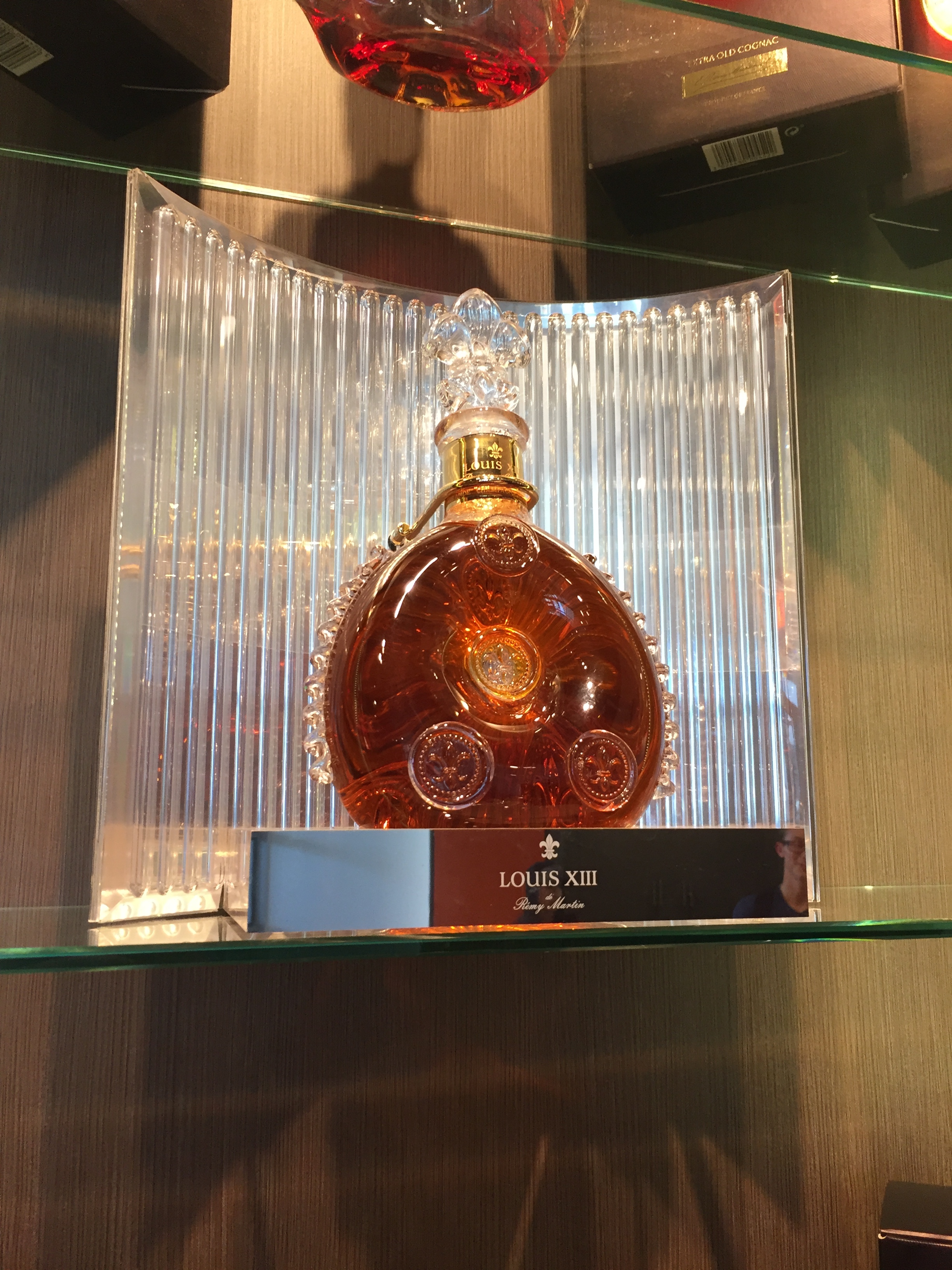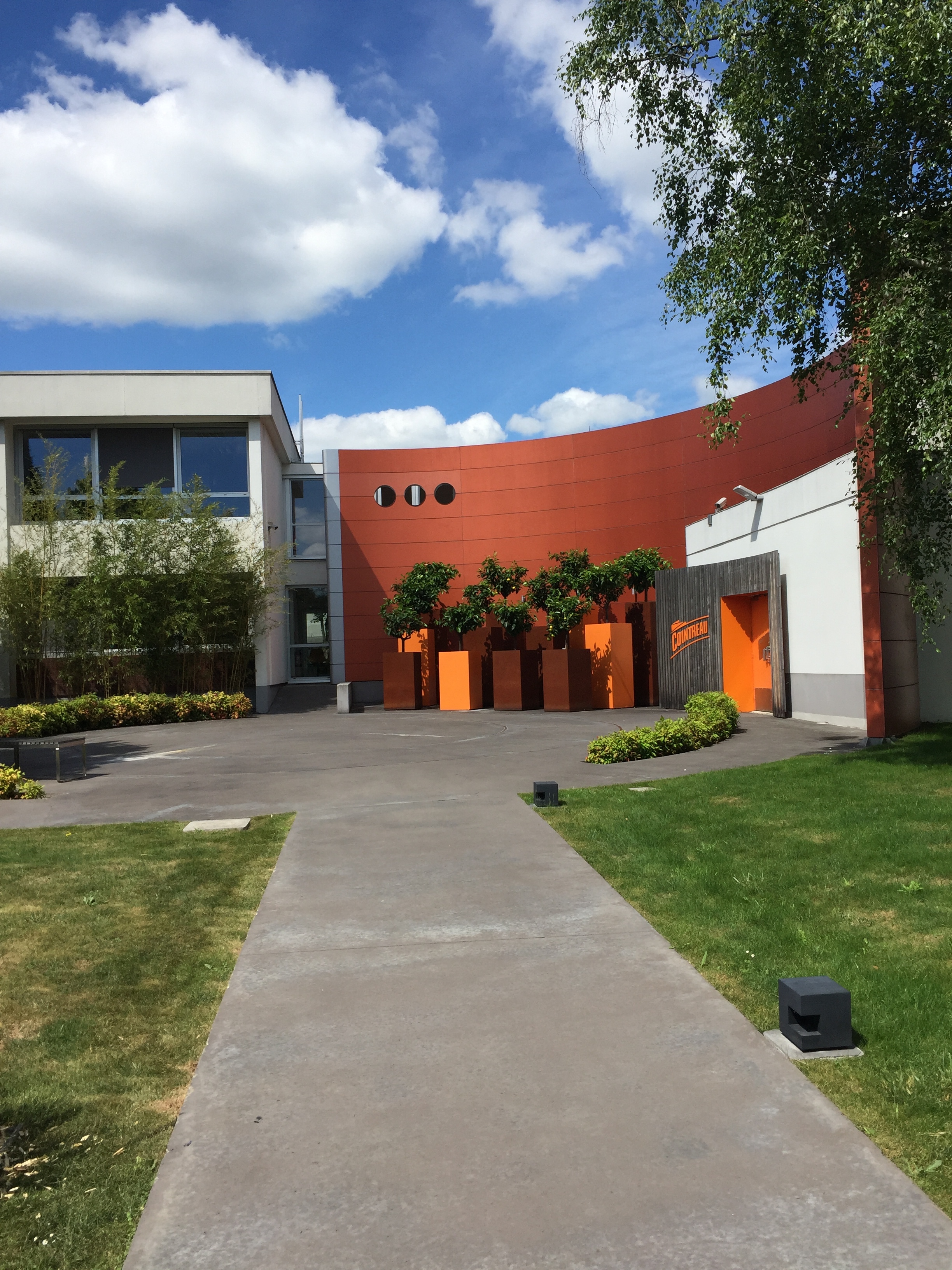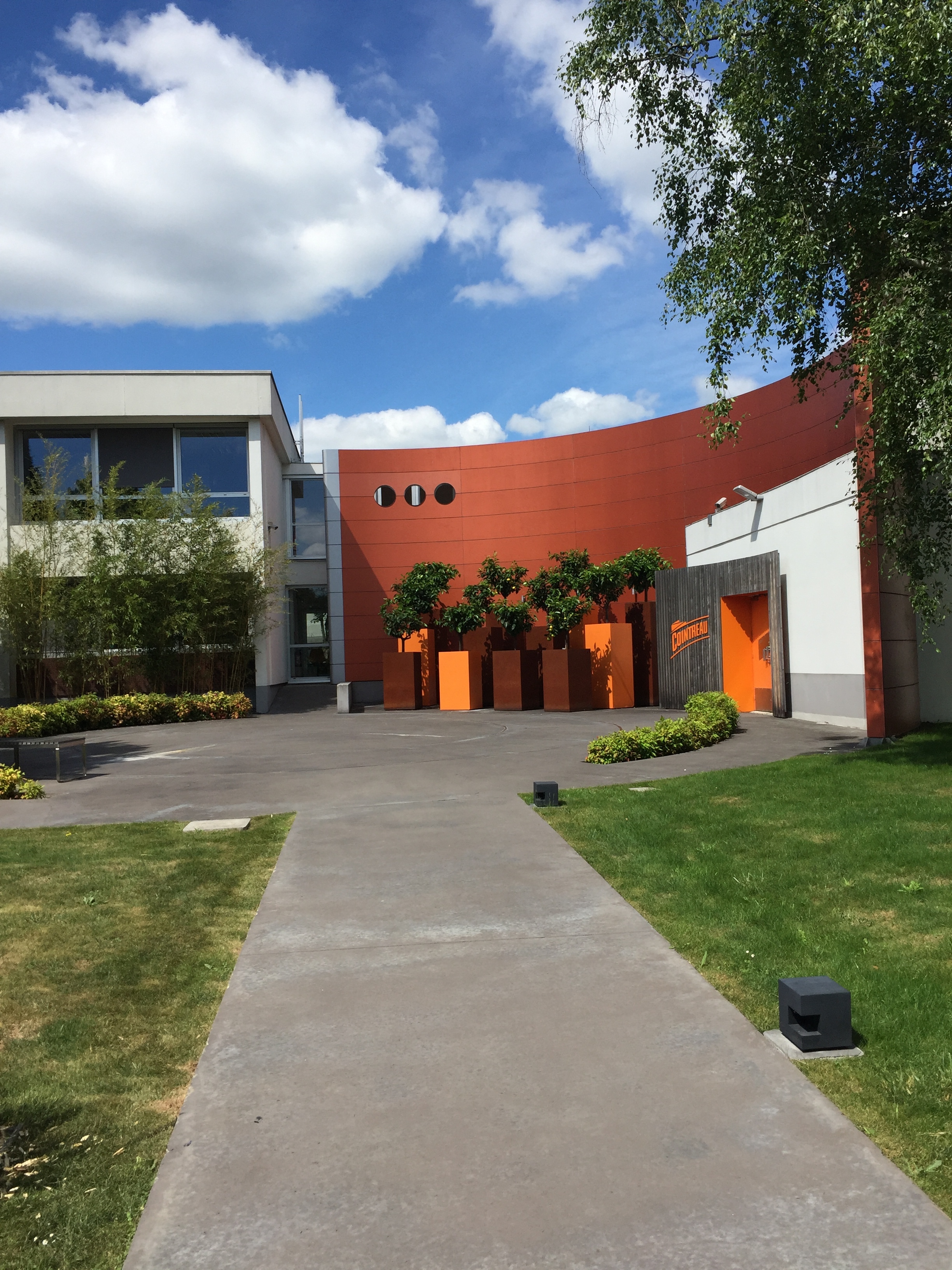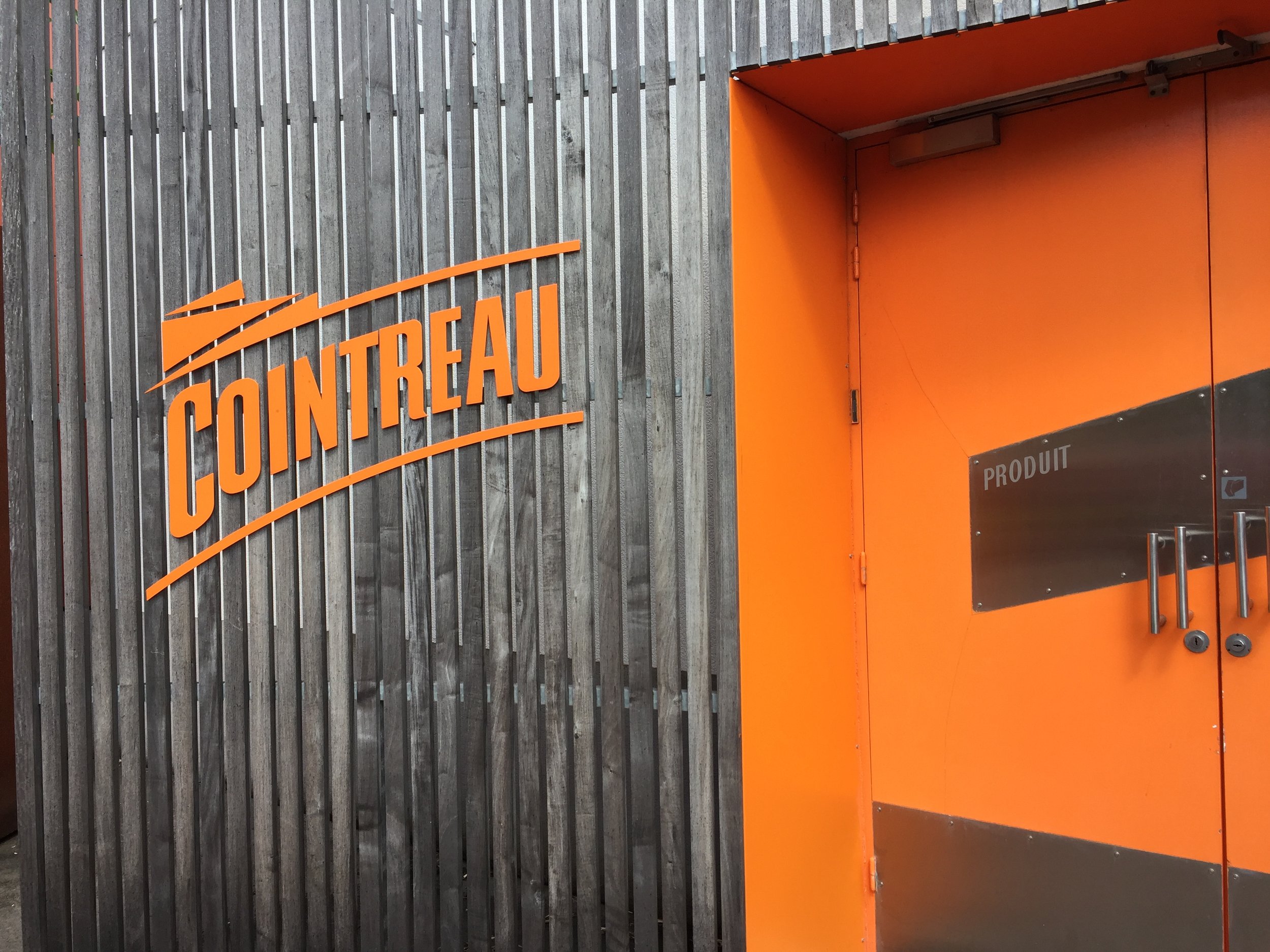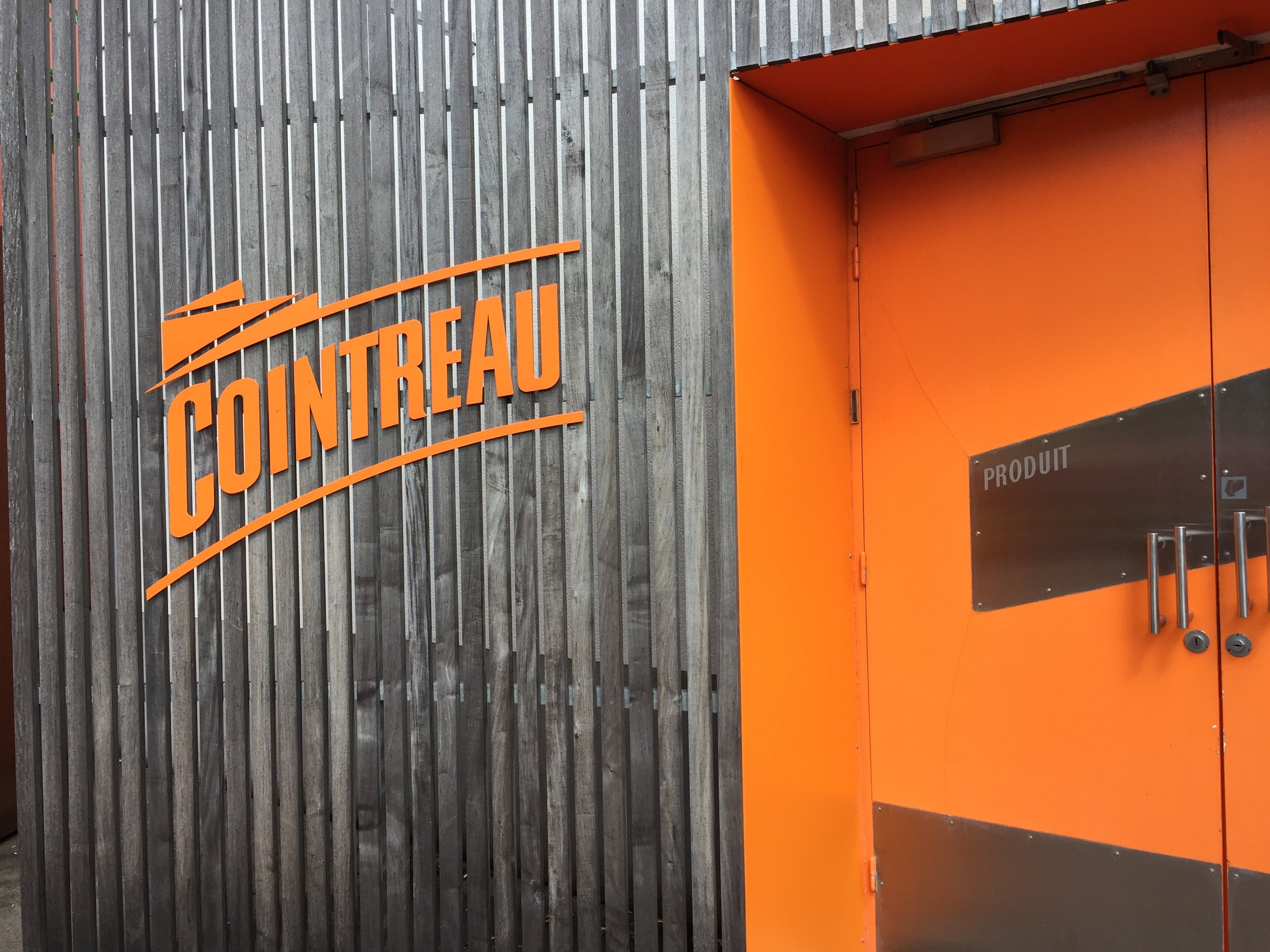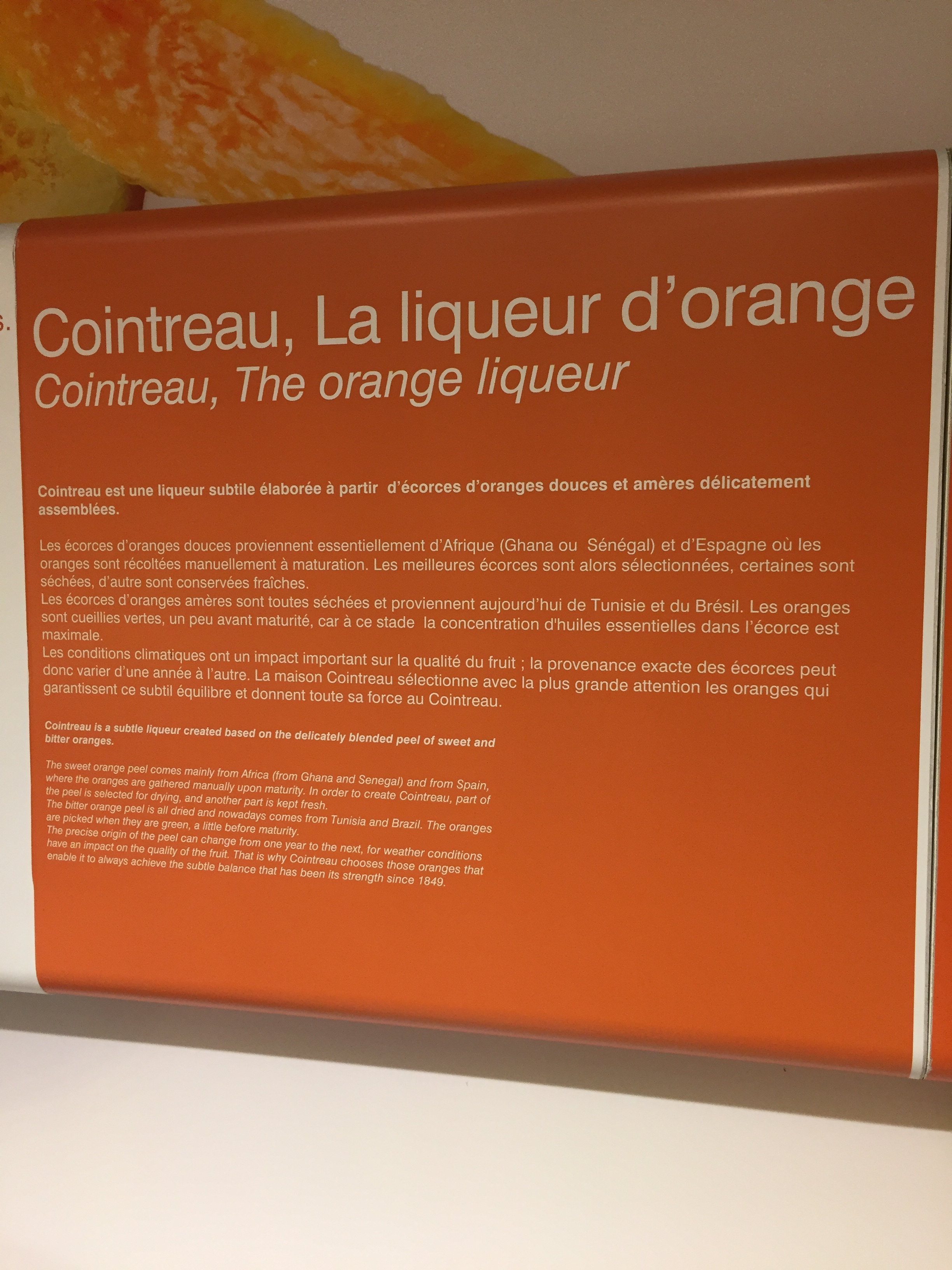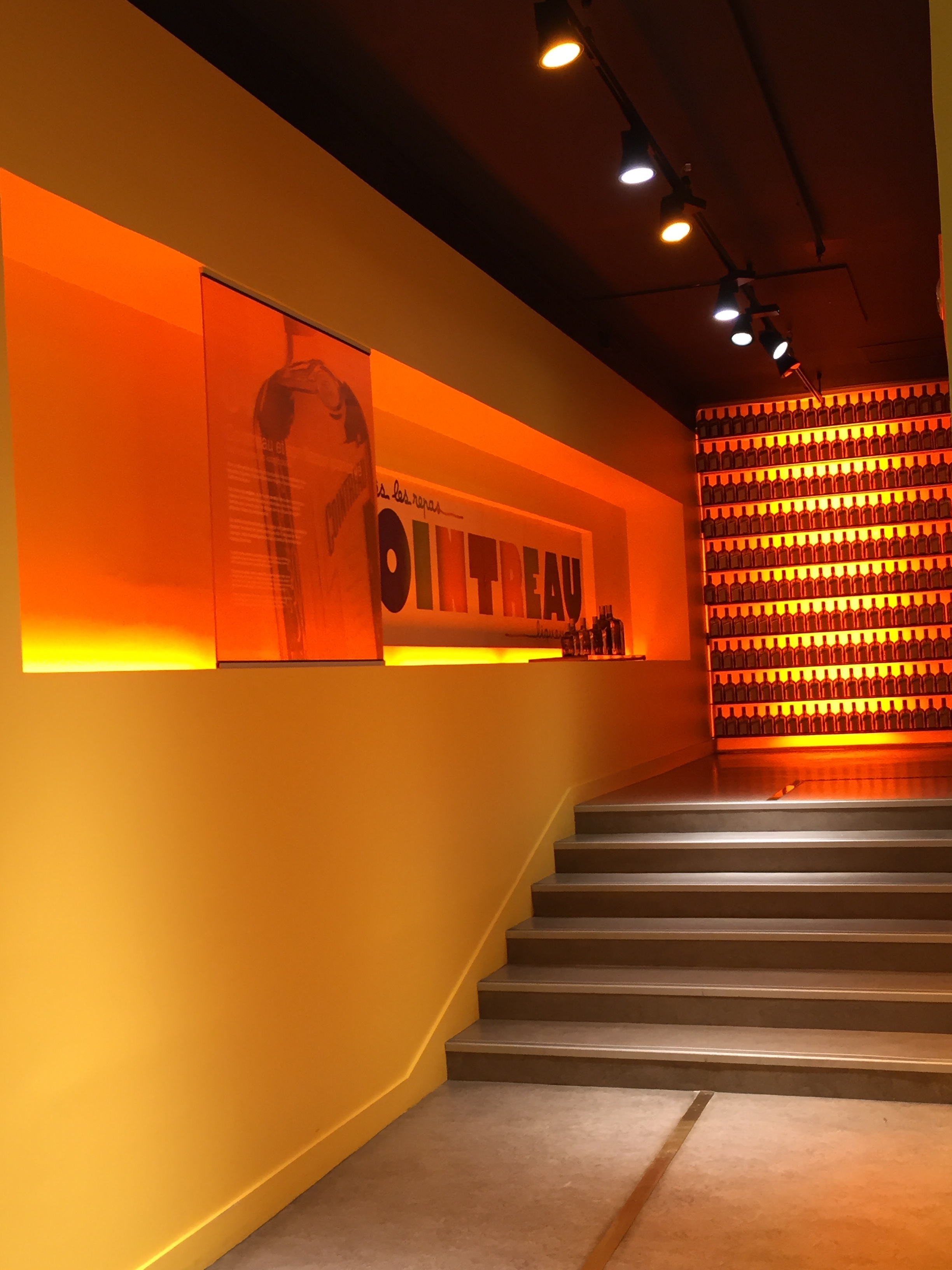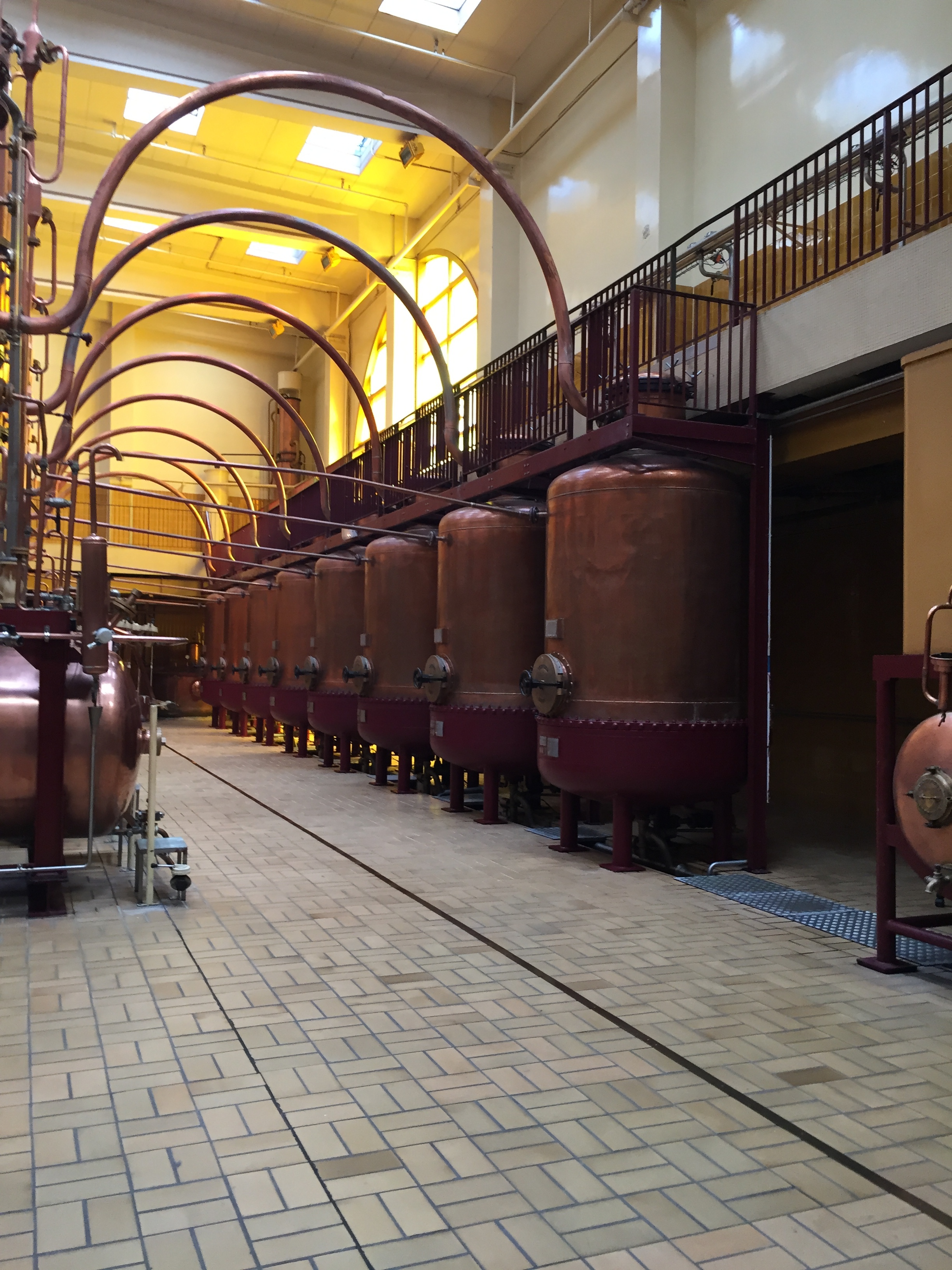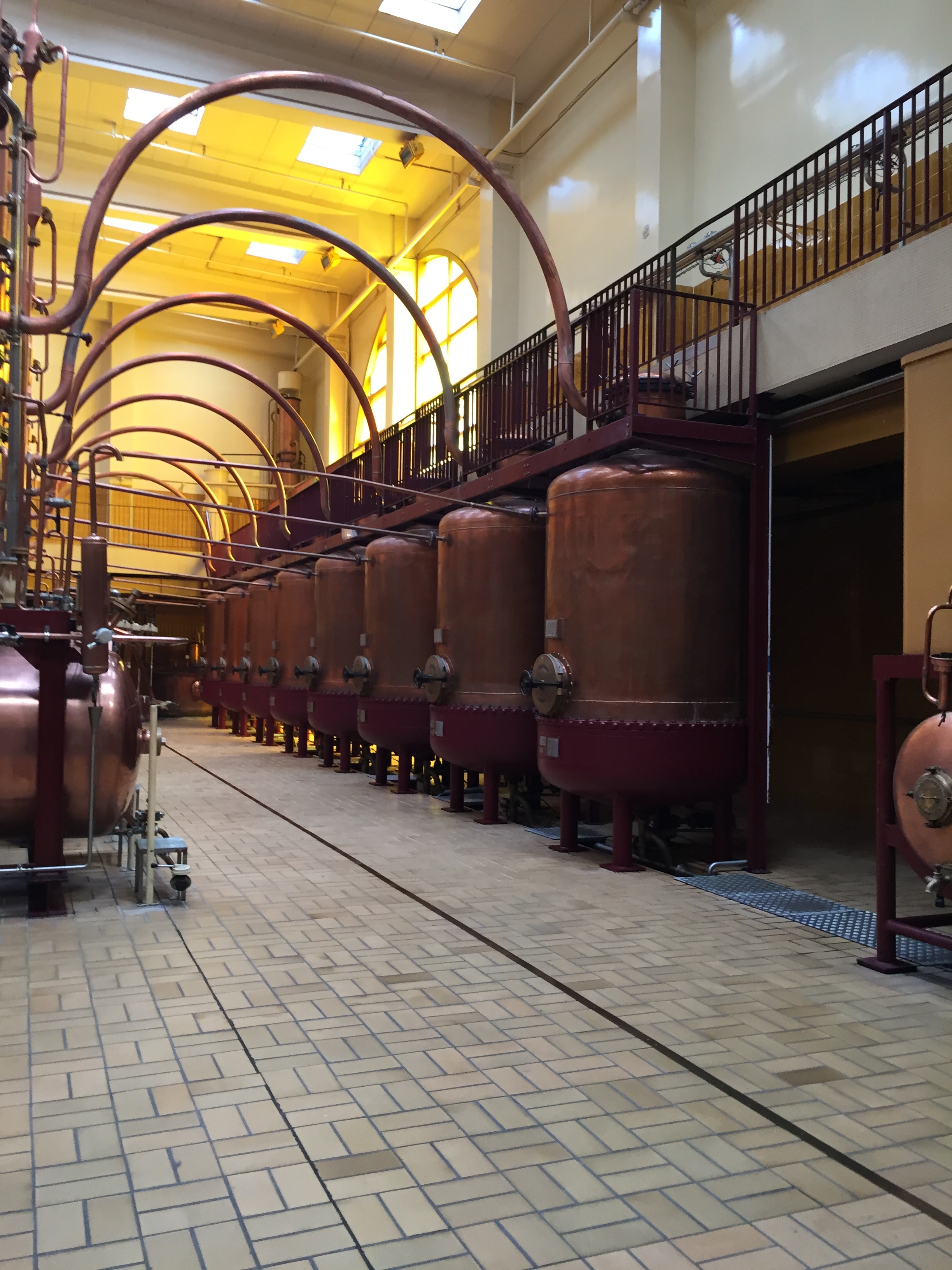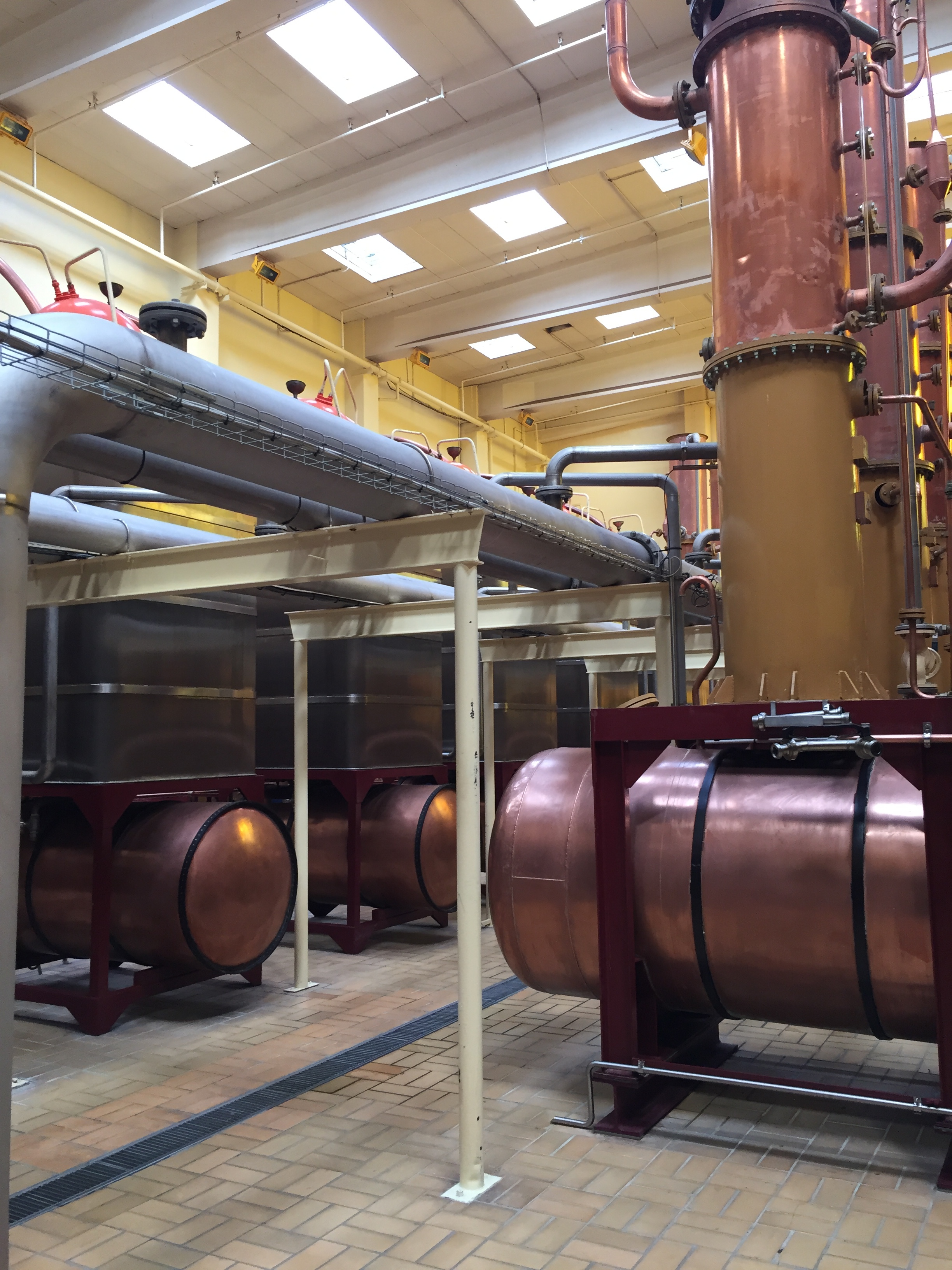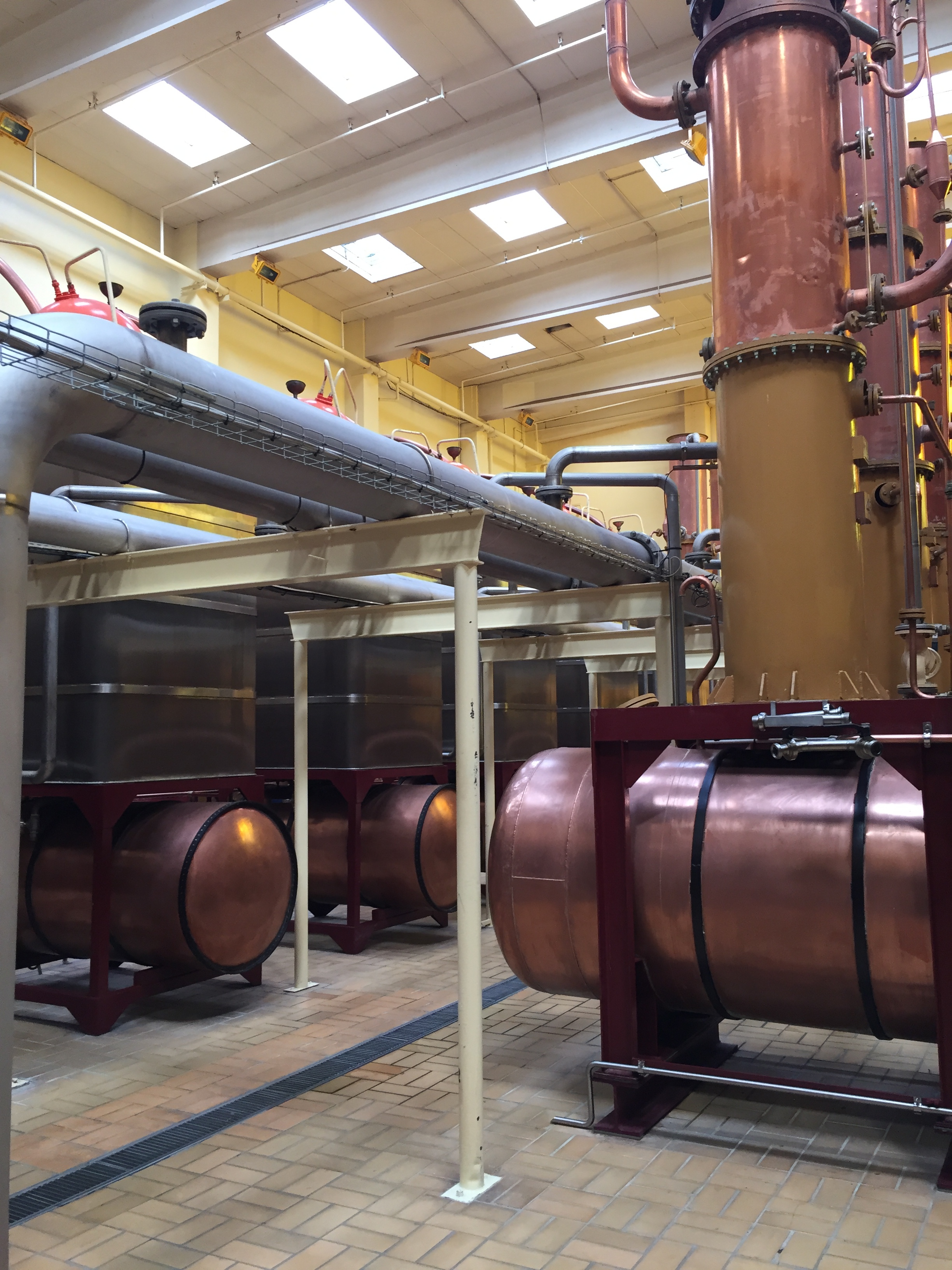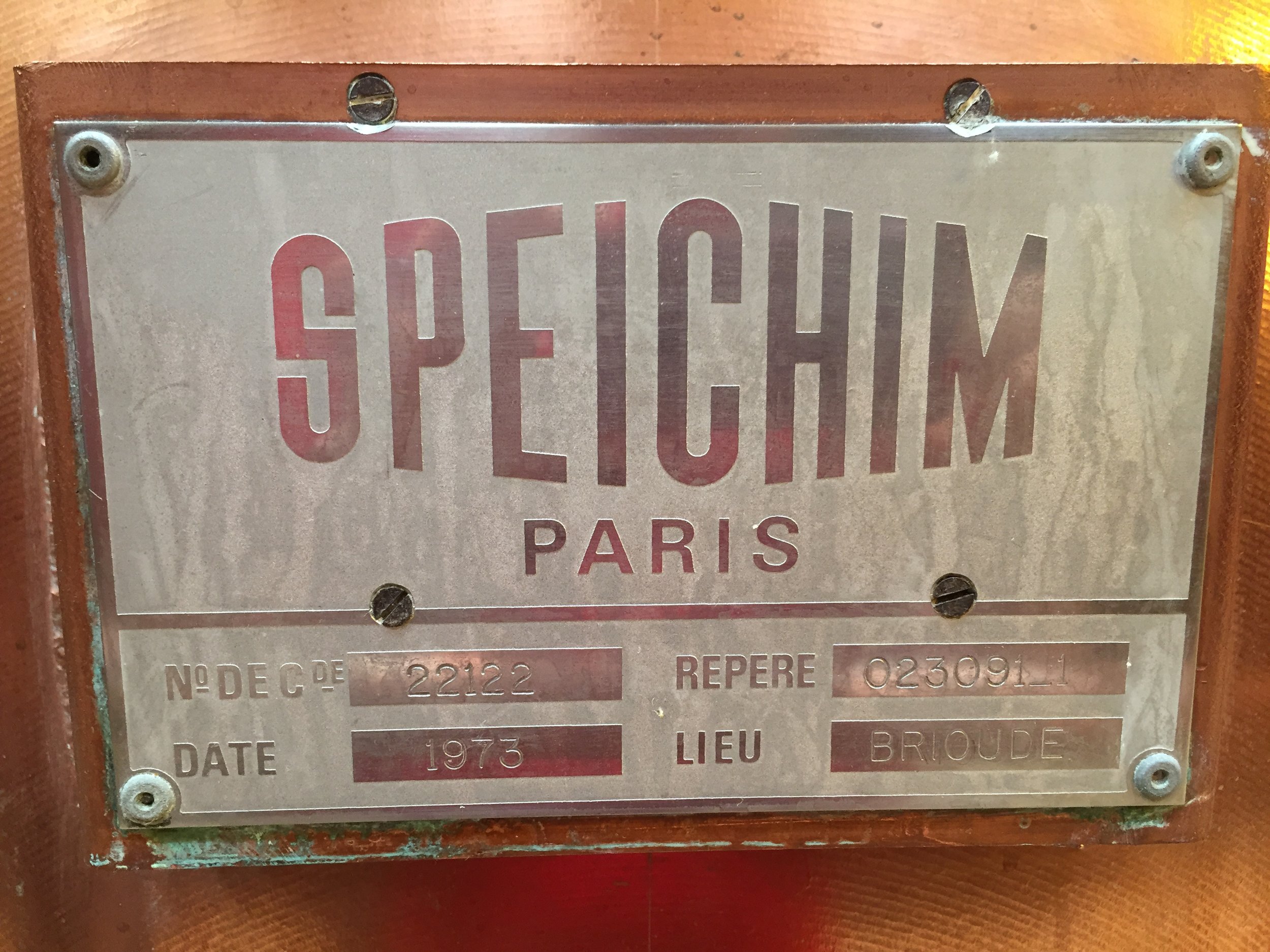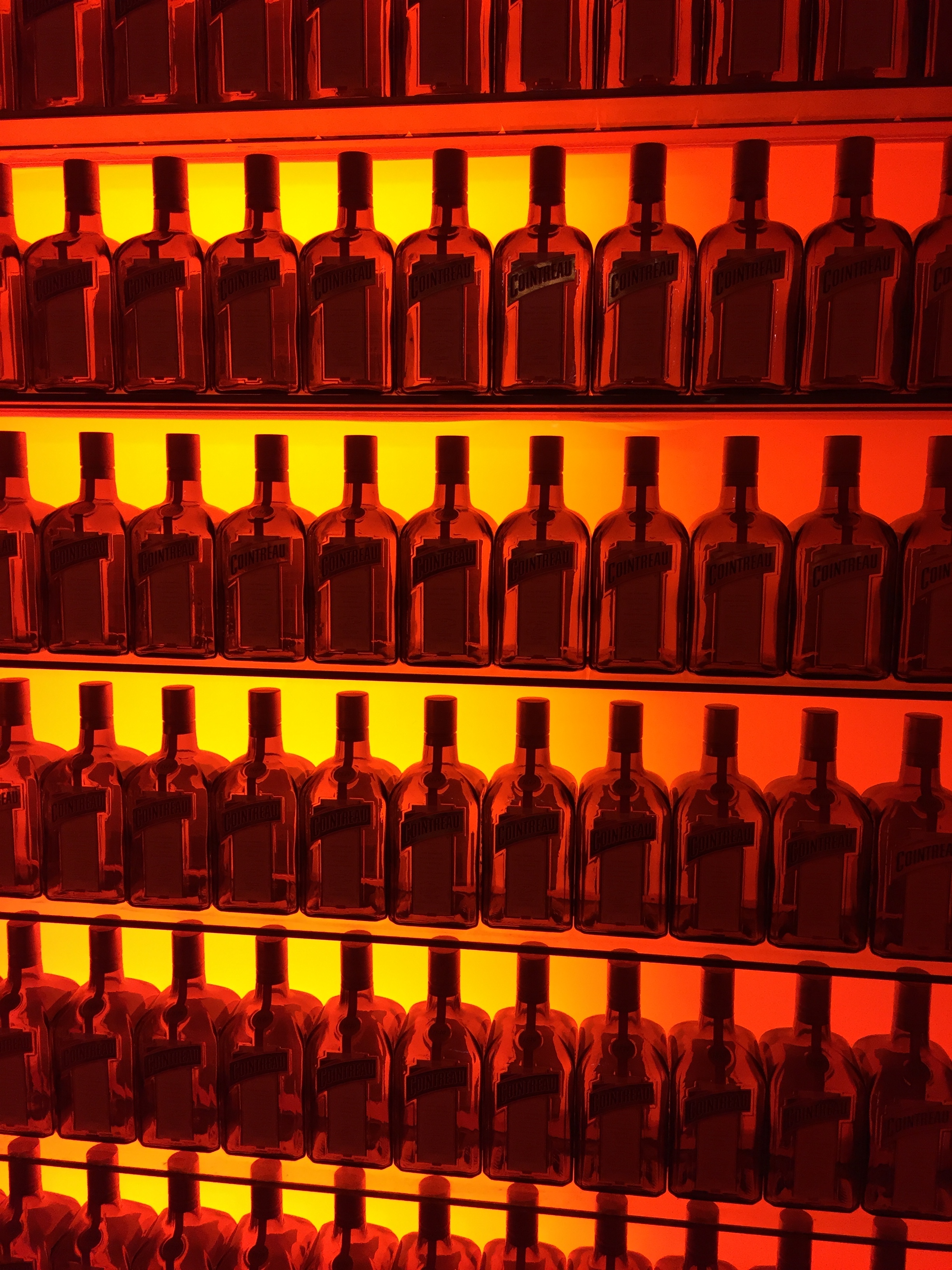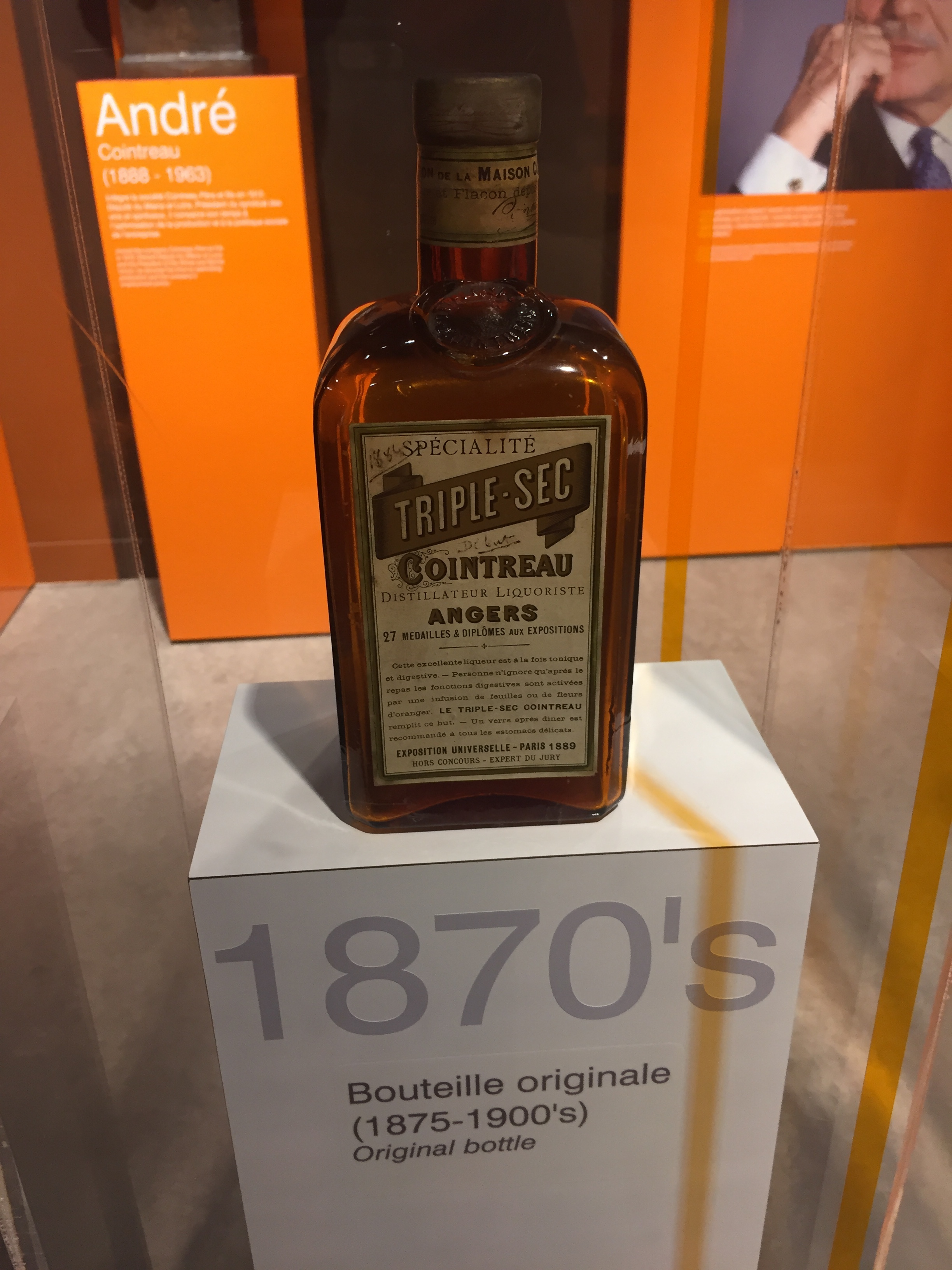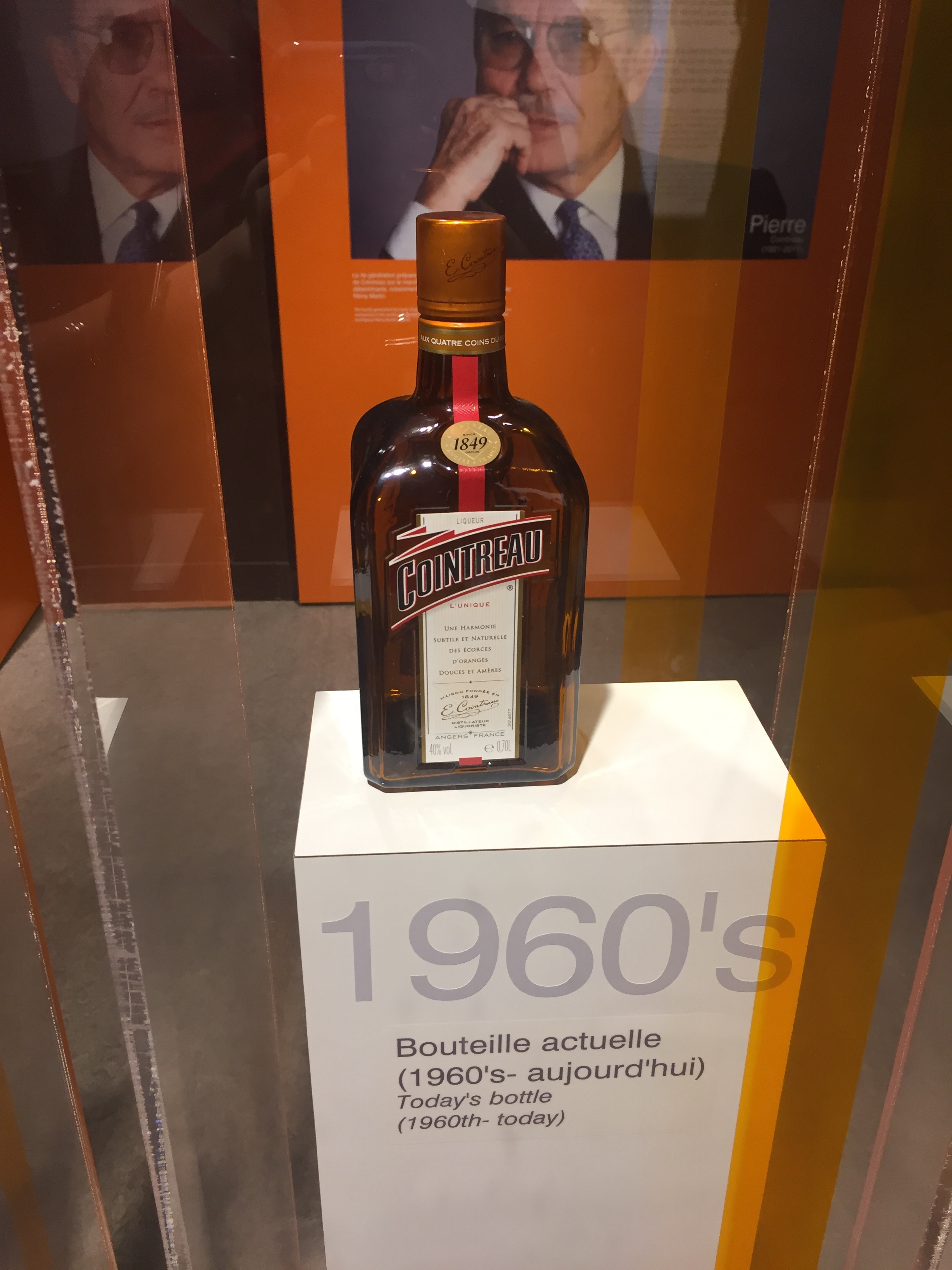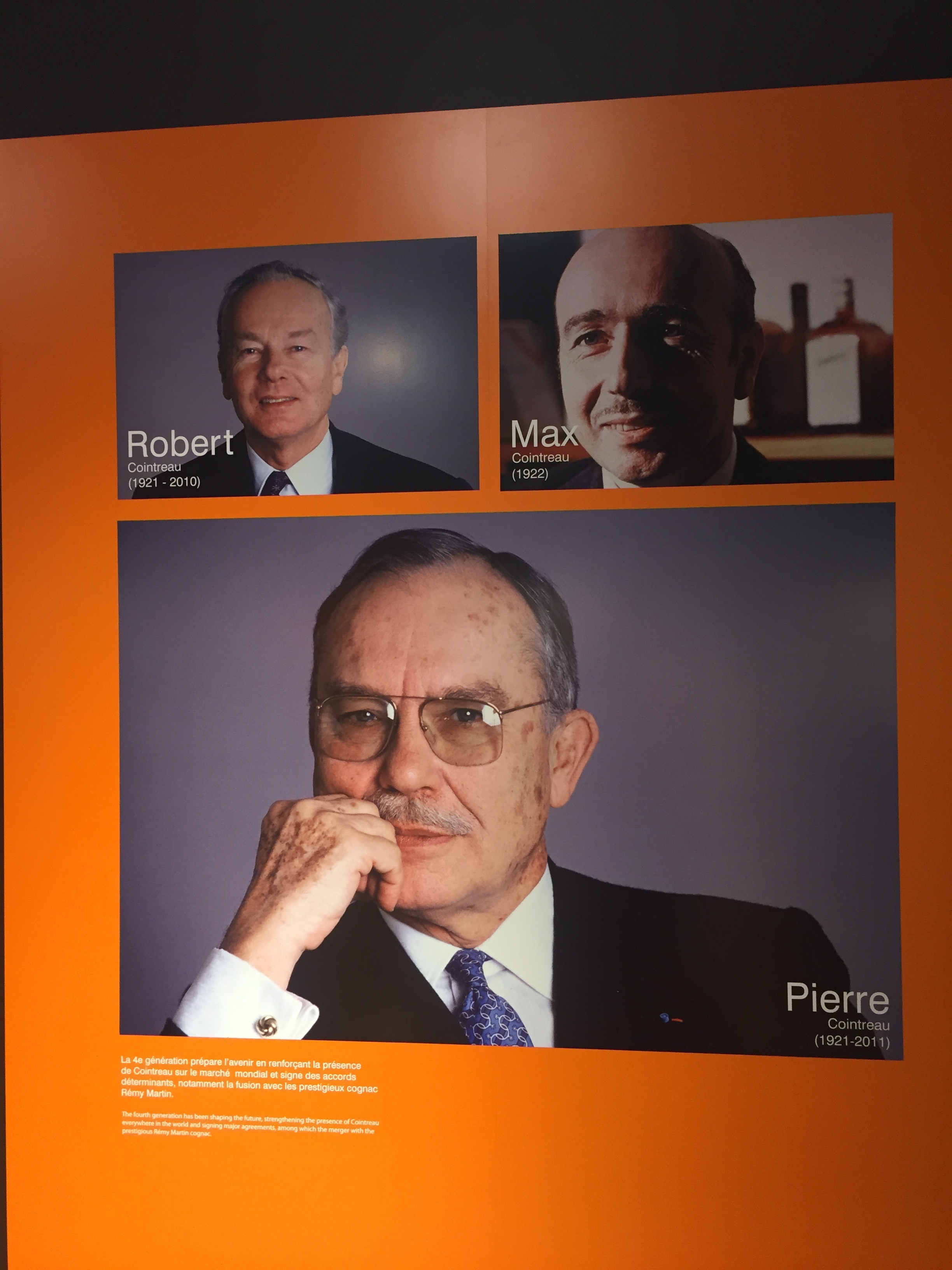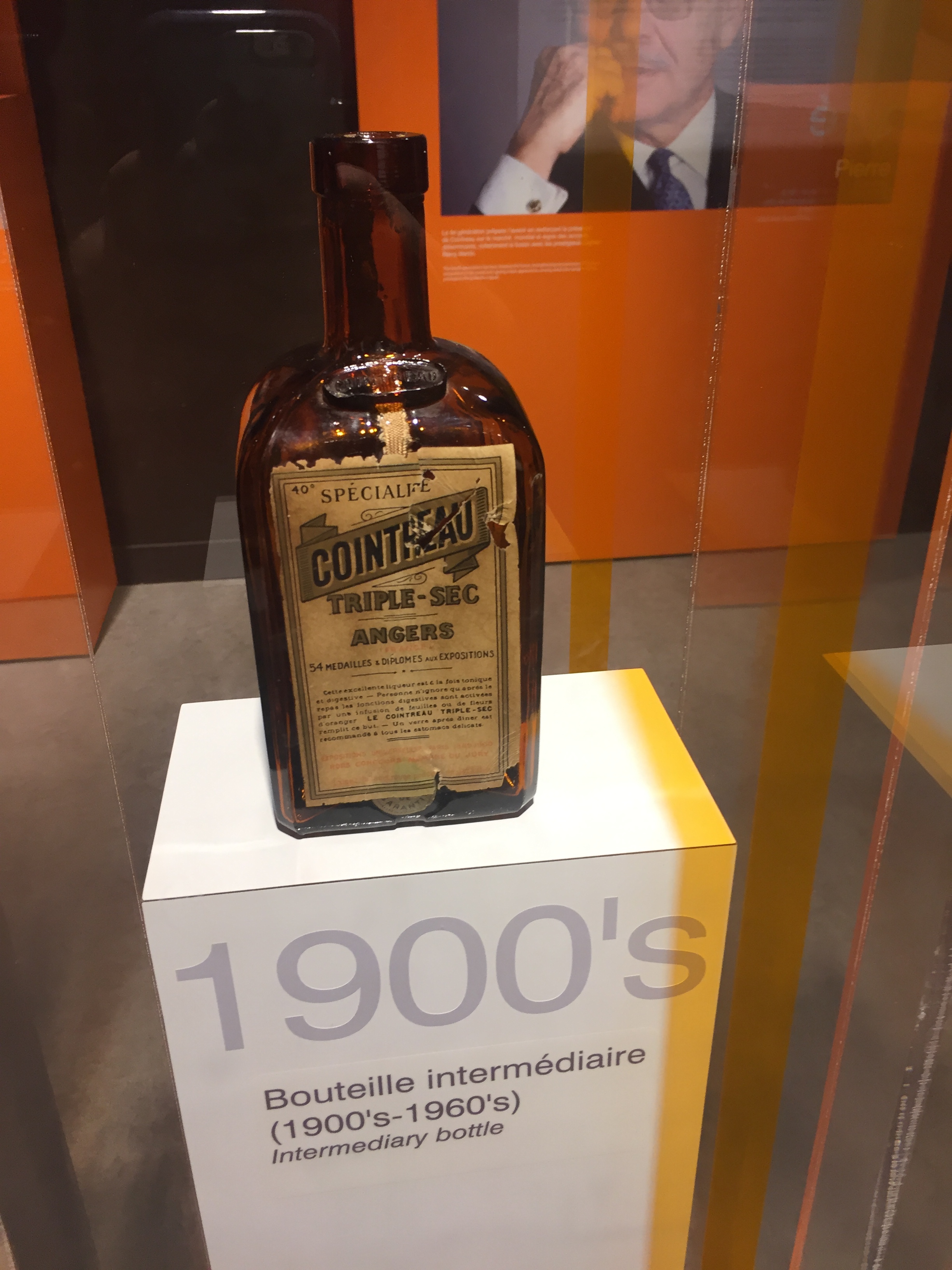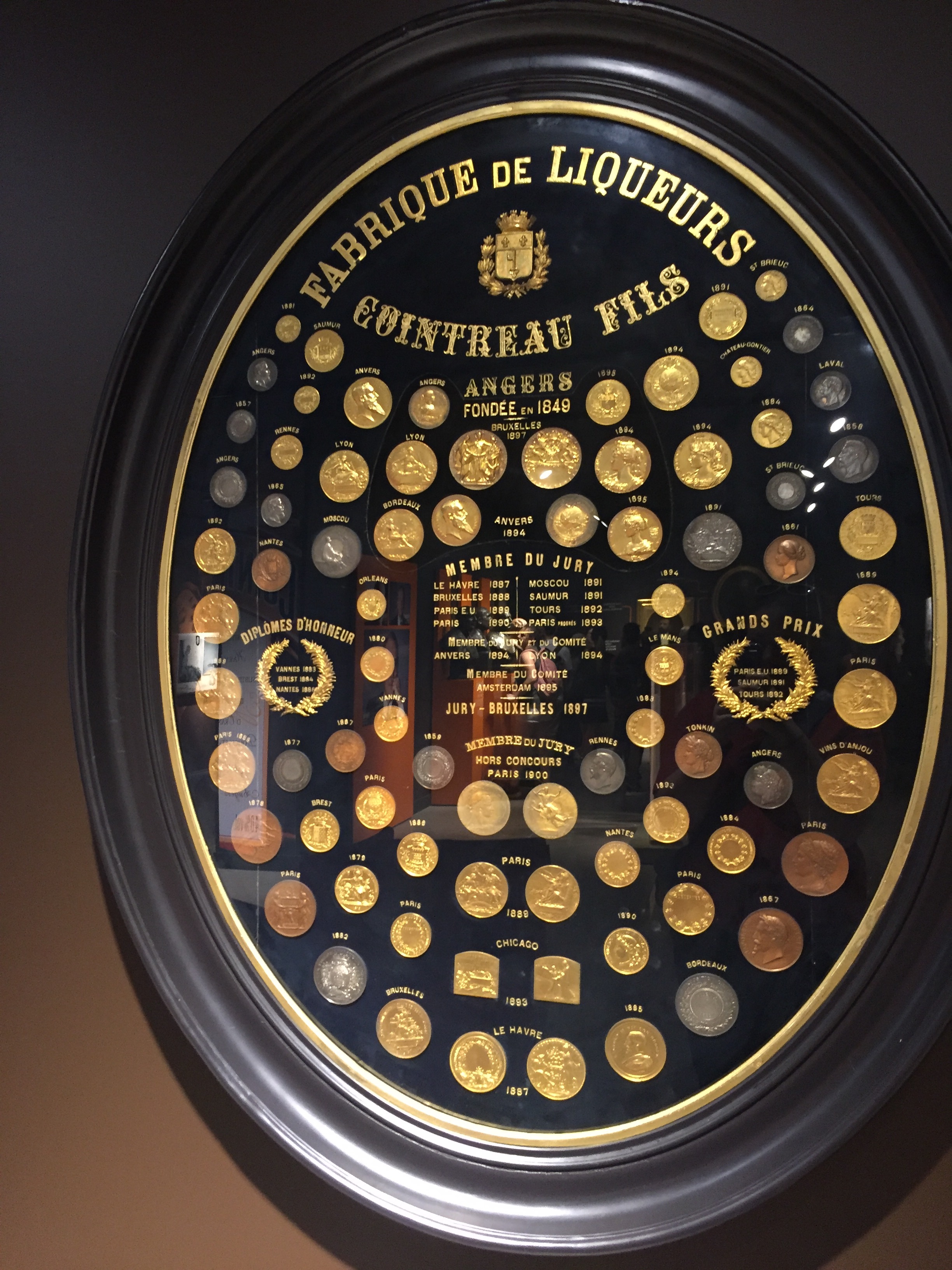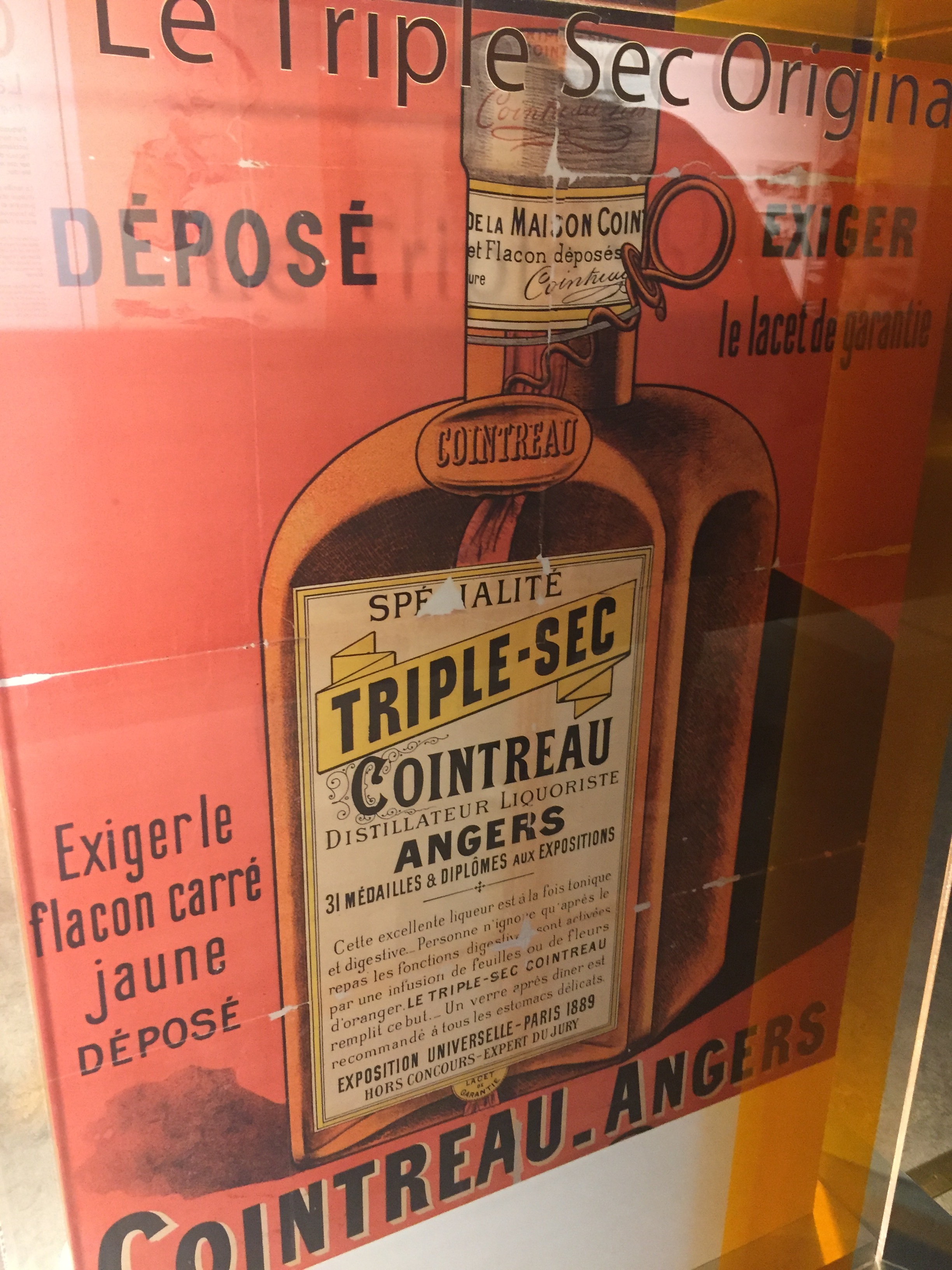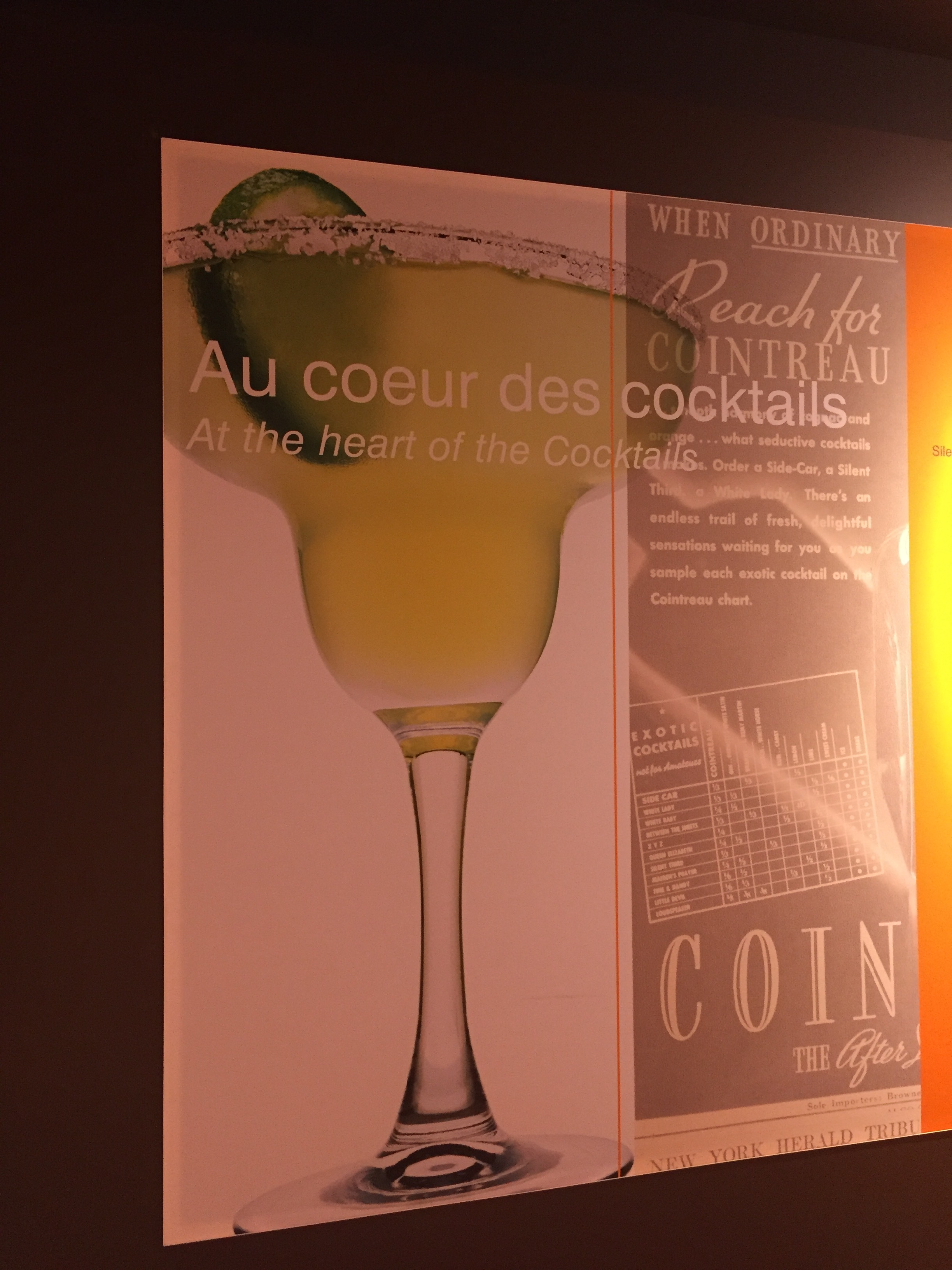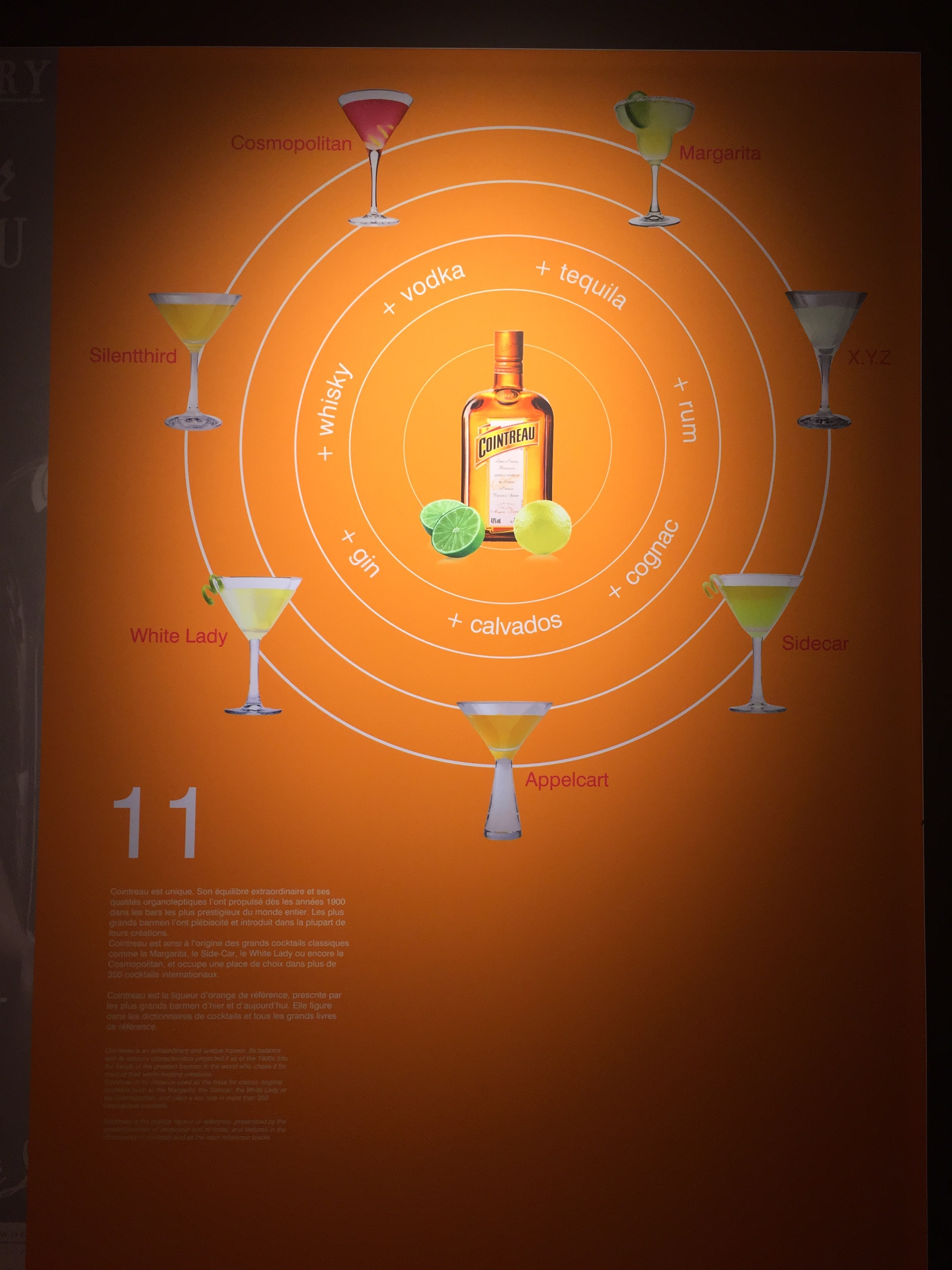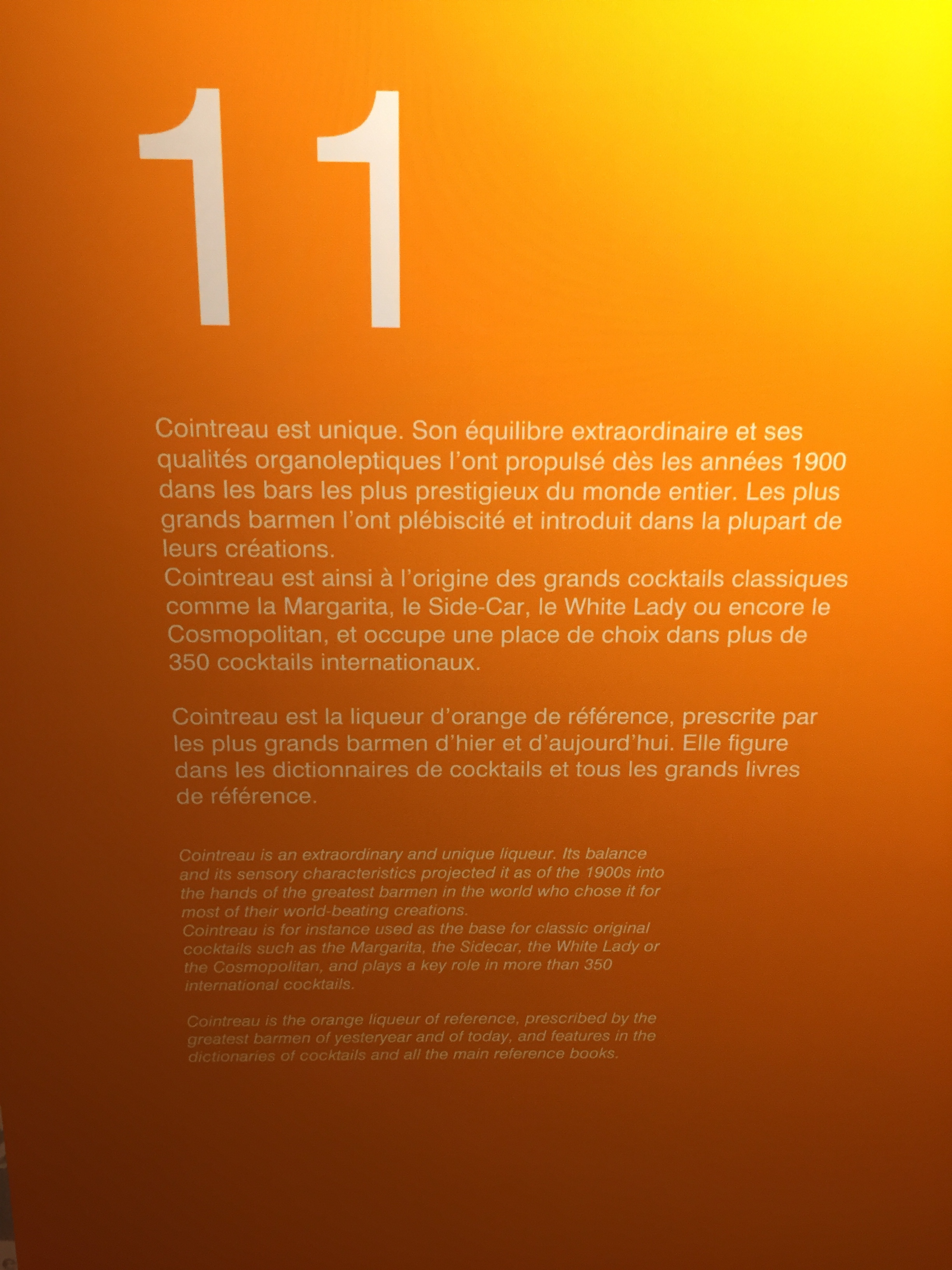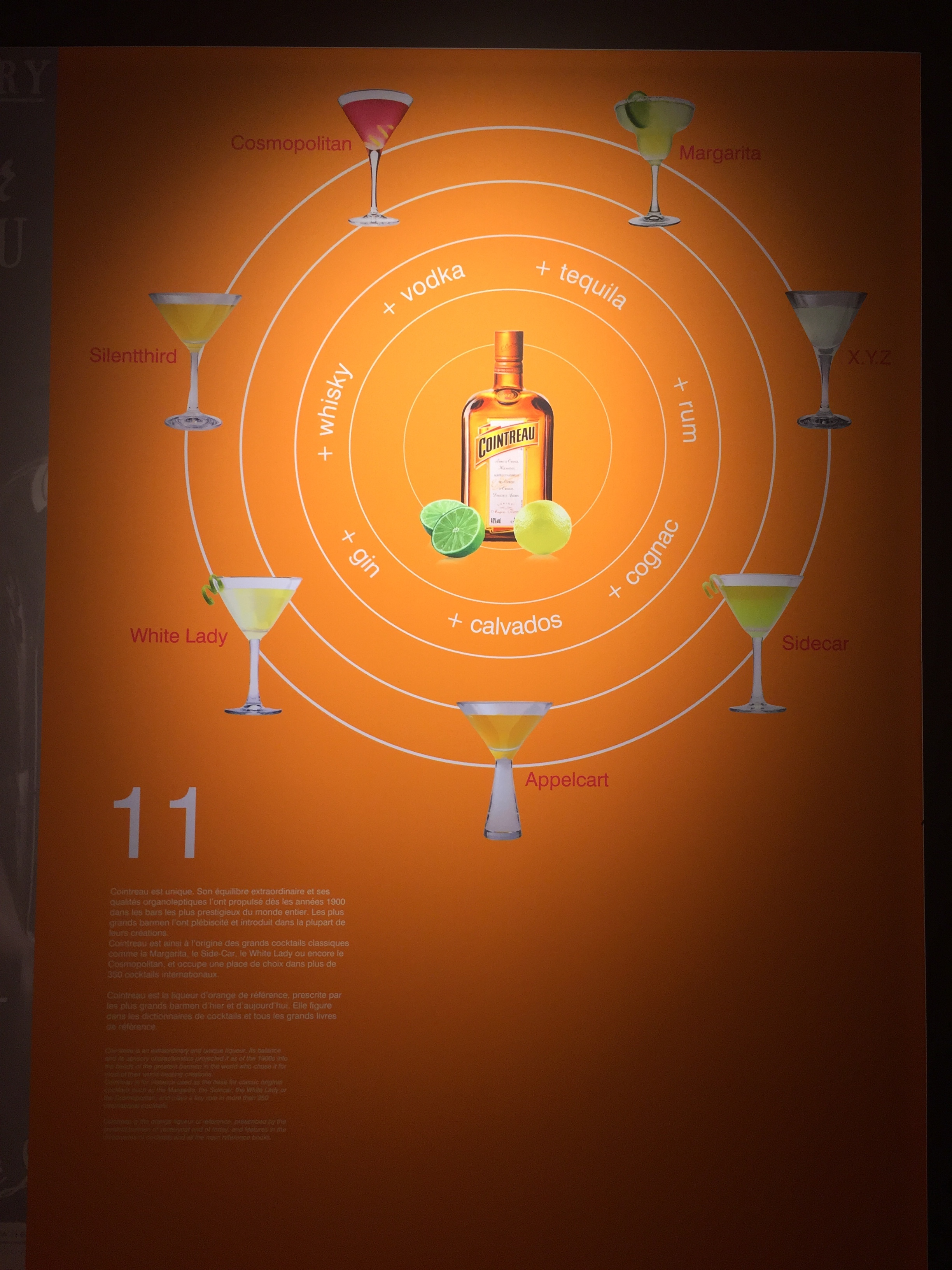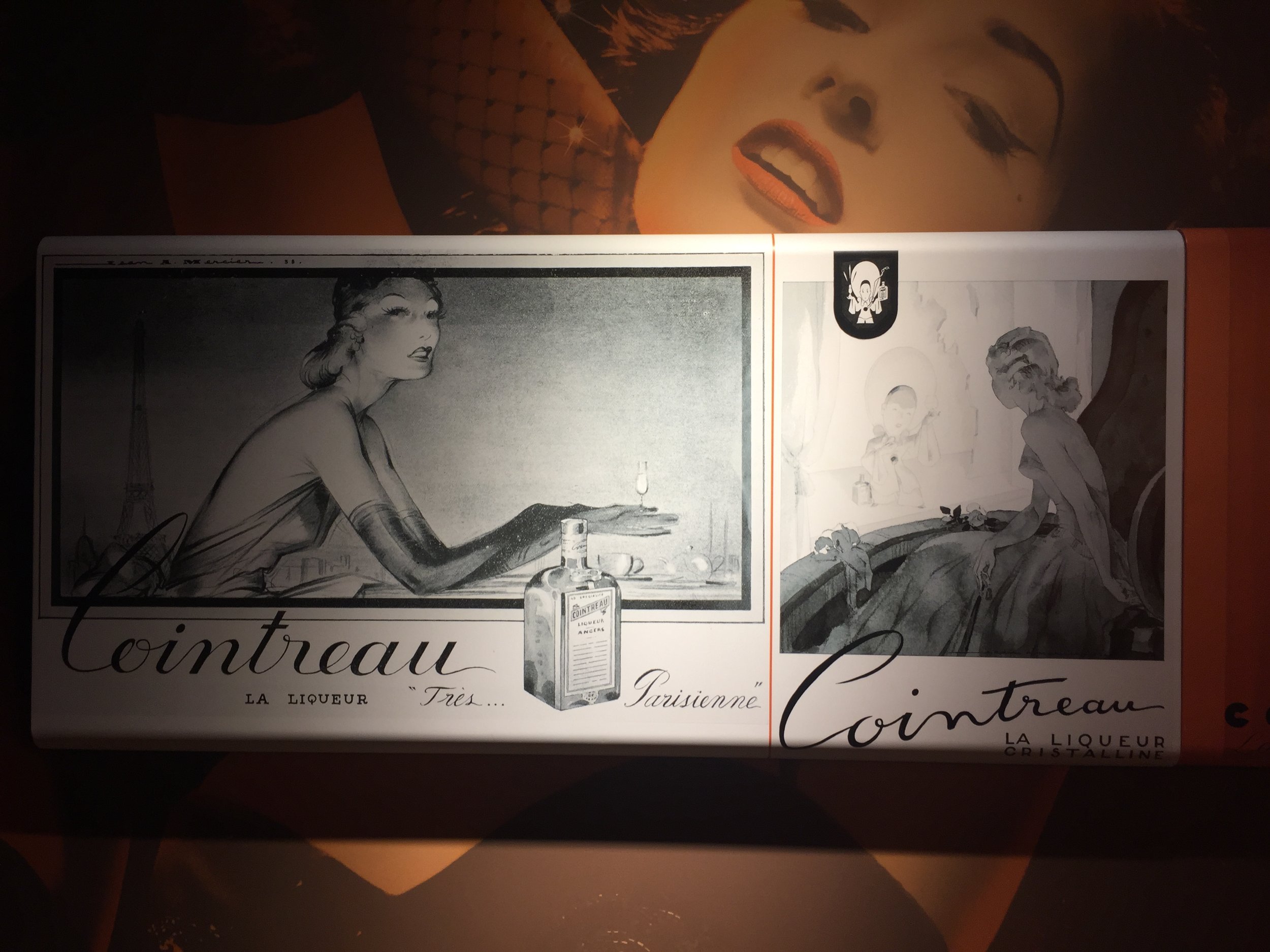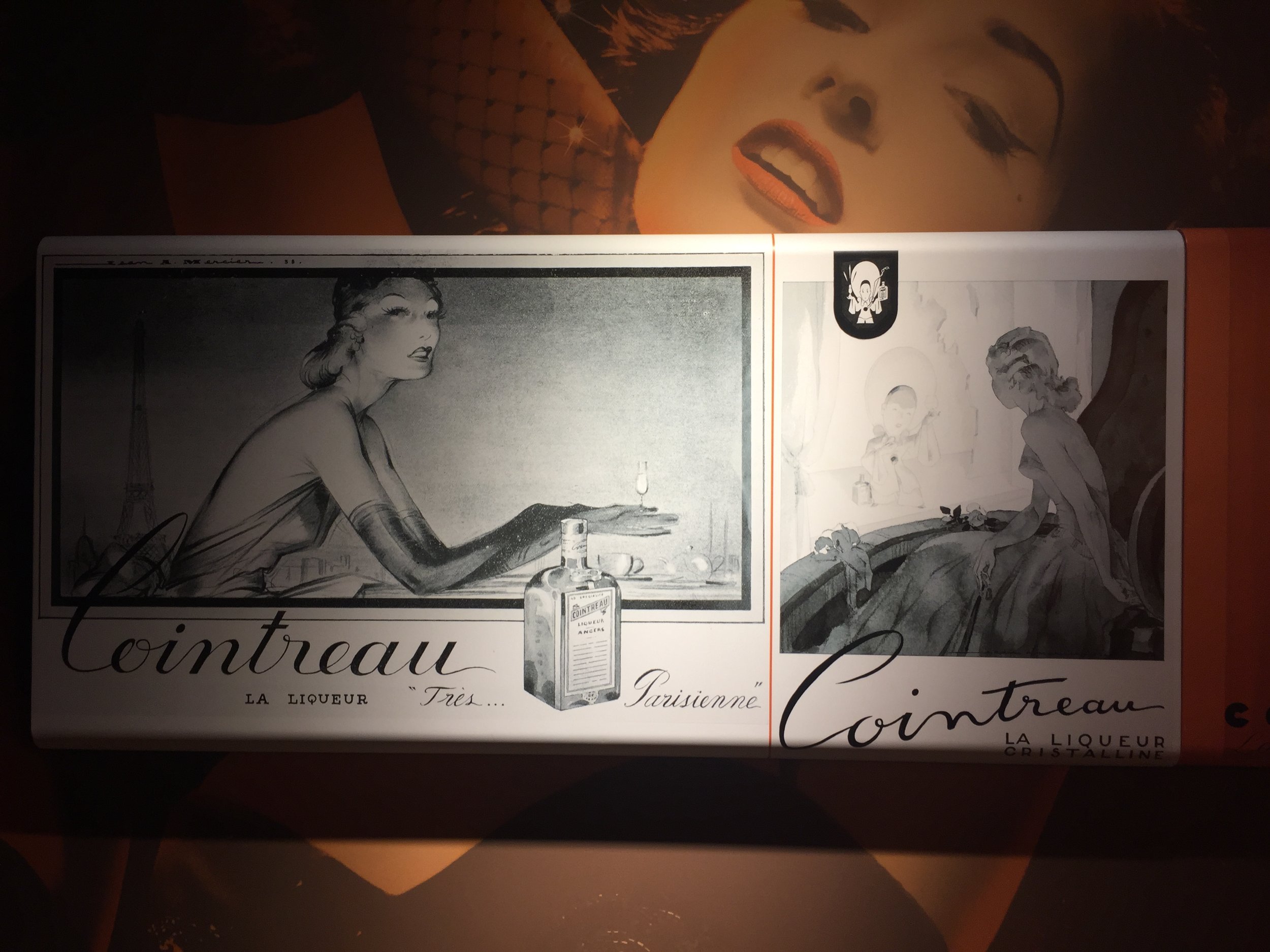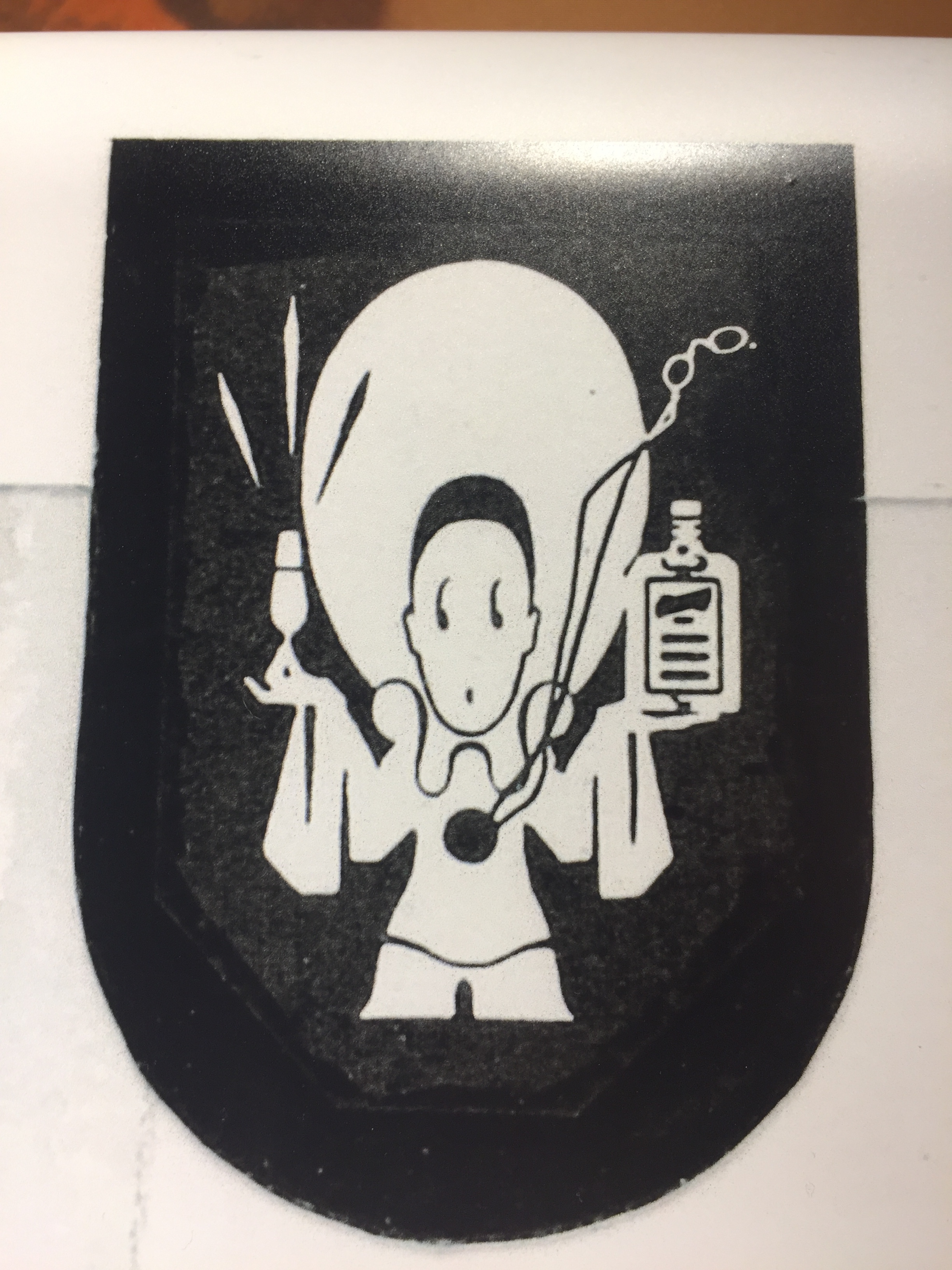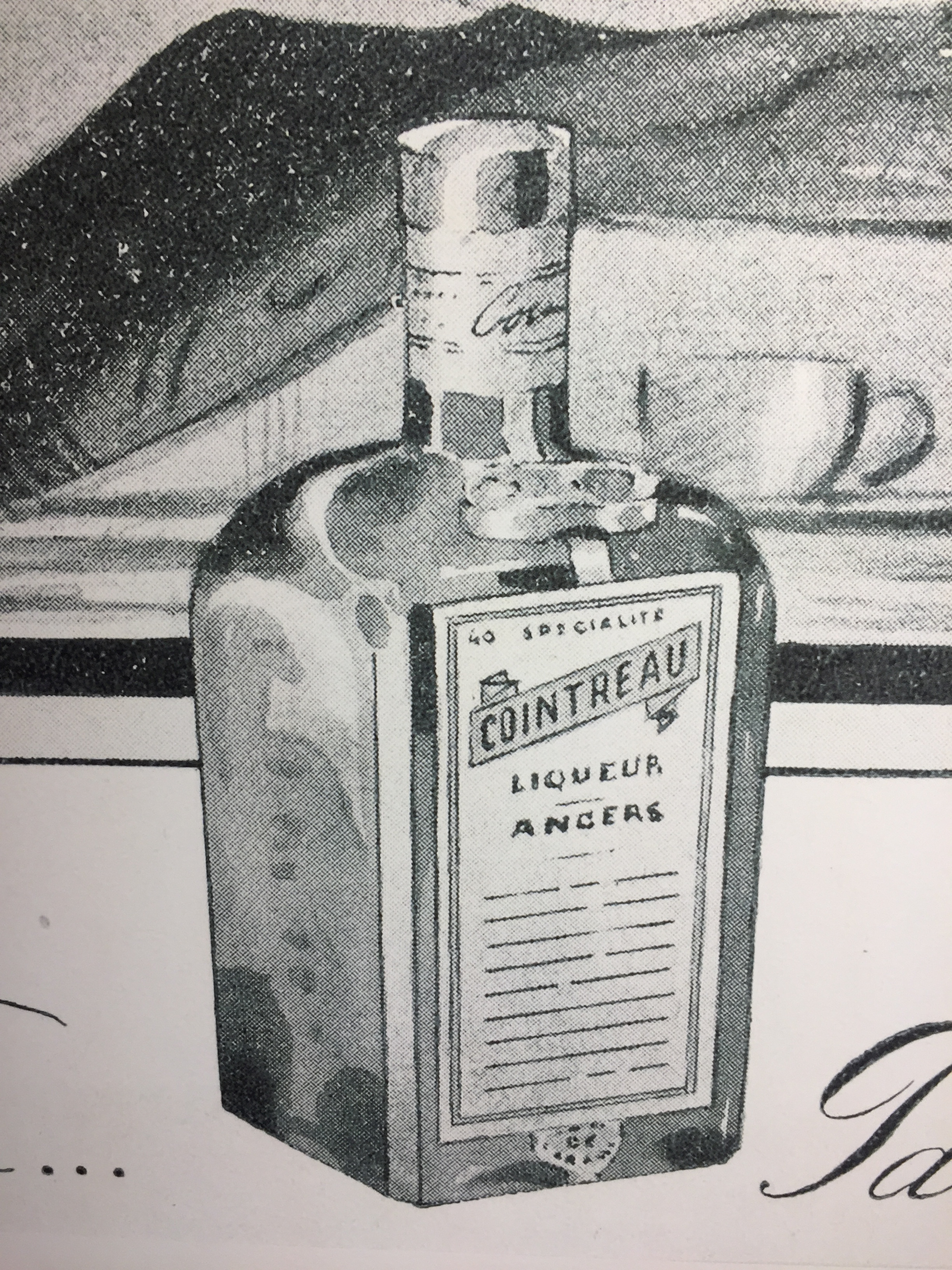 After the whole tour we got the chance to try their newest mixed drink called the Cointreau Fizz, which included some Cointreau, lemon lime juice, and some plain perrier. Super simple and very delicious. Everyone enjoyed it very much.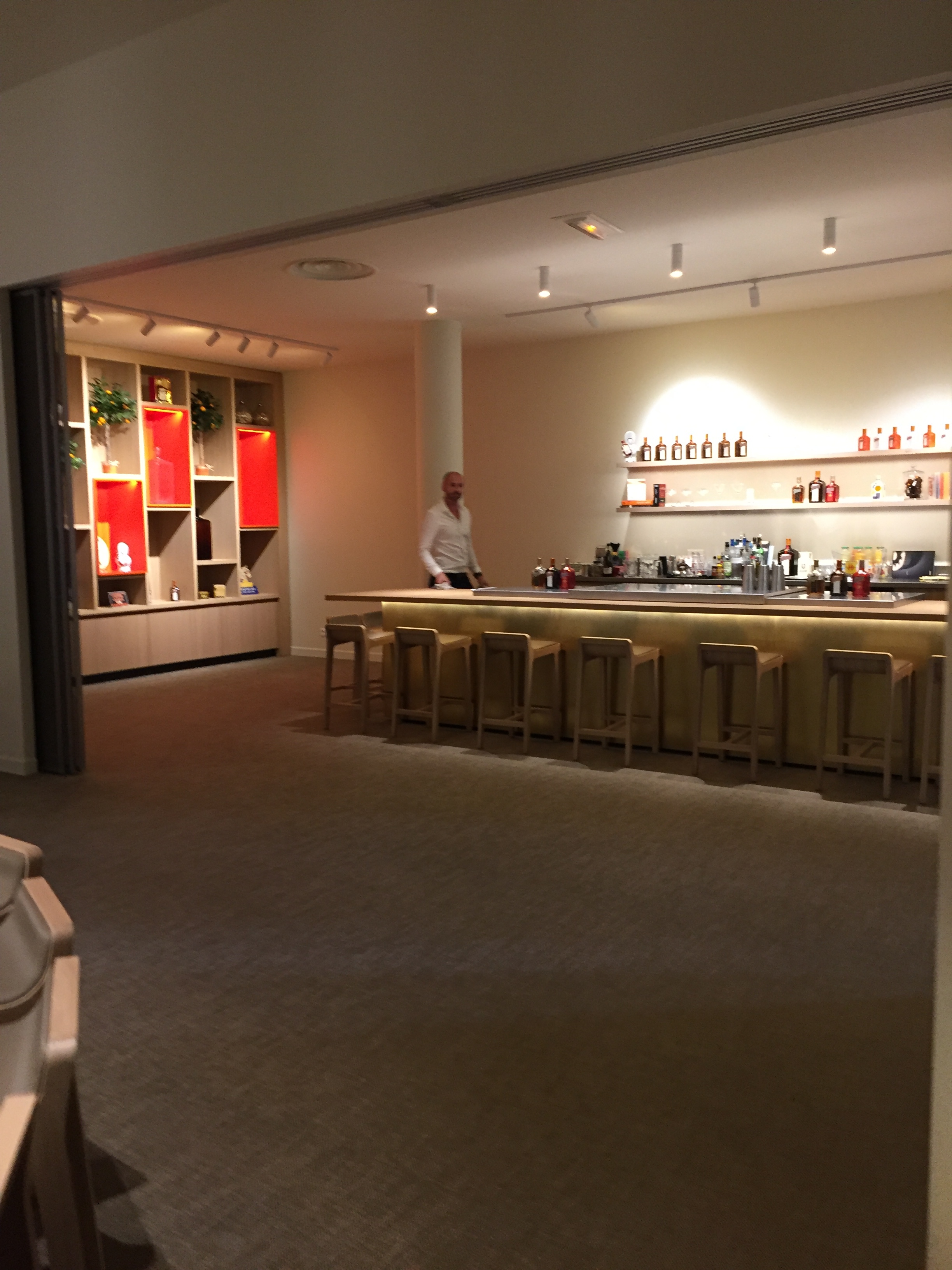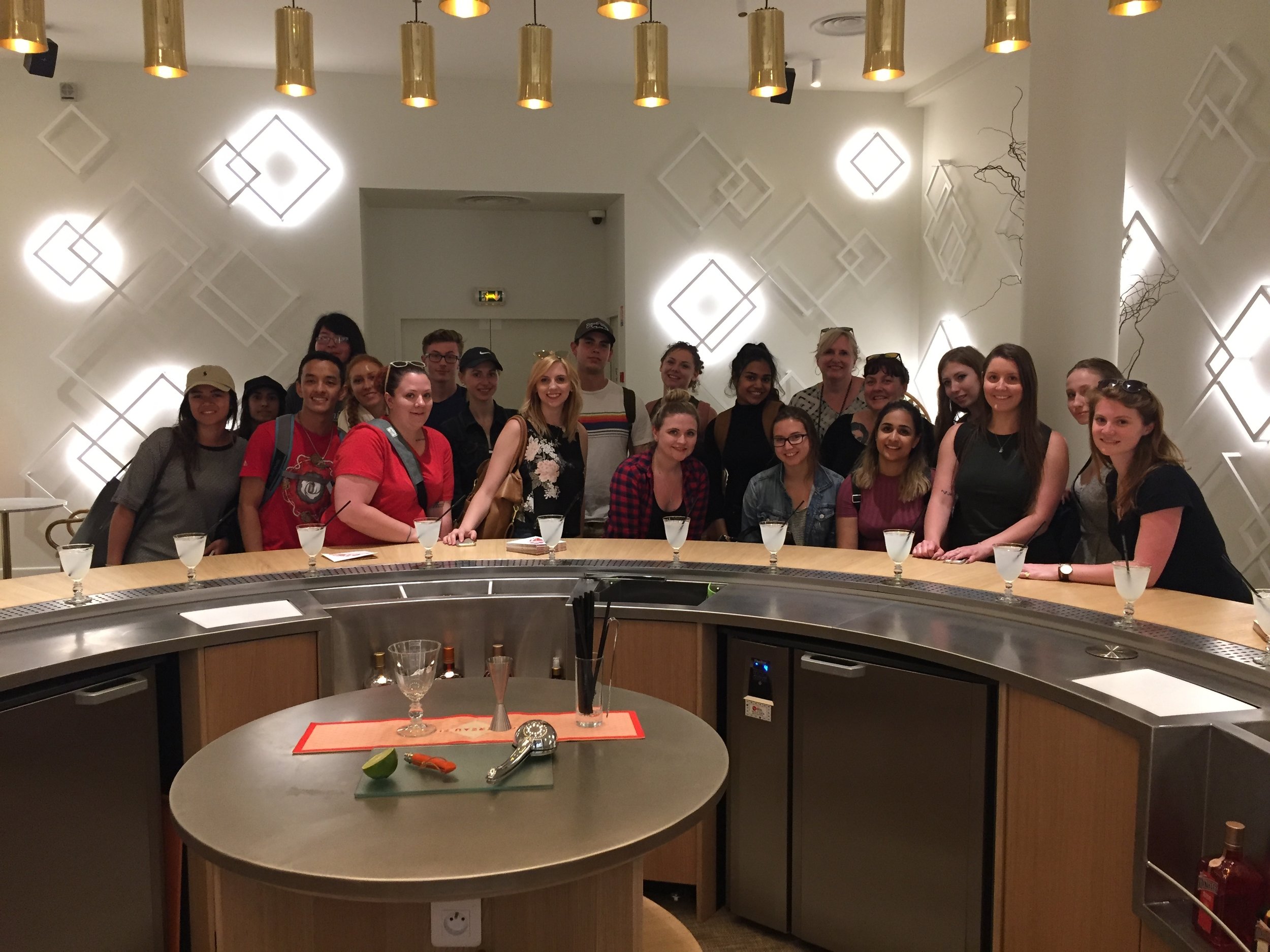 Thursday
This morning we are back at ESSCA learning about European Studies and how the EU works. We learned that the EU doesn't have a 'President', and there is no 'White Hhouse', but there is a 'President of the European Council', and a 'High Representative of Union for Foreign Affairs and Security Policy'. We also learned that the EU is composed of 28 members, 1 President and 27 commissioners.
We were also shown the Institutional Triangle which walks you through how the EU makes a decision. The commission proposes something and then it has to be sent to Council and the Parliament and they both have to agree before anything else happens.
In the afternoon we had another class that we learned more about the EU and how everything came into place. Everyone became a part of the EU at different times;
1958 - France, Germany, Italy, Belgium, Luxemburg, and the Netherlands (6)
1973 - United Kingdom, Ireland, and Denmark (9)
1981 - Greece (10)
1986 - Spain and Portugal (12)
1995 - Austria, Finland, and Sweeden (15)
2004 - Hungary, Poland, Czech Republic, Slovakia, Estonia, Lithuania, Latvia, Slovenia,
Cyprus, and Malta (25)
2007 - Bugaria and Romania (27)
2013 - Croatia (28)
After class we headed over to the Musée De Beaux-Arts D'Angers, which the the Angers Museum of Beautiful Arts. There were so many beautiful paintings and sculptures. There were some really strange pieces too, which included two canvas' that were painted white and yellow with nothing on it. I don't know how that is considered art, but to each their own.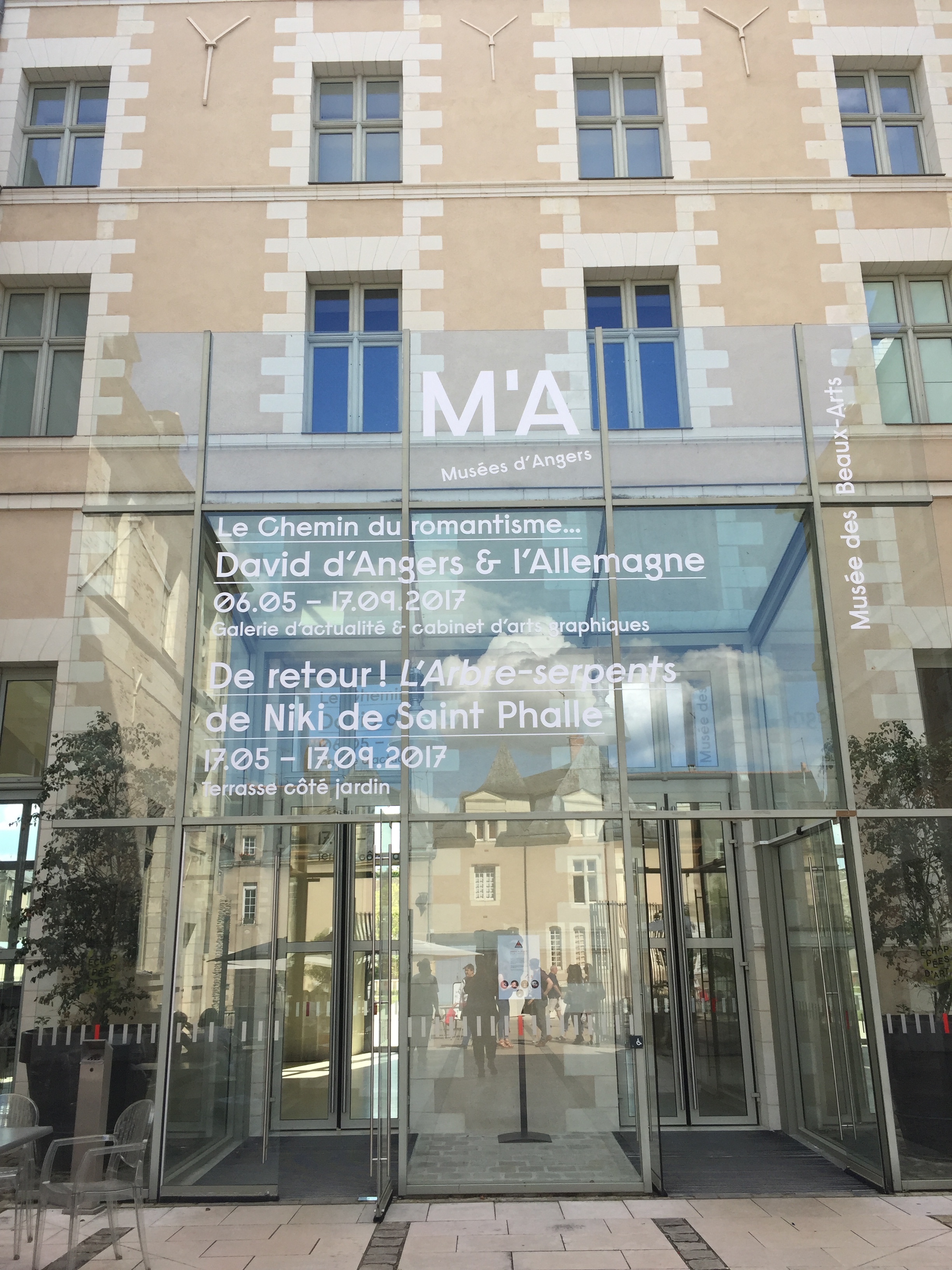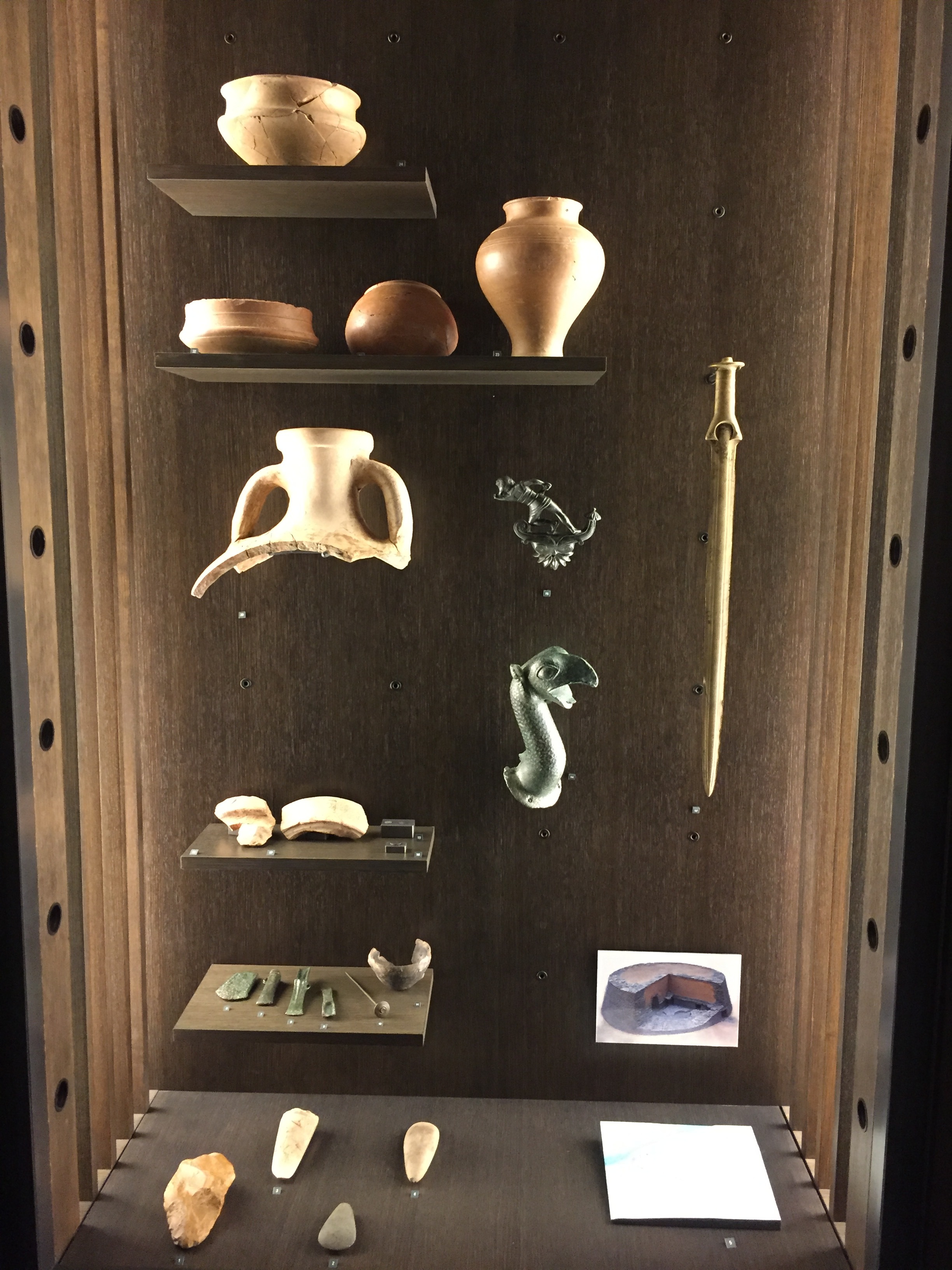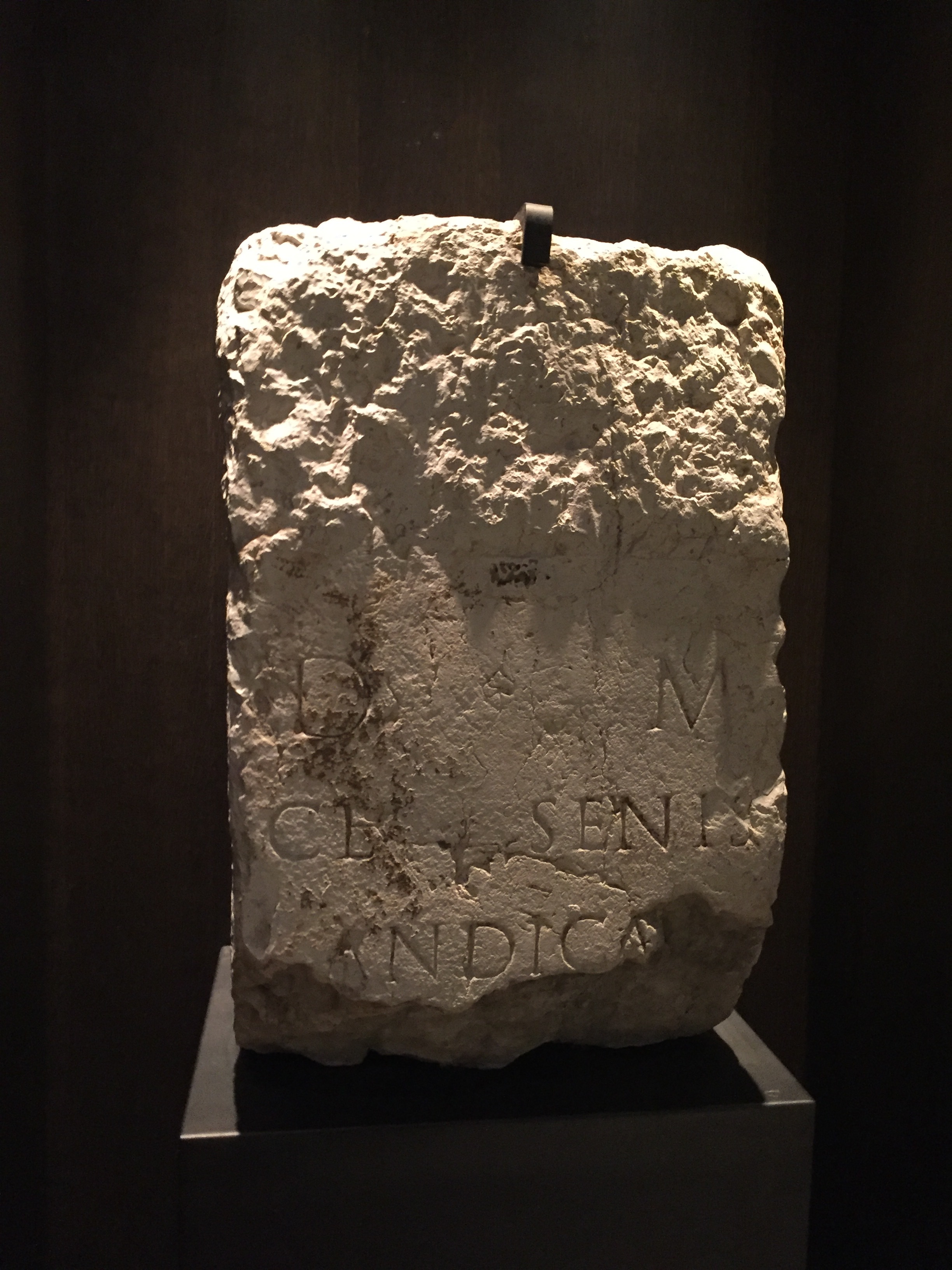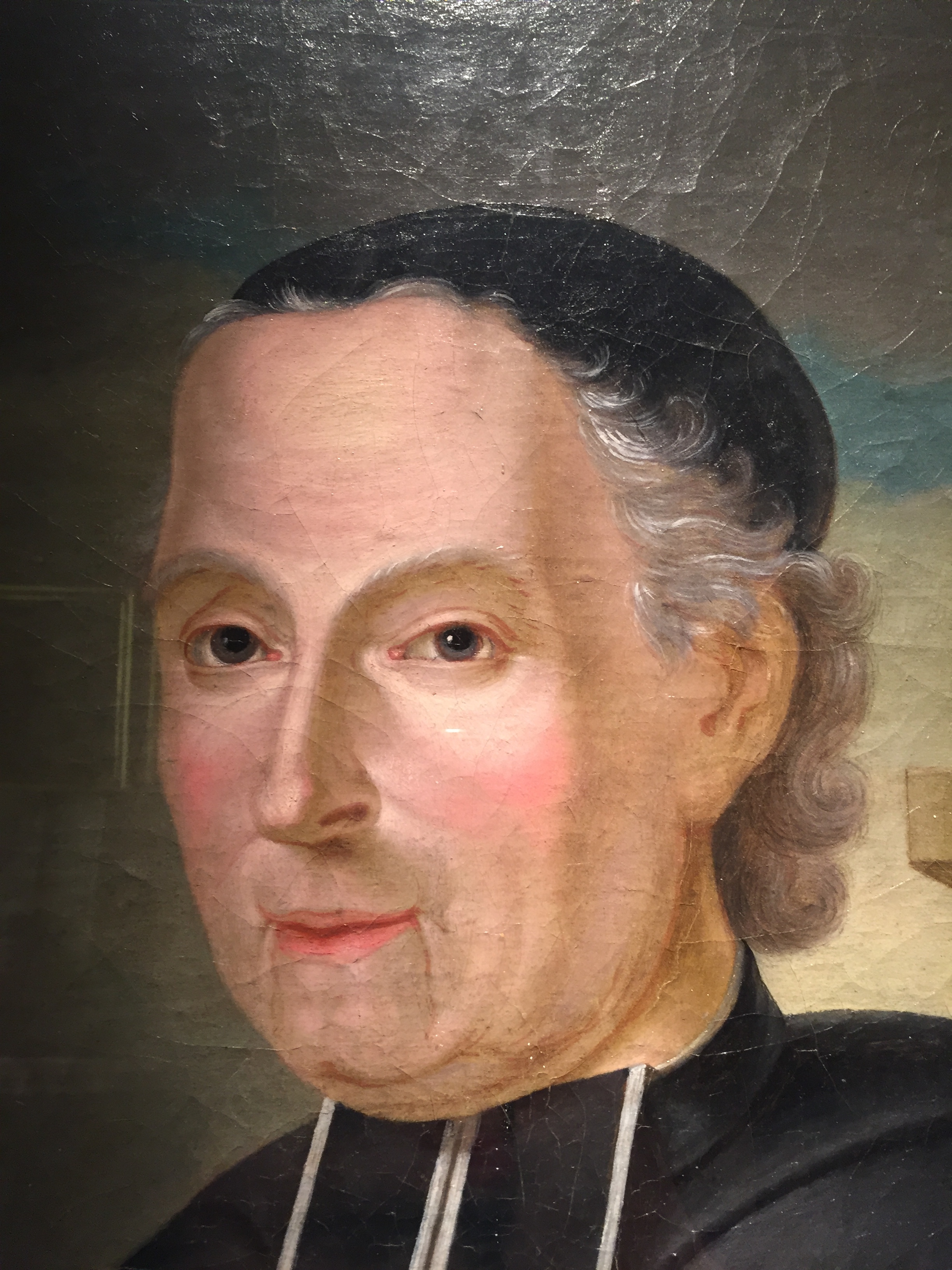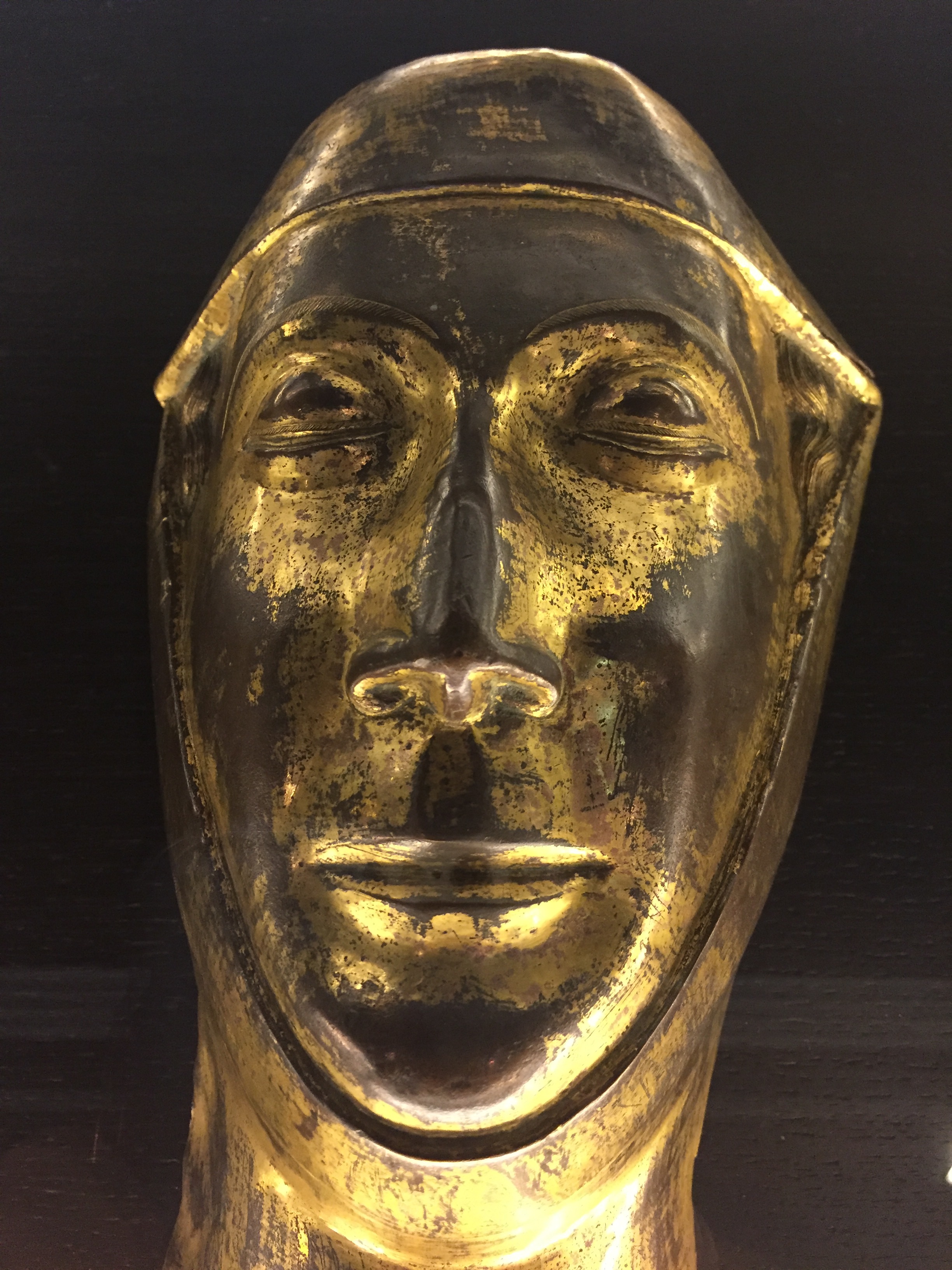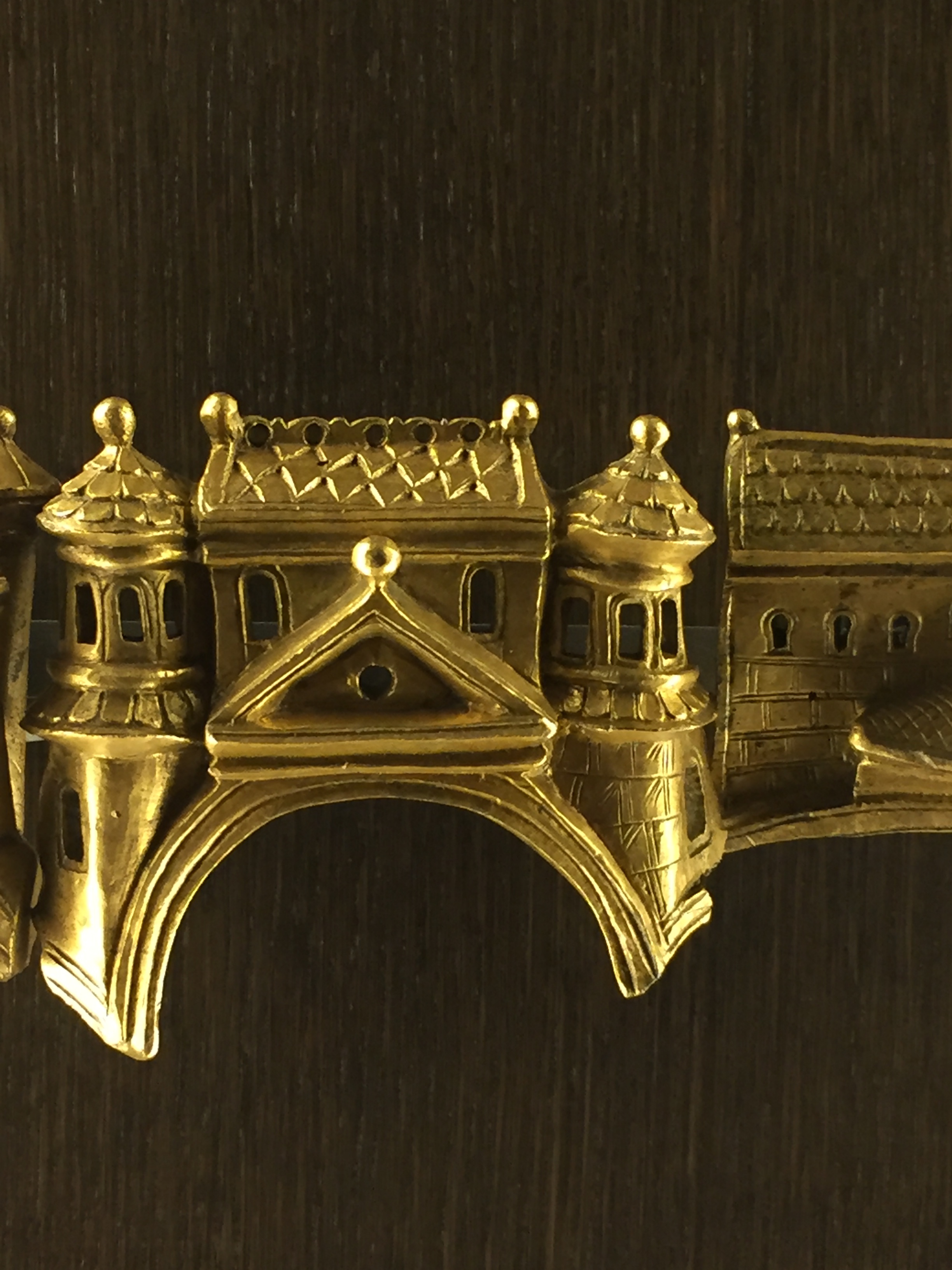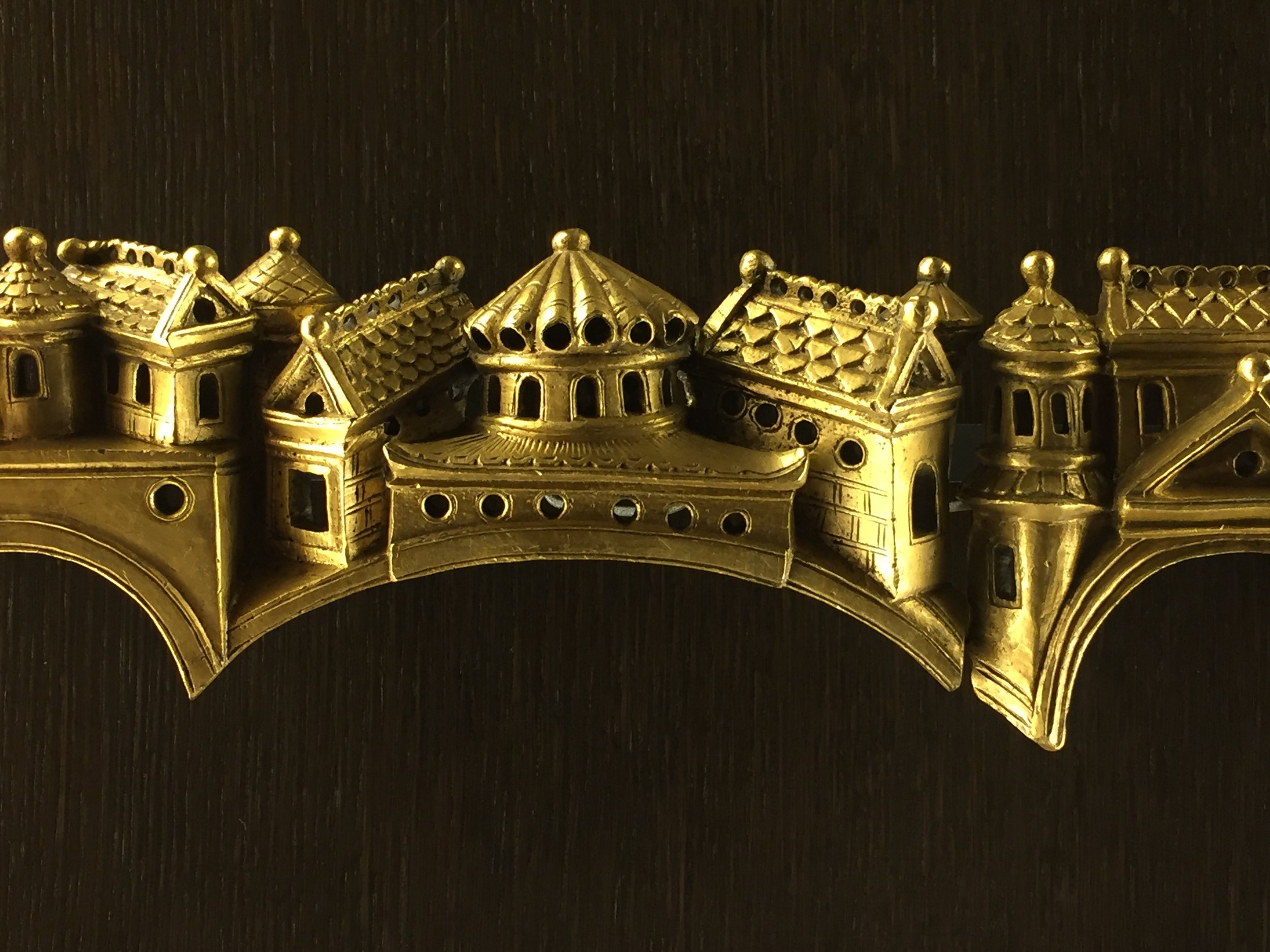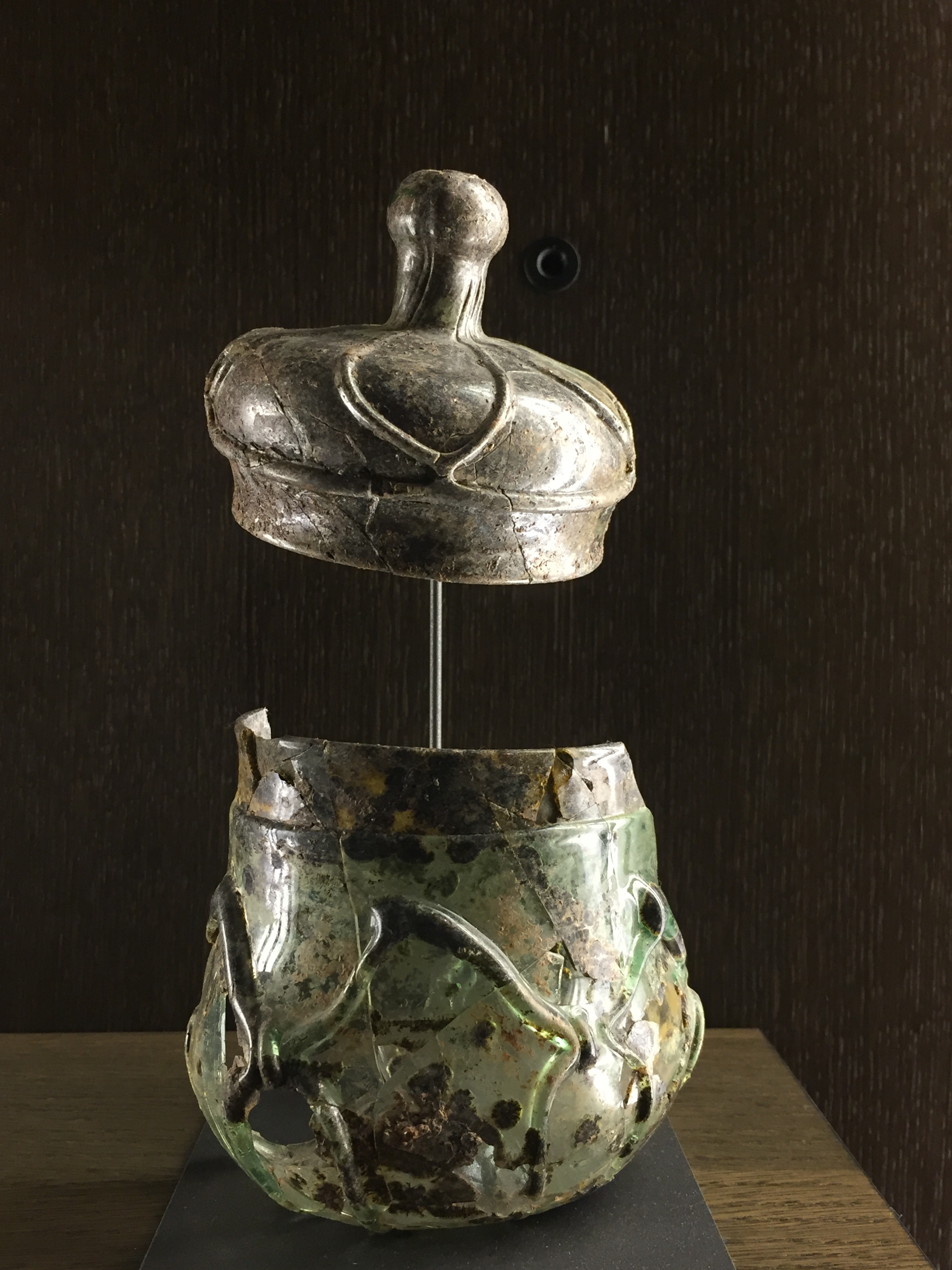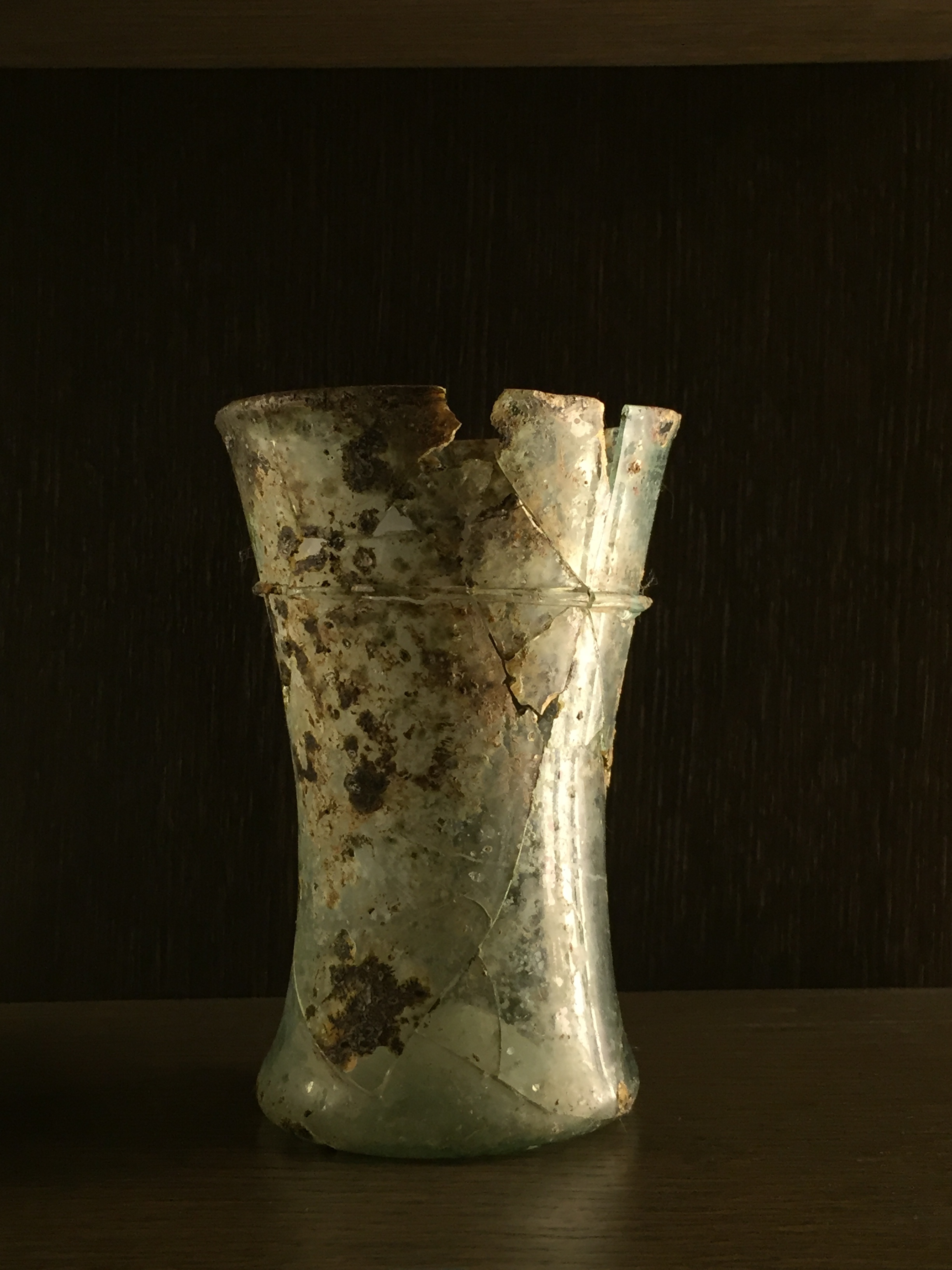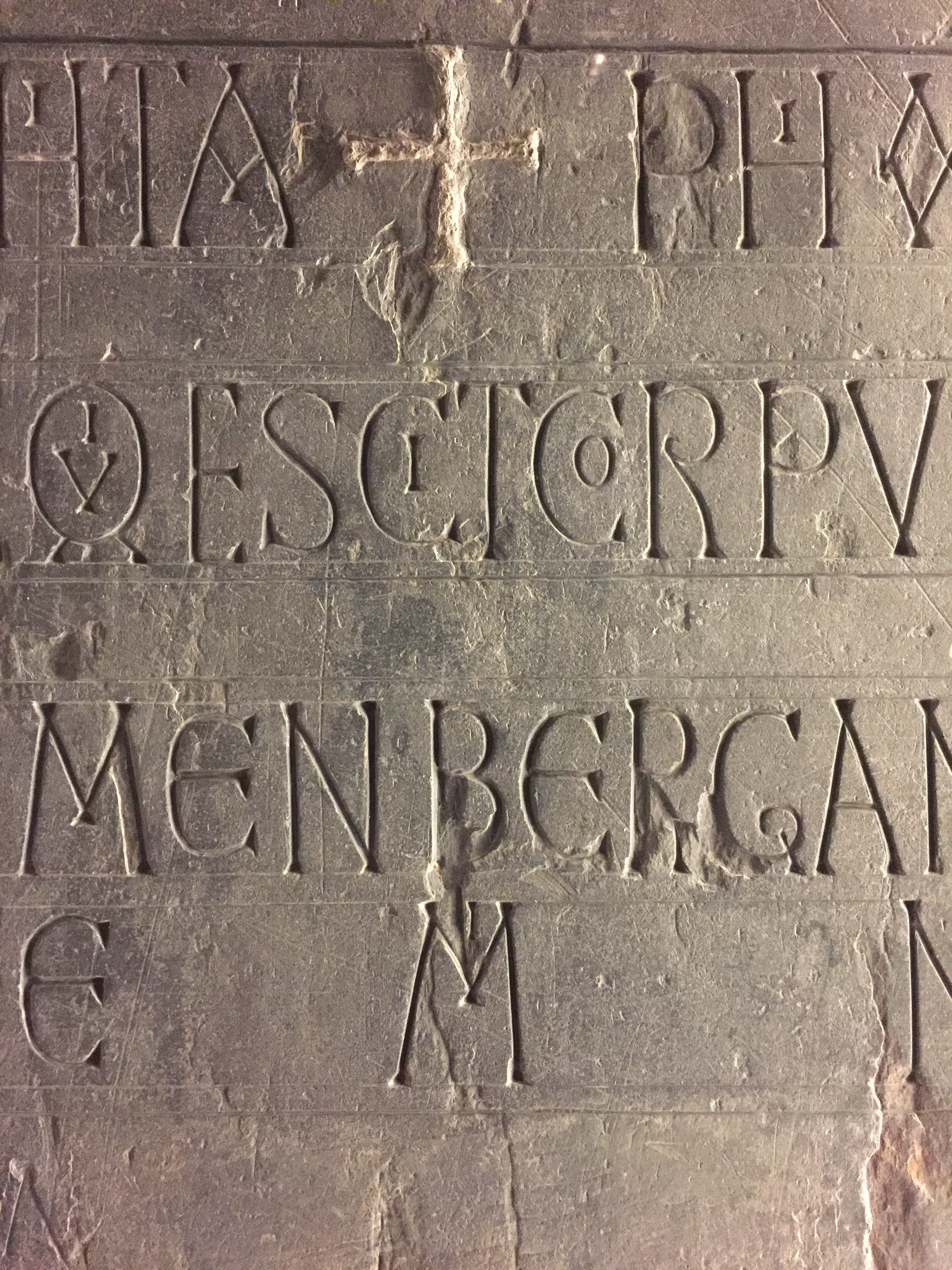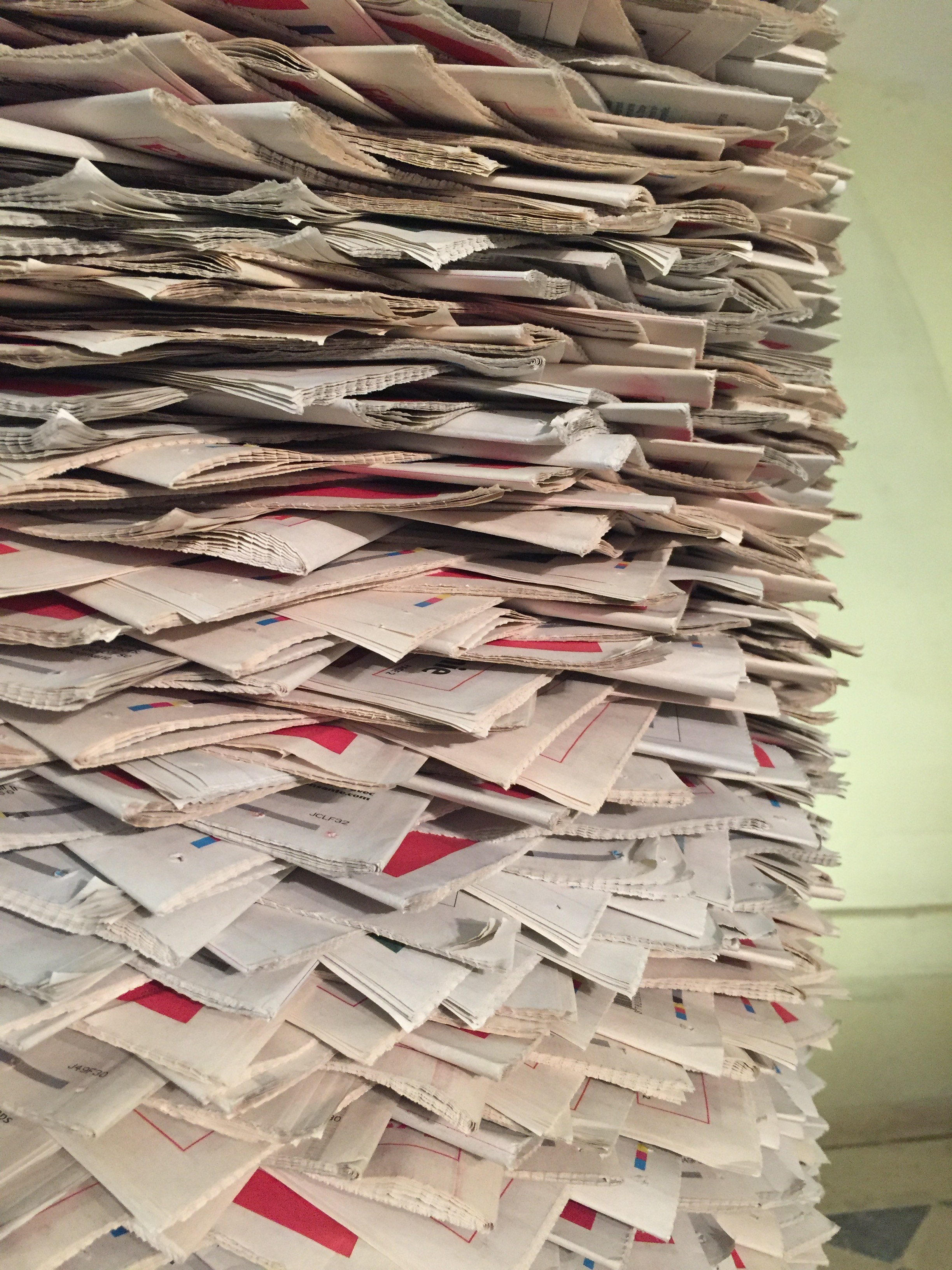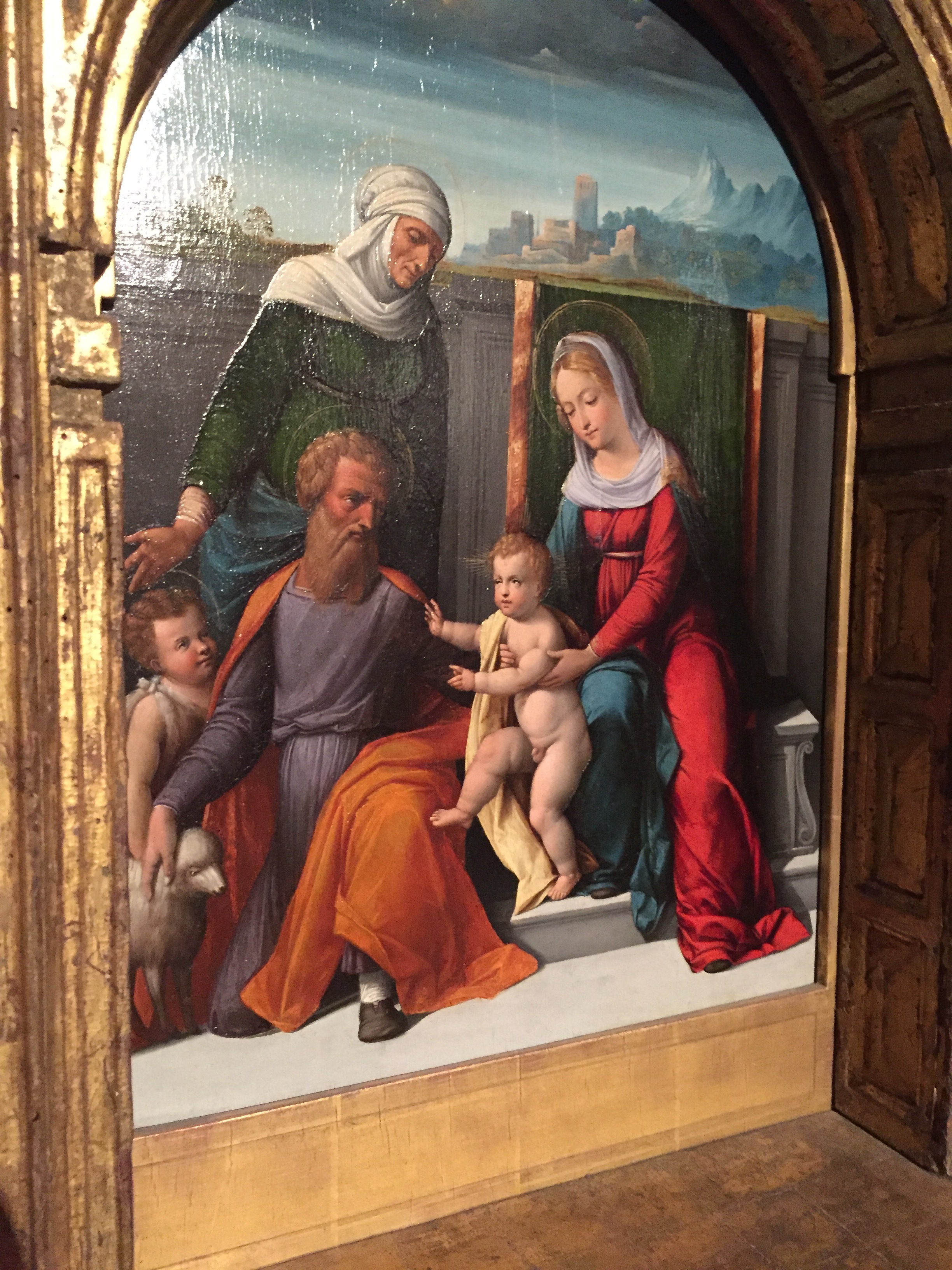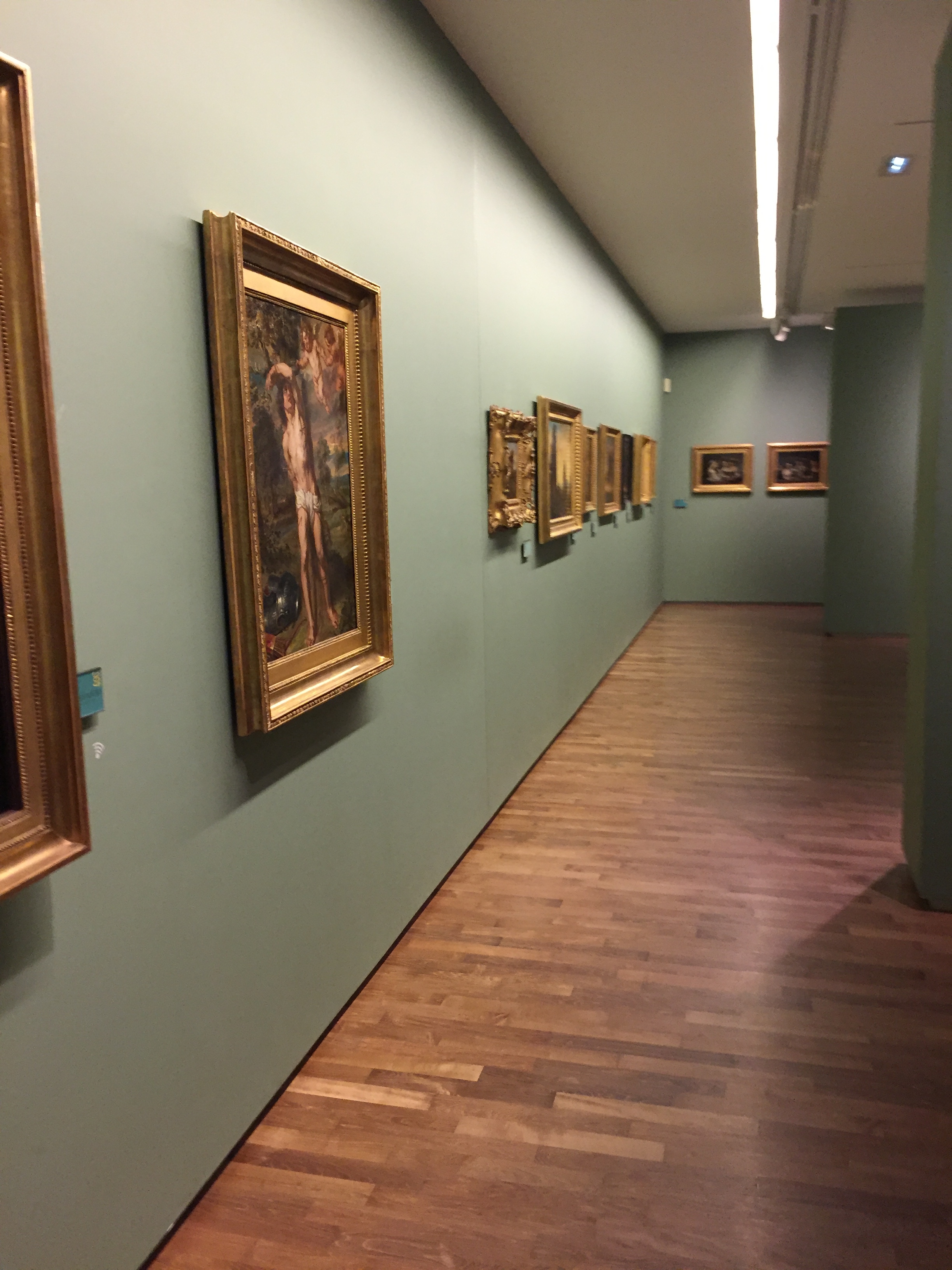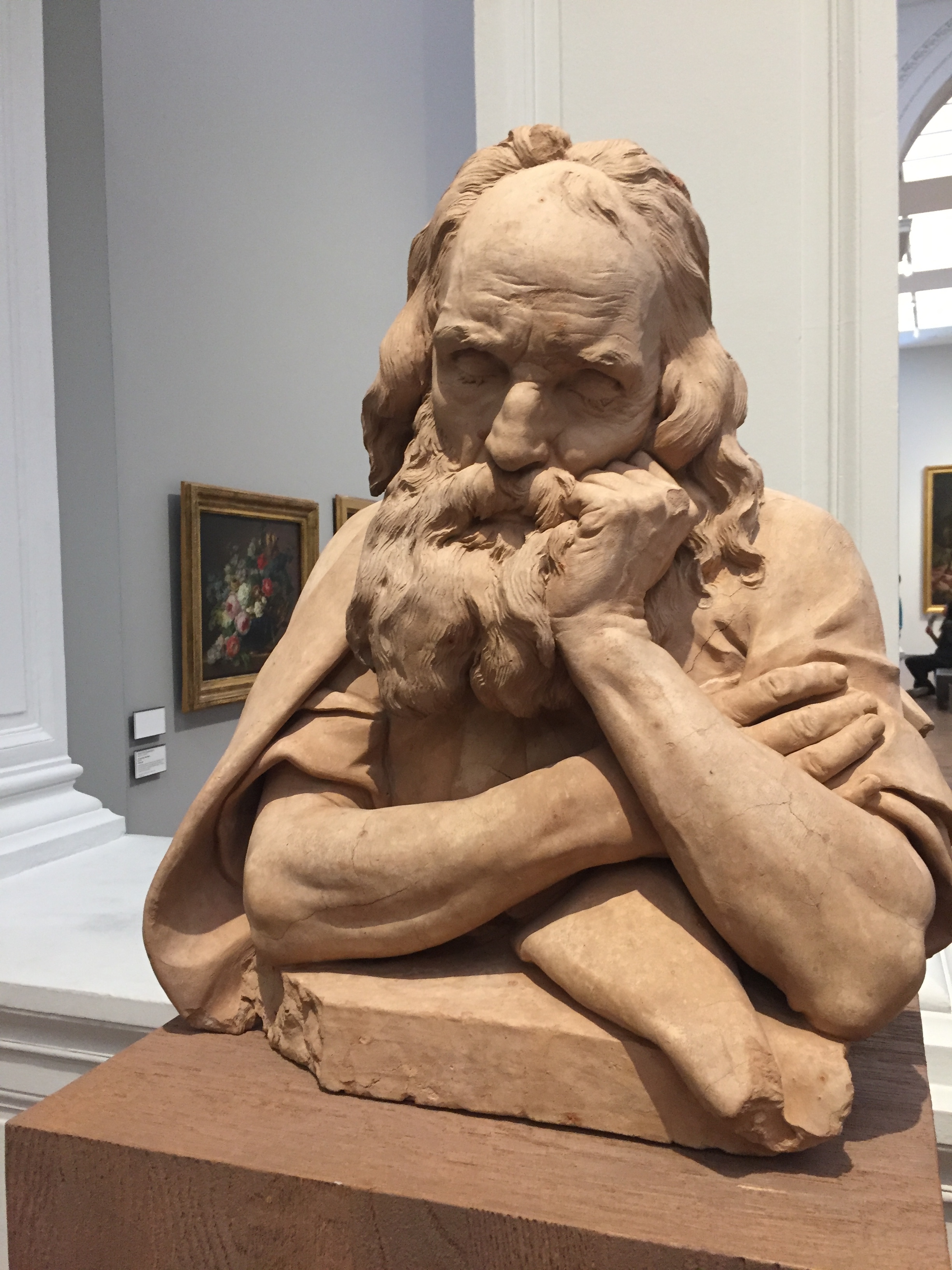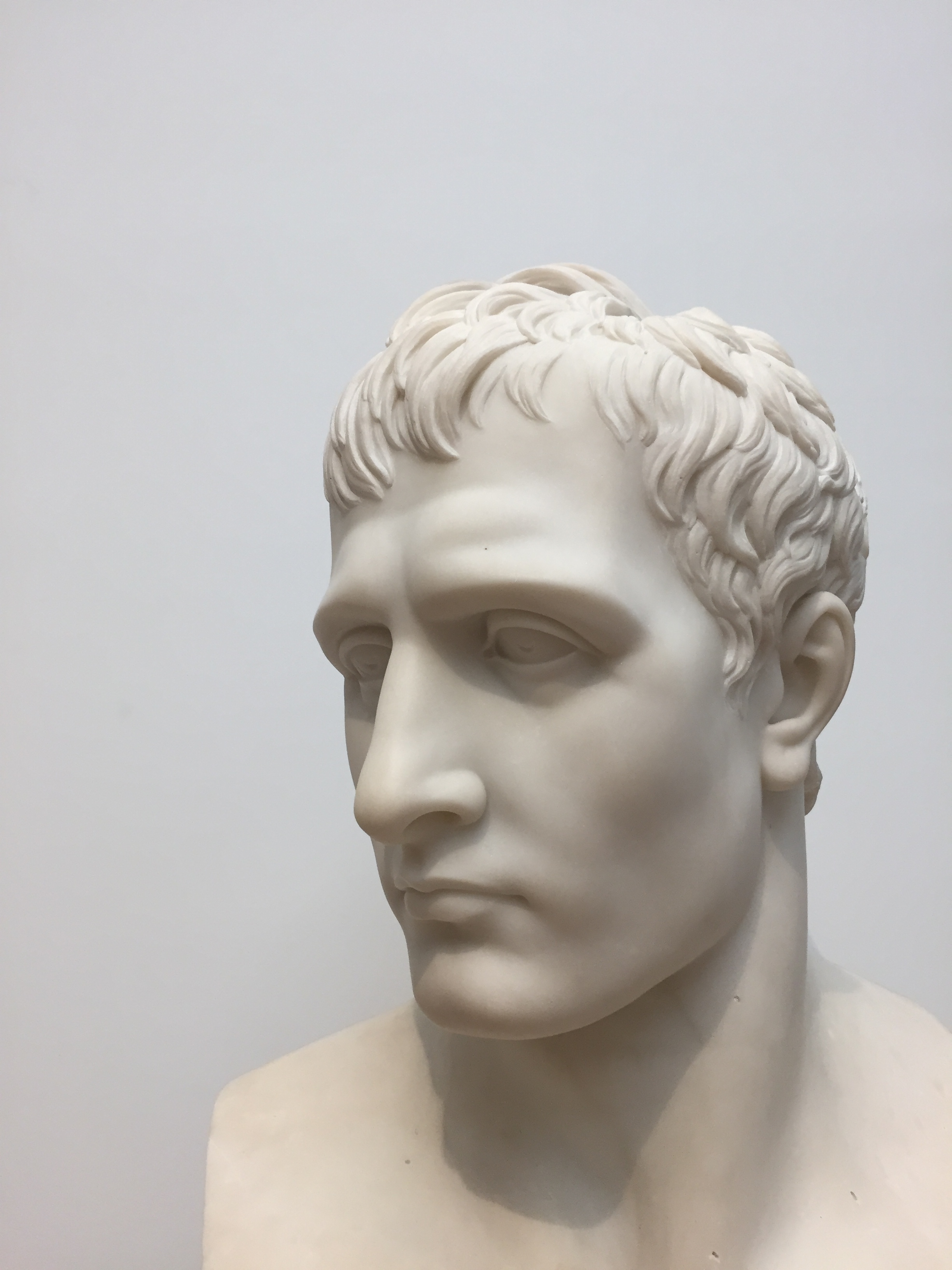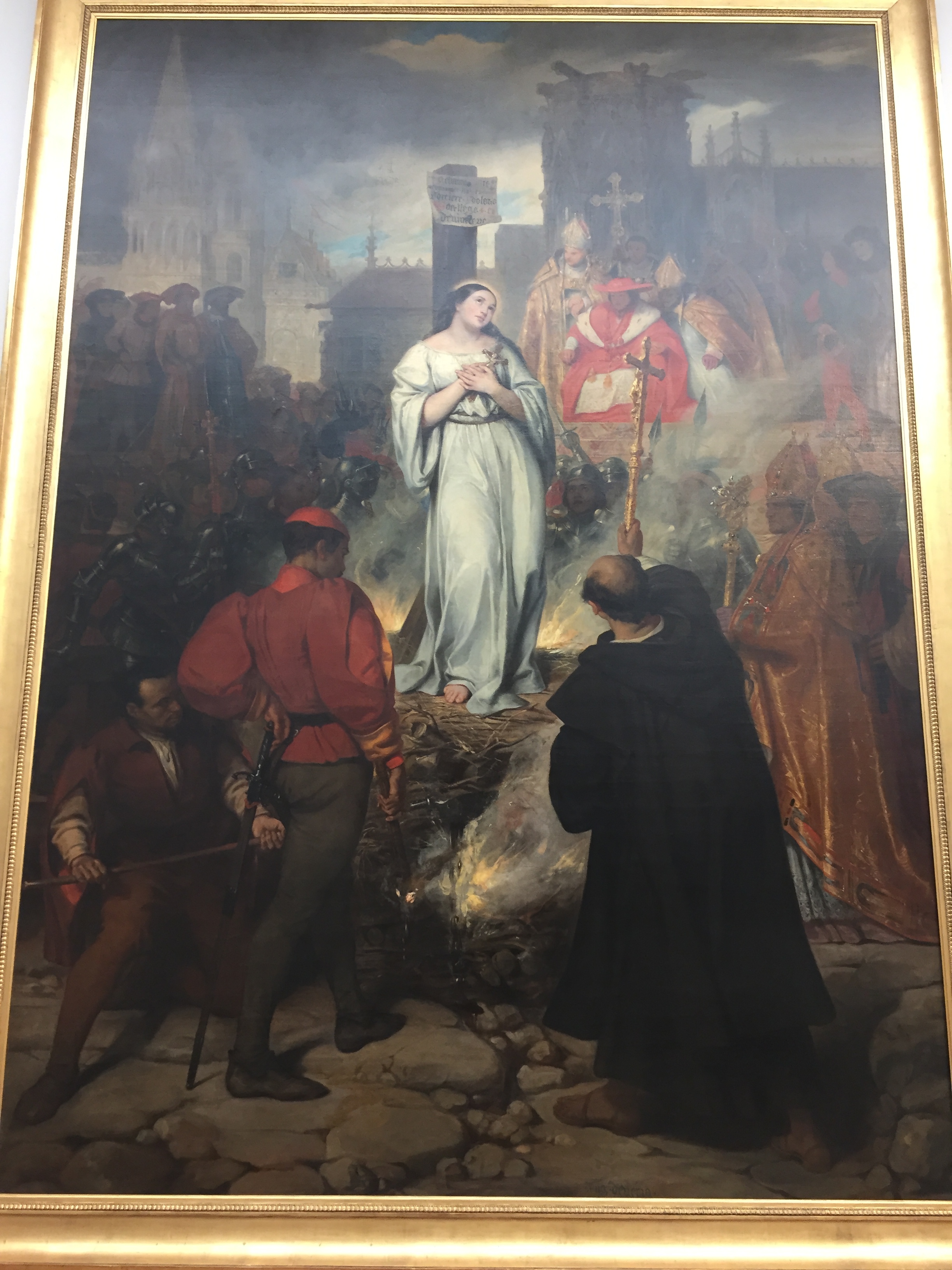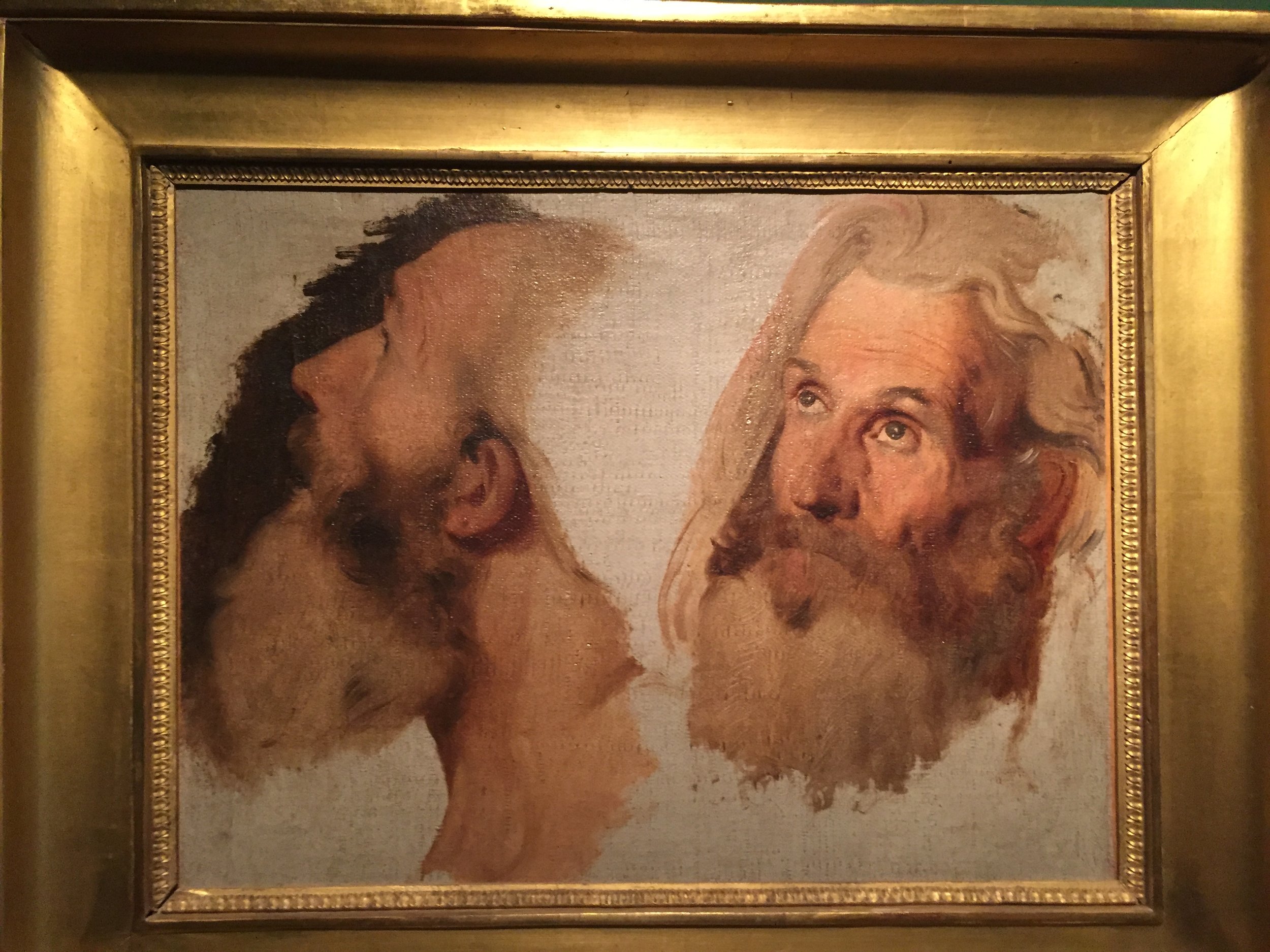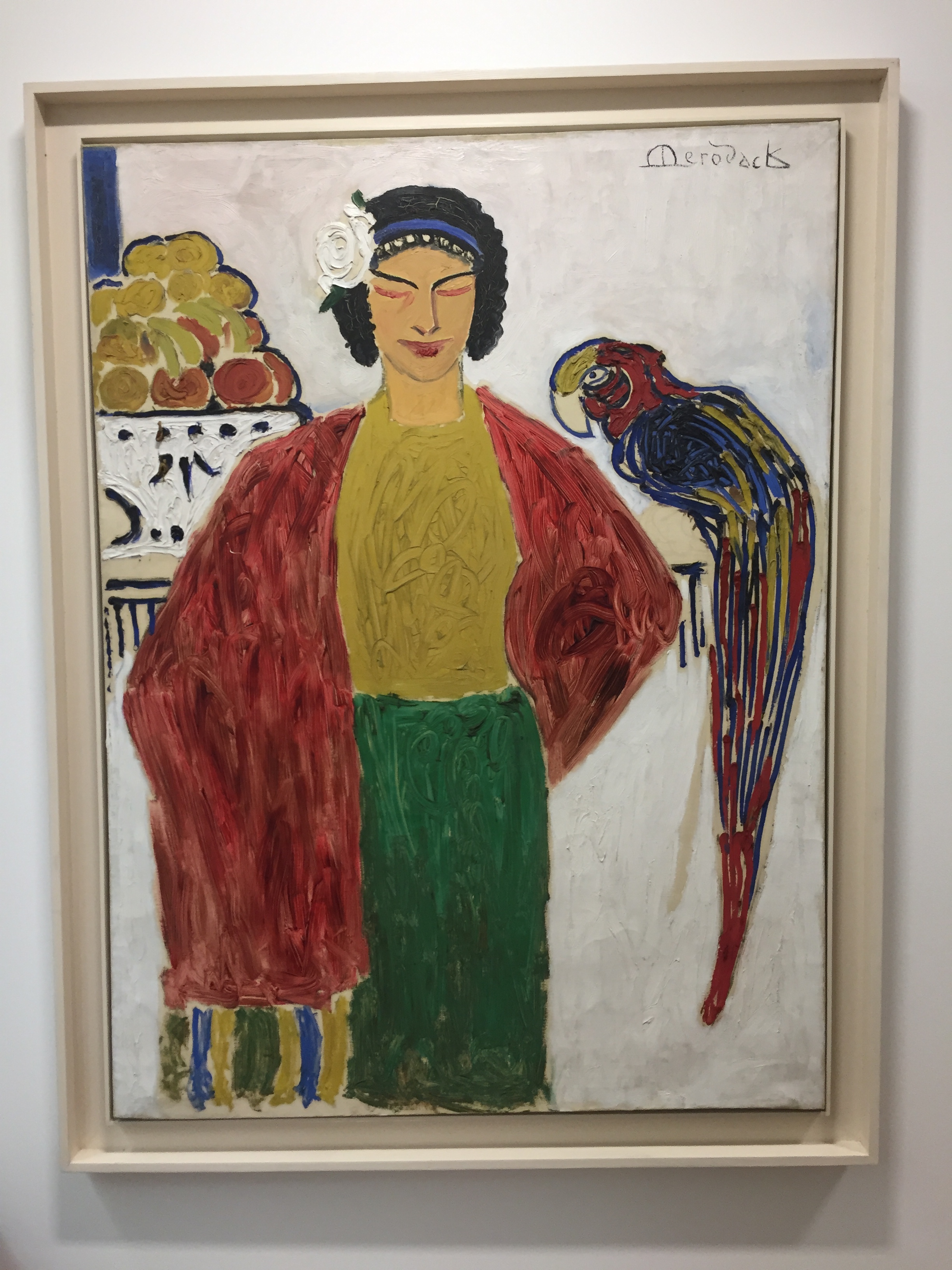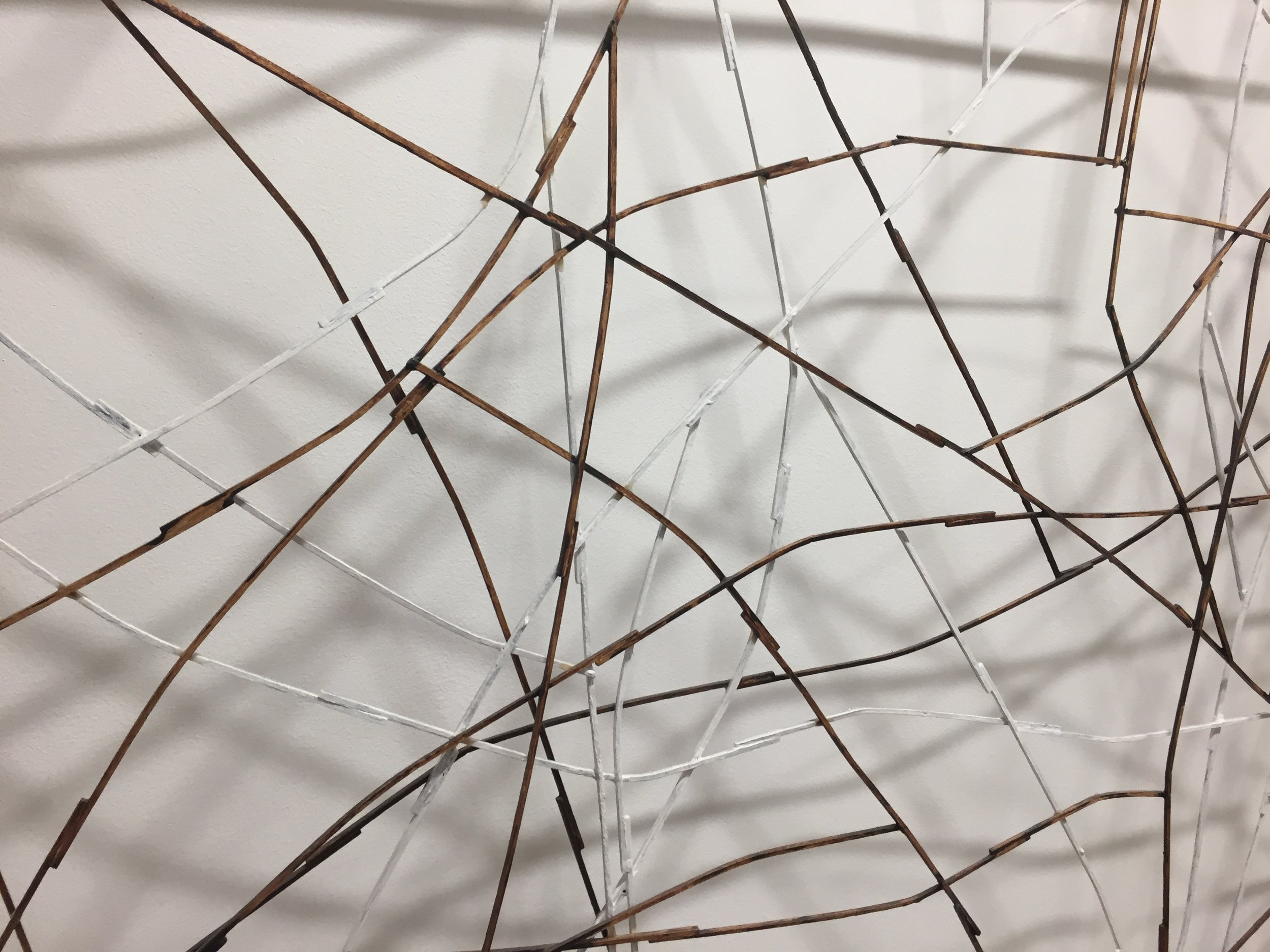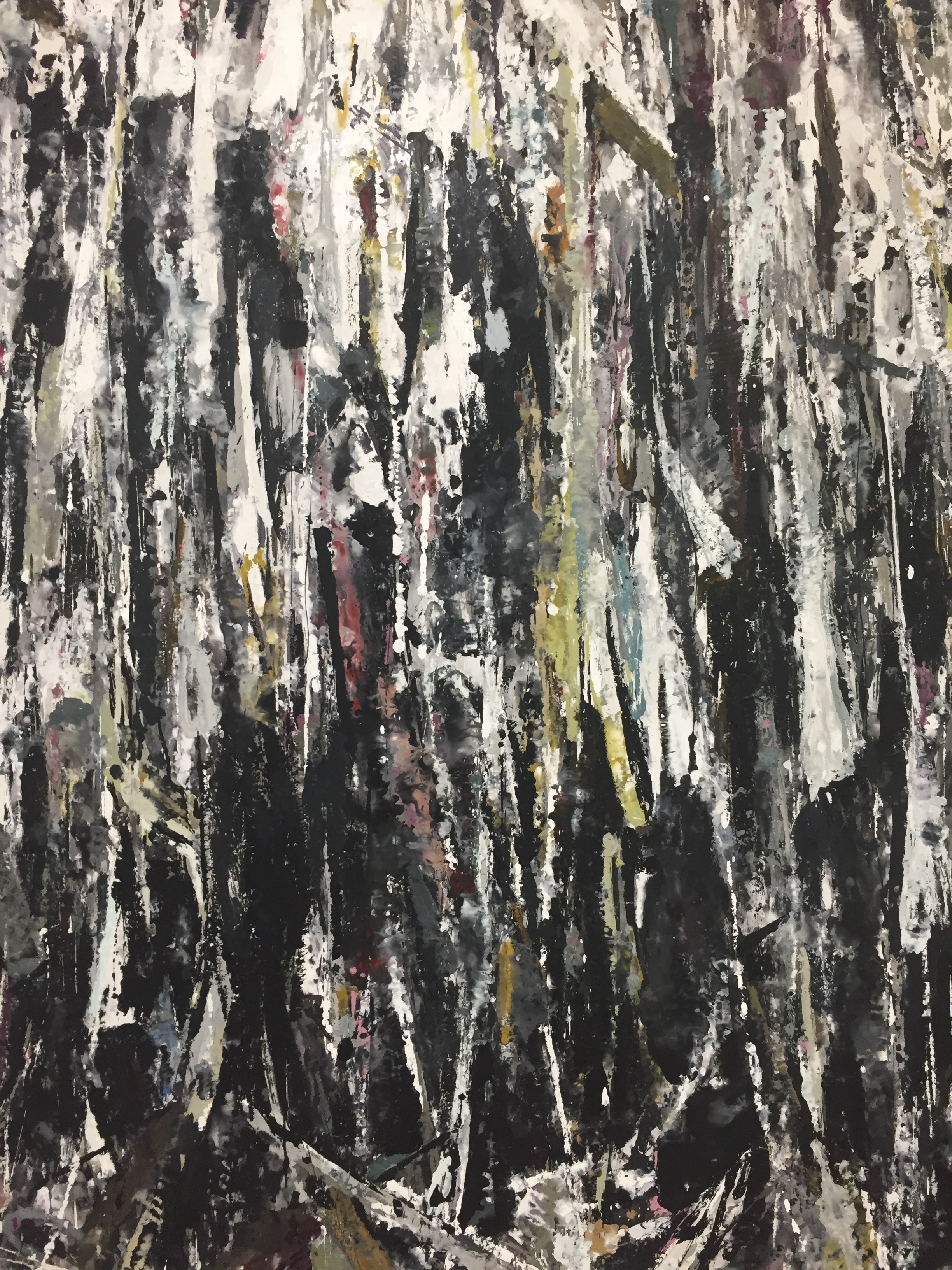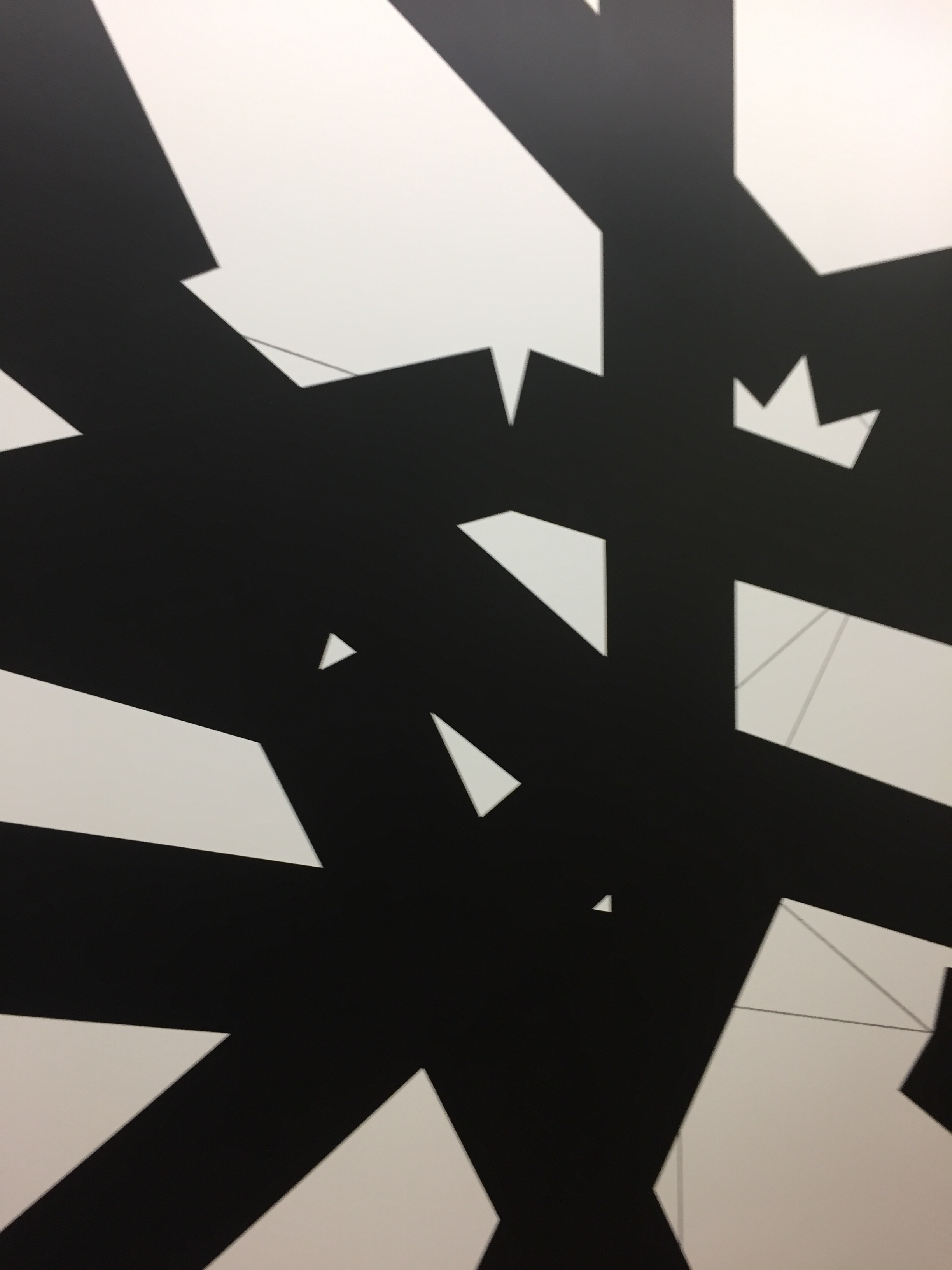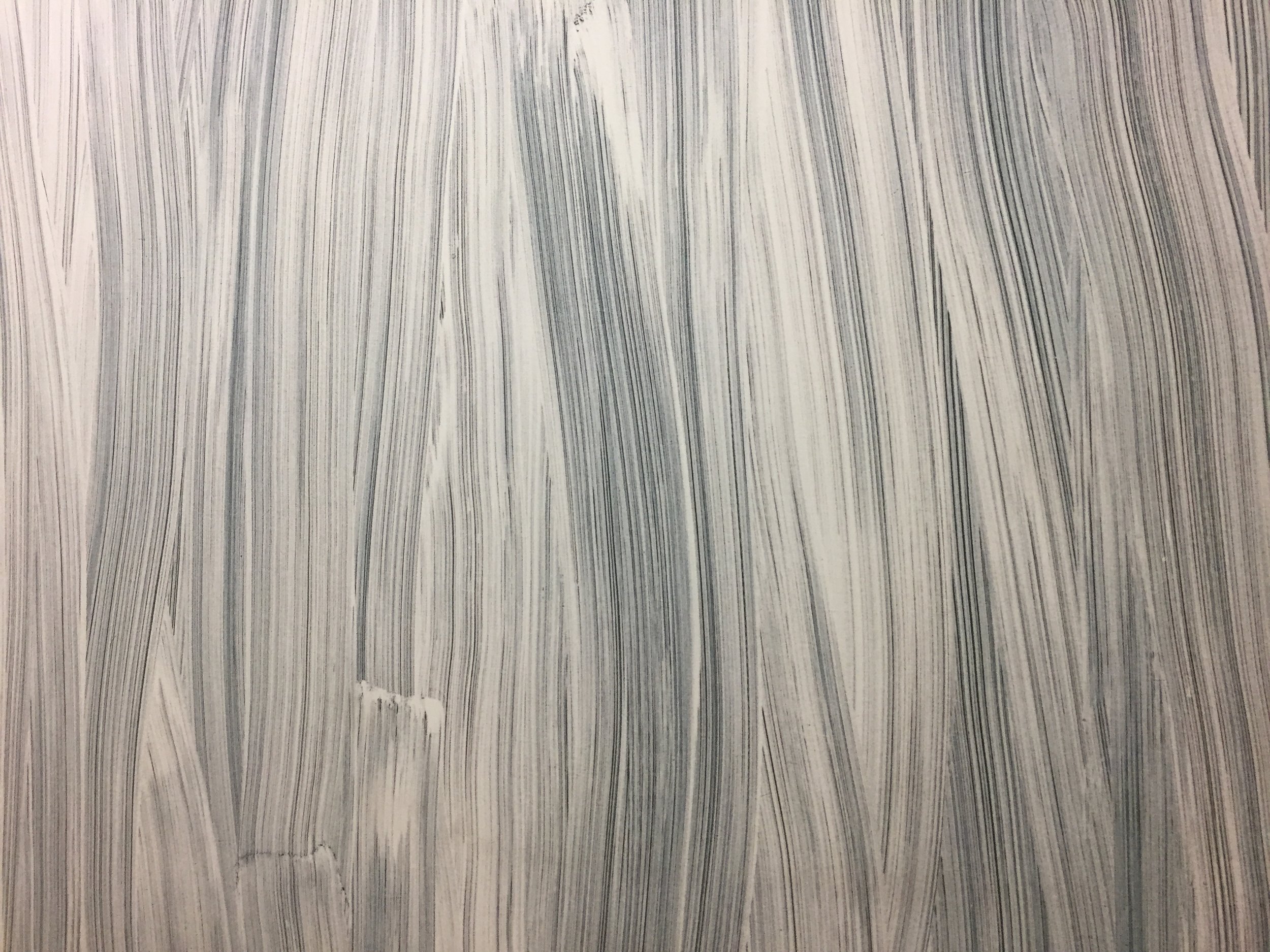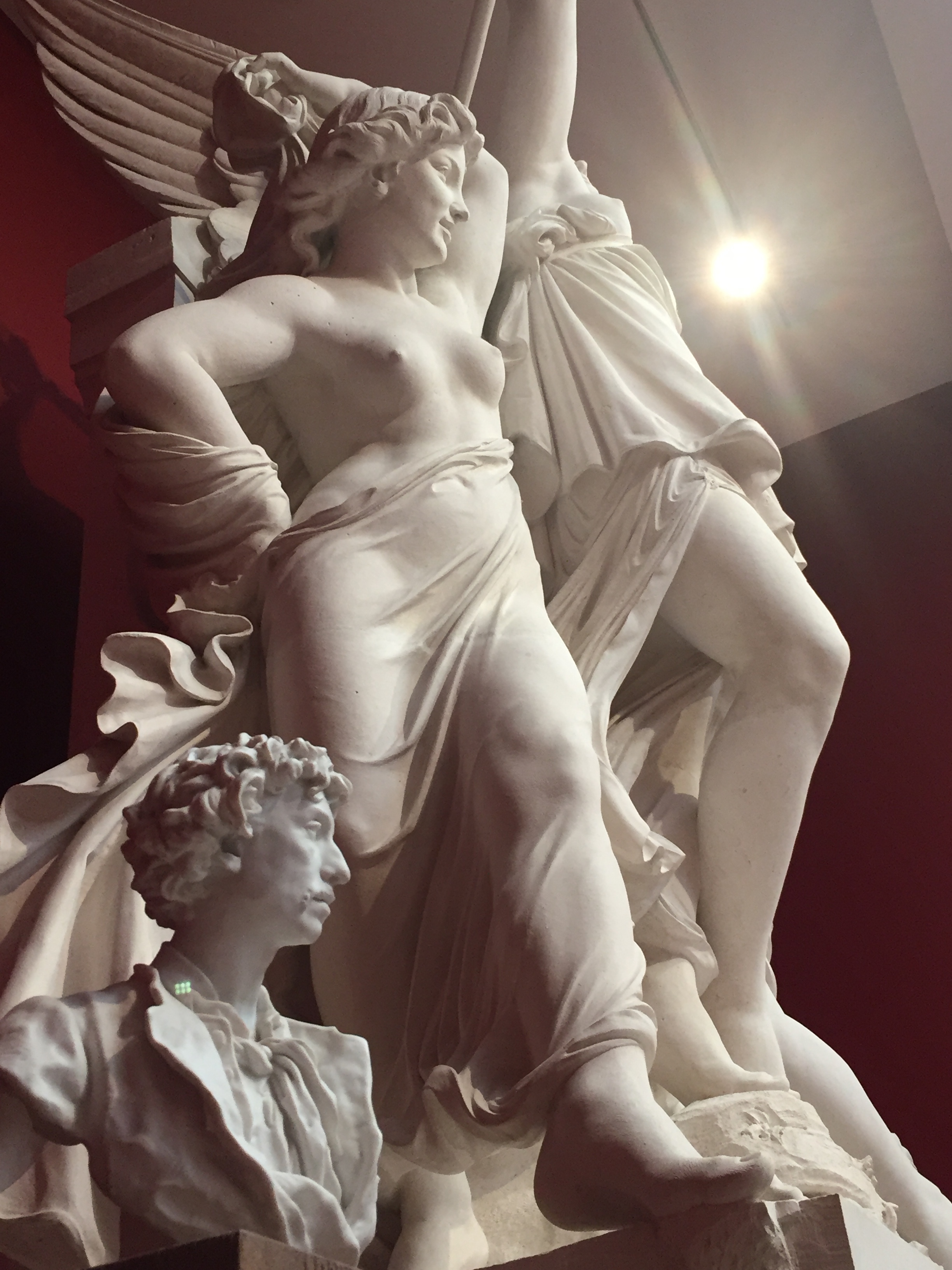 Friday
In class, last time this week, talking about European Economics. What the professor has done has added in a way for the groups to work on their designer projects while also working on what he would like them to do. Before the groups separated to work on their projects, he talked to us about a model to help them find information about exporting from Canada to France. There are so many steps that are involved, including making sure that there is the proper tariffs and regulations added. Once he walked through the steps to find this information, the groups worked on finding the export and import costs of their products. The groups worked on this until the end of the class, and then we all just came back to the residence so everyone could work on the homework that they all had. It was a nice quiet night.
Saturday
Up bright and early for our trip to Normandy and the Juno Centre. When we arrived at Normandy we started our tour of the bunkers, which was really cool, our guide told us the history. They were built really bad so they had to rebuild almost all of them to make them stable for people to walk through. The first bunker was bigger but the ceilings were really low.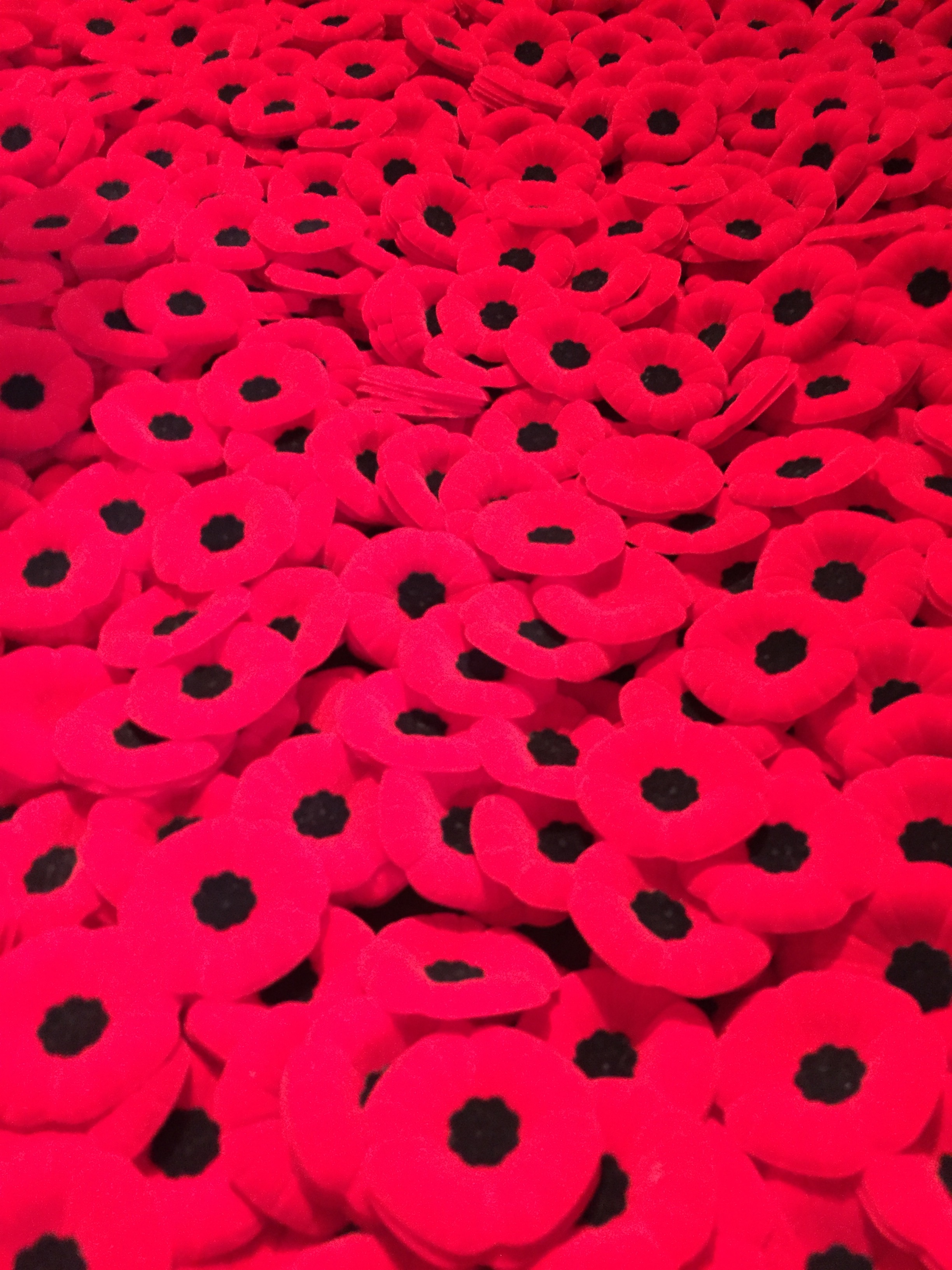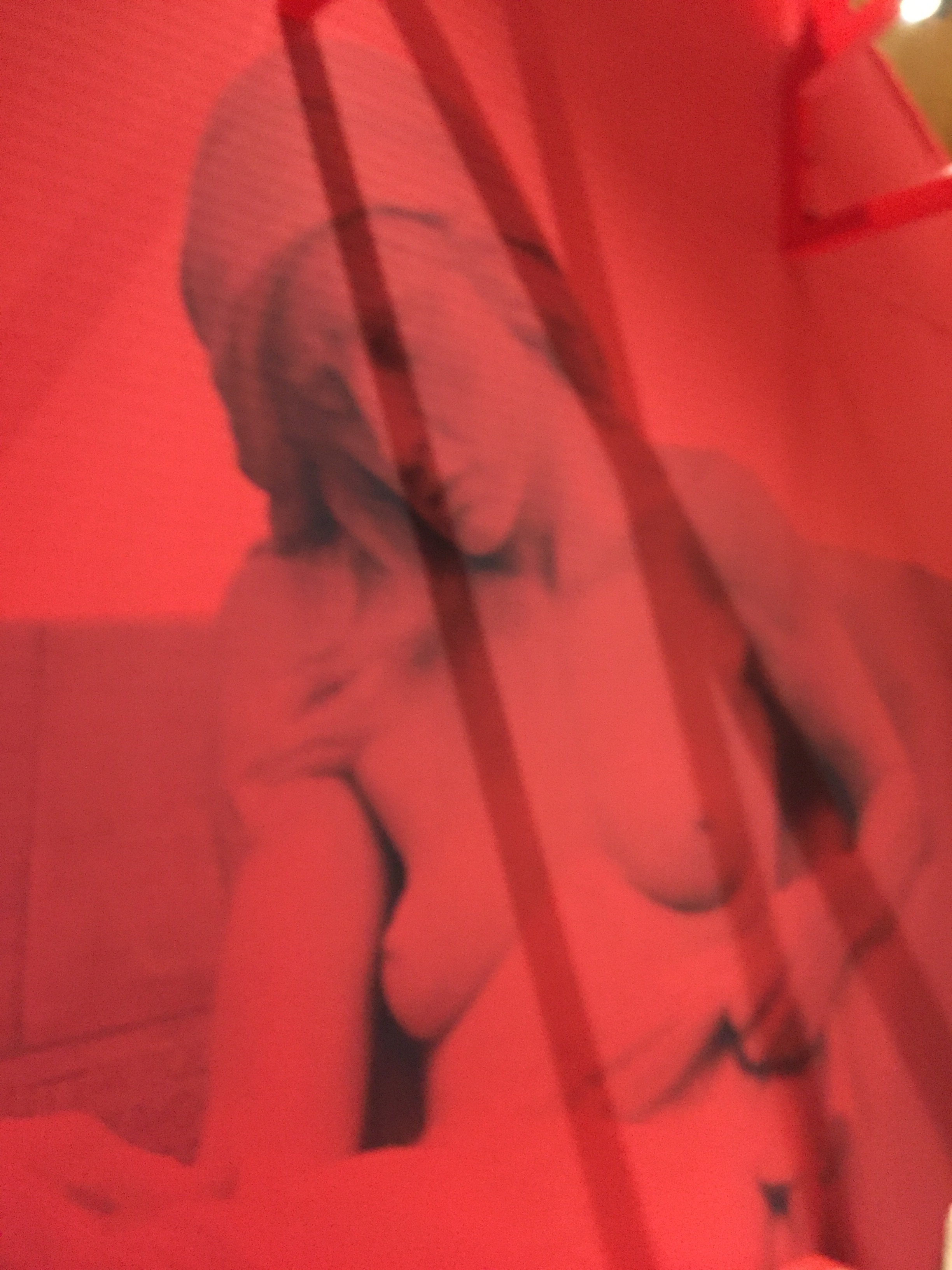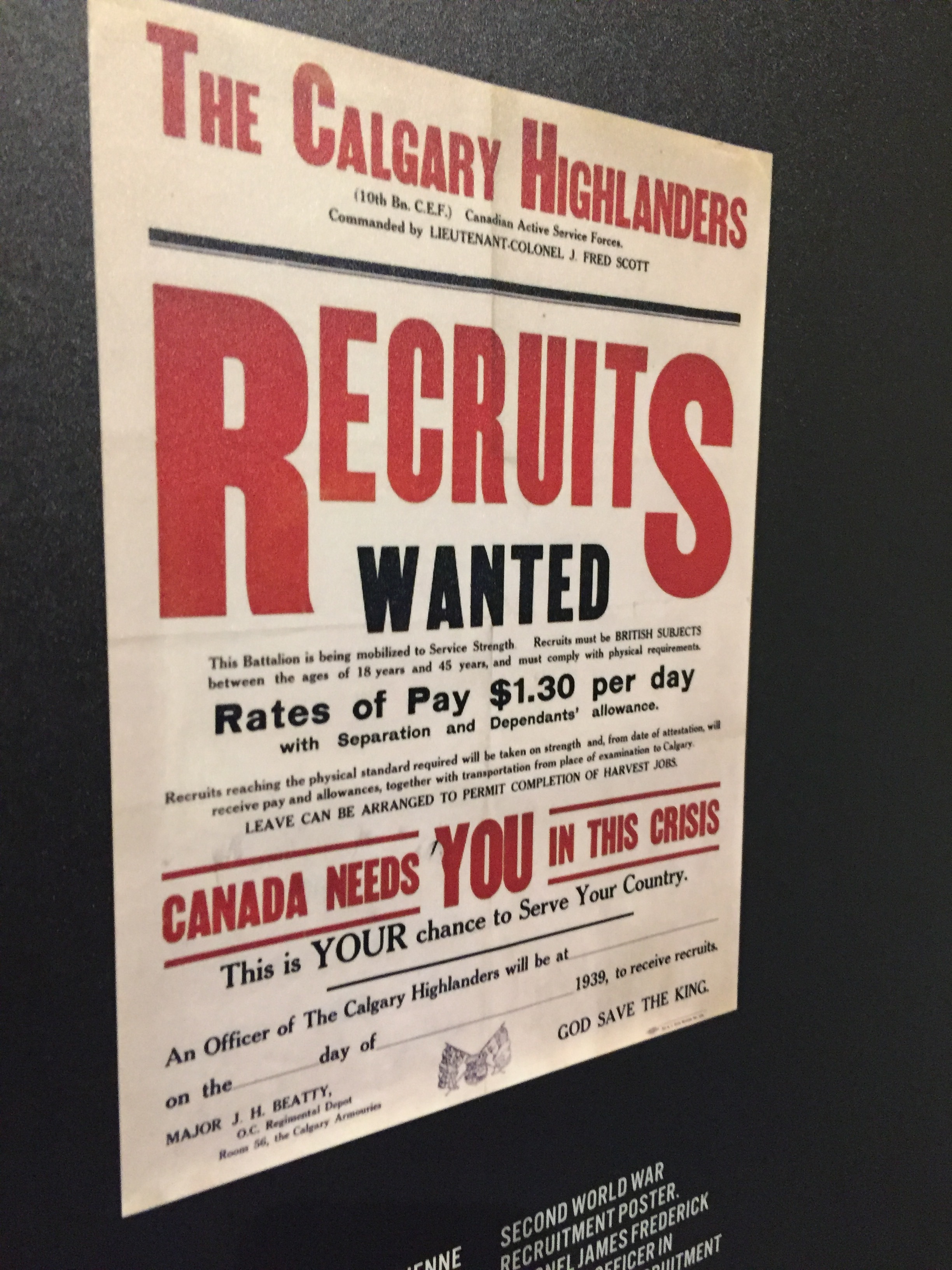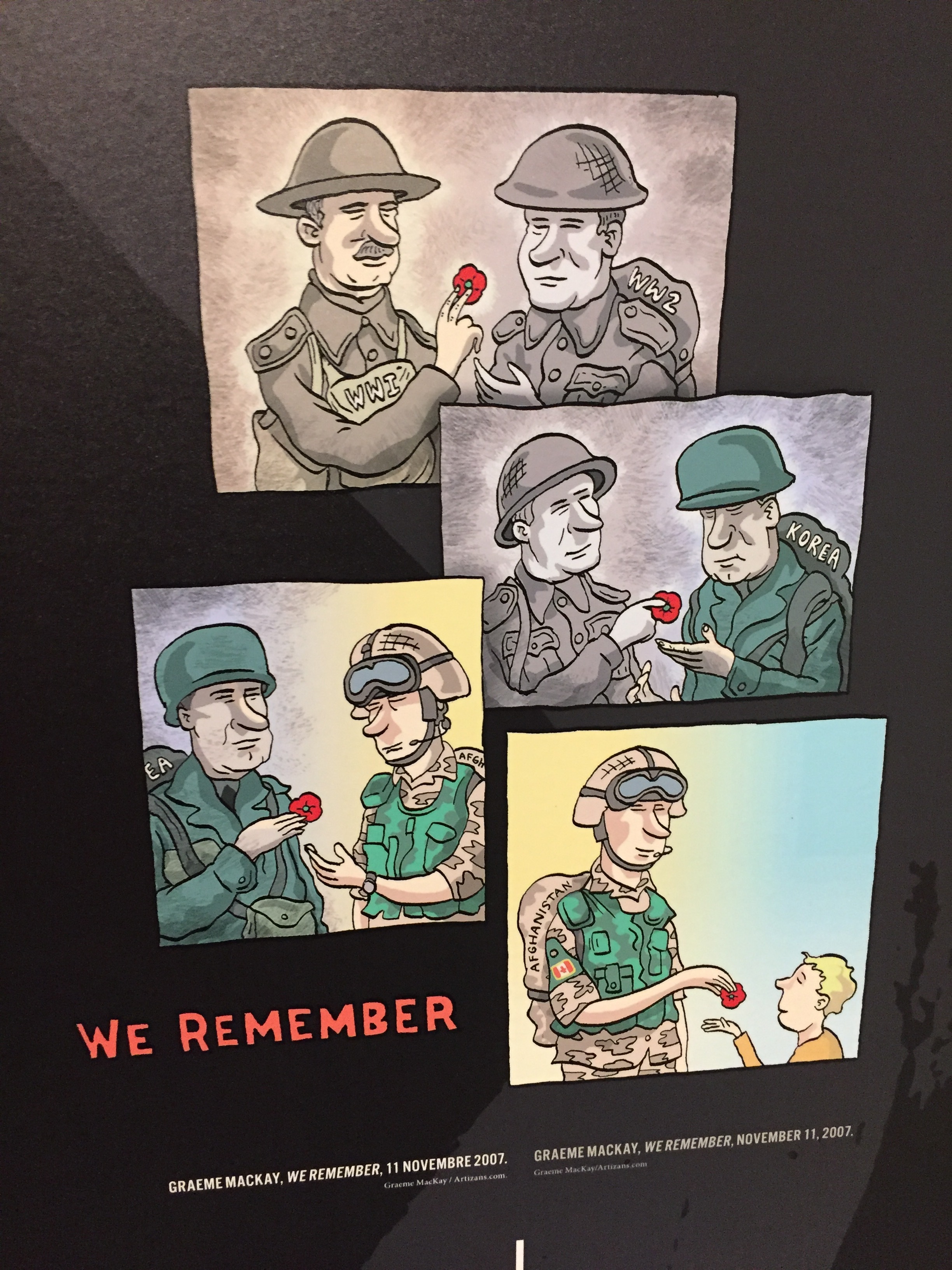 In the second bunker it was so small, only room for two people if that to be in there. When we were all in there it was so small. We looked around and when I looked up I seen a huge spider (a little bigger than a two dollar coin) and I slightly freaked. I hate huge spiders like that. So as soon as our guide was done talking, I got right out of there.
We then all got the chance to go an wander the beach. A couple of students decided to walk right into the ocean, it was so cool. It was their first time seeing the ocean. We all collected sea shells by the sea shore which was a lot of fun, there was so many out there. It was impossible not to get your feet wet even just walking along the beach.
After the beach we headed over to the American Cemetery. It was so peaceful and beautiful. It is an amazing feeling to walk through there to see how many people fought in the wars. We were very fortunate to be there just before the D-Day recognitions, so we got to see War Bombers fly over the cemetery multiple times. It was so amazing.
Shortly after the amazing walk around in the American Cemetery we headed to the German cemetery. It was a whole different experience. It was not as big and not as peaceful. In the middle there was this tower that you could go up and see the whole cemetery, it was not as big as the American. Still interesting to look around though.
On the way home, everyone slept on the bus again. Such a peaceful ride home.
Sunday
Homework day. Everyone stuck close to the residence and worked on their multiple projects that they have to complete for upcoming dates. It was a very relaxing day.
Monday
Today is the day that we head to the Brissac Castle only a half an hour away. The castle was so beautiful, peaceful, and amazing. We had a guided tour so we could learn the most about this most amazing historic castle. We learned that there is a family of a future Duke living in the castle right now, little did we know we would actually meet him near the end of our tour.
We seen guest bedrooms, dining room, gallery, the tunnels and the wine cellar. Every room had a history to who has been in there and who has been to this castle. When we were nearing our final location of the wine cellar, we were met by the current owner and we talked a little. We found out he is an alumni of ESSCA, which we thought was very cool.
Heading down to the wine cellar we got to taste three kinds of their wine and then got the chance to purchase our favourite. A bunch of us ended up buying one to three bottles.
We were going to walk around the historic town, but since it was a holiday there was nothing open, so instead we decided to head back to the residence instead. If there would have been some places open, then we would have walked around the town to see what was there. The bus ride home was a lot quicker than the ride there.